Metric creation
made easy
Build exactly the metrics you need. From out-of-the-box instant metrics to calculated or custom options, create metrics to track the data that's important to you.
Get Started Free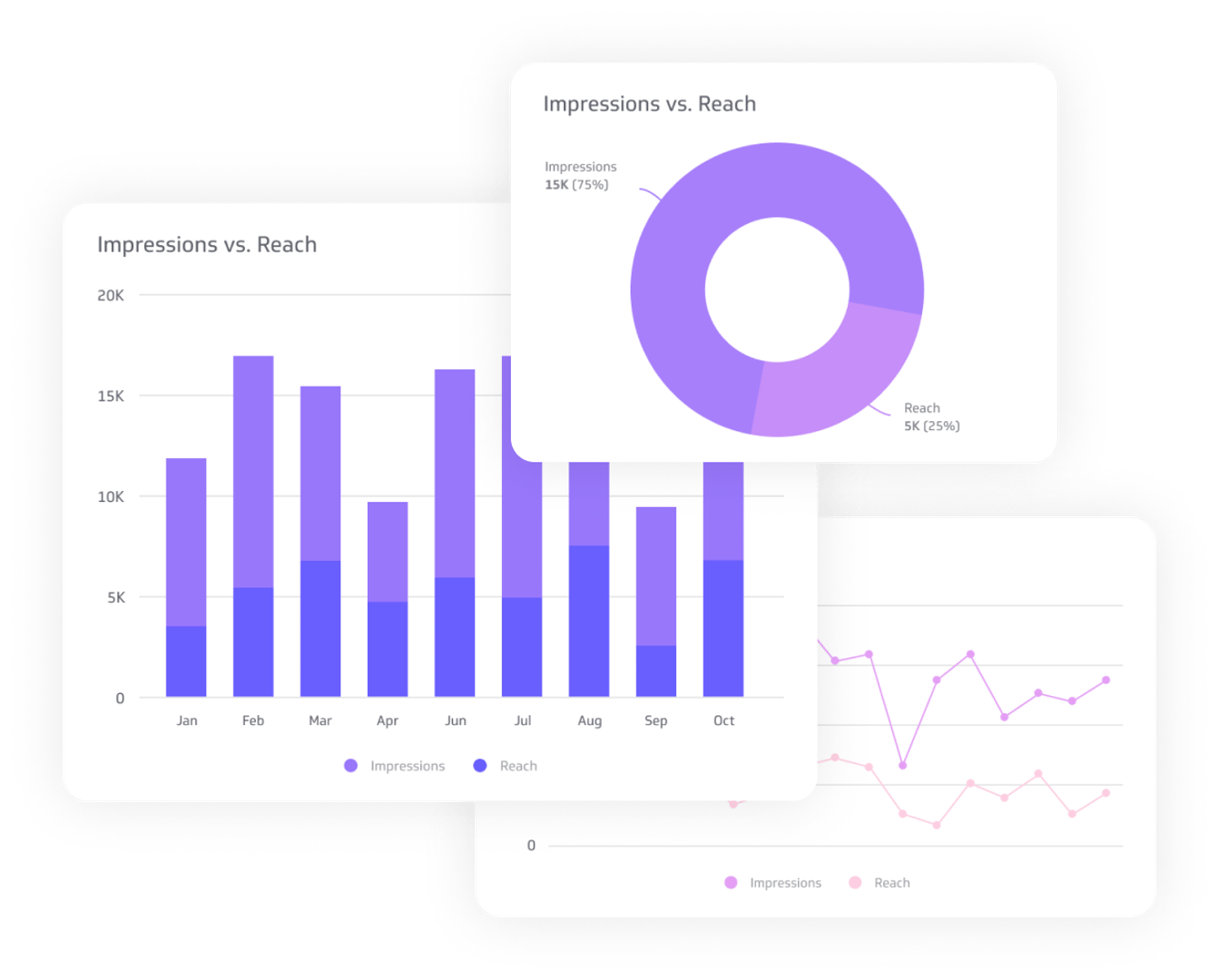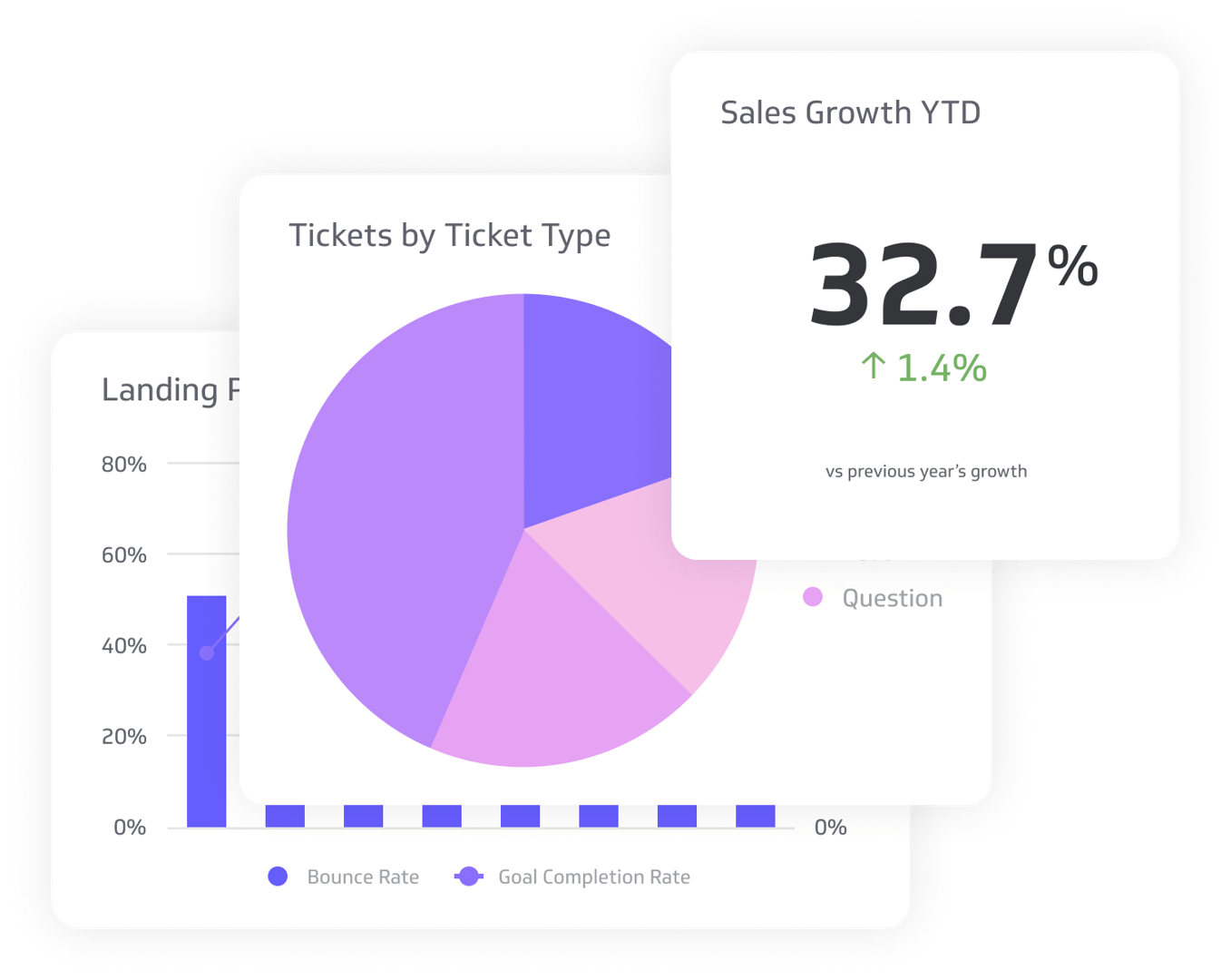 Why
PowerMetrics
PowerMetrics offers a unique metric-centric architecture that provides a structured and modern way to organize and analyze your business metrics.
Track business progress by adding metric goals and targets. Know when to react to changes in your data with alerts and notifications.

Discover and use top industry-standard, and trusted metrics defined by experts in

MetricHQ

. Choose the metrics you want and create them instantly in your account using your data.

Once created, metrics can be reused on all dashboards and visualized using our library of 25+ chart types.

PowerMetrics is designed for the whole team to experience. Free up time for your builders and empower everyone (including non-technical team members) to explore metrics and build dashboards.
Three ways to
create a metric
Depending on your metric needs, you can build instant, custom, or calculated metrics. Each choice includes the same powerful editing and exploration options. And, they're all fully accessible and managed from one central location - the metric library.
Custom metrics
Create your own tailored metric by connecting to any data source with any data structure. Build your metrics in a safe and flexible environment where you can explore, make changes and see a live preview before you commit and save them.
Instant metrics
The fastest path to metric data. Created for you based on best practices by industry experts, hundreds of instant metrics are available for several popular services like HubSpot, Stripe, Facebook, and Google Analytics. Simply log into your service account and securely connect to PowerMetrics. Pick some instant metrics and let us do the rest.
Calculated metrics
Create new metrics based on existing ones, by writing simple formulas to calculate the specific metric you need. Get control and flexibility with the option to combine metrics from different data sources into a single calculated metric.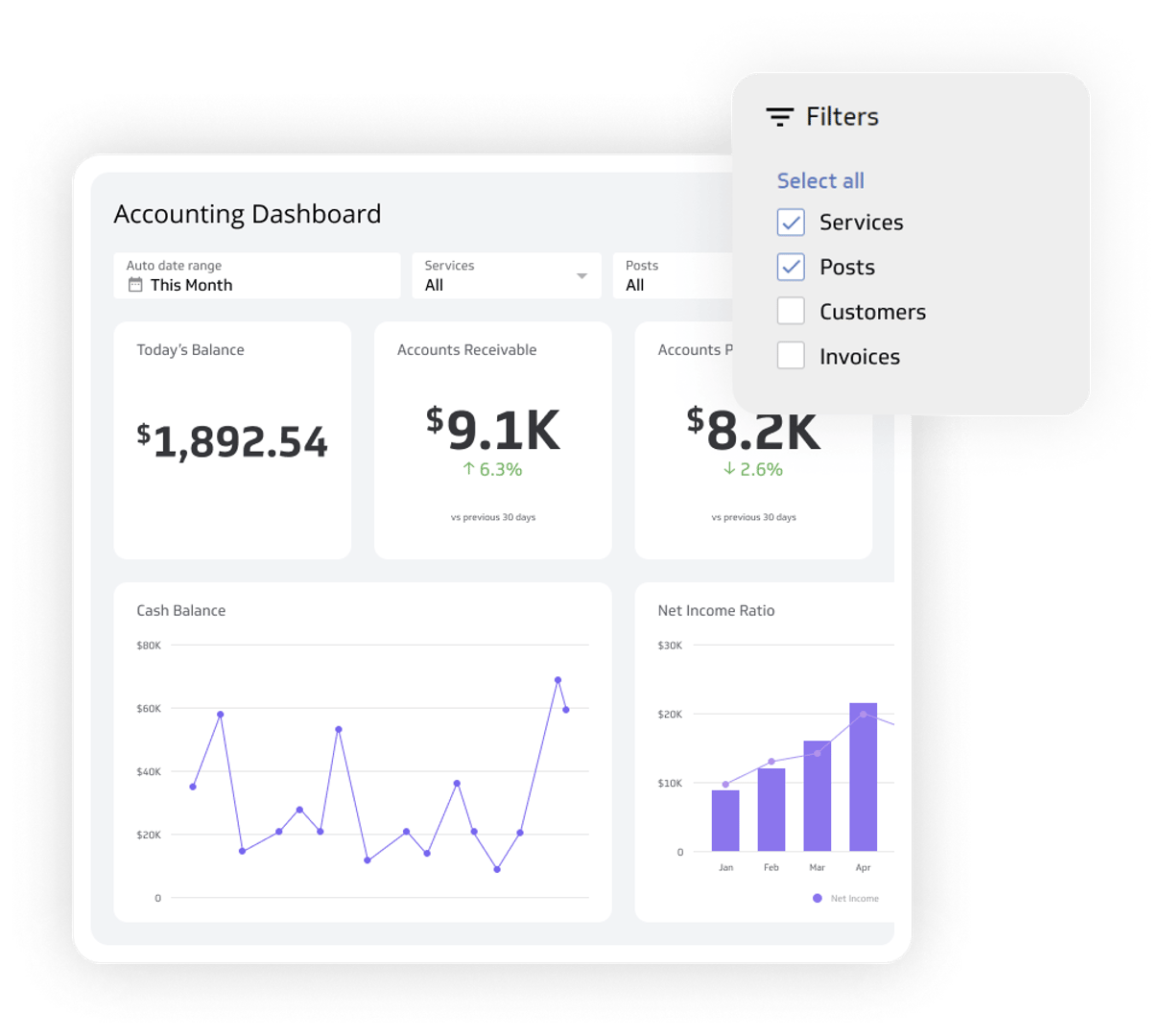 Analyze your data
from every angle
Filter and segment metric data to see your business performance from multiple perspectives.
Create a comprehensive data story. Add multiple metric views to a dashboard, each focusing on a different segment of your data.

Capture every aspect of your data and see it from every possible viewpoint. Change up metric visualization filters as often as you want to and immediately see the impact of your selections as a live preview.

Apply dashboard date ranges to track your progress over time.
Live Preview
Benefit from risk-free flexibility. As you create (or edit) custom metrics, a real-time preview of your choices allows you to test and make changes before you commit and save them.
Dimensions
Bring depth to your analysis by adding up to 10 dimensions per metric visualization.
Visualization
Choose from an extensive library of 25+ chart types. Display one or more metrics in a single visualization. Analyze and dig into your data through experimentation, exploration, and personalization - all in a matter of seconds.
Goals and Notifications
Keep on top of your metric progress by adding goals. Get notified by email or in-app alerts when you hit (or miss) targets.
Data History
Metrics collect and store data history. As time goes by, your metrics evolve, making it easy for you to compare previous time periods and gain insights from trends. Our most popular services include backfill, so you can get historical data directly from the data source and instantly add it into your metrics.
Always Up-to-date
Avoid time-consuming manual updates to static reports. With PowerMetrics, you can trust your metrics will always be up-to-date with hands-free automatic data refresh.
Turn your data
into insights
Next:

Security, Privacy and Access
Protecting your data is our top priority. The availability, confidentiality, and integrity of your data is important to you, so it's important to us.
Learn more