What is a project management dashboard?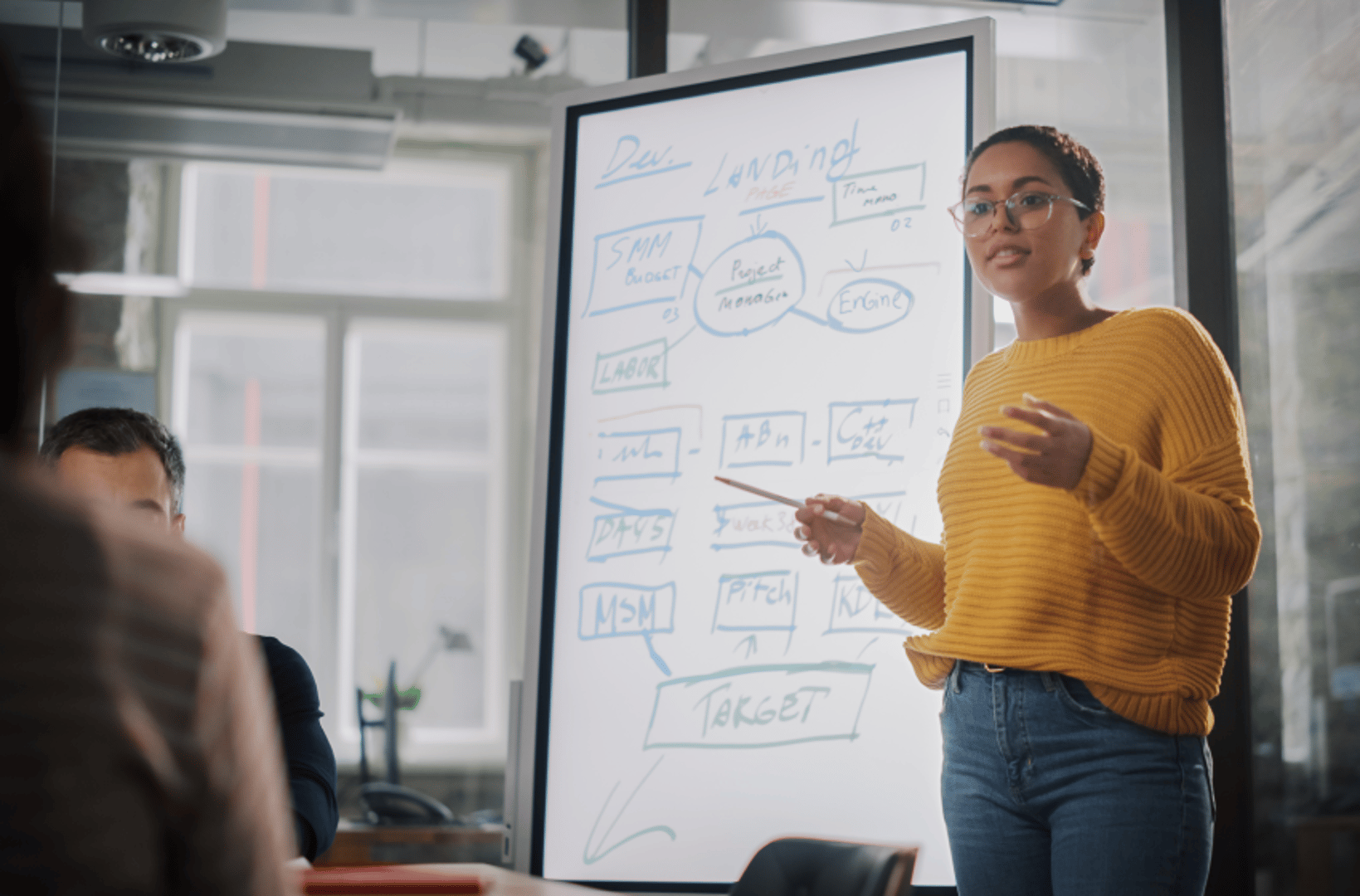 A project management dashboard is a data dashboard that displays key performance indicators pertaining to specific projects. A project management dashboard can display metrics for a project's overall performance and progress, or highlight particular problems that require further attention. This type of dashboard is ideal for individual departments that want to monitor the success of projects and campaigns.
A project management dashboard for different departments
As mentioned, project management dashboards are specific to the objectives of the project. In companies of all sizes, this type of dashboard does a good job of focusing on the specific processes so that efforts and performance align. The following project management dashboard examples provide insights into how specific departments would use this tool:
Marketing Agency Project Management Dashboard
Many agencies use project management dashboards because they need an easy to use interface to track tasks, timelines and budgets. Project management dashboards are an extremely helpful communication and organization tool for marketing teams as they are constantly working with moving parts in an environment that needs constant attention. Tracking campaigns and projects on a project marketing dashboard also sets the foundation for future team endeavors because marketers are able to measure results and apply lessons learned from the data to improve efficiency and engagement in the future. Click on the image to check out the live project management marketing dashboard.
Business Project Management Dashboard
A business project management dashboard keeps busy companies on track. This dashboard can be used for sales teams, or executives and managers. It's important to keep track of finances for any business project, to see opportunity and make sure operations fall within the businesses financial capabilities.Click on the image to check out the live project management business dashboard.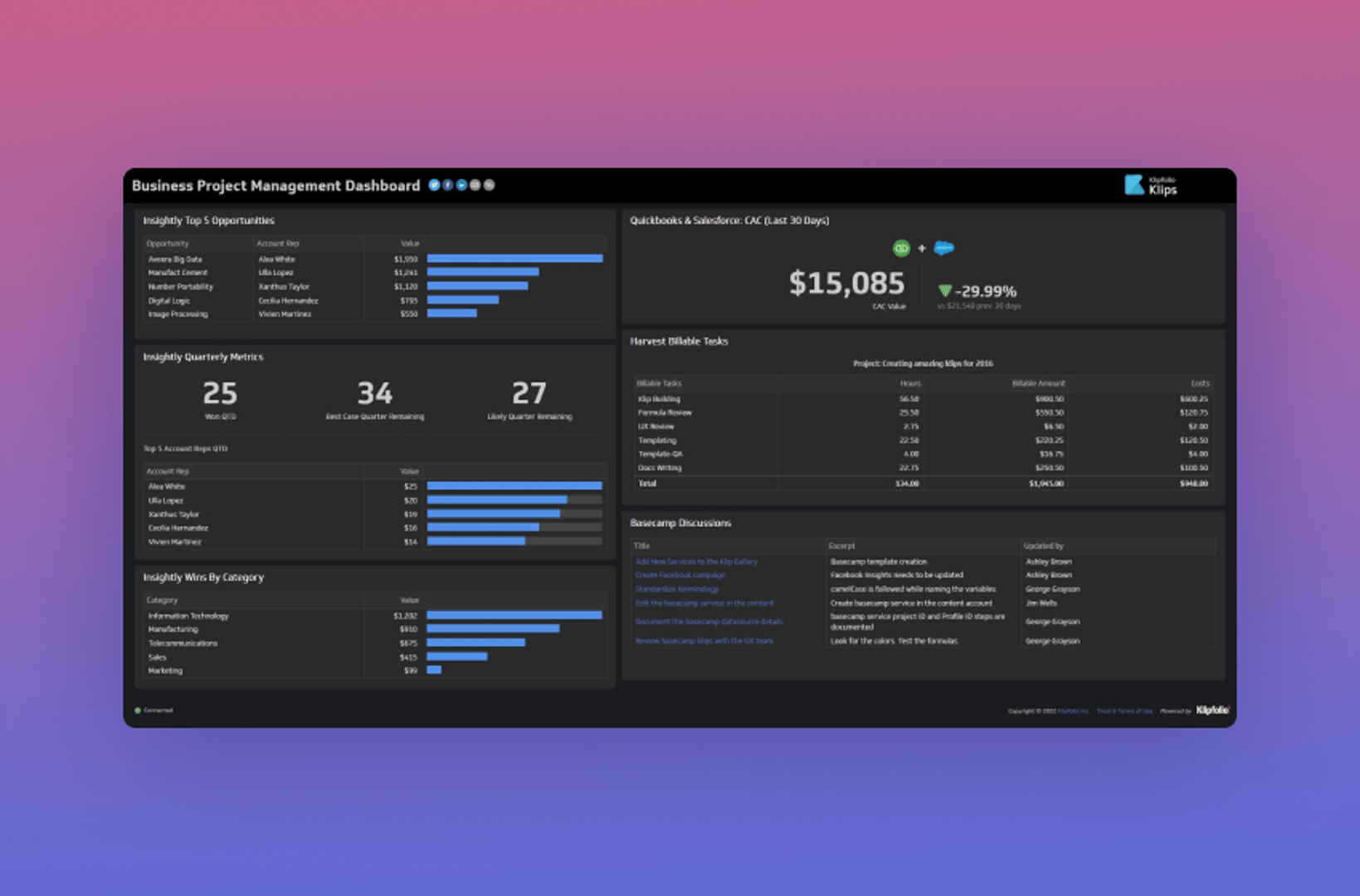 DevOps Project Management Dashboard
Developers work in an environment that can change in an instant. Key metrics like up and down times, response times, load times, and errors are an essential part of any DevOps dashboard. Developers are the key to website performance and feature development. Keeping track of the investment into bugs and features is critical in running a smooth system. The DevOps project management dashboard makes sure everyone is on the same page so that work does not overlap, and issues are fixed as soon as they come up. Click on the image to check out the live project management DevOps dashboard.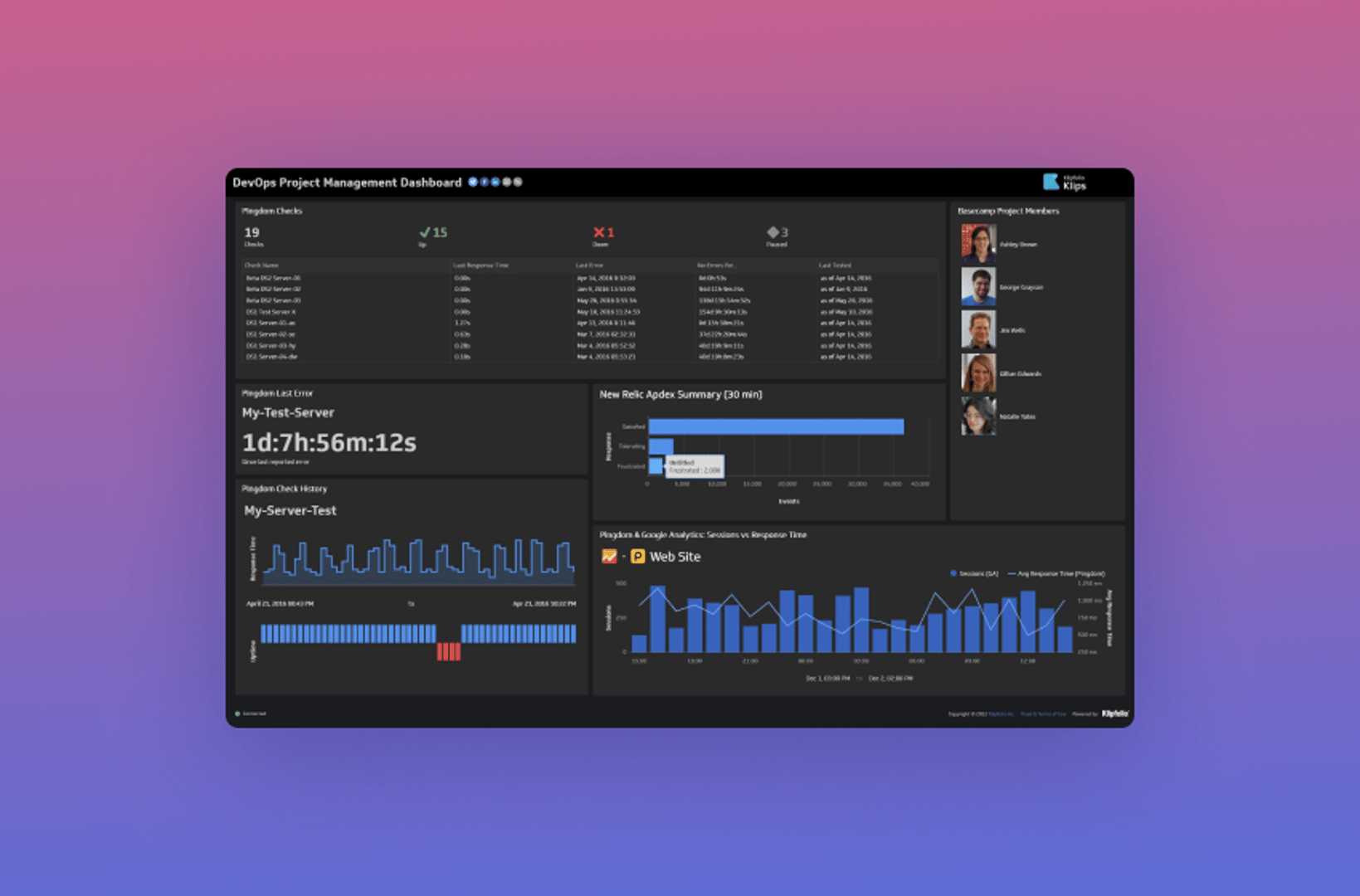 Top metrics to add to your project management dashboard
The metrics on your project management dashboard will depend on your role, the department and of course, project objectives. As all dashboards, project management dashboards are meant to inspire action. With that in mind, remember that metrics and KPIs on your dashboard should be actionable, in that changes in data require changes in process. The following are popular metrics to add to your project management dashboard:
Basecamp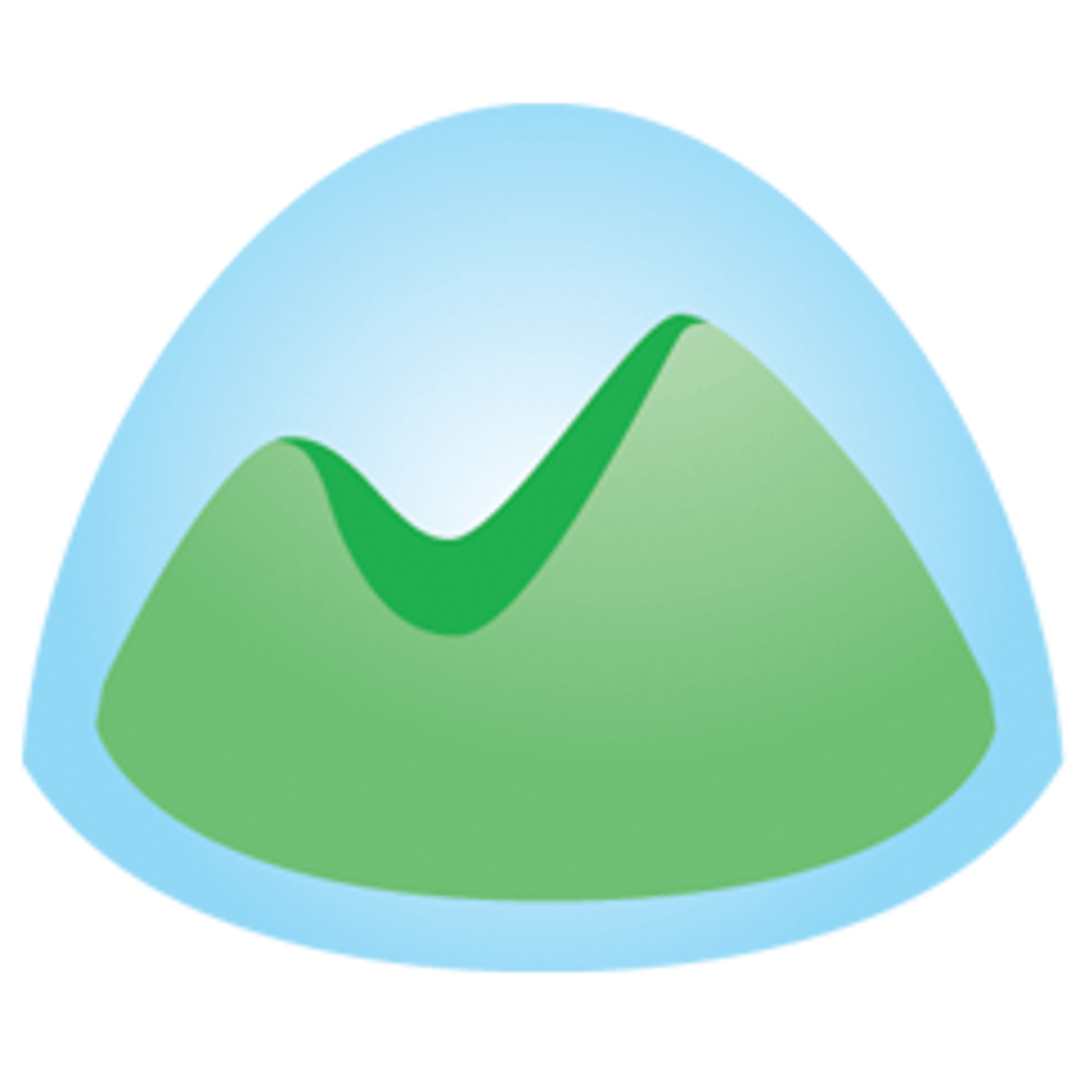 Basecamp is a private, secure space online where people working together can organize and discuss everything they need to get a project done. See it, track it, discuss it, act on it. Tasks, discussions, deadlines, and files - everything's predictably organized in Basecamp. The following metrics are some of the most commonly used Basecamp Klips:
Completed To Dos
See a list of tasks each team member has completed using a handy drop down menu.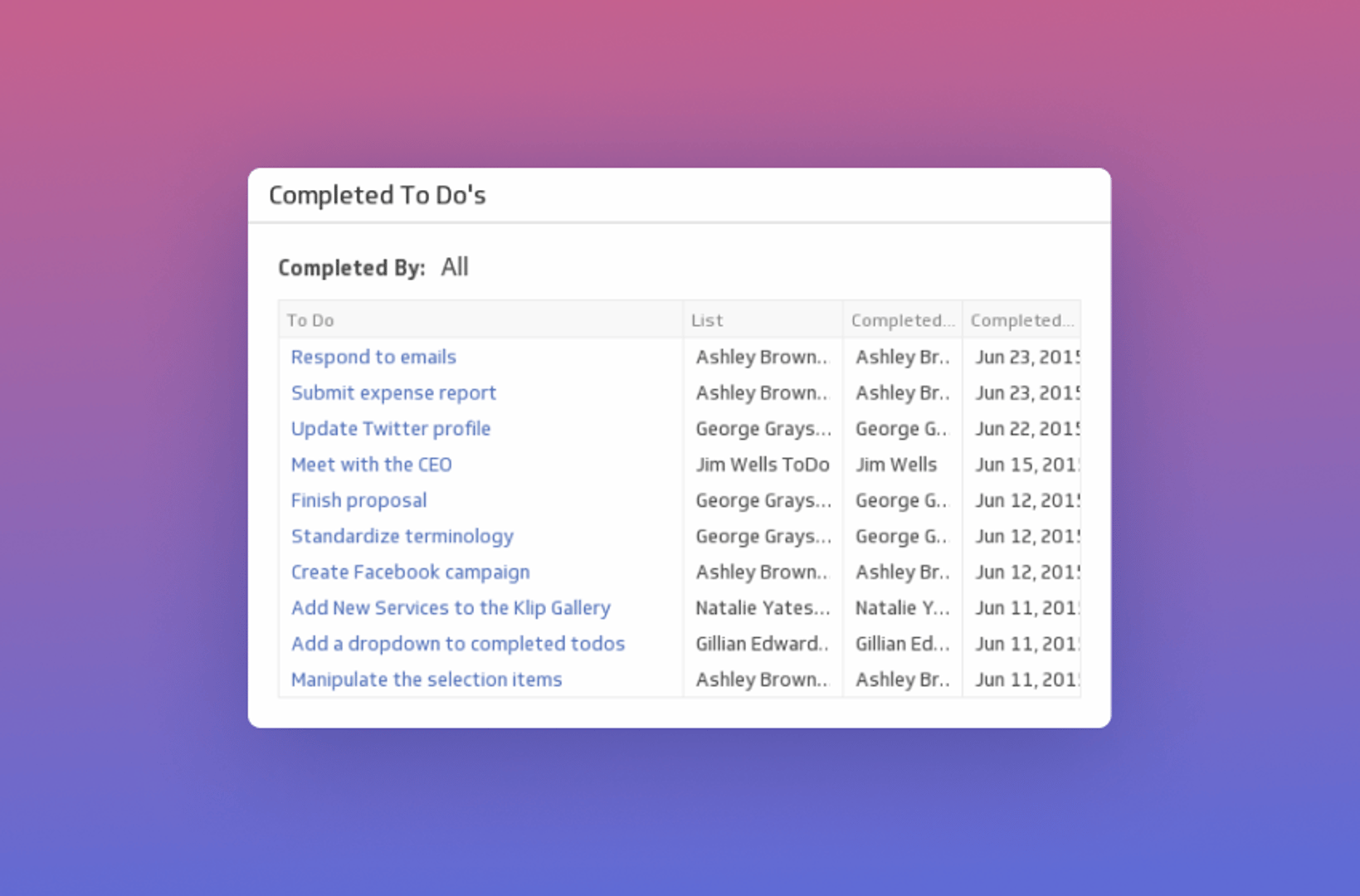 Project Updates
Monitor your team's activity with a real-time list of updates.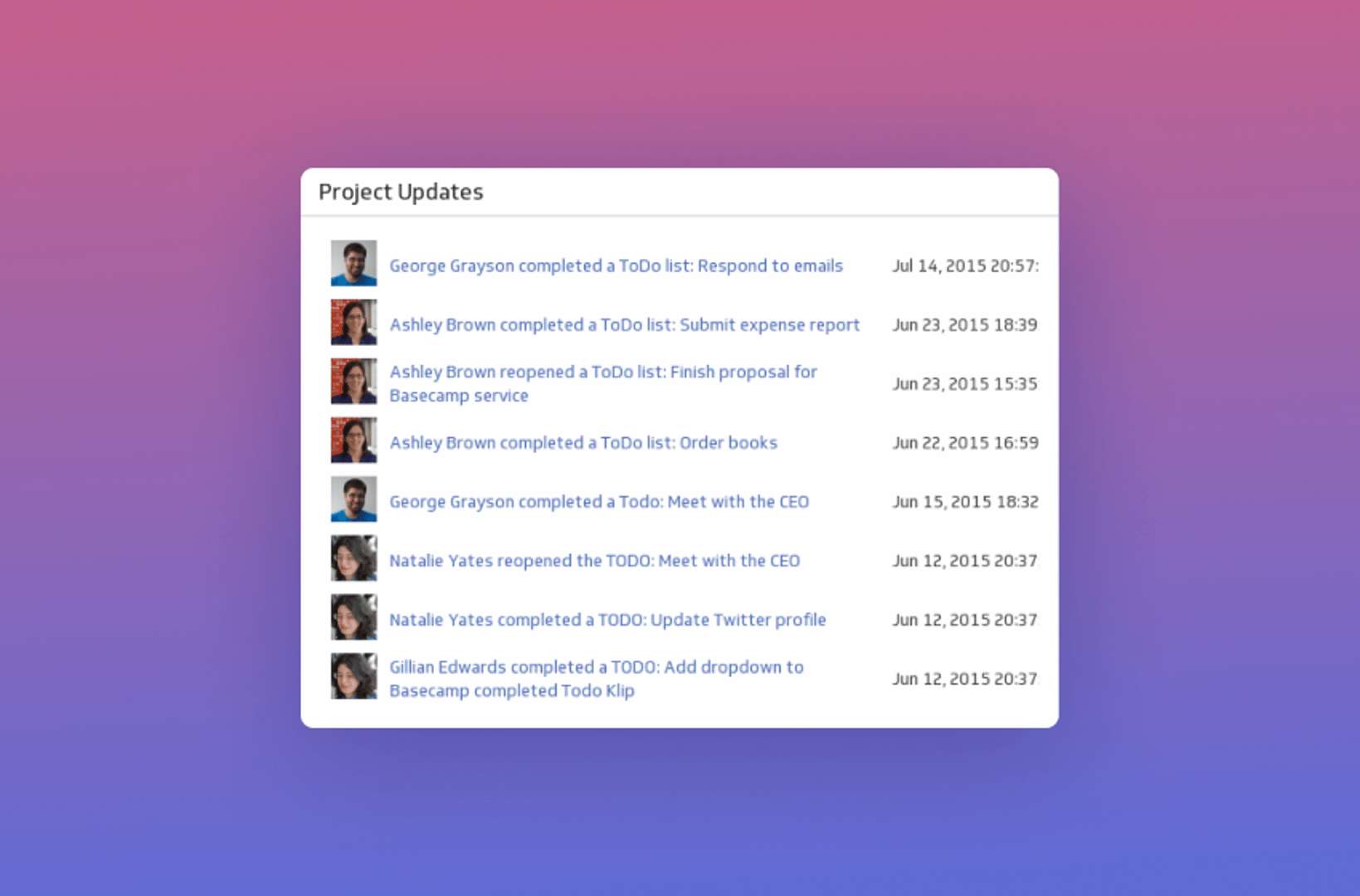 Harvest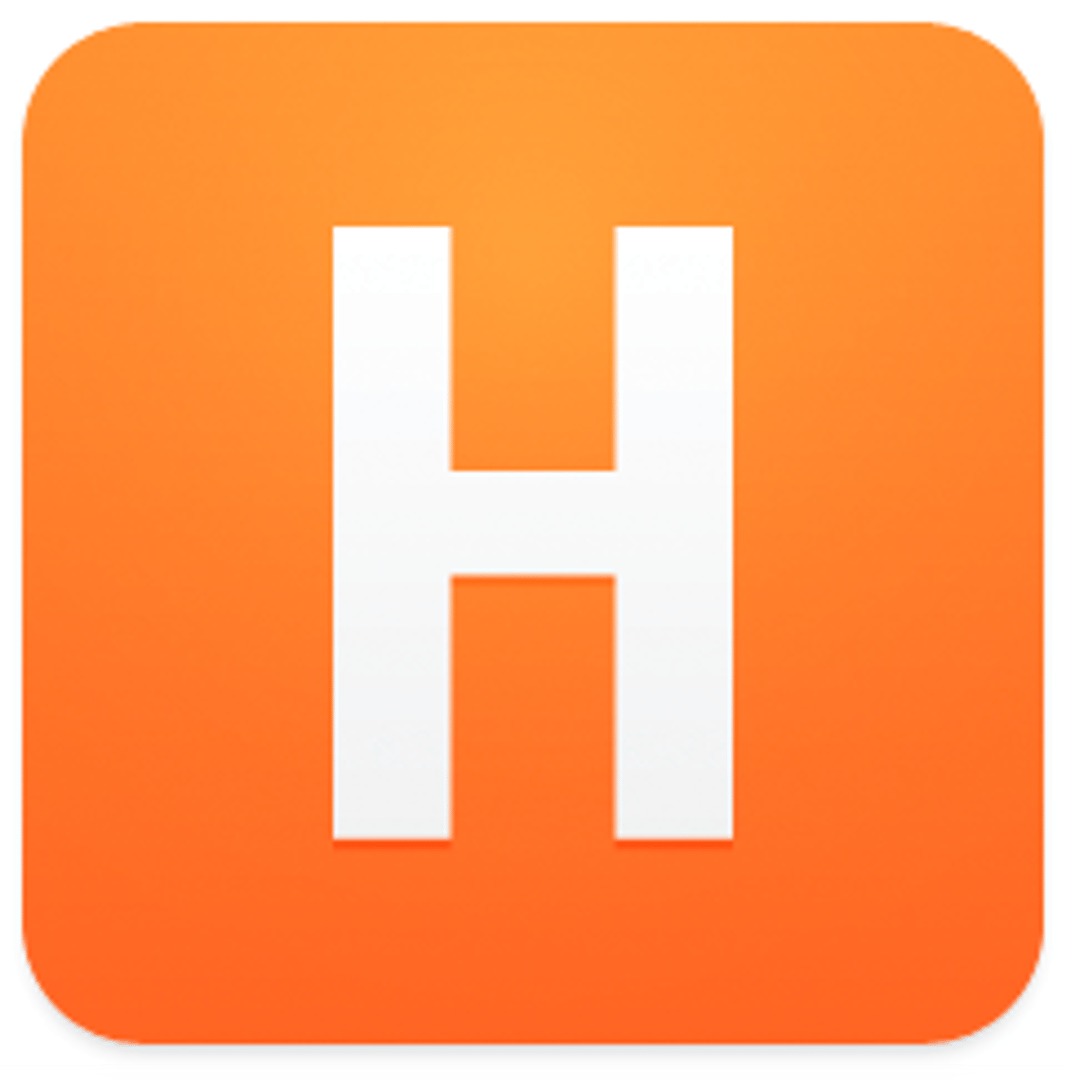 Harvest helps your team track time to specific projects and tasks. You can create invoices and bill clients for the time you work and create reports that give you critical insight into the health of your business. We think it's a great addition to any dashboard, particularly for agencies:
Hours Spent on Task (last 7 days)
Bring time tracking to life by monitoring how many hours you've spent working on a project over the past 7 days.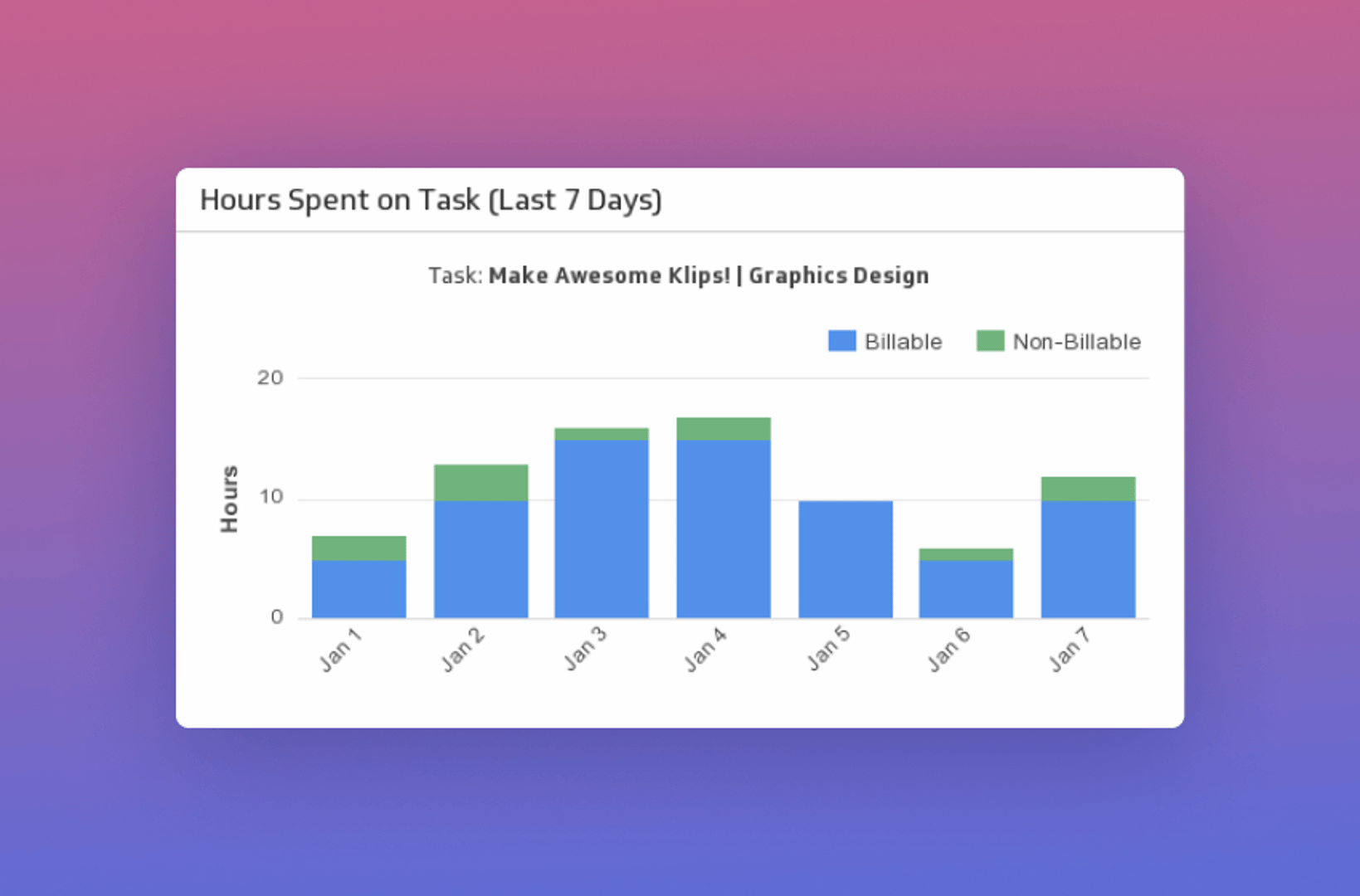 Time on Project
Whether your project is big or small, always keep track of your hours. Use this Klip to compare your budgeted hours to the total amount of time you've spent on the project.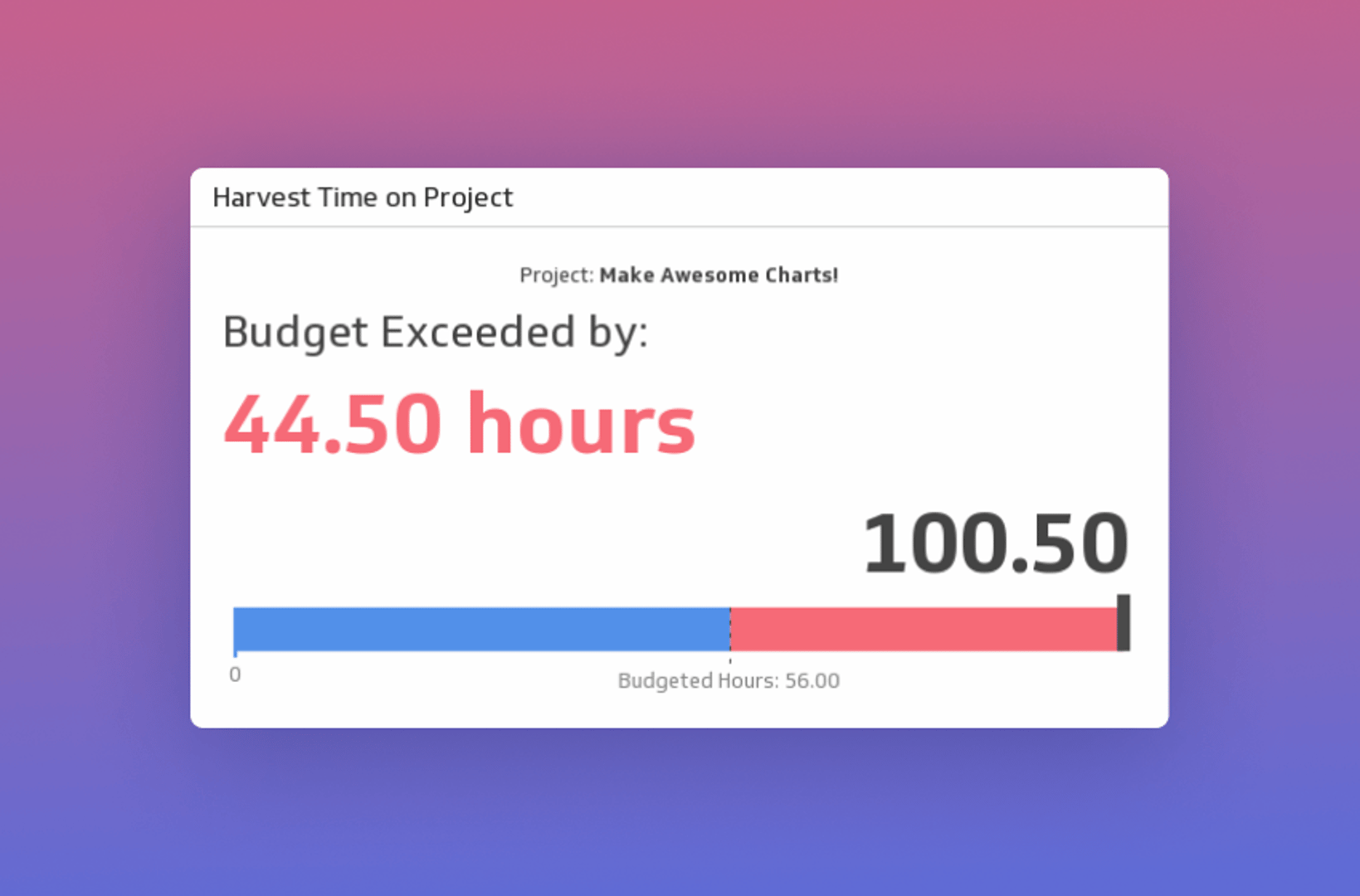 Slack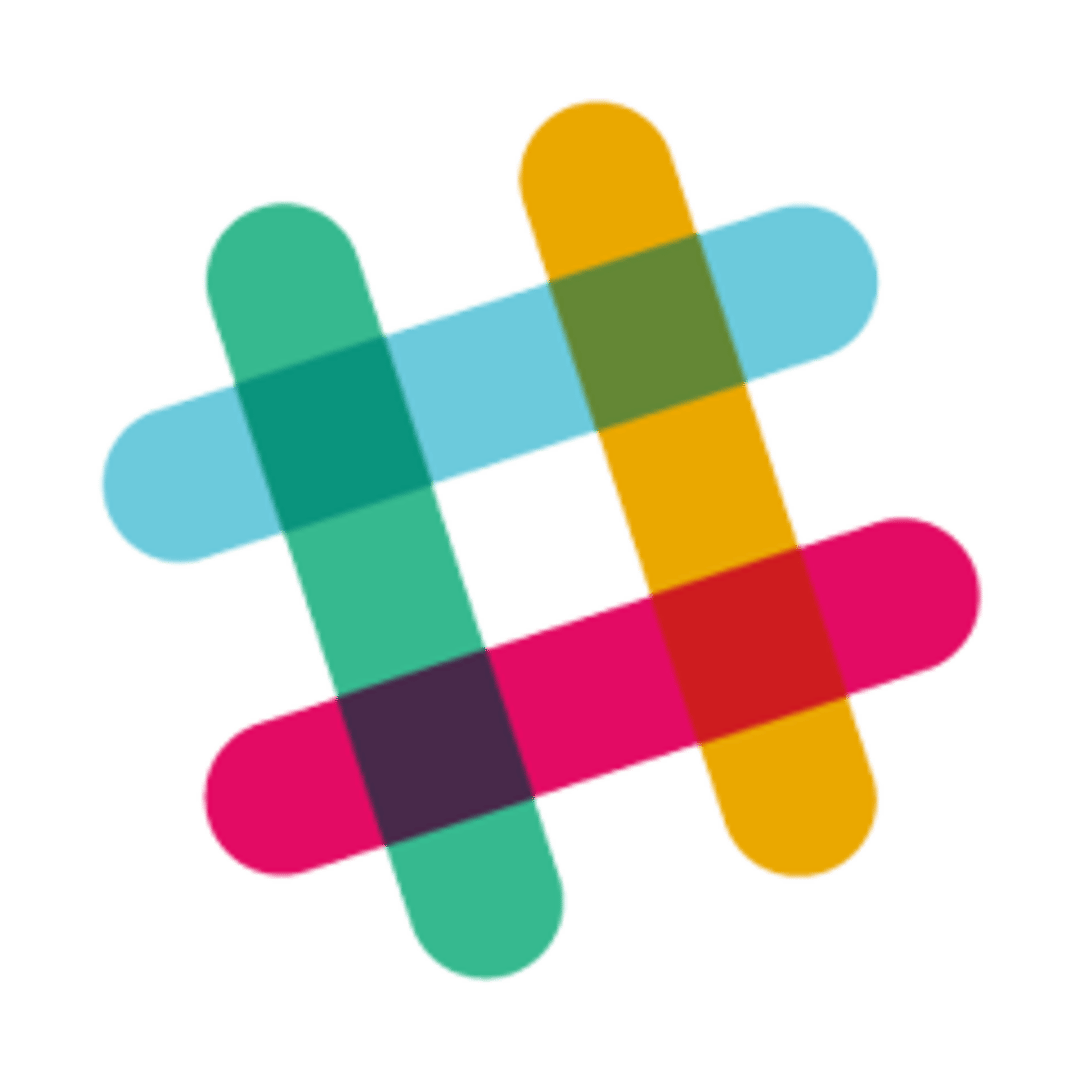 Slack is a communication platform built for teams and workplaces. Slack can be used across multiple devices and platforms, and is equipped with robust features that allow you to not only chat one-on-one with associates but also in groups. You can to upload and share files, as well as integrate with other apps and services, such as Skype for video calls. Slack has many custom functions that enable users to control almost every setting, including the ability to create custom emoji:
Slack New Messages
Make it easy to see the conversations on your favourite Slack channel by adding it to your dashboard. Note: This Klip uses Zapier..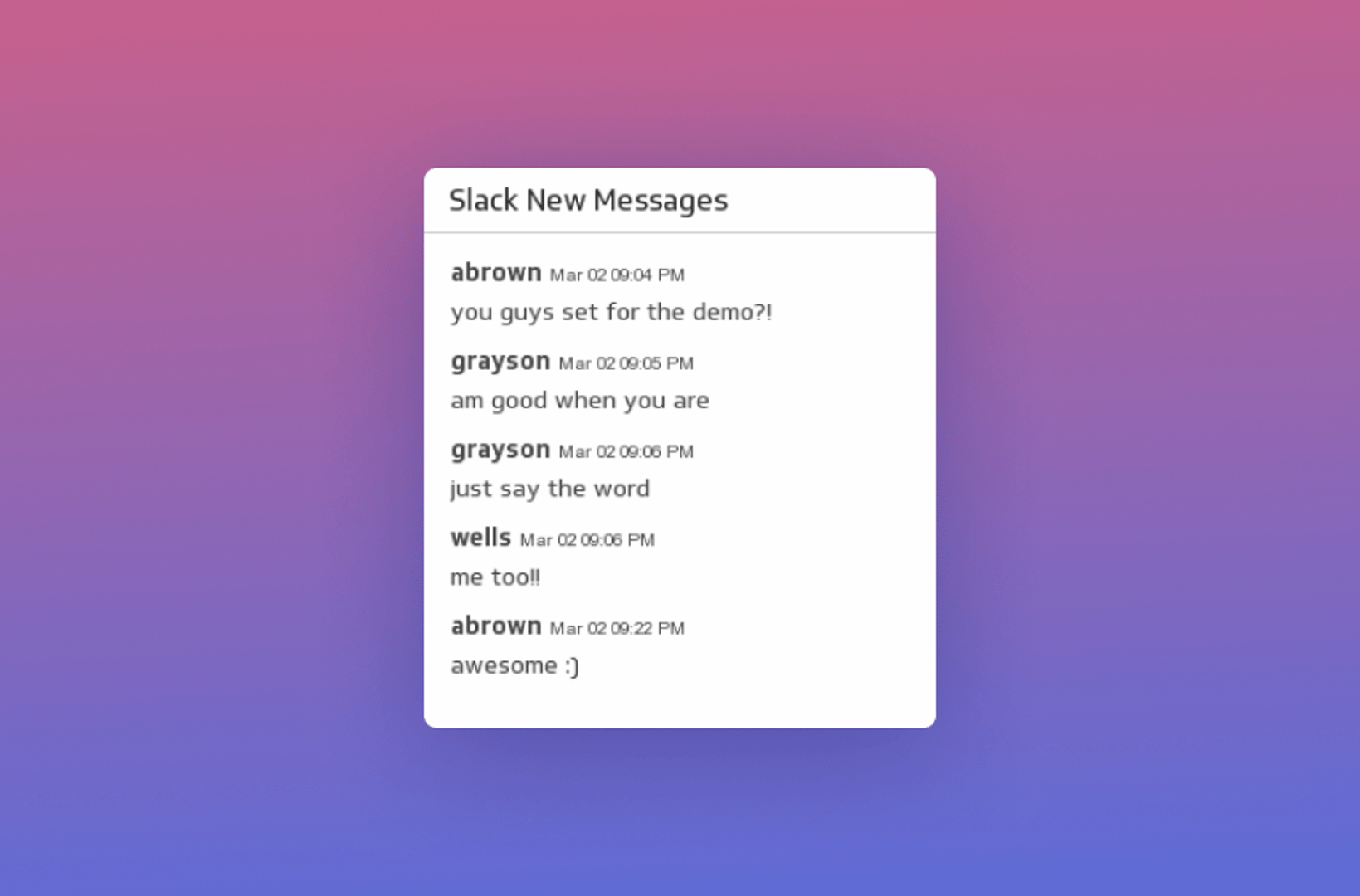 Project Management Dashboard Excel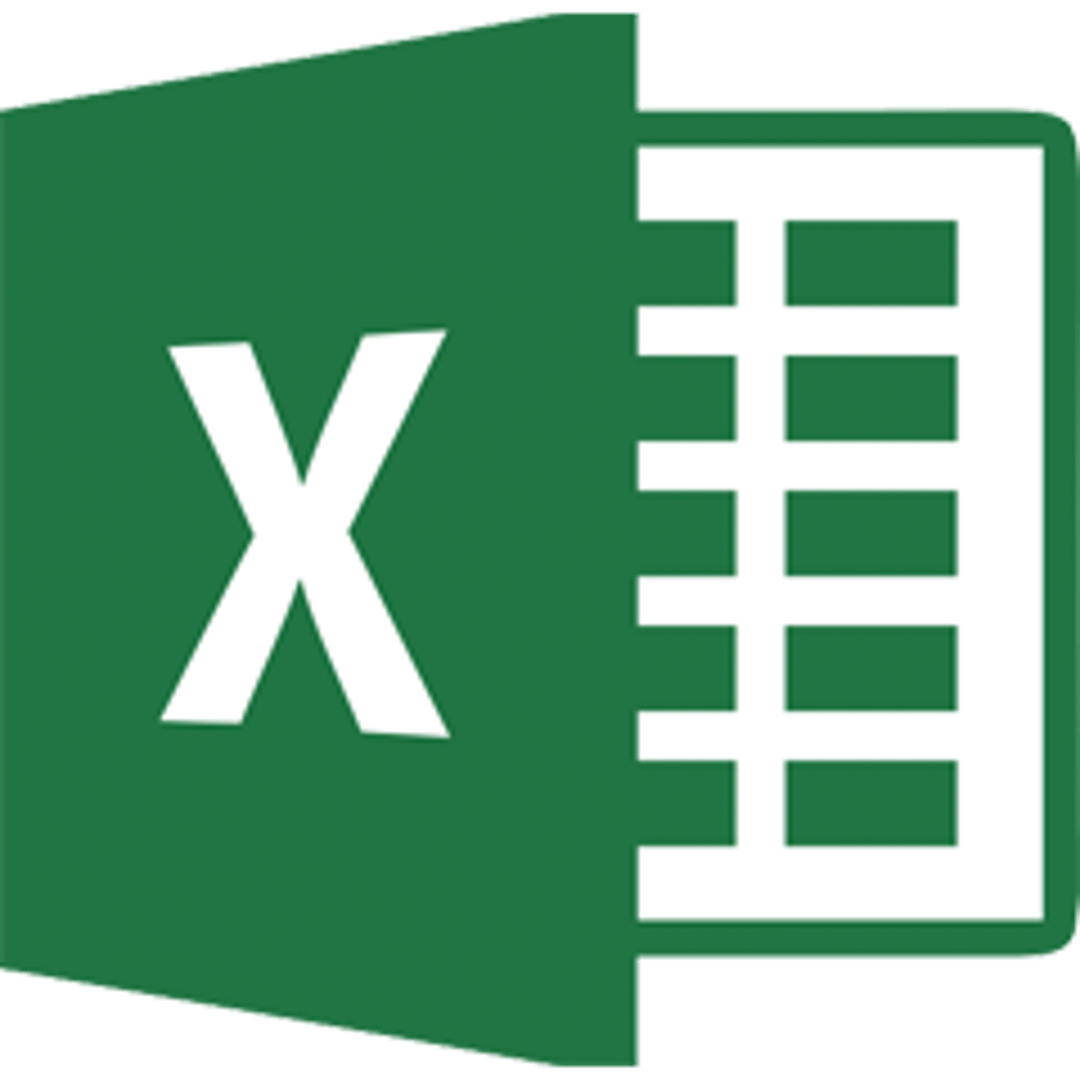 And of course building a dashboard using Excel. Klipfolio makes it easy for you to create a dynamic dashboard template using your excel spreadsheet as a data source. Building a KPI dashboard using Excel to then visualize your data and share with decision makers has never been easier!
Learn how to build an Excel dashboard with Klipfolio today for free!
Is there a difference between a project management dashboard and business dashboard?
The answer is no! There is no difference between a project management dashboard and a business dashboard. A project management dashboard is a variation of a business dashboard, the only difference being that a project management dashboard refers specifically to the measuring and monitoring of individual campaigns and projects. This type of dashboard serves the same purpose as a business dashboard: both simplifying and centralizing information.
Why are dashboards effective project management tools?
There's a number of reasons why dashboards are effective project management tools. Project management dashboards, like all dashboard reports, are a great for organization across all levels of the workplace and different departments. The following are a few highlights among the many benefits of using a project management dashboard:
Keep your team in the know.
The key to successful projects is great communication. When everyone always knows what's going on, i.e. who's doing what, how things are going and what needs to be done, projects will run more smoothly. A great way to ensure this constant awareness is with TV dashboards in the office. When project management dashboards are displayed on TV's in the office, specifically in the department, people have a go-to source for information right in front of them. In doing so, you can also expect to see an increase in performance because areas for improvement and opportunity are obvious, and therefore actionable.
Centralize data sources and resources
Dashboards are an effective project management tool because they are centralized by nature. For all business purposes and data management needs, a dashboard is a central location that integrates data from a number of sources. The complexity of projects makes a dashboard an obvious fit: projects require managing a number of platforms and people all at once.
Project management dashboards let you track information and metrics from multiple services. For instance, you can track your progress on a project for a client, along with how many billable hours have been spent on that project. You can even track outcomes, such as website visits.
It's difficult to manage all these moving parts at once, especially when sudden changes require immediate action. The only way to know this important action is necessary is to continuously monitor project performance--an easy way to do this is on a project management dashboard. It's the easiest way to manage your team, projects and metrics.
4 features to look for in a project management dashboard
Selecting the right project management dashboard for your team can be tricky. Deciding what metrics you want to include on your dashboard are ultimately dependent on your project objectives, but choosing a dashboard software that can adapt to fit your many projects on the go should be decided prior. The following are 4 feature characteristics to look for in a project management dashboard solution:
Scannability
Whereas in depth reporting is meant to uncover specifics, project management dashboards should be built with scalability in mind. Scannability means that users are able to look at dashboards and in seconds decipher the information they need. Scannability ties into the importance of TV project managment dashboards because it places data at the forefront of your team's performance, thereby enabling quick action on issues and opportunity
User-friendly
A user-friendly platform is important because you want people to enjoy and get value out of using the dashboard. Make sure the interface will be one that seamlessly fits into your team's day, so that it does not seem as an add on or disruption to workflow. When considering user-friendliness, also think about dashboard design: is the platform visually appealing? If it is, it's more likely your team will use it regularly.
Customization
Customization refers to how the project dashboard connects with the platforms and services your team uses daily. If the dashboard does not connect to a service you use, make sure the dashboard software allows you to create your own connector or perhaps switch to a similar service that the platform integrates. You should not give up key services for your project management dashboard, it should easily integrate with how your business already manages data.
Flexibility
Flexibility for project management dashboards refers to accessibility. Just like projects, your team and yourself, are always on the go. Displaying your project management dashboard on a TV alone is not enough. A project management dashboard should be accessible on a variety of interfaces such as TV, mobile, tablet and email. Your team should be able to access the dashboard at home, at the office or at a client meeting to stay on top of things.