Customer Support Dashboard
A dashboard for customer satisfaction.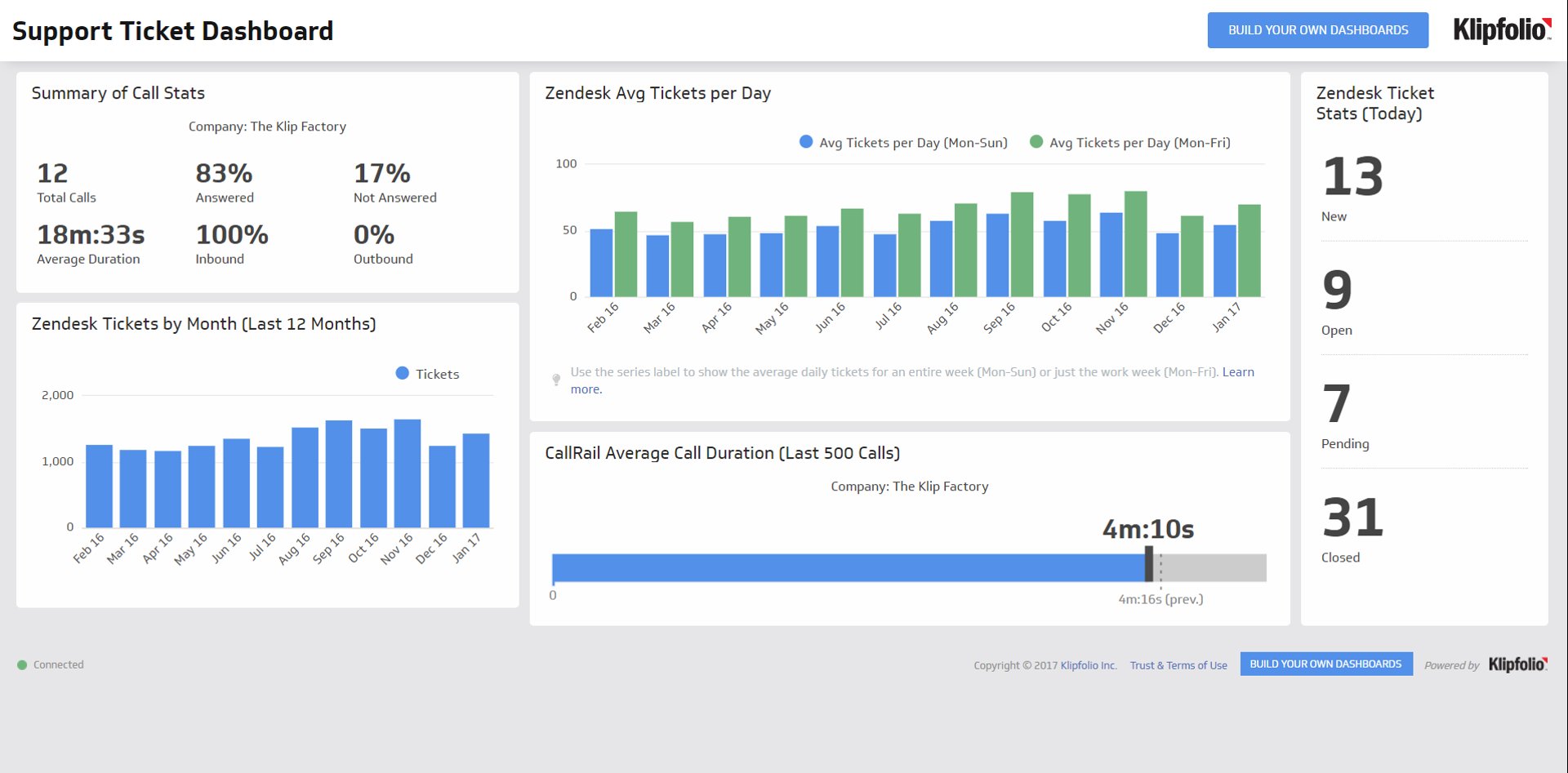 What is a Customer Support Dashboard?
A support dashboard is a dynamic, visual tool that offers real-time insights into customer support performance metrics and key performance indicators (KPIs). It helps businesses monitor and manage their customer service efforts, ensuring timely responses and resolution of customer issues.
This SaaS dashboard typically includes metrics such as ticket volume, response times, resolution rates, customer satisfaction scores, and agent performance.
By providing a clear overview of the support team's performance, a support dashboard enables businesses to identify areas for improvement, optimize workflows, allocate resources effectively, and ultimately enhance the overall customer experience.
A strong support team is key to any SaaS company's success. The support tickets dashboard consolidates all the activity of your support team so you can track customer challenges and support areas to improve efficiency and keep up with the demands of your clients.
Zendesk
Connect Zendesk to your support tickets dashboard to measure the success of your customer service team and resource documents. Zendesk is key to a happy SaaS customer because it is apart of your user's product experience. Zendesk is all about improving communication, and this awesome tool is taken to the next level when it's monitored in real-time because a powerful product plus strong support makes a happy customer.
Tickets by Month
The Tickets by Month KPI allows you to see the total number of tickets over the last twelve months. This metric is valuable because it tells you a lot about how your customers are responding to your product. Maybe you made big changes to your product one month, look at this metric to see how quantitatively customers are responding. This KPI is also a starting point to look at demands for support: if your number of tickets is jumping to numbers unmanageable for your support team, consider reorganizing your team more efficiently or investing in more help.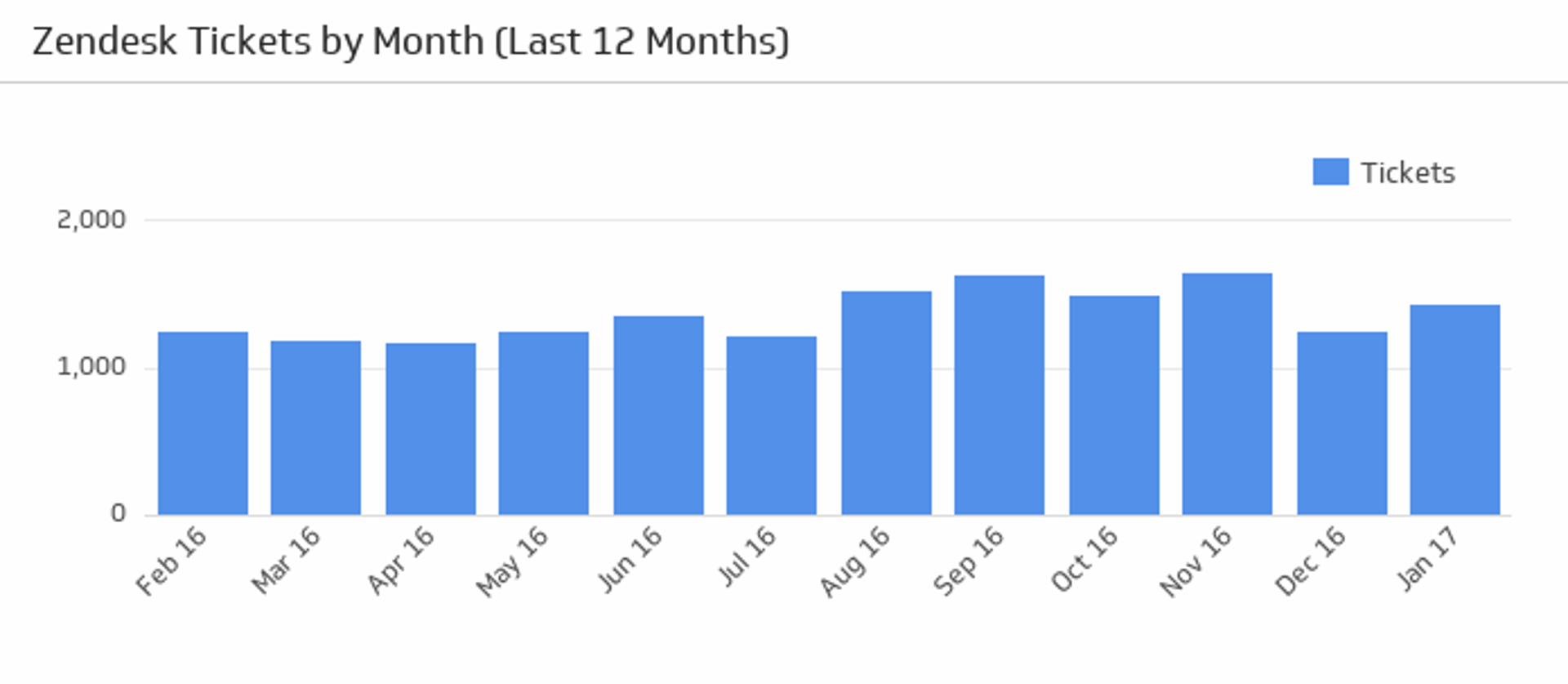 Ticket Stats (Today)
This support metric tells you exactly what representations are doing in real-time. Add this metric to your support tickets dashboard to see new, open, pending, and closed tickets as they occur. A lot of SaaS startups are all hands on deck in their early years, this means that it's important for more than just the support team to undergo product training to lend a hand when the number of new tickets exceeds capacity. Keeping a close eye on ticket volume is a good way to ensure happy customers through attentive support.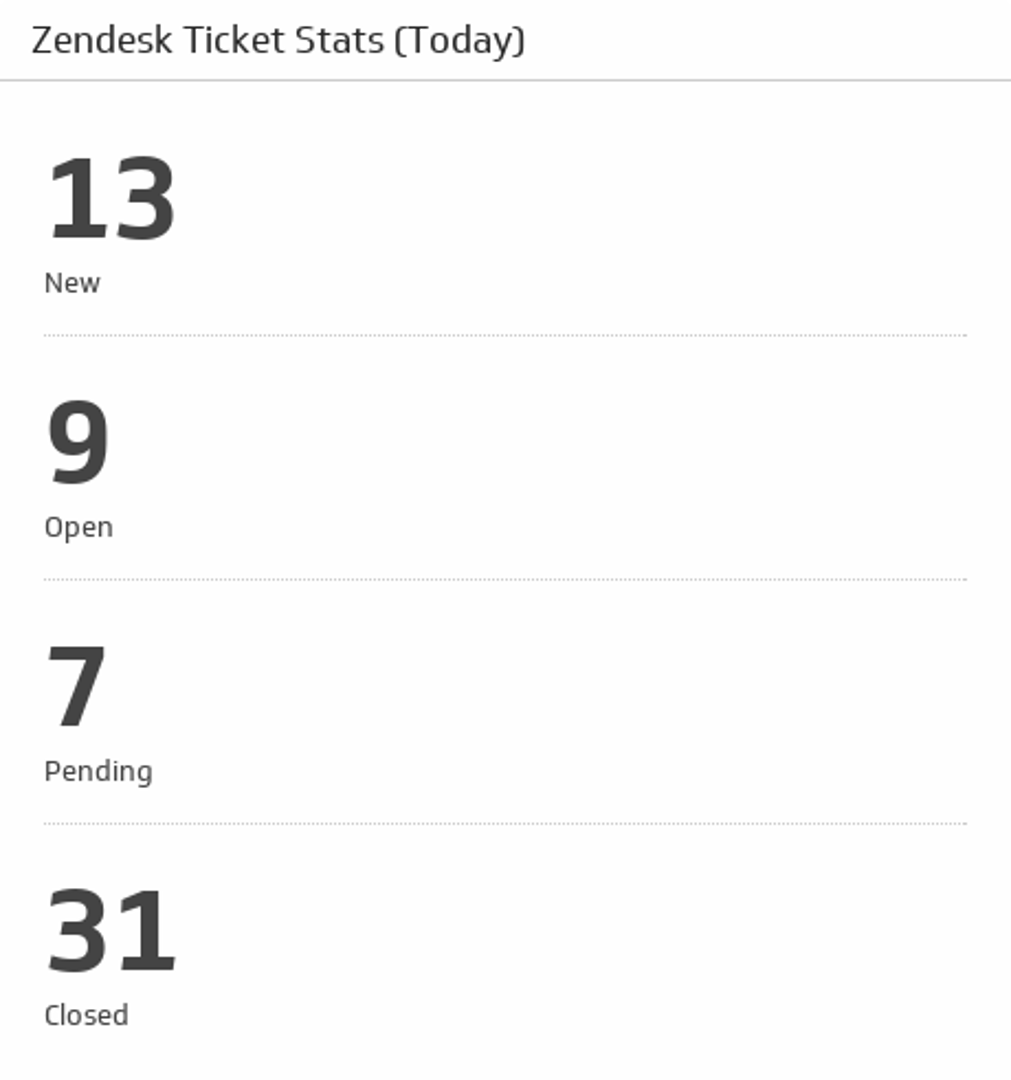 Average Tickets Per Day
Understanding this KPI allows you to monitor the average number of tickets per day over the past twelve months and compare the monthly averages for five days and seven days. This metric is used to evaluate the capabilities of your representatives and see ticket trends. By breaking down tickets by day, both Monday-Sunday and Monday-Friday, you can make scheduling decisions based on ticket trends to ensure ample support is available when your customers need it most. Maybe your customers would be better served with more representatives on the weekend than on weekdays? Use this metric as a starting point for those important business decisions.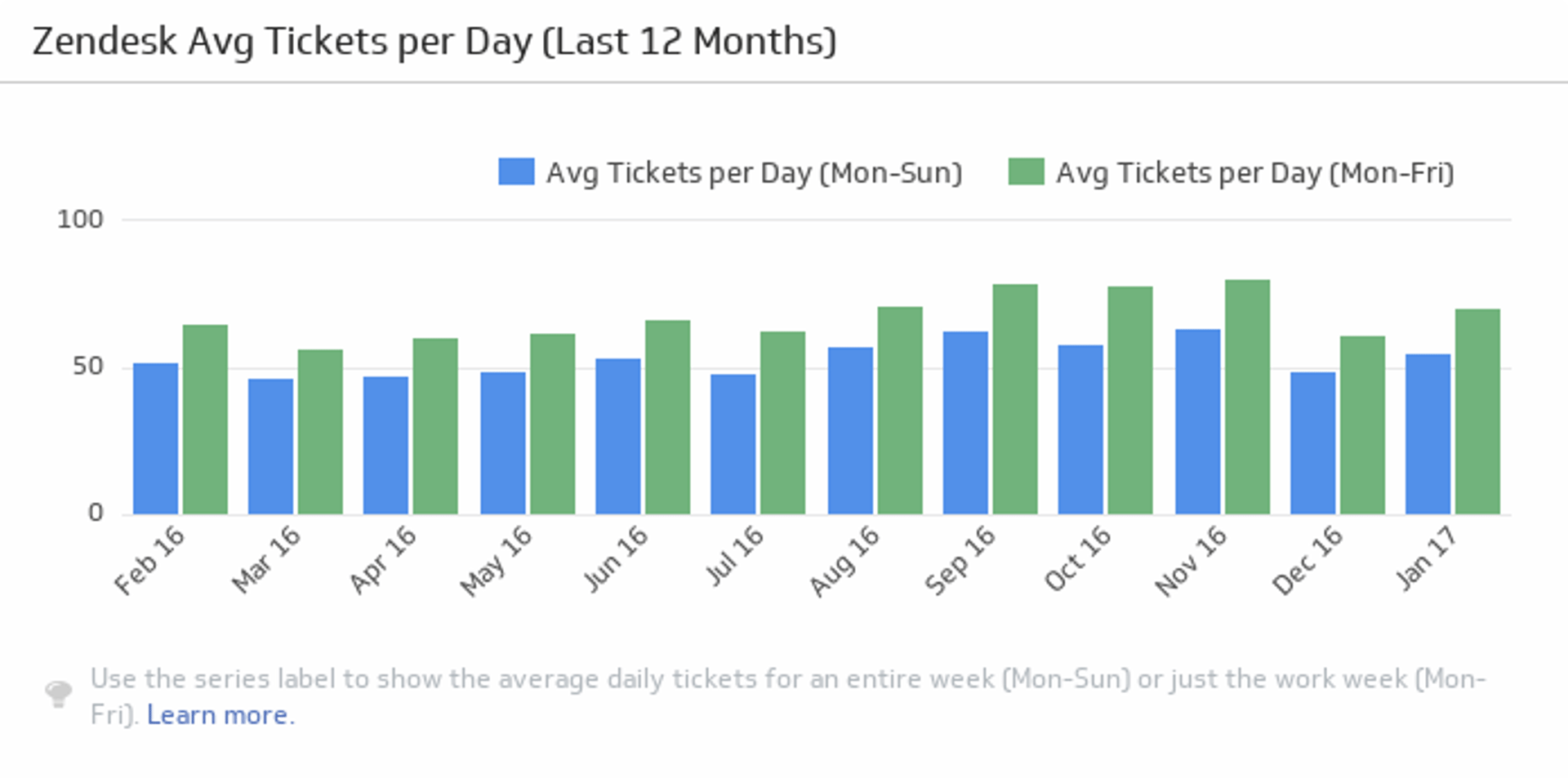 CallRail
Even though your SaaS business is online, phone support still matters! Hearing a human voice when you're working through a challenge can be the difference between adequate support and spectacular support. Add CallRail metrics to your support dashboard to foster an ongoing relationship between them and your company. Keep track of support call analytics to ensure your customers are receiving the best service possible in the shortest time possible.
Average Call Duration (Last 500 Calls)
The average duration is both a satisfaction and efficiency metric. Short calls generally indicate quick resolutions. That's (usually) a good thing. That's not to say that your customers should not be thoroughly helped for efficiency's sake, it means that your representatives should be adequately trained so that efficient service complements the quality of your support. Long calls generally show inefficient staff. Spending hours on the phone with a single customer could cause problems for others waiting for support. Add this metric to your support tickets dashboard to ensure your customers are spending less time on the phone and more time enjoying your product with proper systems in place.

Summary of Call Stats
This metric covers all your bases for a customer service team that spends a lot of time on the phone. This support ticket KPI monitors the number of Total Calls, percentage Answered, percentage not answered, Average Duration, percentage Inbound and percentage outbound. One of the greatest values of this metric is that you can share it with managers and executives who need to make important decisions based on support performance. The key to ensuring happy customers is being there whenever they need you. This KPI clearly lays out all those metrics to ensure that everyone on the team is on the right track in terms of opportunity for improvements, and don't forget acknowledgment for accomplishments! Having a call-answered percentage of 100% is the goal, right?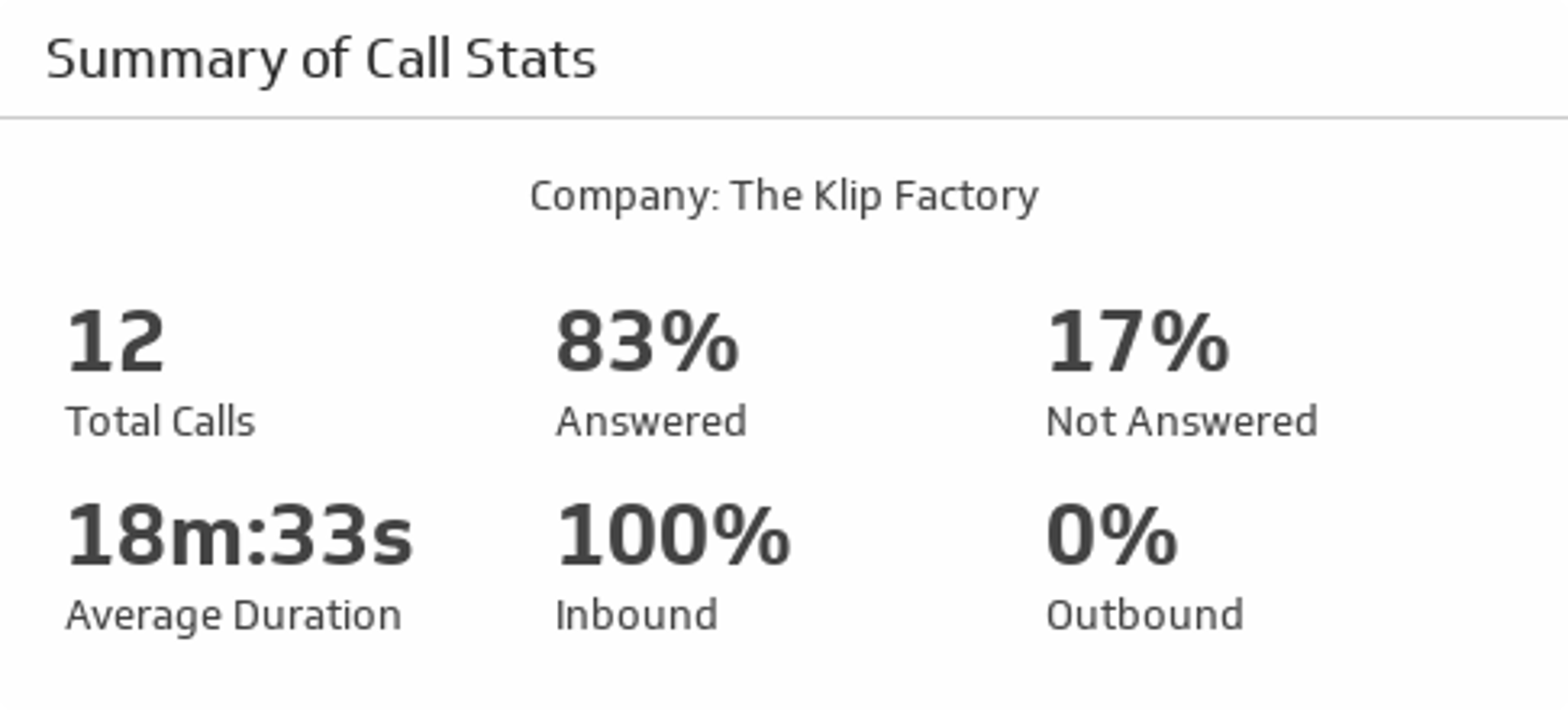 Related Dashboard Examples
Start tracking your metrics
Level up your analytics with a free forever PowerMetrics account