SaaS Marketing Dashboard
Marketing at SaaS companies and startups is about being lean and using the right metrics to drive growth.
Track all your SaaS Marketing KPIs in one place
Sign up for free and start making decisions for your business with confidence.
or
Sign up with your email
Free forever ● No credit card required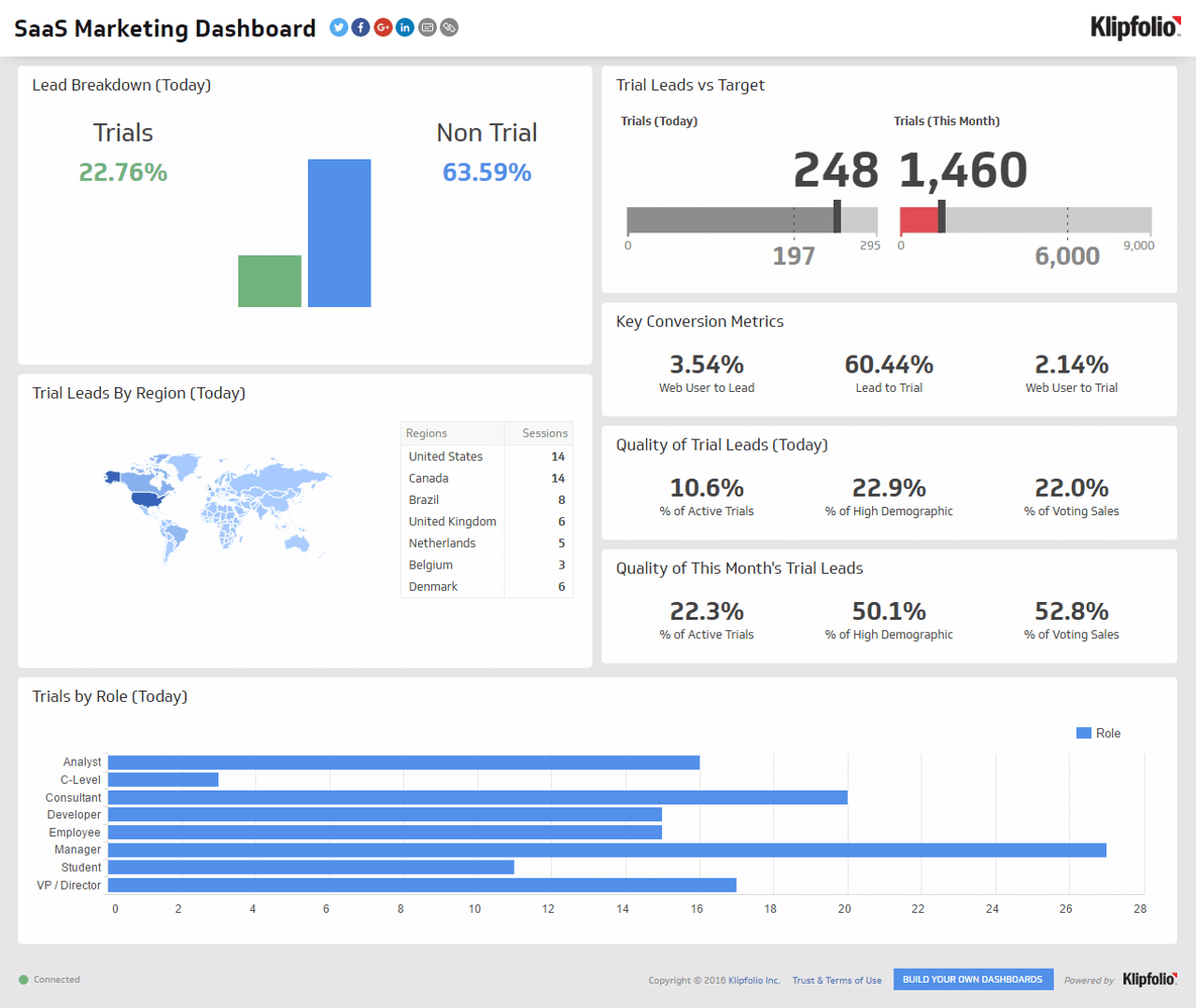 What is a SaaS Marketing dashboard?
The SaaS Marketing Dashboard provides instant visibility into the daily metrics that signal whether the marketing team is successful at growing the business. On a daily basis, shifts in the marketplace and lead flows can have a dramatic impact on marketing performance.
For a SaaS business, the ability to respond in real-time is paramount, and this agility is what separates the best SaaS marketers from the pack.
SaaS marketers will often place extra importance on leads generated through a free trial program. These leads have made a decision to invest time in learning the product and are typical of a much higher quality. This SaaS dashboard examines the performance of trial leads against a monthly, moving target and provides some quick analysis of lead quality on a monthly and daily basis.
Related Dashboard Examples
Start tracking your metrics
Level up your analytics with a free forever PowerMetrics account