Shipping Status Dashboard
Provide your team with the status of your supply chain operations in real time.
Track all your Shipping Status KPIs in one place
Sign up for free and start making decisions for your business with confidence.
or
Sign up with your email
Free forever ● No credit card required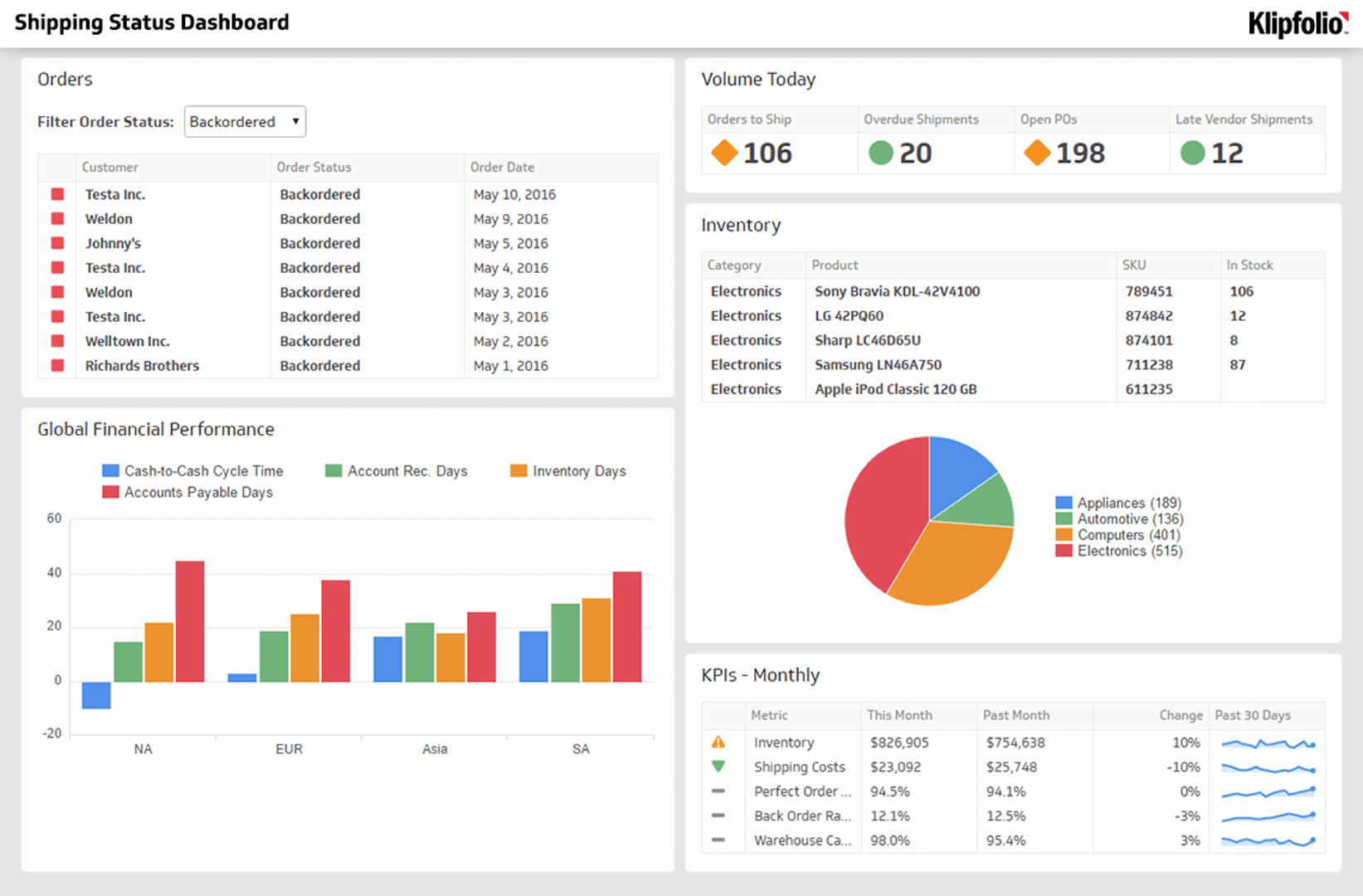 What is a Shipping Status dashboard?
At any given moment your supply chain can be faced with a sudden spike in orders or some other challenge due to unforeseen circumstances. One of the most important KPIs on this dashboard is the order status KPI. This KPI shows the current status of each order so you can identify clogs in the system and keep your shipping operations running smoothly.
Relevant KPIs and metrics
Related Dashboard Examples
Start tracking your metrics
Level up your analytics with a free forever PowerMetrics account