Custom Data Warehouse Reporting
Klipfolio is a cloud data analytics plaform for building dashboards and reports for your team or clients. Klipfolio helps you stay in control of your business by giving you visibility into your most important data, metrics and KPIs.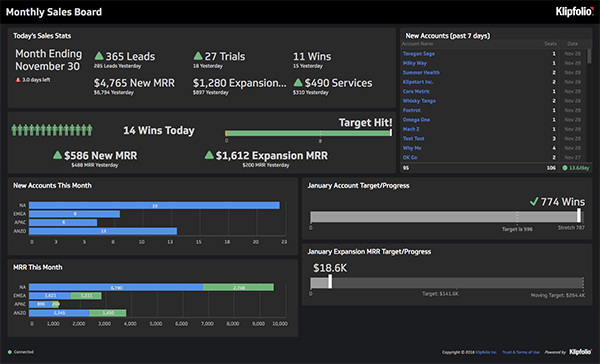 Building a custom data warehouse dashboard
For a company to be truly data-driven, it needs access to a staggering amount of data. That's where a data warehouse comes in – it stores a company's relevant data so it can be put to use in making your business better.
But getting your numbers into a data warehouse is only half the battle. Without the tools to recognize patterns, discover insights and predict outcomes, all the wisdom in your data warehouse will go undiscovered.
That's where an analytical dashboard from Klipfolio has such a large role to play.
A data warehouse dashboard is an essential tool in the business intelligence arsenal. At Klipfolio we give you everything you need to build a dashboard that transforms the numbers from your data warehouse into actionable insights that will help make your business better.
Businesses need to make good decisions. And they can't make good decisions unless they have the necessary data.
A data warehouse is a key tool for giving you access to the data you need to make good business decisions.
A data warehouse is, in essence, a database. But it's not just any database. It's a centralized database that stores all of a company's data – from both the past and present – so it can be used for making key business decisions.
The key consideration here is the breadth and depth of this data. Data warehouses are designed to store enough information so that businesses can recognize patterns and identify efficiencies. To do this, you need as much historical data as possible. Otherwise you risk losing an insight that might otherwise be made apparent.
For example: An existing database for an organization might have information on all of a company's current customers. A data warehouse might have information on every customer a company has ever had.
Many companies think existing databases can do double duty for business intelligence, but cases like this are rare. A data warehouse becomes essential when the need to acquire and process data overwhelms the capacity of your transactional or operational database.
A data warehouse differs from day-to-day databases because they are structured for complex queries. Databases need to enter a temporary fixed state whenever you run queries on them, which is at odds with the need to update transactional databases on a regular and ongoing basis.
Think about it like this: Using a transactional database for business intelligence would be like a grocery store chain storing all its important business data on the scanner at its checkout line. This would really slow down the speed with which a cashier can check out its customers. But, since the checkout computer is likely a simple device, it would also make it difficult to get any sort of complex information from it.
Data warehouses, by contrast, are regularly updated with information from source systems. This then becomes the source for report generation and any other data analysis that needs to take place.
What is a data warehouse dashboard
A dashboard pulls the data from your data warehouse and transforms it into a series of charts, graphs and other visualizations that update in real time so you can use them to make key business decisions.
It allows you to run regular, ongoing queries on your data warehouse data so that you can get an at-a-glance update on the metrics and key performance indicators that matter most to your business.
Ever had trouble predicting trends, discovering insights or recognizing patterns just from looking at a pile of numbers?
Then a data warehouse dashboard is for you.
How a dashboard works with your data warehouse
A data warehouse dashboard is not that different from another dashboard with which most of us are familiar: The dashboard on a car.
The dashboard on your car gives you nearly everything you need to get a quick, at-a-glance view of how your car is performing. Think about it: Does the dashboard on your car include absolutely everything you need to assess your car's performance? Not at all. It just includes the key metrics – speed, revolutions per minute, gas left in the tank – to help you operate it safely. You are driving, after all. It would get really confusing (and probably be a huge safety hazard) if you had 50 different metrics on your car's dashboard. The beauty of your car's dashboard is also that it tells you, using the check engine light and other indicators, when you need to take a look under the hood and maybe take it in to mechanic.
Data warehouse dashboards are similar. You don't have the time or, frankly, the ability to just look at a data warehouse and instantly glean what you need to know about your business – no more than you would be able to look under the hood of a car and tell why the RPMs are redlining all the time.
A data warehouse dashboard pulls in all the relevant information to allow you to assess the health of your business and make key decisions to help it stay on top.
How a data warehouse dashboard can help your business
A dashboard helps transform the numbers from your data warehouse into actionable targets. Data warehouses are usually the primary data source for two dashboard types in particular: Analytical and strategic dashboards.
For more on the different types of dashboards, check out this post.
Analytical data warehouse dashboards
An analytical dashboard is a reporting tool used to analyze large volumes of data to allow users to investigate trends, predict outcomes, and discover insights. Analytical dashboards are more common within BI tools because they are typically developed and designed by data analysts. They often include advanced BI features like drill-down and ad-hoc querying.
Strategic data warehouse dashboards
A strategic dashboard is a reporting tool used to monitor the status of key performance indicators (KPIs), and are typically used by executives. Strategic dashboards may be viewed once a day, and assist executives in staying on top of KPIs and other important data points throughout the business.
Present info visually
Numbers on a spreadsheet are neither very compelling nor tell a story. A data warehouse report translates your data into charts, graphs and other visualizations that help you make informed decisions for your business.
Compare data over time
Dashboards can be configured to compare data over time periods. That means you can easily contrast your results year-over-year or month-over-month, providing insights that aren't as readily accessible when looking at raw data.
Reduce costs
Presenting all your data in a dashboard cuts down on time spent compiling and analyzing data for the purposes of reporting.
Ensure consistency
With dashboards, you don't need to worry about different team members looking at different data sets. Everything is presented in one place and updated in real-time.
An added benefit: Designing a dashboard forces your organization to decide on which metrics and key performance indicators best measure the health of your business. That means everyone will be on the same page about which metrics matter most.
Why Klipfolio is the ideal data warehouse dashboard tool
Klipfolio offers everything you need to get your data warehouse dashboard up and running in no time.
Easy integrations with all the major data warehouse providers
Klipfolio plays nicely with all the key data warehouses. Whether you are migrating data warehouses, still have legacy systems or have different teams building data analytics across different platforms, we have the solution for you.
Klipfolio offers integrations with:
Amazon Aurora, Amazon Redshift, DB2, Firebird, Google BigQuery, MongoDB, MSSQL, MySQL, Oracle Thin, Oracle OCI, Postgre SQL, Snowflake, Sybase, XMLA, Many others!
Klipfolio's powerful data connector enables you to extract all the data sources you need to be successful.
and more
Simple connections
Klipfolio offers connections to virtually any data source there is. This includes:
Files stored on your computer
Email attachments
Pre-built web services
Open web services
FTP/SFTP
SQL Query
and more
Integrate with other data sources
Your data warehouse isn't going to be the only source of data that you want to use to track results. With Klipfolio, you can easily mix and mash your data sets across platforms.
Say you want to have data warehouse results and social media results on the dashboard? No problem. All you need to do is pull in your data from Facebook, Twitter or LinkedIn and start comparing results.
We offer simple integrations with all the major channels, including Google, Basecamp, Shopify and Xero. (For a full list, check out the Connector Gallery.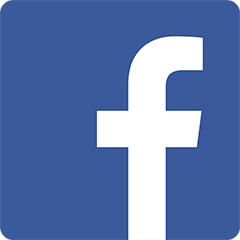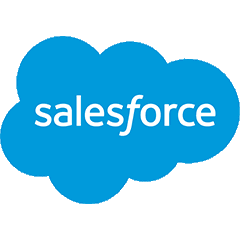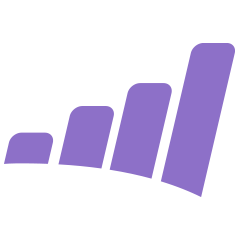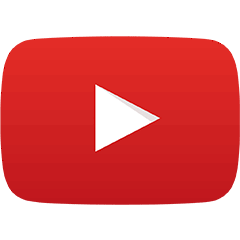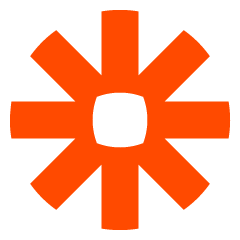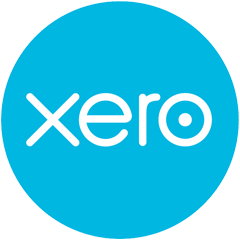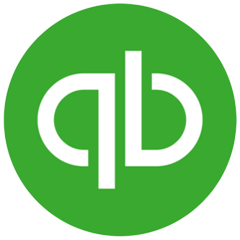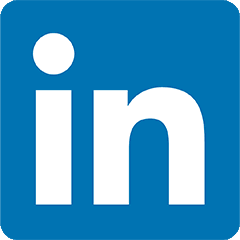 +100 More
Unparalleled support
Building custom dashboards is straightforward. But it's not simple. That's why Klipfolio offers everything you need to build your dashboard, from the first design stages to troubleshooting when you a problem.
The Starter Guide to Dashboards is designed to give you everything you need to know about the Klipfolio tool. We also offer a robust Help Center, where you can get help with troubleshooting or even suggest a feature for Klipfolio to add.
Custom dashboards
The beauty of the Klipfolio solution is that it's simple enough to get you up and running quickly but powerful enough that you can customize it how you want.
Our dashboards provide several different options for visualizing your data, allowing you to customize down to the finest detail (such as the format a date is presented in on a bar chart, or the colour of a line graph). It also allows you to set indicators, which will let you know when a metric is exceeding (or falling short of) expectations.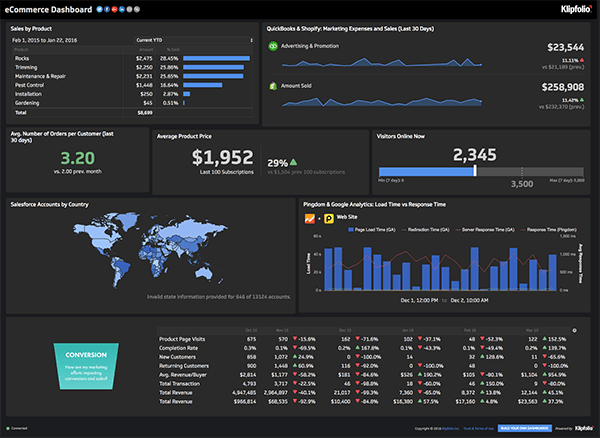 How to build a data warehouse dashboard with Klipfolio
Building custom data warehouse dashboards is within your reach. Here's how to get there:
Connect your data: Start pulling your data in from your data warehouse using one of Klipfolio's pre-built integrations.
Select your metrics: Once your data is imported, you can begin to play with your data to present it how you want.
Build your dashboard: After you have your individual metrics in place, the time has come to start putting together a complete dashboard. This is where you can add in other data sources and lay out your Klips in a way that makes the most sense to your team.