Events and Marketing: 5 Key Metrics to Gauge Success
Published 2020-02-27, updated 2023-02-07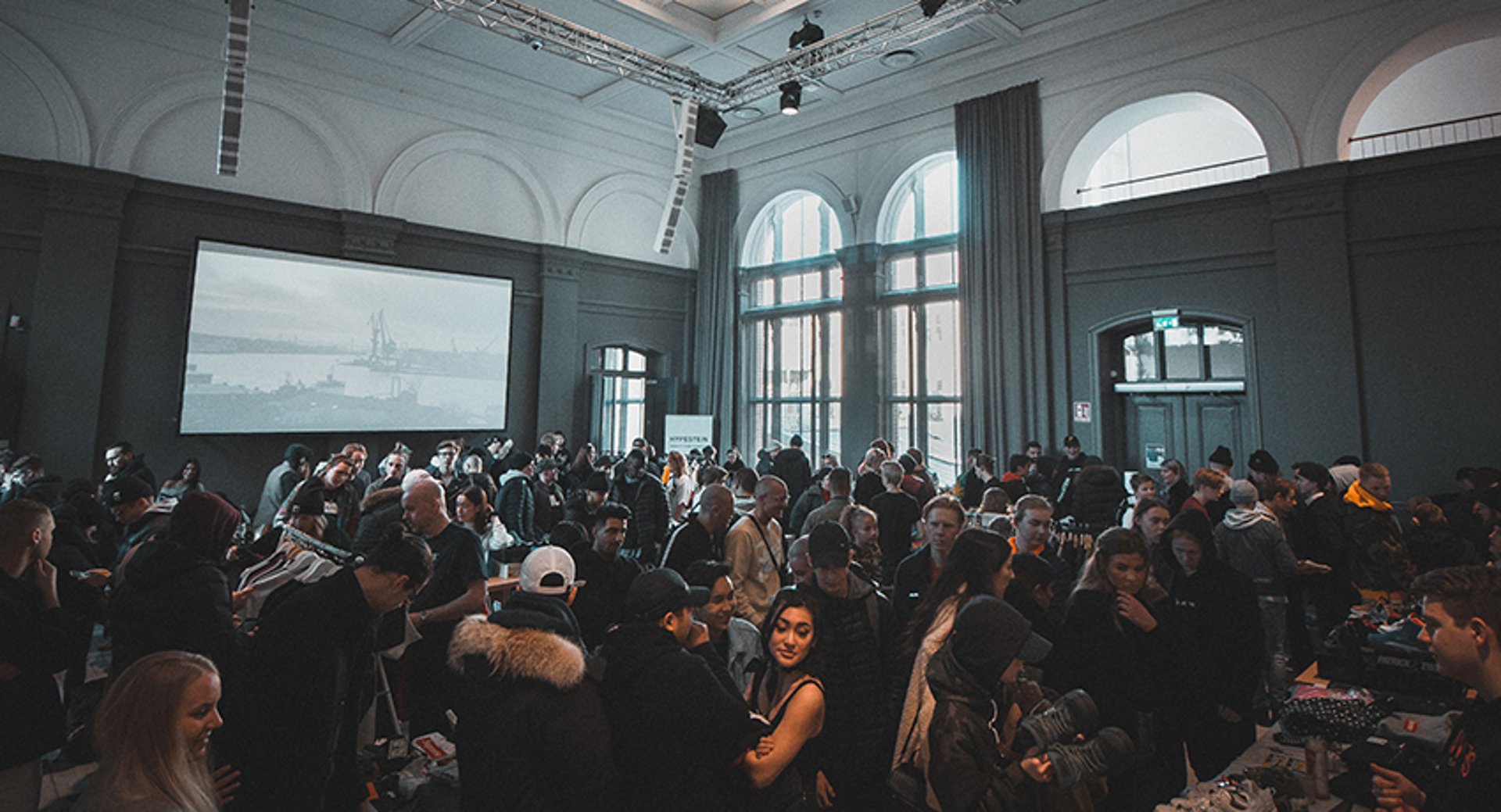 Summary - Engagement is at the core of event ROI - use these insights to keep an eye on the right data to measure event impact.
---
Event ROI is still in the process of being defined— especially with respect to tracking and measuring engagement. Here we'll explore five key areas to focus on for measuring engagement to help you define success for your event:
Email and content engagement

Registration vs. event check-in

Event mobile app and site visits, sessions

Sponsor engagement
Let's dive in.
Measuring what matters: qualitative vs. quantitative data
One of countless examples of what makes marketing seem like magic (to those outside of marketing) is when an organic referral comes in as a lead and ultimately converts to new business.
In events, it's the attendee that comes back year on year, tells their team and gets them on board to attend, and then over several events you can see they've made a considerable investment. They're champions for your event and ensure the reliable sale of at least 'X' tickets every year. Have you identified them? Are you nurturing them through their event experience in a personalized way?
Marketers are keenly aware of marketing spend and the need to demonstrate ROI. How can you put a price on absolute trust, an unprompted testimonial, deep understanding of your business value, plus a warm introduction to a qualified buyer, all in one? You can: it's called Customer Lifetime Value.
One day in the not-too-distant future, we may see the same hybrid marketing-sales principles in events. Imagine, perhaps in the new decade, being able to track, execute, and provision multi-channel event marketing strategies to amplify Attendee or Event Delegate Lifetime Value. You can bet engagement will be a leading indicator of success.
So much of engagement seems nebulous and emotion-based, however. It's not just in events. As the market grows and matures, new generations of technology like Artificial Intelligence are being trained to recognize facial expressions and associate them with emotions that trigger decision-making. Then, based on that data, marketers can serve up content to drive those emotional triggers through the buying process. What might that look like in the context of events?
For now, rely on your data to back up what you know motivates your audiences. Give attendees what they need. Ask them for feedback. Use that feedback to inform the next event, and so on.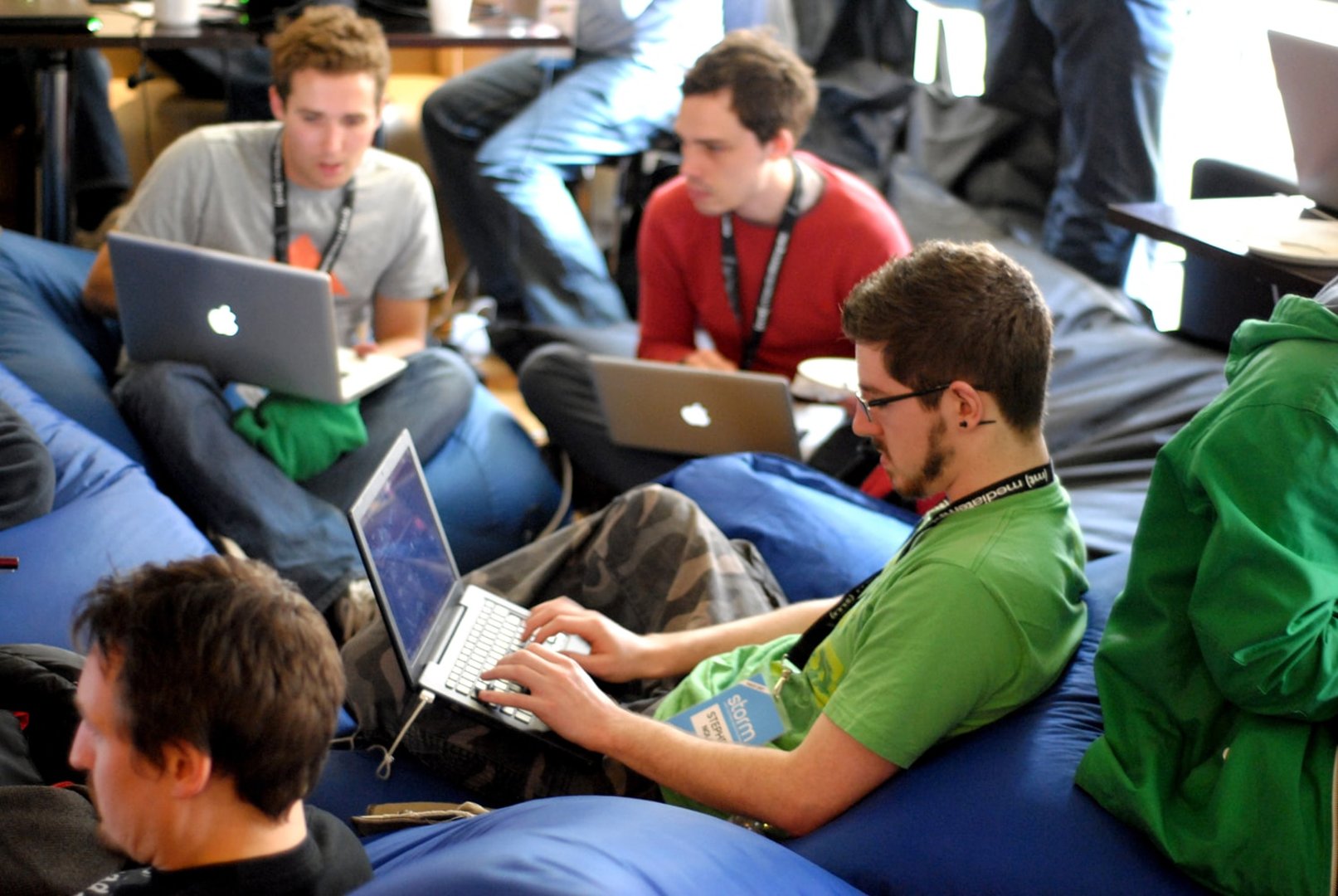 1. Email and content engagement
Open, click, and click-through rates
These common marketing metrics still hold value for events. High and growing is good; poor and declining is bad. Take what you know about consumer behavior and apply it to the event audience. If they trust you and find the information you're sharing helpful, they'll keep coming back.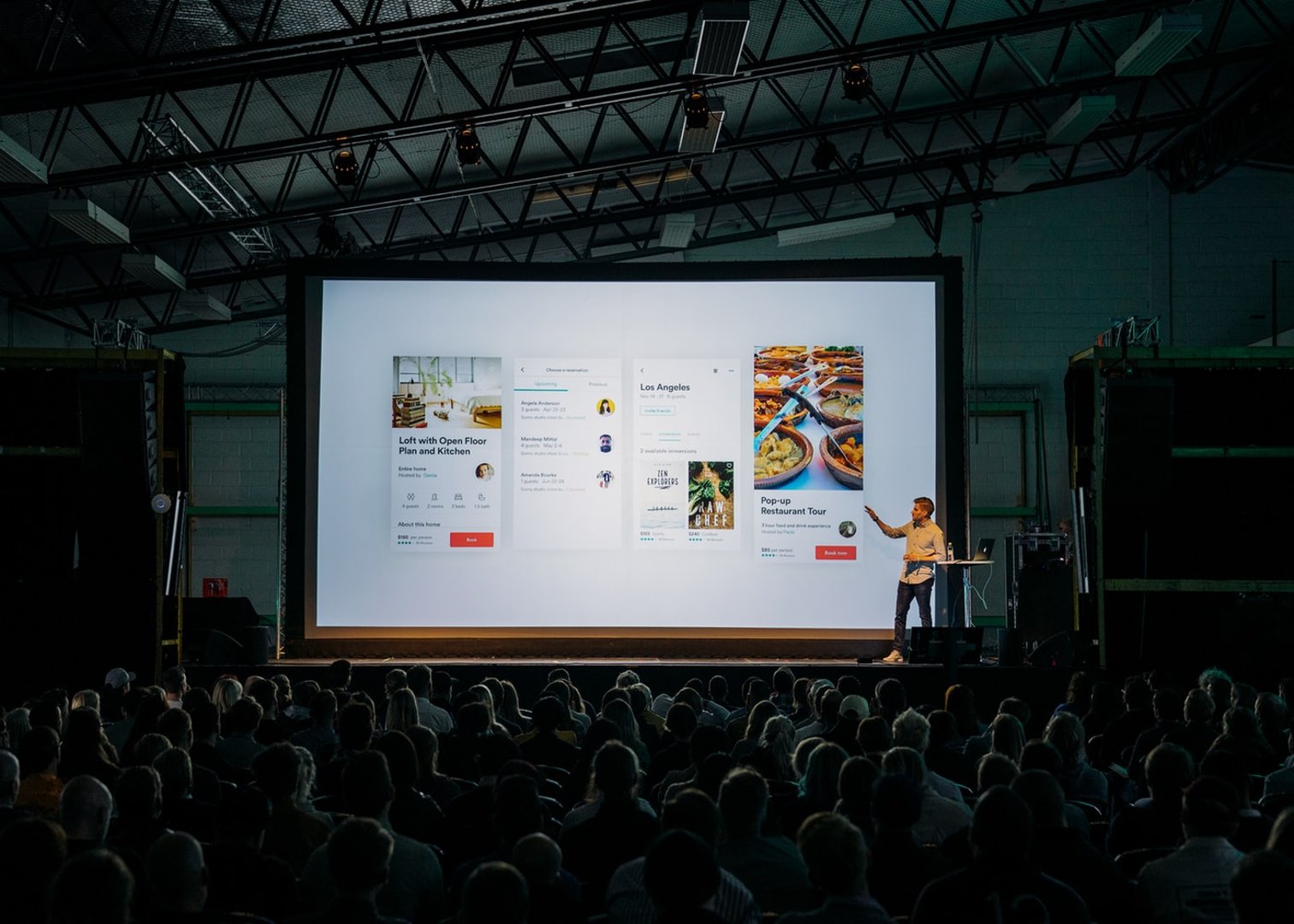 Consumption vs. conversion rates
Adding layers of detail like content delivery, open, and reopen rates and timestamps can tell you even more about your attendees. What happens if you measure the data at 4 weeks out and then 4 days out from the event? That can demonstrate high engagement before the event even happens.
Moving into on-site mode: how do open, click, and session duration values (which reflect actual attendee behavior) track against, say, the conference agenda? If delegates are glued to their phones during sessions, it could be a sign of high disengagement. That's dangerous territory for an event planner.
If they are on-site and keep pulling out their phones to read or re-read your event emails during scheduled networking activities, what does that say about engagement?
CTA conversions
Look for opportunities like low content consumption or conversion to test your calls to action. A button can be the boldest, most beautiful button, but is the imperative relevant? Does what you're asking for make sense, and does it resonate with attendees? If you're using CTAs in marketing mails to drive attendee behavior on-site, make sure you have either a) the technology to do it for you, or b) the staff resources in place to track it manually.
2. Registration vs. event check-in
% who attended of those who registered
Of the people that registered for the event, who made the full commitment and showed up on-site? There will always be disparity in these figures, but if you look at the data for each delivery and compare the two— is there a noticeable increase or decrease in attendance rates? If there is, was it Coronavirus? Or, did the event marketing team miss an opportunity somewhere along the way to help the attendee the last mile of their journey to the on-site experience?
% tickets purchased of total available, by type
If you have VIP guests or influencers, gold and platinum sponsors, or anything of the sort, it's critical to track sales (conversions) by ticket type. Changes in these "limited availability" registration conversions can tell you a lot about how your event performs. It can help you decide whether or not to increase investment into specific audiences, or scale back, to drive better results for engagement.
3. Event mobile app and microsite visits
For live events, engagement is a different animal than a paid media ad, email campaign, or blog. The data you pull in from your event app or event marketing website must be analyzed in the context of what's happening (or should be) on-site. Mobile event apps are powerful tools that can help you see how attendees respond to the event experience. Look at global values for:
Session check-in vs. check-out = time in-session

Attendee-to-attendee messaging

Private meetings

Participation in gamification elements
4. Social impressions
Vanity metrics
Page/profile views, follower count, and likes can paint an unrealistic picture of engagement. That is to say, you don't have to have a ton of followers to boost engagement across your event social media channels. Independent of follower count, if those who see your content (whether directly following you or not) interact and engage with it in comments or shares, then engagement will be higher than exponentially more followers who never click, share, or comment on your posts.
Impressions vs. engagements
The difference between an impression and an engagement is impressions tell you how many times your content was delivered or served (whether sponsored or organic), whereas engagements are direct and active interactions with the content itself (shares, comments). Where these ideas get really interesting for tracking engagement, is in repeat views of your profile, regular comments on posts, and content shares (direct from your profile or organically via direct link on someone else's).
This is the number of unique eyes on your event content. One point of fact related to the way in which this is calculated may come as a surprise: follower count has little to no bearing on organic reach. In other words, not all of your followers see every piece of content you post. However, if what you post is relevant, well-developed, and resonates, your reach can grow well beyond only those who "follow" your profile or page.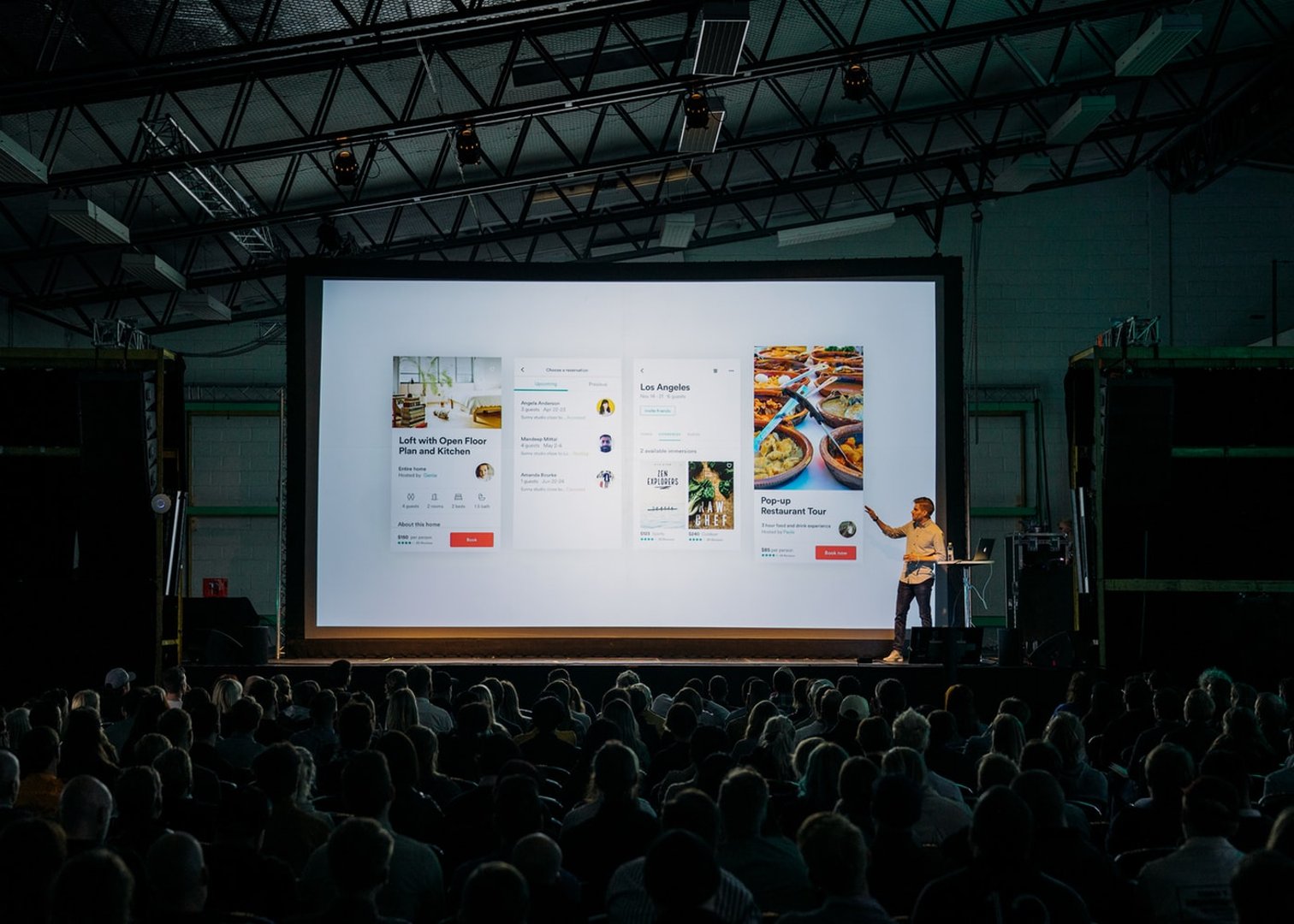 5. Sponsor/exhibitor engagement
Whether your event features a tiered structure of privileges and benefits to sponsors and exhibitors, or they all make the same investment for equal access to your audience, it's not cheap. This special segment of your event marketing audience is also not shy to remind you of that fact. Love your sponsors and give them the value they want with tools like:
Virtual booths and digital real estate

Channels for sharing sponsor/exhibitor feedback
Practically speaking, event engagement tracking is in its infancy but it will only grow in the coming years. Benchmarks for success and best practices being built now are what will determine for the entire events industry how to approach engagement going forward.
As you and your teams think about measuring success in the future, consider overall ROI for your event. Invest time in building out qualitative analysis and contextualizing your quantitative data. Most of all: listen to attendees.
For more insights on measuring event ROI and engagement, check out Neil Patel's article here.
About the author:
Equal parts voracious reader and passionate writer, Maggie is an expert in communication principles and practices that help drive positive impact for business. As Marketing Manager for Pathable, Inc., she's customer-obsessed, results-oriented, and dedicated to celebrating the value of highly customizable event app and web solutions for event planners across industries around the globe.
Related Articles