9 essential marketing metrics you need to track in 2020
Published 2020-02-18, updated 2023-06-26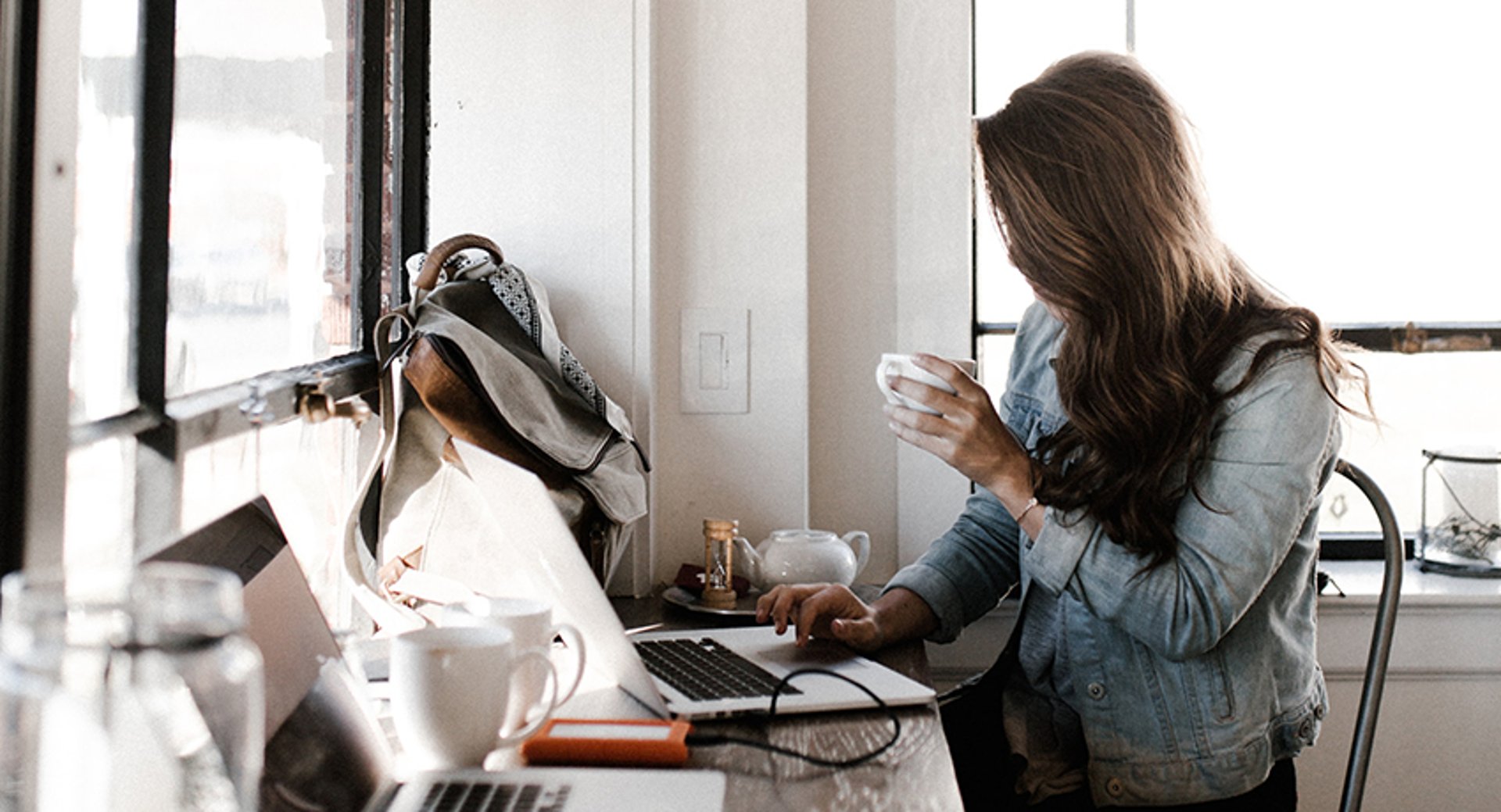 Summary - What are the most important marketing metrics you can track? There are nine we'd class as important to monitor.
---
Tracking your digital marketing campaigns is more important than ever before. Without data to back up your campaigns, you miss out on essential insights to maximize your efforts.
So, what's the key data you should track throughout 2020? Let's take a look.
What are marketing metrics?
Well, they're measurable values that show off how effective digital campaigns are. And that's across a range of marketing projects. They can include:
The list does go on, but the importance of each one depends on what a business is targeting across each campaign.
For example, email marketing campaigns remain popular—and are enjoying something of a resurgence in recent years.
For a while, they seemed to be falling out of favor, but businesses realized they could target existing customers and/or prospects with cheap and effective email strategies.
And as a marketing team, you'll want to know just how many of your emails were opened during a campaign.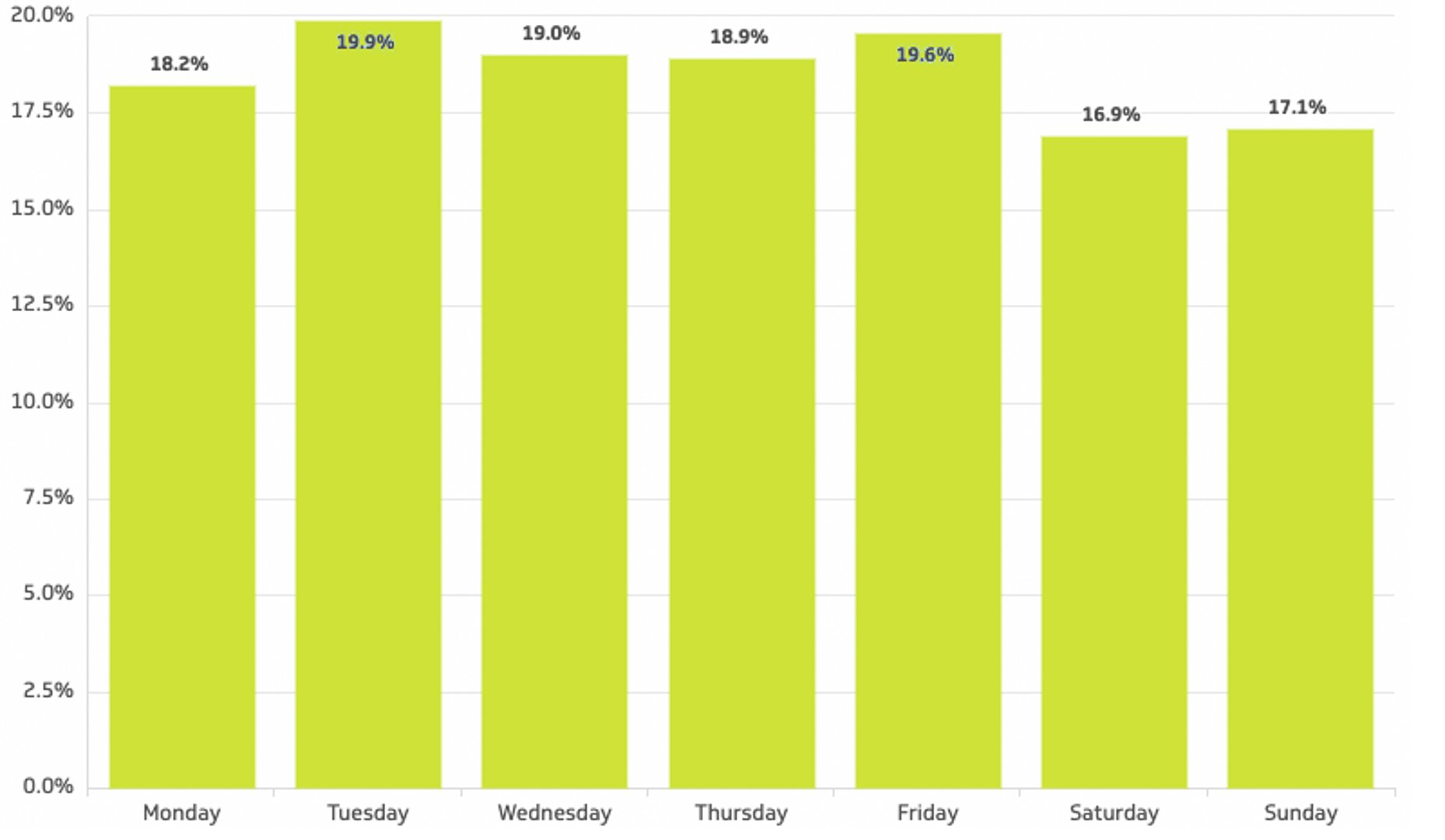 That's where metrics come in to guide you along the right path toward conversions.
Has much changed in the last few years?
Although digital marketing is ever-evolving, the end goal is the same—to generate leads and create more conversions.
What we do see, however, are ways for marketers to use metrics and new technology to improve their campaigns.
Trends, tactics, and technology alter to make marketers more effective. Becoming increasingly granular and targeted is standard so that budgets are more efficient.
From its State of Inbound report in 2018, Hubspot reported common priorities for marketers.
Cut forward to 2020, and Hubspot's marketing statistics show what's driving inbound marketing.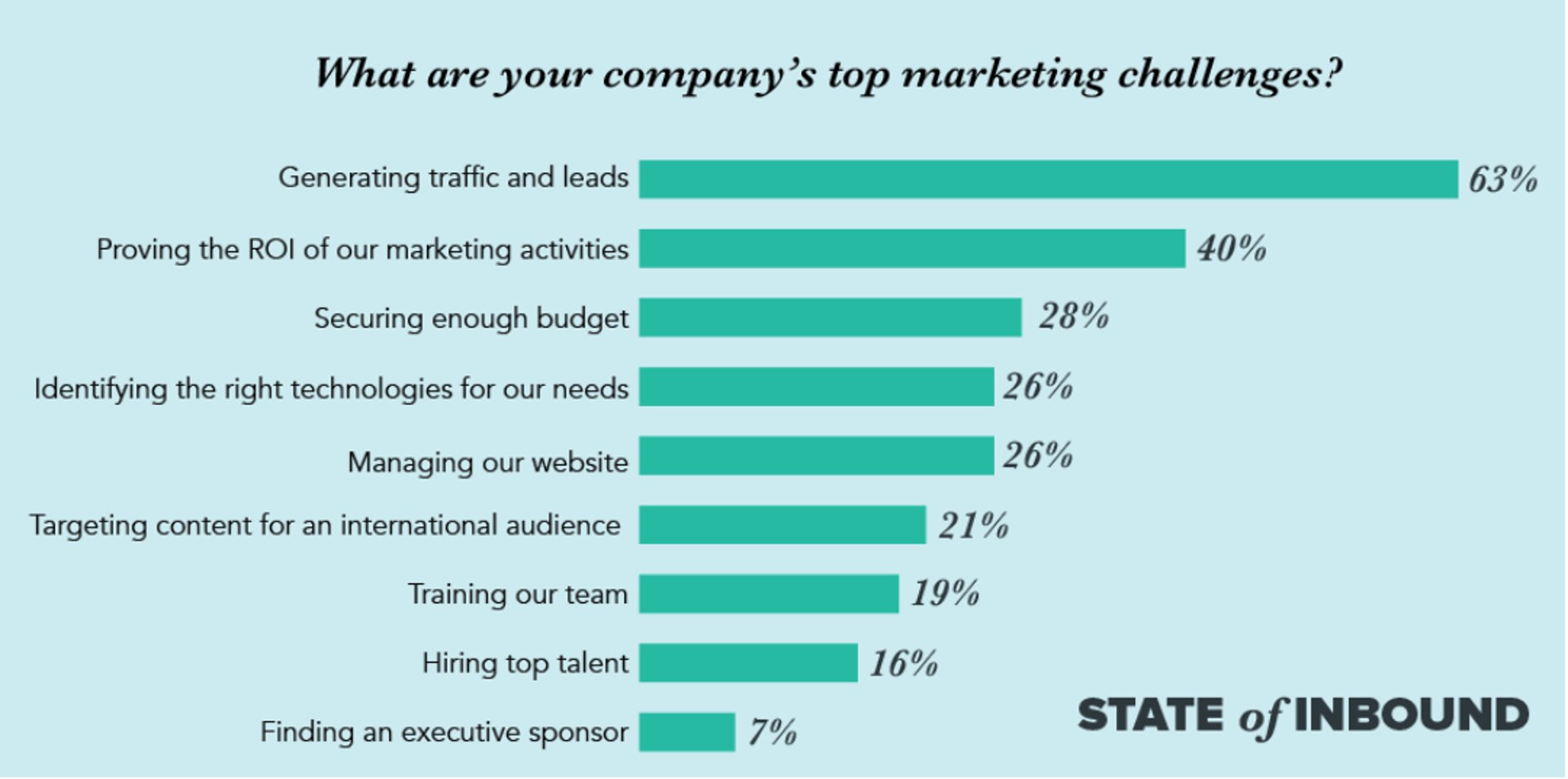 And generating traffic and leads remains #1. For understandable reasons—it will always be the central goal of any of your campaigns.
So, let's have a look at what you should be keeping an eye on over the next 11 months.
The 9 essential metrics to track
What are the most important marketing metrics you can track? There are nine we'd class as important to monitor. And these are:
3. Funnel conversion rates
6. Marketing spend per customer
7. Return on marketing investment
8. Lifetime value of a customer
Ultimately, it's all about traffic, reach, and conversions. And to achieve all three, you need a wealth of engaging content campaigns.
Many businesses look to track a marketing campaign's success off the leads they get.
Success is often down to a low number of leads but with a large number of conversions. One approach is to qualify prospects before they reach the final stage of the sales or marketing funnel.
A screening process is useful there—or just a highly targeted set of campaigns that bring in relevant prospects.
But the more metrics you track, the better your understanding of your campaigns you'll have.
So, here's a look at the metrics you can focus on to make traffic count.
1. Marketing qualified leads
An MQL is a prospect who's shown some interest in your brand. It helps to work out the quality of a lead a sales team will deal with.
The metric is particularly important as it helps marketing and sales work in tandem—the former generates a relevant lead, and the latter helps to finalize the conversion.
MQLs work with your sales department to work out the effectiveness of sales accepted leads (SAL).
2. Sales accepted leads
SAL identifies prospects through the sales process. So that means it's mid-funnel after qualification from marketing.
3. Feed subscribers
These are potential customers who have shown interest in receiving content from you.
So, it's very important if you have a blog. You can then adjust your campaign as you see fit, as well as ensure your SEO metadata is researched and written to bring in relevant traffic.
4. Brand awareness
Knowing when and where your business receives a mention based on your marketing efforts is essential.
This can be quite complex as there are many areas, channels, and platforms to monitor to find mentions of your brand or work.
You can use the likes of Google Alerts to track this, it's sometimes reflected in your web traffic from referral sessions.
Social media is another source to track—using software to track mentions can help to simplify the process.
SEO is also important, such as the backlinks that are driving content to your website.
Ultimately, many services also provide tools to help you monitor impressions, such as Facebook, Google AdWords, and independent services like Sprout Social.
5. Customer engagement
This can provide details into what customers (and potential customers) are looking at when they arrive at your site. Key metrics are:
Activity time.
The number of visits (and frequency).
Core user actions.
Understanding this can help you to optimize campaigns as and when you need to. Such as with website copy, which you can alter to promote more conversions.
6. Marketing spend per customer
Often called customer acquisition cost (CAC), this is where you evaluate how much it's costing your team to bring in a single customer.
If this is costing a lot of money, then that's not efficient marketing.
You can calculate your CAC easily enough:
Divide all the costs spent on acquiring customers by the number of customers you did acquire during the period of spending.
For example, $1,000 on marketing each year leading to 100 customers equals a CAC of $10.
If that customer is then spending $100, that's a good way to gain a profit.
7. Return on marketing investment
Measuring your revenue from marketing campaigns helps you to understand its worth alongside the overall cost.
It's a complex issue to get right, given the various campaigns you can be running simultaneously. You can refer to Return on Marketing Investment (ROI) for detailed insights.

8. Lifetime value of customers
Customer lifetime value (CLV) takes a look at the sales from a specific customer.
So, if there's a particularly loyal individual who regularly shops with you, there's a chance to see the income they provide to your business.
This can help determine who's a valuable customer.
That can lead to opportunities such as tailoring sales packages for them to promote products, further enhancing your long-term sales relationship, or adopting new sales targets.
9. Customer retention
A system that tabulates the number of customers visiting you, with the aim of keeping them coming back for more.
With widespread competition in the modern business world, establishing a lasting customer retention rate is more difficult than ever.
Understanding their purchasing habits is key to this, so delve into your data to see:
How and when customers stop doing business with you (customer churn).
Revenue churn rates, for when you lose money from customers.
Customer revenue growth rates.
Repeat purchasing ratios.
Product return rates.
The time between purchases.
There are other metrics, but those are some of the essential ones. But even if you only have the resources to track a few of them, it can keep your campaigns on track.
Metrics—a conclusion
They're all important, and a decisive marketing campaign is lost without them—your business needs marketing metrics.
They help steer your campaigns toward success, rectify failures, and provide ROI.
What you target is dependent on your business goals. But analyzing the right metrics to follow can prove highly lucrative.
Don't miss out—speak to your marketing team, or refer to an industry expert for guidance.
About the author
Anneka Burrett is head of the digital experience at BrightHR, a leading HR software company. Burrett is responsible for generating leads through paid and earned digital channels, as well as through strategic digital marketing campaigns.
Related Articles