Custom dashboards using Salesforce and Trello
Salesforce and Trello Integration
Loved by more than 10,000 companies of all shapes and sizes
Integrate Salesforce and Trello data on a dashboard
Do you use Salesforce and Trello in your tech stack? Create dashboards using both services to start providing your business with a single view of your company data.
Integrate Salesforce and Trello using Klipfolio to create custom dashboards.
Salesforce and Trello connectors
Plug into your Salesforce and Trello using our data connectors. Once you configure data retrieval from either app, it'll automatically update your dashboards.
Your Salesforce and Trello data together where everyone can see it
Use your Salesforce and Trello data to create a unified view of your company, and make sure the entire team has access to that. What better way to create a data-driven culture than displaying TV dashboards around your office?
Custom visualizations with Salesforce and Trello data
Use the Klip Editor to design and build custom visualizations using your Salesforce and Trello data.
Build a custom dashboard for Salesforce or Trello
You can work with Salesforce or Trello separately in Klipfolio. The flexibility of the integration allows you to develop rich dashboards for either service. Here's what you need to know.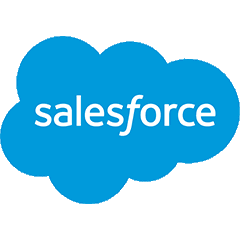 Creating Salesforce Dashboards
Salesforce is your business' command centre in the form of a customer relationship platform (CRM). Salesforce works together to manage your sales, marketing, customer service, and more in one central location.
You have many options on how to connect your Salesforce data in Klipfolio:
You can build a custom Salesforce dashboard using Salesforce Reports or by working with the Salesforce API through SOQL. There are two ways to work with SOQL in Klipfolio: Simple, use drop-down menus and filters to build queries without any SOQL experience and Advanced, to build queries from scratch.
To get started right away with some pre-built content, check out the Klip Gallery for individual Klips you can use to get started quickly.
Regardless of the option you choose, before you can start building Klips and dashboards, you need to:
Ensure you have Salesforce Enterprise or higher. More information here.
Connect to Salesforce data in Klipfolio.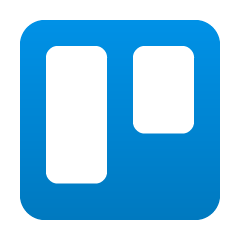 Creating Trello Dashboards
Trello's boards, lists, and cards enable you to organize and prioritize your projects in a fun, flexible and rewarding way.