Customer Retention Dashboard
Build a retention dashboard to track key customer success metrics like retention, churn, cancellations, contractions, and expansions.
Track all your Customer Retention KPIs in one place
Sign up for free and start making decisions for your business with confidence.
or
Sign up with your email
Free forever ● No credit card required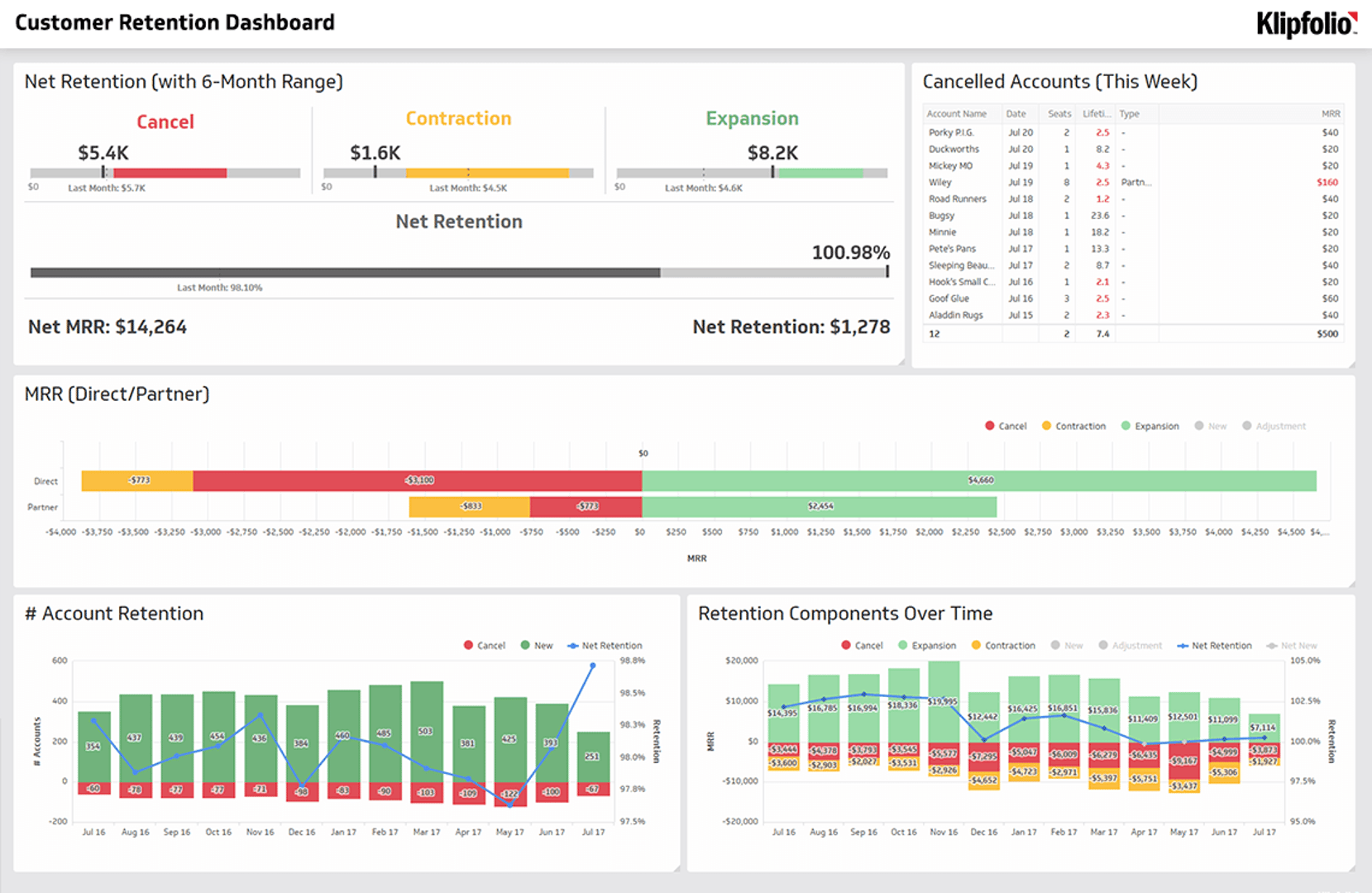 What is a Customer Retention dashboard?
This dashboard shows you in real-time how your business is acquiring, retaining and (hopefully not) losing accounts. Monitoring this dashboard keeps you up to date with the health of your accounts, as well as well equips you with the information to make data-driven decisions before challenges turn into problems.
In order for a SaaS business to be successful, their customers must be successful first. Acquiring and retaining customers is the most important part of any SaaS business because they rely on monthly recurring revenue (MRR) to grow.
Acquiring new customers can be expensive for SaaS companies, which is why customer retention is so critical. Taking the time to onboard and train new customers can help minimize churn and save time and money for the business.
How to track net retention
Customer retention is tracked by looking at the ratio of Expansion (positive growth from the existing customer base) : Churn (where the whole account is cancelled) & Reduction (where the account downgrades their plan with less MRR).
By calculating net retention on a monthly basis, you're able to understand how successful your customers are with your product. The goal of any business should be to maintain a net retention of 100% or more. This means that you are bringing in more than you are losing each month, which indicates a monthly growth in your business. Also consider tracking Gross Retention to measure revenue stability.

How we track customer retention
Here's a quick video from our Customer Loyalty Guru, Trish Mermuys about what dashboards she uses to track key customer retention metrics.
Net Retention Dashboard Example
Understanding customer retention is critical to all SaaS businesses and visibility into this metric is just as important. Here is a Net Retention Dashboard example that gives a team constant visibility into performance.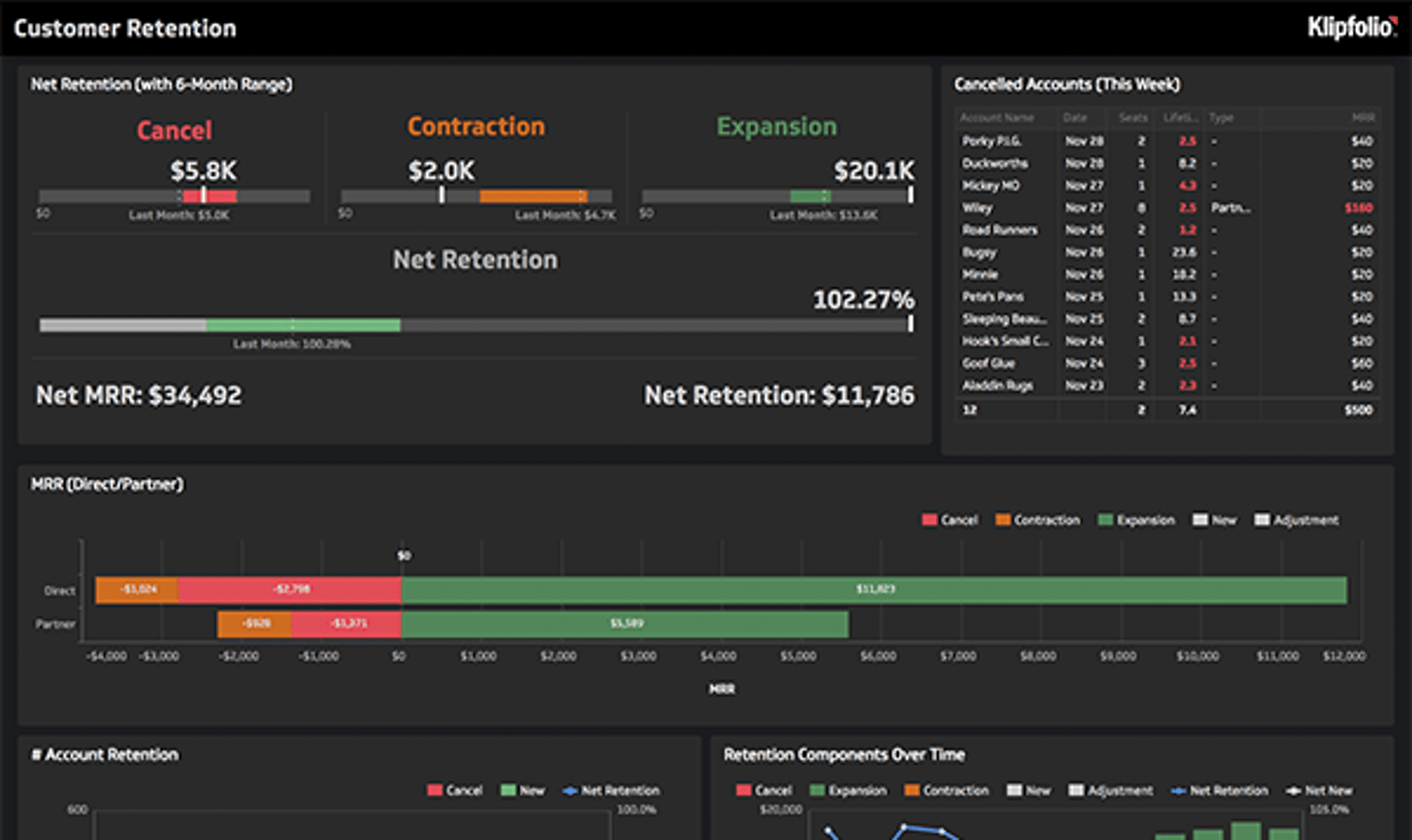 Customer Retention Metrics
How to show the importance of retention to your team
Customer retention is one of the most important metrics for a SaaS company to track which is why getting your team to rally around this metric is so valuable. We often focus attention on number of new accounts and forget about the accounts we already have.
By building a retention dashboard, you can easily share this data with your team and highlight the importance of retention and key strategies like onboarding and training new customers to help reduce the risk of churn.
Related Dashboard Examples
Start tracking your metrics
Level up your analytics with a free forever PowerMetrics account