Monthly Sales Dashboard
Use a monthly sales dashboard to report on key sales metrics and KPIs.
Track all your Monthly Sales KPIs in one place
Sign up for free and start making decisions for your business with confidence.
or
Sign up with your email
Free forever ● No credit card required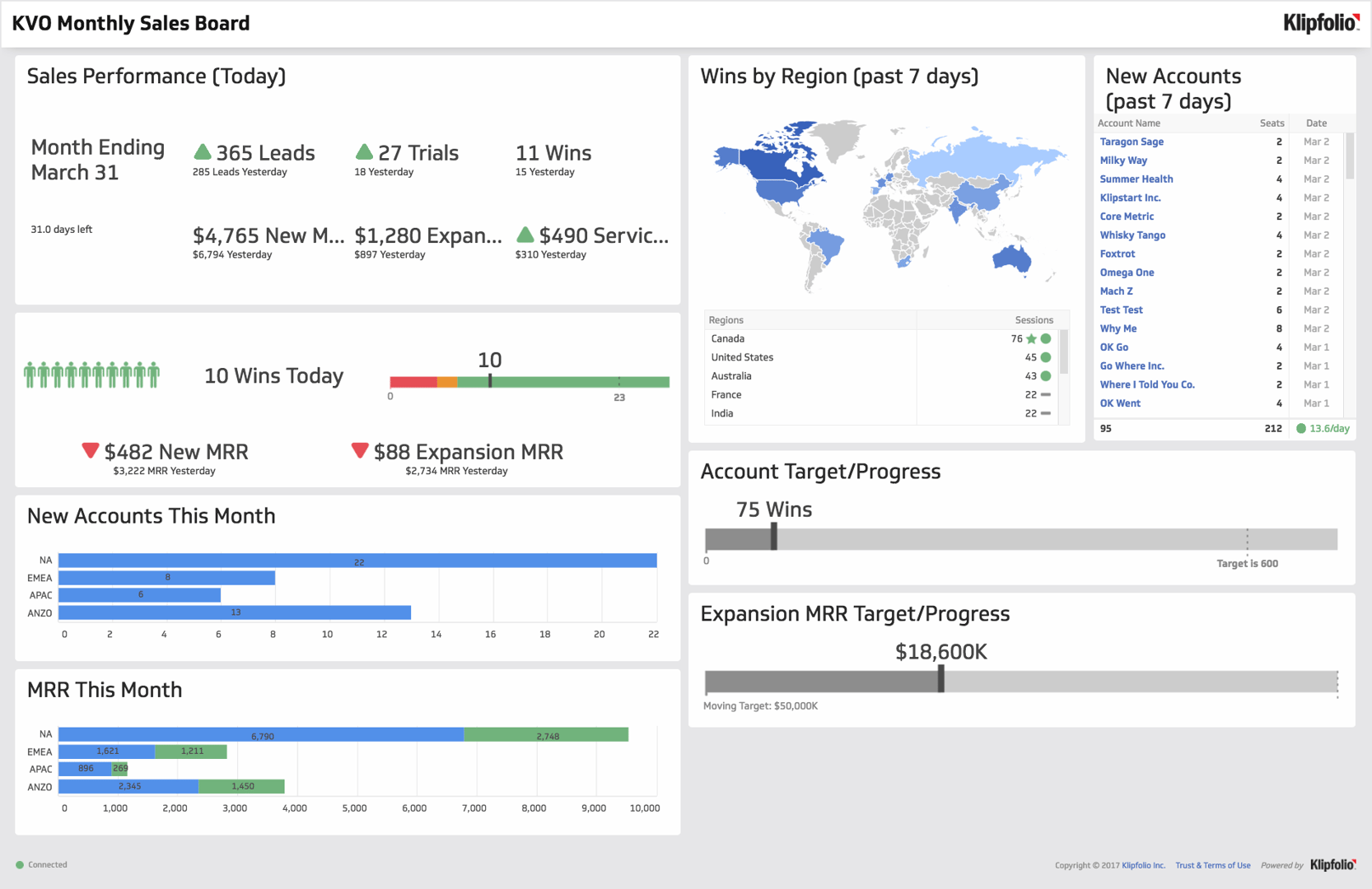 What is a Monthly Sales Dashboard?
A monthly sales dashboard makes monitoring progress easy and accessible to your entire team. When your sales team has access to the business targets and current performance, it creates transparency and alignment within the department. The team no longer has to rely on weekly status reports from an Excel sheet that has to be updated continuously.
This dashboard is a dashboard report that is used by teams to monitor their progress towards sales targets throughout the month. This type of sales dashboard is used to highlight KPIs that are tracked and reported on monthly, including metrics like sales today, new accounts this month, and MRR this month.
Dashboards turn raw data into simple visualizations that make it easier for teams to understand their progress and any areas they may be falling short. A sales dashboard is beneficial for teams who:
Want to track sales performance in real-time
Have business goals and targets to report on
Want to make data-driven decisions
Want to avoid excel sheets for reporting sales metrics and KPIs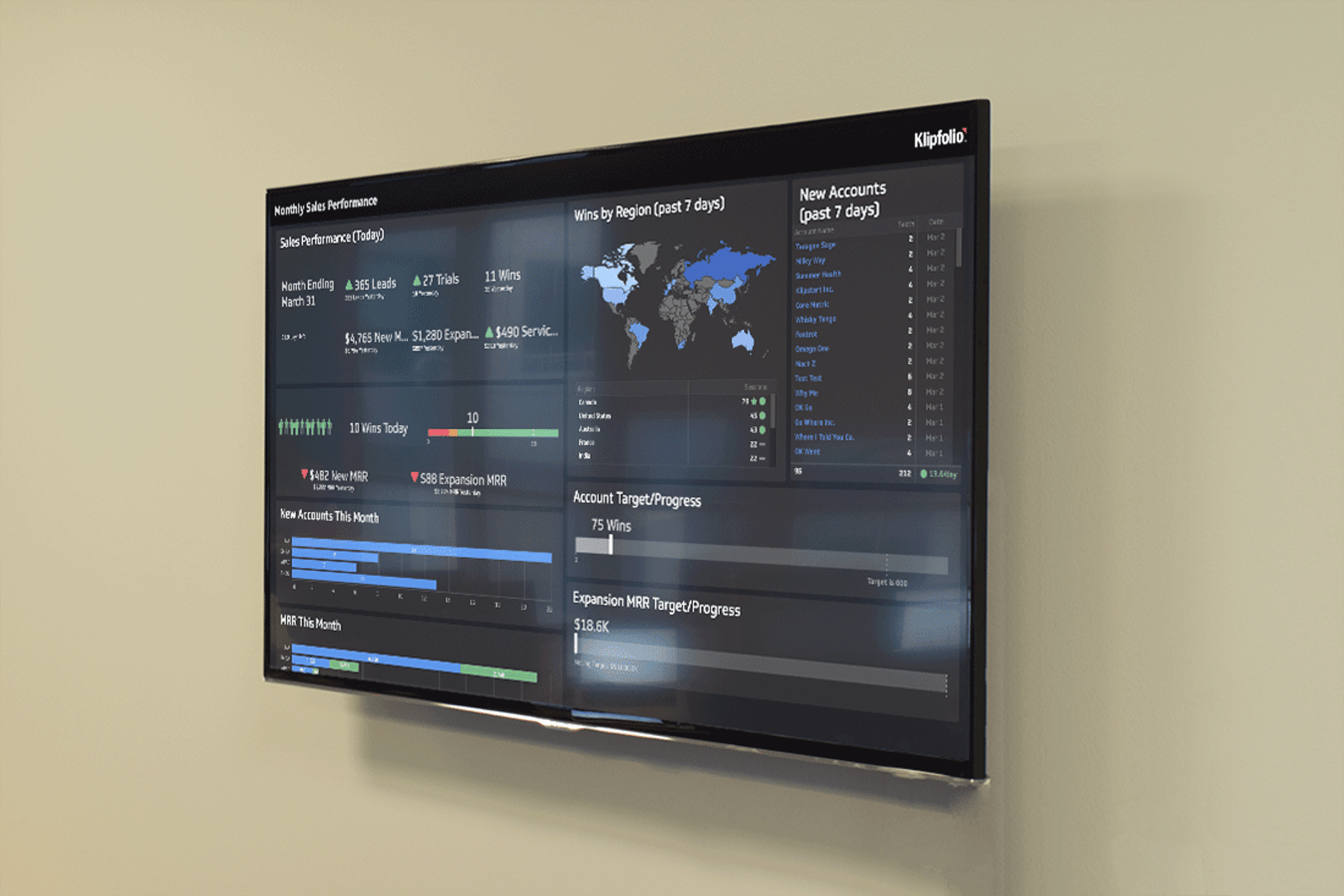 How to build a monthly sales dashboard?
You can create a monthly sales dashboard using data from your CRM and charting those metrics with your business targets. Use these steps to build your own sales dashboard:
Create a report in your CRM that tracks the sales KPIs you report on each month.
Create an Excel spreadsheet to track your monthly sales targets for each KPI you want to monitor.
Use your CRM report and Excel spreadsheet to build data visualizations that compare your monthly performance against your sales targets.
Make your data accessible to your entire team by displaying your dashboard on a tv monitor in your department.
Examples of sales metrics to add to your dashboard
Since building a sales dashboard is tied so closely to your CRM, we thought it would be helpful to show a few examples of what you can build. Check out these examples:
What to include in a sales report dashboard?
A useful sales report requires choosing the right sales metrics. Consider including these metrics in your next sales report dashboard:
Sales by region
Sales by day
New accounts
New MRR
Expansion MRR
Retention
Related Dashboard Examples
Start tracking your metrics
Level up your analytics with a free forever PowerMetrics account