Social Media Performance Dashboard
Measure your social media marketing metrics and KPIs to get a clear view of your performance.
Track all your Social Media Performance KPIs in one place
Sign up for free and start making decisions for your business with confidence.
or
Sign up with your email
Free forever ● No credit card required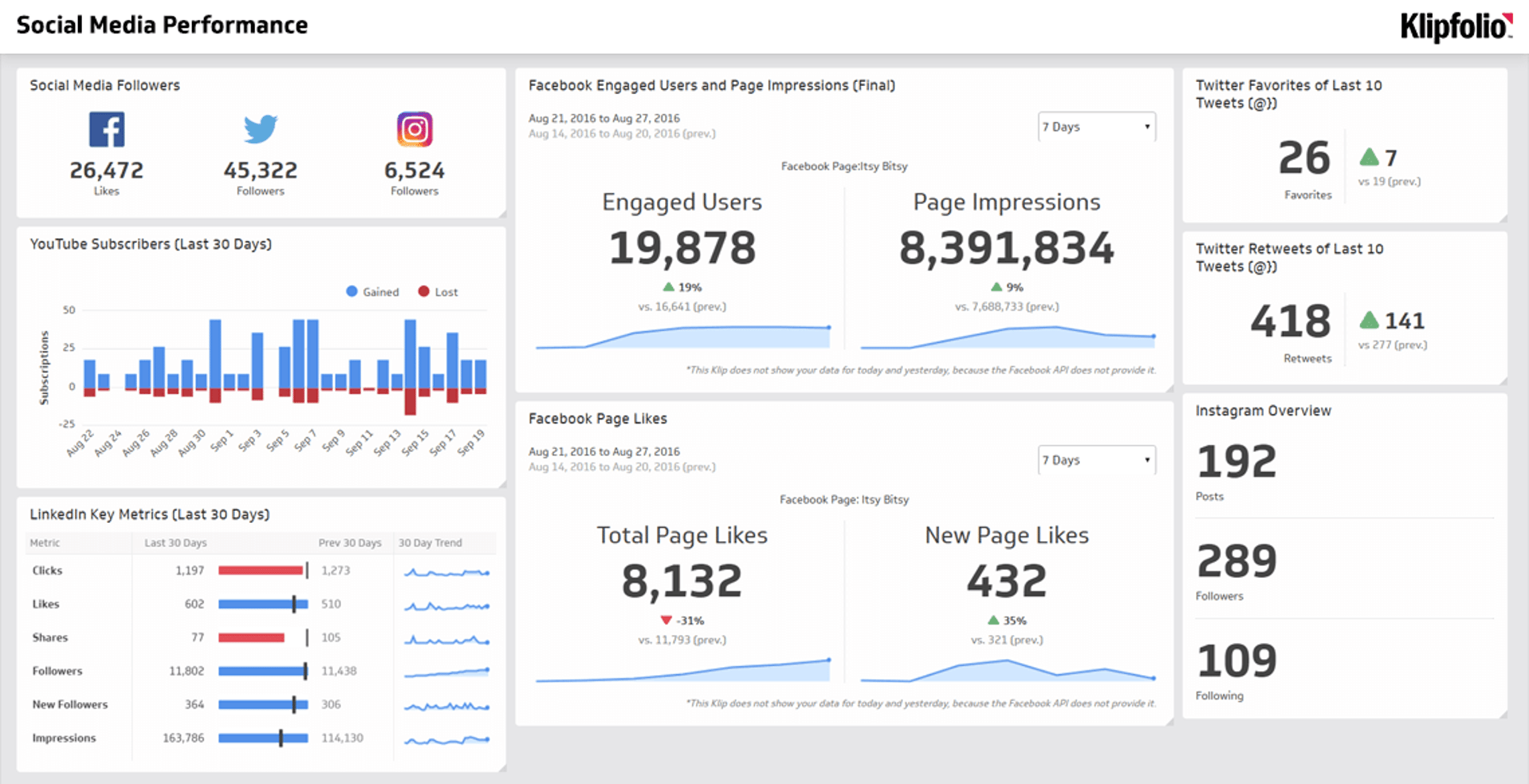 What is a Social Media Performance dashboard?
A social media performance dashboard is a visual way to represent the performance of your social media marketing campaigns. A social media performance dashboard will display the key social metrics and KPIs that drive your marketing strategy and answer the question: "How are our social media campaigns performing?" When you put your key metrics and KPIs from your social channels into a dashboard, you can monitor your progress and adjust your marketing tactics in real-time.
How do you report on social media performance?
Use a social media performance dashboard to focus on key performance metrics. Your social media dashboard should focus on the metrics from your social platforms that track your engagement and opportunities.
How is social media performance measured?
You can measure your social media performance with a number of metrics. Key metrics include:
Engagement: Likes, Clicks, Comments
Impressions and Reach
Opens and Clicks
Ad Spend and Return on Investment (ROMI)
Related Dashboard Examples
Start tracking your metrics
Level up your analytics with a free forever PowerMetrics account