How Marketing Teams Should Track the ROI of SEO
Published 2020-03-02, updated 2023-06-26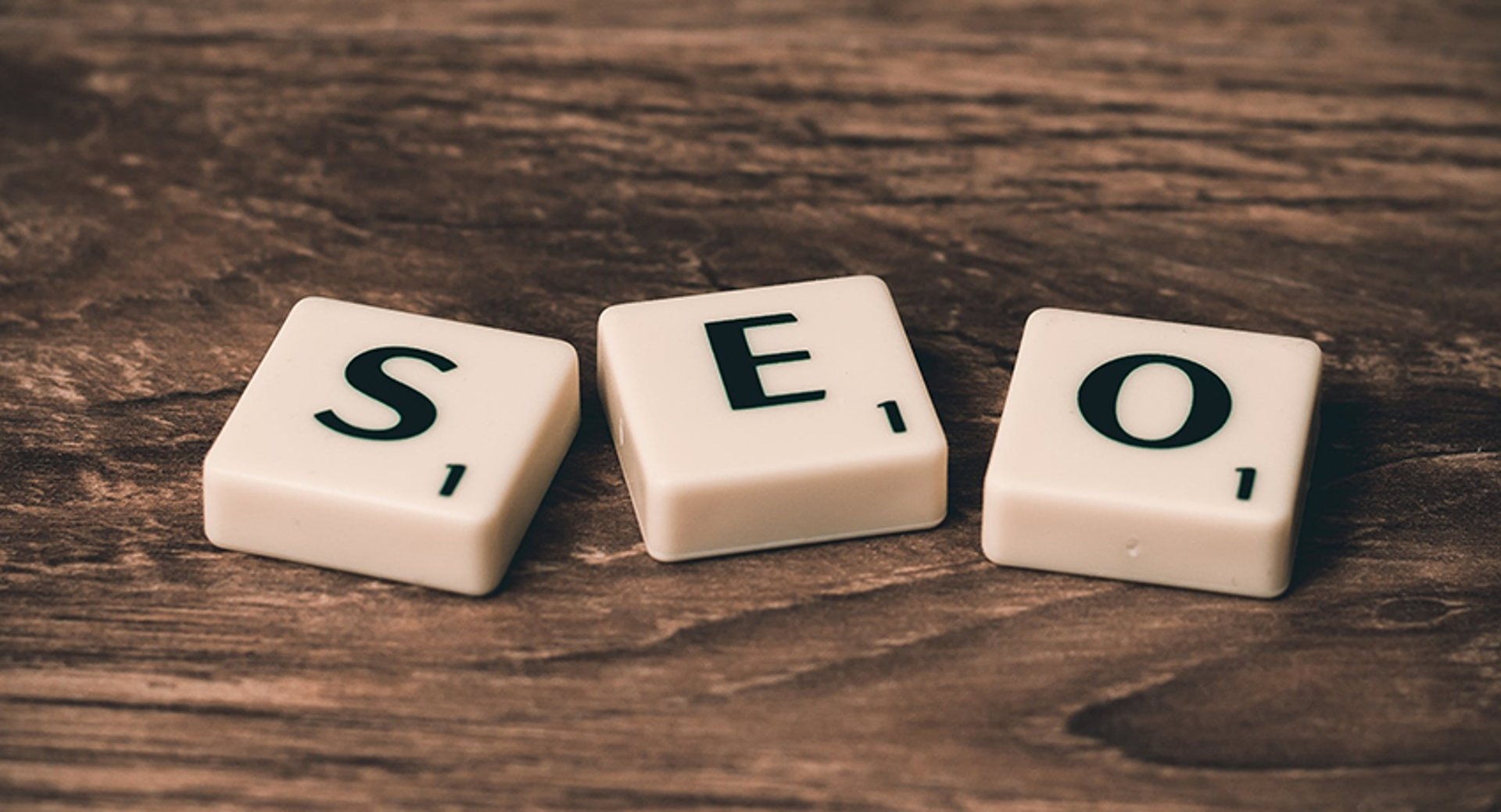 Summary - Learn the most effective ways of tracking the Return on Investment (ROI) of SEO so that you can see which strategies are working best for your business.
---
Google receives more than 40,000 searches per second. If you do not have a sound SEO strategy in place, you're losing out on some serious revenue. Decibite doubled (+127%) their annualized revenue in 6 months, in large part due to SEO.
However, it's not always easy to measure how much money you make through your SEO efforts.
How do you show concrete results on search engine rankings that keep changing every day?
Reporting unclear metrics on your SEO strategy is a waste of time. It doesn't allow you to check whether your current SEO strategy is working.
Your marketing team should be able to pinpoint the exact SEO strategies through website analyses that are bringing your company the most revenue so that you can scale your efforts in the right direction.
In this article, we are going to talk about the most effective ways of tracking the Return on Investment (ROI) of SEO so that you can see which strategies are working best for your business.
Use Google Analytics
What's the most logical way to check if your SEO campaign is working?
Perform a Google search, right? Umm… wrong.
Performing a Google search for your target keyword on your laptop or other devices cannot provide you accurate results to show you how your SEO campaign is performing.
This is because Google personalizes results based on your device's search history and your geographical location.
Also, search rankings don't mean much if the traffic you earn is not bringing you revenue.
Google Analytics solves this problem for you. It allows you to view search engine rankings that are not skewed by factors such as browser history or location. Also, along with measuring your website traffic from search engines, Google Analytics allows you to measure your website conversions.
Let us now look at some methods by which you can accurately measure your ROI of SEO, both with and without Google Analytics.
How to Track the ROI of SEO
1. View Traffic Over a Period
Google Analytics helps you analyze your website traffic over a period.
This helps you study trends in your traffic and help you figure out what activities you were involved in when the traffic spiked/ dropped.
For instance, did you recently decide to start a new blog and publish a blog post? Or did you optimize a particular web page for SEO?
A couple of tools I like to use to analyze these trends and industry news (besides Google Analytics) are Twitter and BuzzSumo: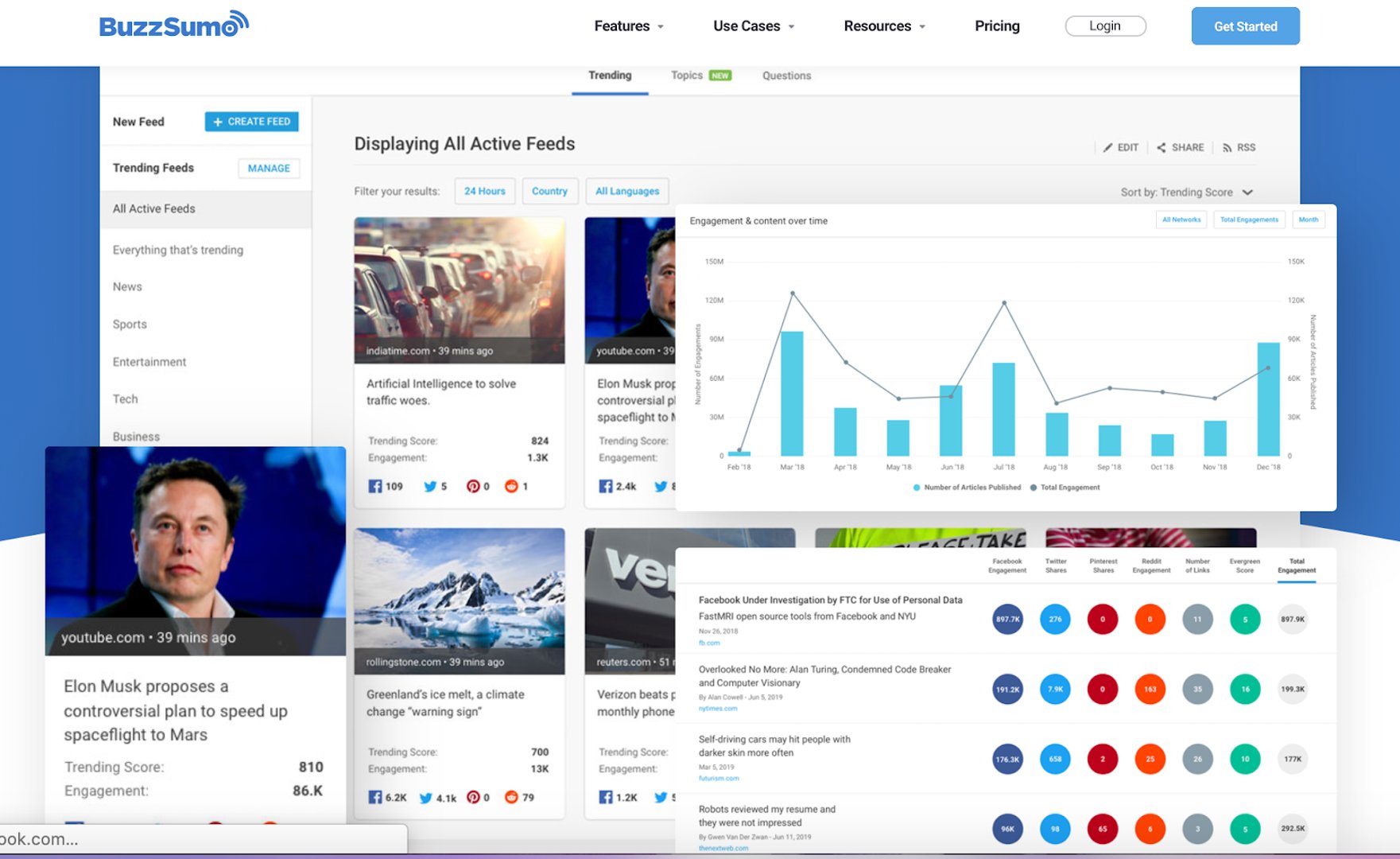 Studying these trends will show you whether some topics you are targeting to rank for are seasonal and gain your website search traffic only a couple of times each year. It will also show you what SEO strategies are working for you so that you can focus your efforts on them.
2. Differentiate Traffic Sources
Another effective way to track the ROI of SEO is to differentiate your traffic sources. This means that you can see where your traffic is coming from.
Google Analytics gives you the option to view your traffic sources, but you might have to get a little creative with it.
For example, take a look at the Voyagers landing page: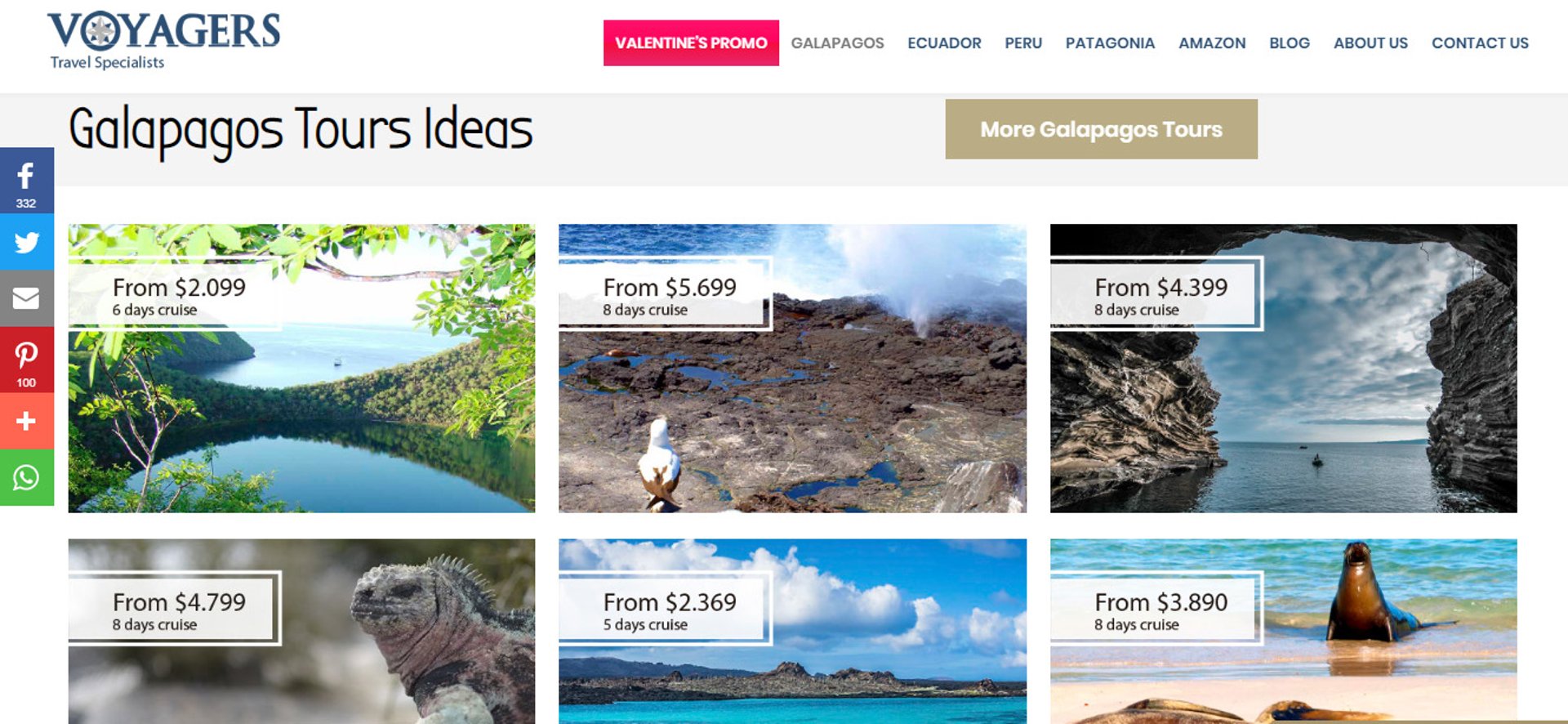 The homepage itself links to a ton of different pages, all targeting specific keywords. You can track each page that you link to using Google Analytics so that you know which ones are converting well.
Let's say you're using a project management company like Monday.com, you could set up various landing pages for each keyword you target: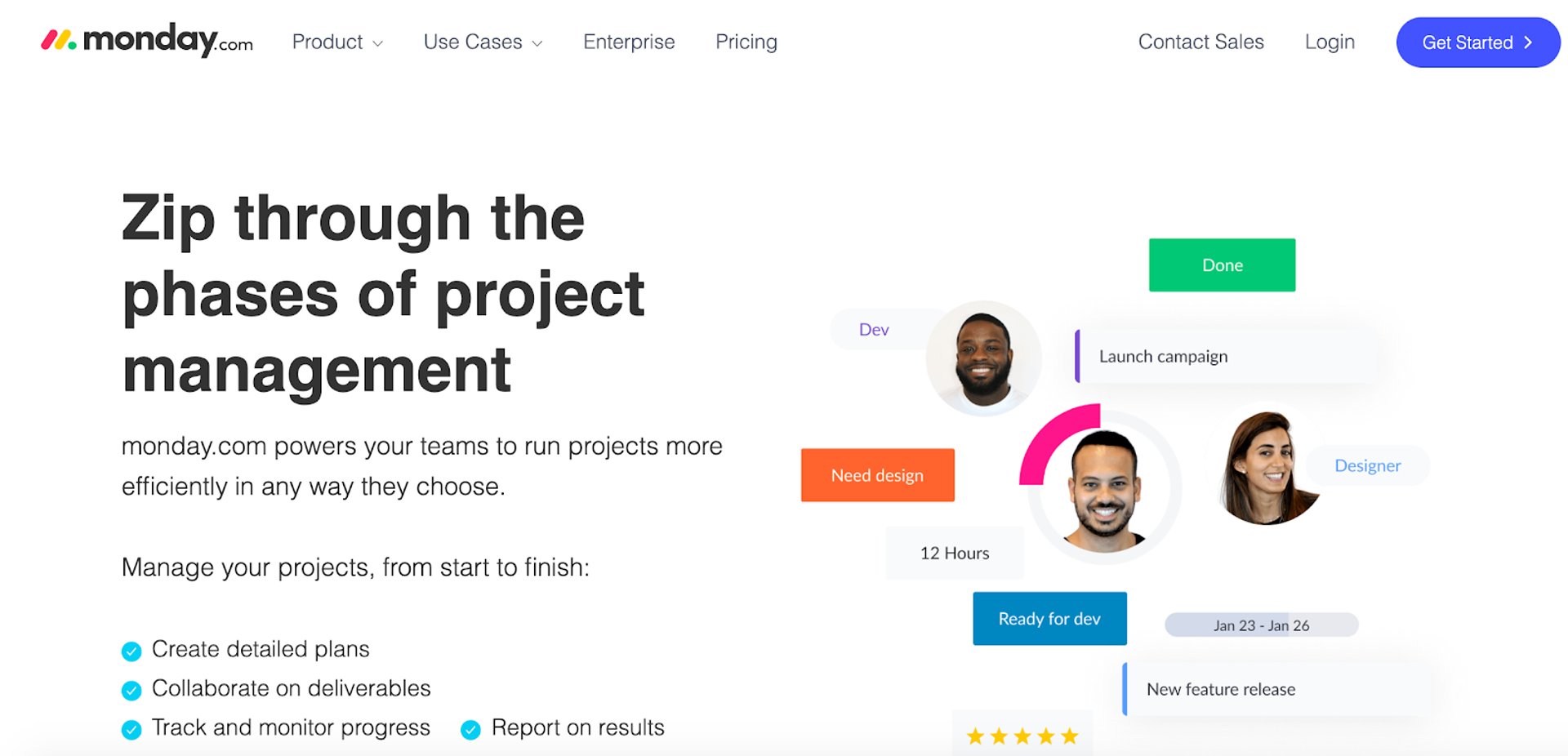 Above, you'll notice that they're targeting the keyword 'project management'. Below is another example targeting the keyword 'project planning', the sky really is the limit: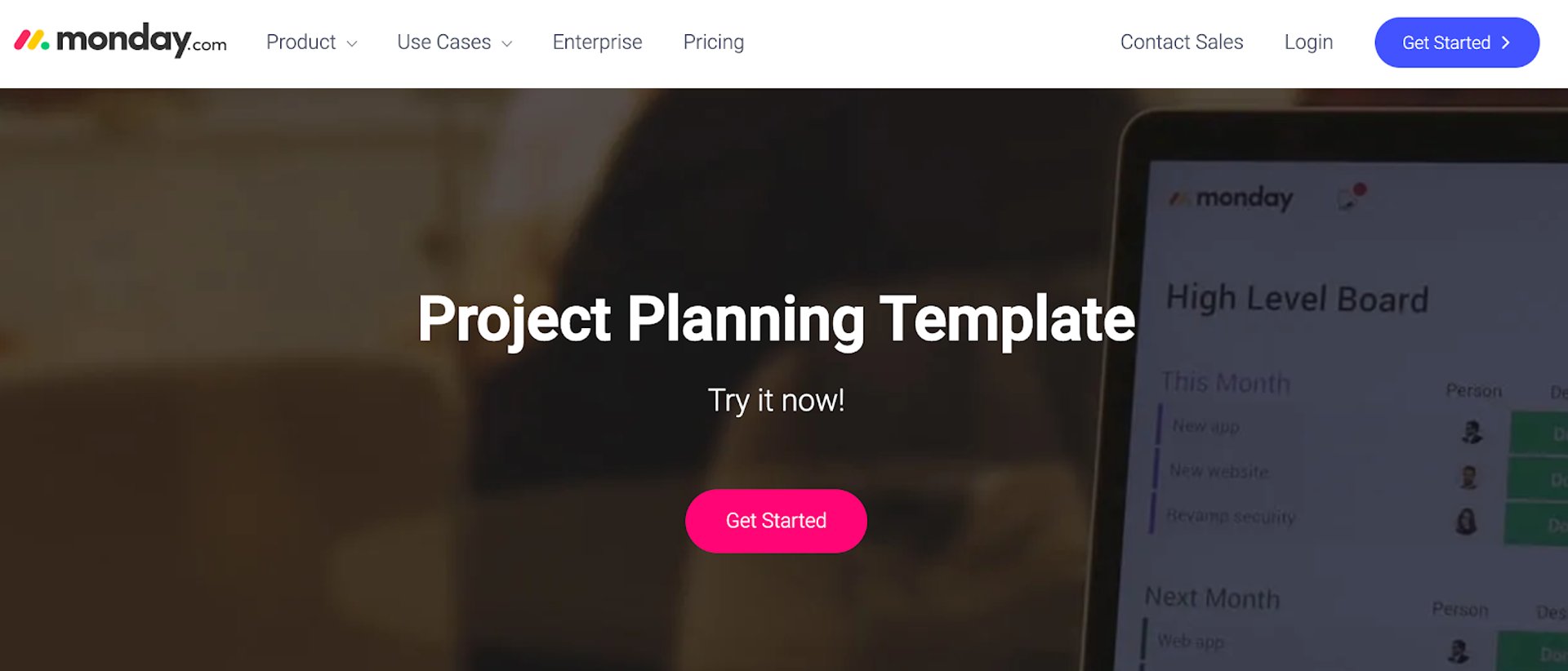 Also, say you have a PPC (Pay-Per-Click) campaign going on. Since Google Analytics will only show you that your traffic is coming from Google.com, you need to think of another way to track your PPC campaign:
Create different pages specific to each campaign as shown above so that you know how your traffic is reaching your website. If you aren't sure how to accomplish this, check out my in-depth guide on the best landing page tools that don't require an expensive designer or developer. Don't forget that studying your traffic to a single page will give you a clear picture of conversion rates from organic search.
3. Track First Touch Interactions
A first-touch interaction or a first-touch attribution shows you the first marketing channel a user interacted with or clicked before converting on your website.
Tracking first-touch interactions using Google Analytics will help you understand how users interact with different channels before arriving on your website. It can help you analyze customer behavior and streamline your SEO efforts.
You'll definitely want to be tracking these interactions in a streamlined platform so you can analyze how they lead to conversions and play into the larger picture of your funnel later on.
Another great example is how Spruce integrates Facebook messenger directly on their site (on the bottom right corner). This helps them in tracking SEO ROI via first-touch interactions.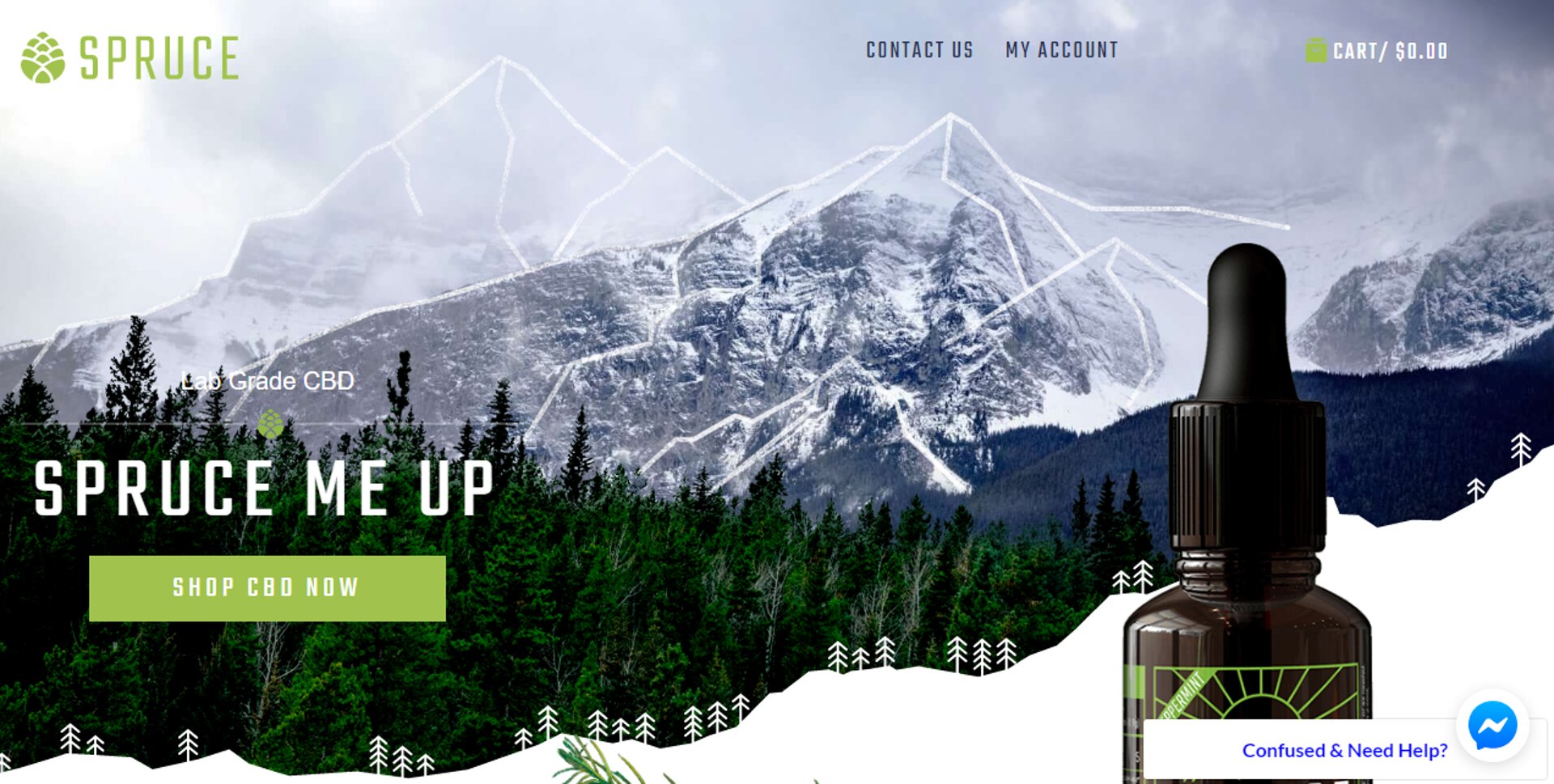 First-touch interactions may not be the exact moment a customer purchases on your website, but it shows you how your customers heard about your site in the first place. This is called creating brand awareness and is vital in determining further actions of your customers that finally lead them to convert.
4. Outsource SEO Tracking
If you find SEO tracking overwhelming or if you don't have enough time for it, you can outsource this task to a company that will handle all of your ROI trackings to ensure you are profitable.
You can easily find such companies through websites like Sortlist that guide you to the right SEO agencies depending on your criteria.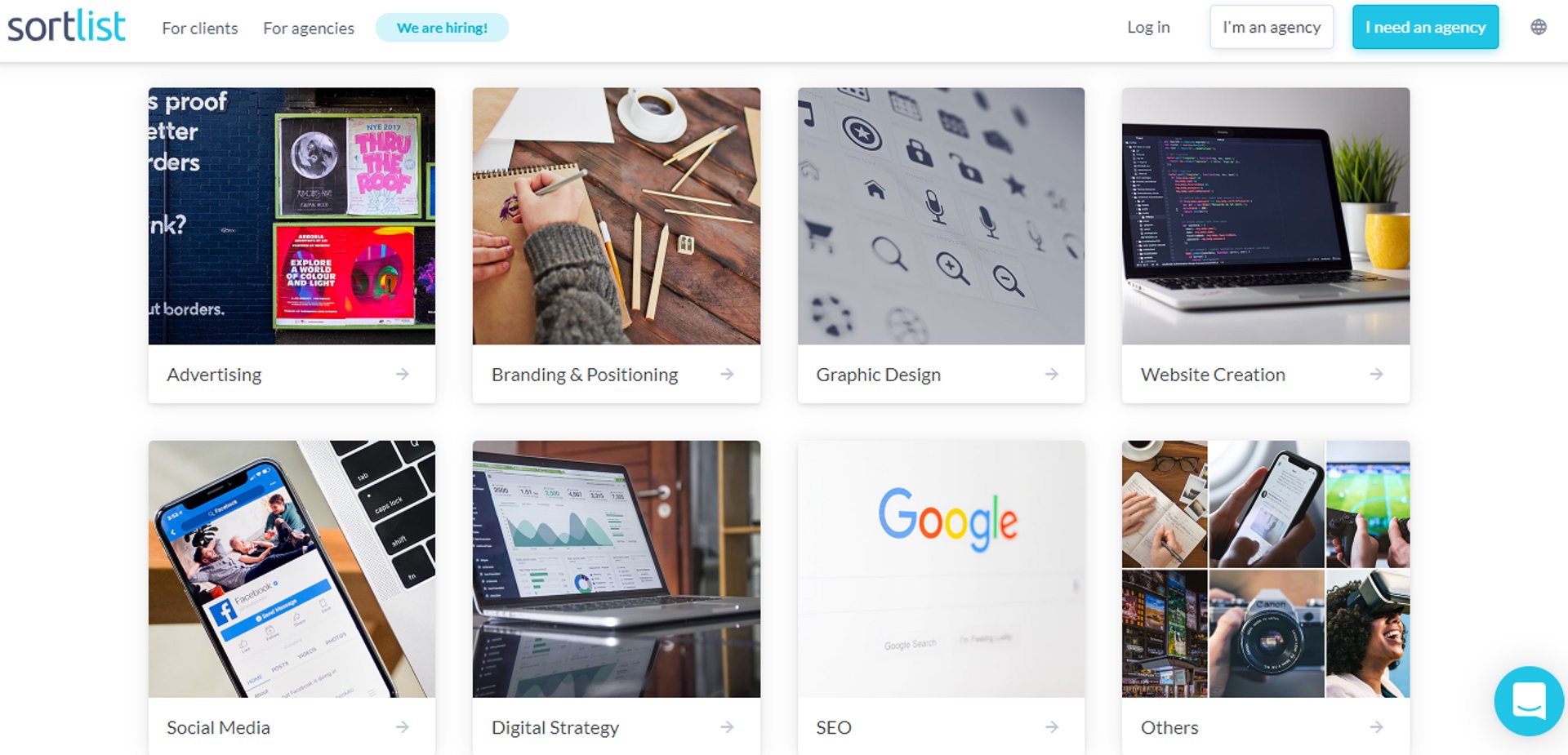 Sortlist has a database of a range of agencies that specialize in fields like advertising or SEO, so you can make sure your SEO tracking is in the right hands. You can even find agencies who are niche-focused, such as in ecommerce SEO and other fields. After all, nobody wants a generalist, right?
Google Analytics makes SEO tracking and reporting easy for you so that you can quickly receive relevant information from the SEO agency, along with advice on how to make your campaigns better.
5. Use Invoices For Tracking
According to FreshBooks, an invoice ID is - "…a unique number that's assigned to each invoice a business generates."
Another innovative way you can track your SEO is by listing where the leads came from directly on your invoice ID.
You can do this by placing a unique code on each invoice when it is generated during a purchase. This code will help you determine how many of your customers converted due to your SEO strategy.
Once you've set up the unique QR codes on every invoice for accurate attribution, simply tally the total revenue generated by this specific segment and compare metrics within your database.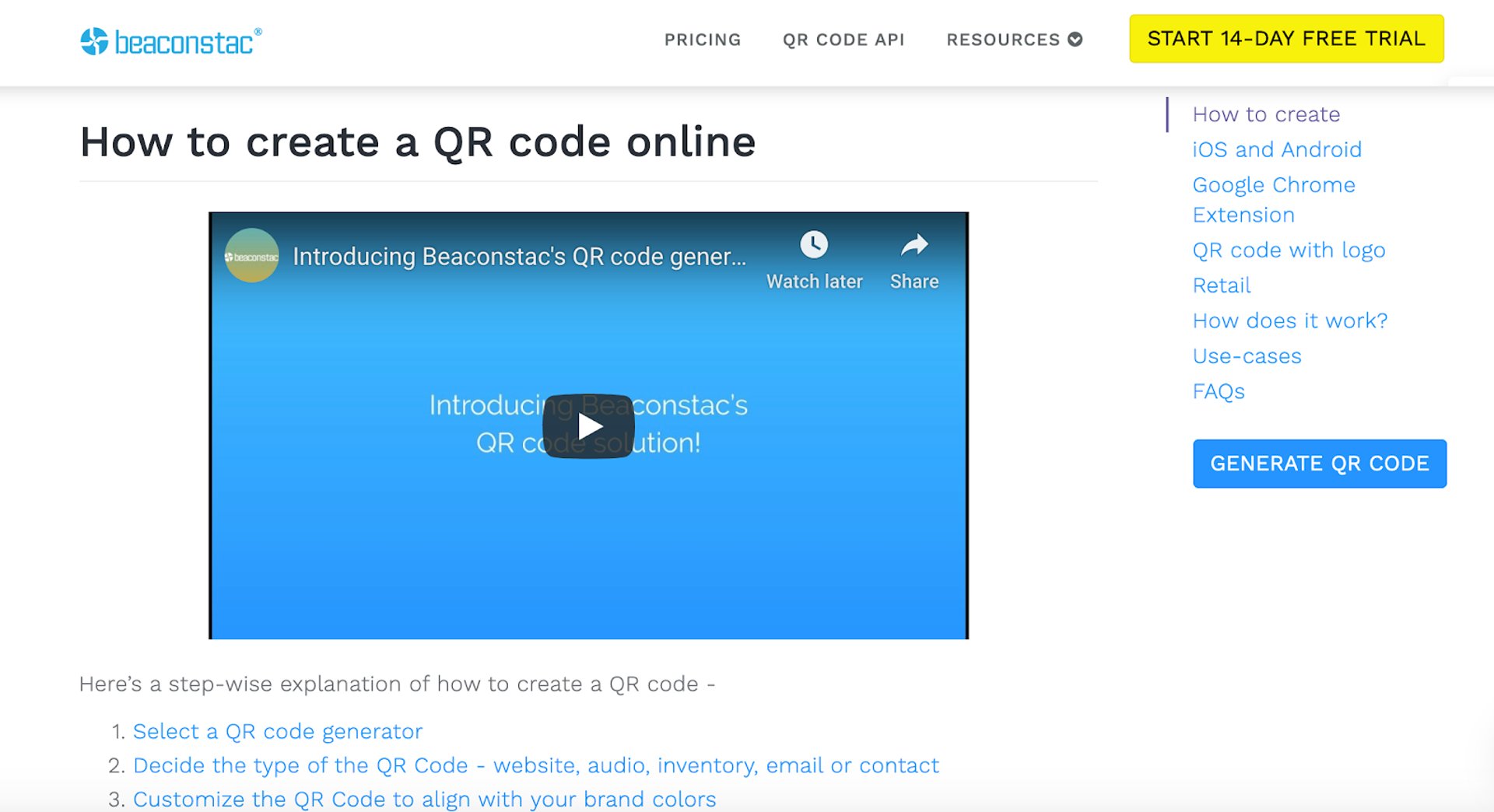 If you're using high-intent keywords such as this one, there's a high chance of conversions from a blog post like this one alone. Therefore, you want to make sure you're able to track which efforts are actually generating the bulk of your sales.
According to ReferralCandy, you want to keep in mind the buyer's journey and align your marketing efforts to it as such: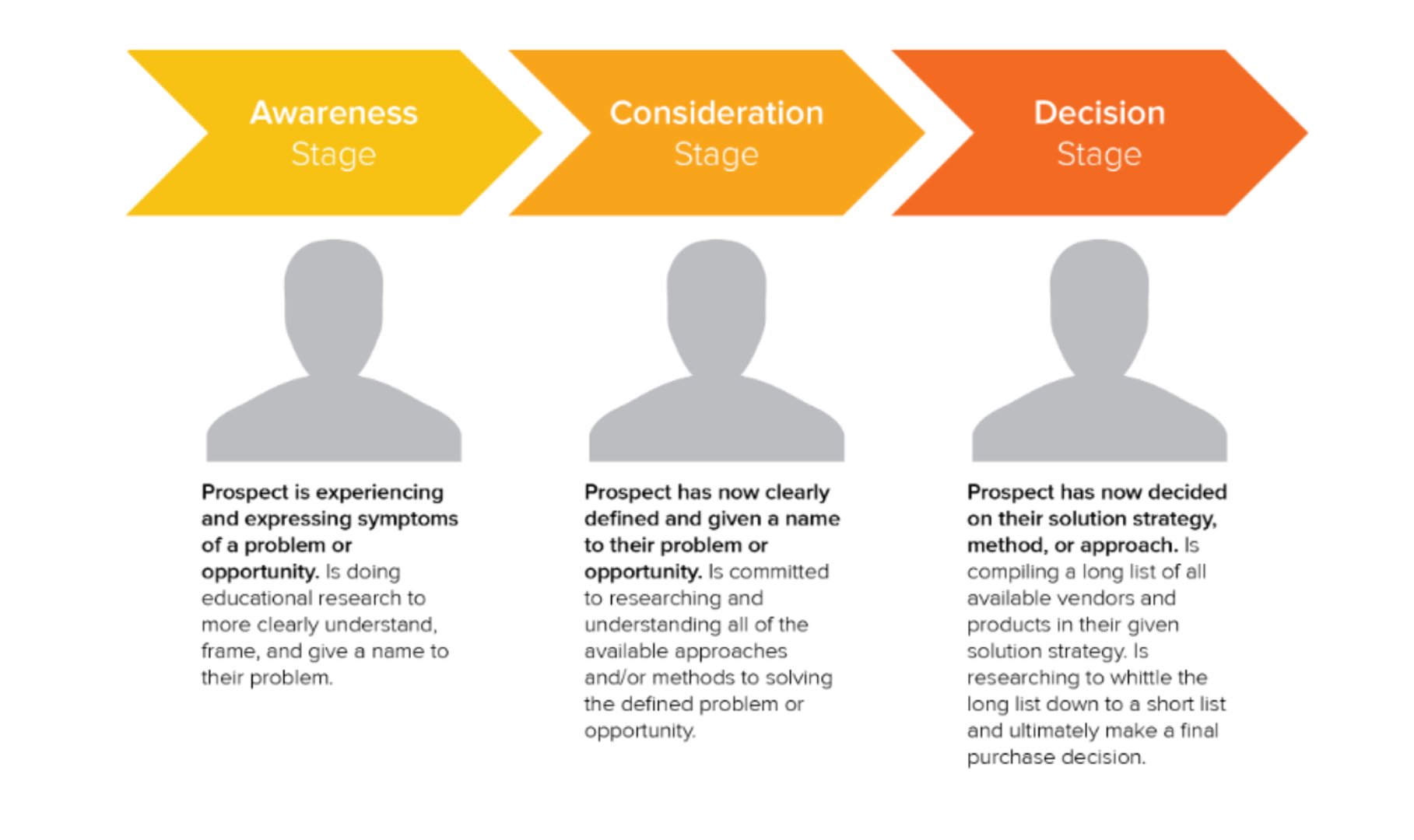 Once you've set up the unique codes, simply tally the total revenue generated by this specific segment and compare metrics within your database.
6. Track SEO Lead Conversions With Email Tracking
ROI requires detailed tracking, including tracking how well your SEO leads convert on other channels such as email.
Email tracking is merely using a tool to monitor when a recipient of an email reads your emails. You can also use these tools to track your email deliverability rate and clean up fake or spam emails when your metrics become skewed.
And if that isn't enough, you can also use it to measure how your email campaigns are doing by tracking the number of clicks on links you placed in the body of your email.
Implement email tracking and study how they convert from SEO leads. RightInbox is one such tool that allows you to track your emails right from your Gmail inbox.
7. Use Google Tag Manager
Google Tag Manager is another free tool that allows you to add 'tags' to your website or app without you needing to play around with coding.
A tag is a bit of code or a tracking pixel that you can use to track different activities on your website or app. Using Google Tag Manager, you can set up specific 'trigger' actions that will set off the tag. This will help you keep track of user activity on your website.
8. Domain Authority and Page Authority
Domain Authority was developed by Moz, and it refers to a search engine ranking score that can give you a prediction of how well a website will rank on search engines.
Page Authority (also by Moz) shows you how well a particular web page will rank on search engines.
Both Domain Authority and Page Authority are strong indicators of how well your SEO strategy is working. You can use tools such as Link Explorer, the MozBar, and Keyword Explorer to measure these metrics.
You can increase your DA and PA by investing in SEO, creating a lot of high-quality content, and obtaining backlinks from high-authority websites in your niche.
9. Engagement Metrics
Apart from the methods discussed above, there are other user-engagement metrics that you can measure to track the ROI of SEO.
10. Keyword Ranking and Segmentation
Google Analytics helps you track the number of keywords driving search traffic to your website. Aim for more long-tail keywords because this helps you get more clicks and a higher quality of traffic.
Another useful way to accurately gauge the ROI of your SEO strategy is to segment your keywords. This helps you avoid measuring traffic from non-related keywords that may be driving traffic to your website but are not due to your SEO efforts.
Conclusion
Search engine optimization is one of the most useful as well as misunderstood business strategies. Measuring the ROI of SEO enables you to determine the success of your SEO strategy and helps you make improvements.
Google Analytics is a free and powerful tool that can help you gauge many aspects of your SEO strategy and the revenue it brings to your company.
Study your website over a period to check the effectiveness of a new SEO technique you may have implemented. Differentiate your traffic sources so that you can pinpoint exactly where all your search traffic is coming from.
Track your users' first-touch interactions to get an idea of which channels they interact with first before they turn into your customers. We hope that this post has helped you understand how you can effectively track the ROI of SEO.
Related Articles