We've covered key performance indicators in just about every way imaginable here at Mindful Metrics. We dove into the basics of how to define your KPIs and how to set actionable KPI targets.
But KPI management is a continuously evolving process. The KPIs you're tracking now may not be what you need to be monitoring in three months time.
So while you likely know that setting and forgetting your KPIs is a surefire way to fail, you may not know some of the nuances of letting go of KPIs.
It's often easier to hang on to old KPIs than to end the relationship.
And if you feel like this when monitoring your KPIs...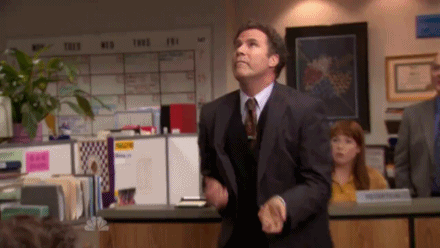 ...you likely have a few relationships to close out.
The challenges of letting go
Why is it so hard to let go of KPIs? Because the KPIs you need to let go of may be the ones that helped you grow. You may feel a sense of attachment to them (seriously).
Or you may simply need to lower their priority rather than let go. And, as is often the case, you may simply lack the context for how to do so.
For example, regarding SaaS KPIs, our founder Allan Wille organizes the most relevant KPIs into three distinct groups: Product KPIs, Growth KPIs, Efficiency KPIs.
In other words, prioritizing Efficiency KPIs while you're transitioning into the SaaS growth stage isn't the best use of your time.
The result of hanging on is that your KPIs begin to pile up. Those focused days of measuring three have now become unfocused days of trying to wrangle six or seven.
Every KPI you tack on is like teasing the thread of a ball of yarn; at some point you're going to be left with a jumble of knotted rope.
The purpose of KPI management
As much as KPI management is about understanding and assessing current performance, it's also about playing a slightly predictive role.
Your KPIs should show your current performance and point the way to future actions.
Let's say you're a sales manager and that you've determined that Sales Per Rep is your most important KPI.
Using the example above, what happens when each sales rep is consistently performing above the target you've set?
Of course this means you may need to set new targets, but it can also mean a variety of other actions, including that you're now ready to hire another rep.
On a larger scale, what happens when you've reached that rare place of feeling content with your growth engine?
As a sales manager, it could mean your attention now must shift from straight Sales Per Rep to Efficiency KPIs such as Customer Lifetime Value to Customer Acquisition Ratio.
Managing KPIs, therefore, is as much about driving toward results as it is about pivoting when the time is right.
How to let go of KPIs
When it comes to KPIs, it's "see you later" rather than "goodbye." Letting them go is often a matter of prioritizing, of keeping the old a glance away in the rearview mirror while shifting focus to those new ones unfolding on the road before you.
How to do it? Keep this process close:
Monitor your KPIs;
Routinely (and honestly) question their worth;
Frequently discuss said questions with your team;
Stay patient but be open to change.
Part 4 of the process is, of course, the most difficult. It's easy to either remain stubborn to change or be too open to change (embracing that fail fast mentality to a fault).
Lastly, make it a part of your daily or even weekly process to ask yourself: If I had to choose one KPI, what would it be?
Here's an article that may help you get in the right mindset (and create the sense of urgency) to answer that question: