7 ways to present KPIs that your management team will love
Published 2016-07-18, updated 2023-06-15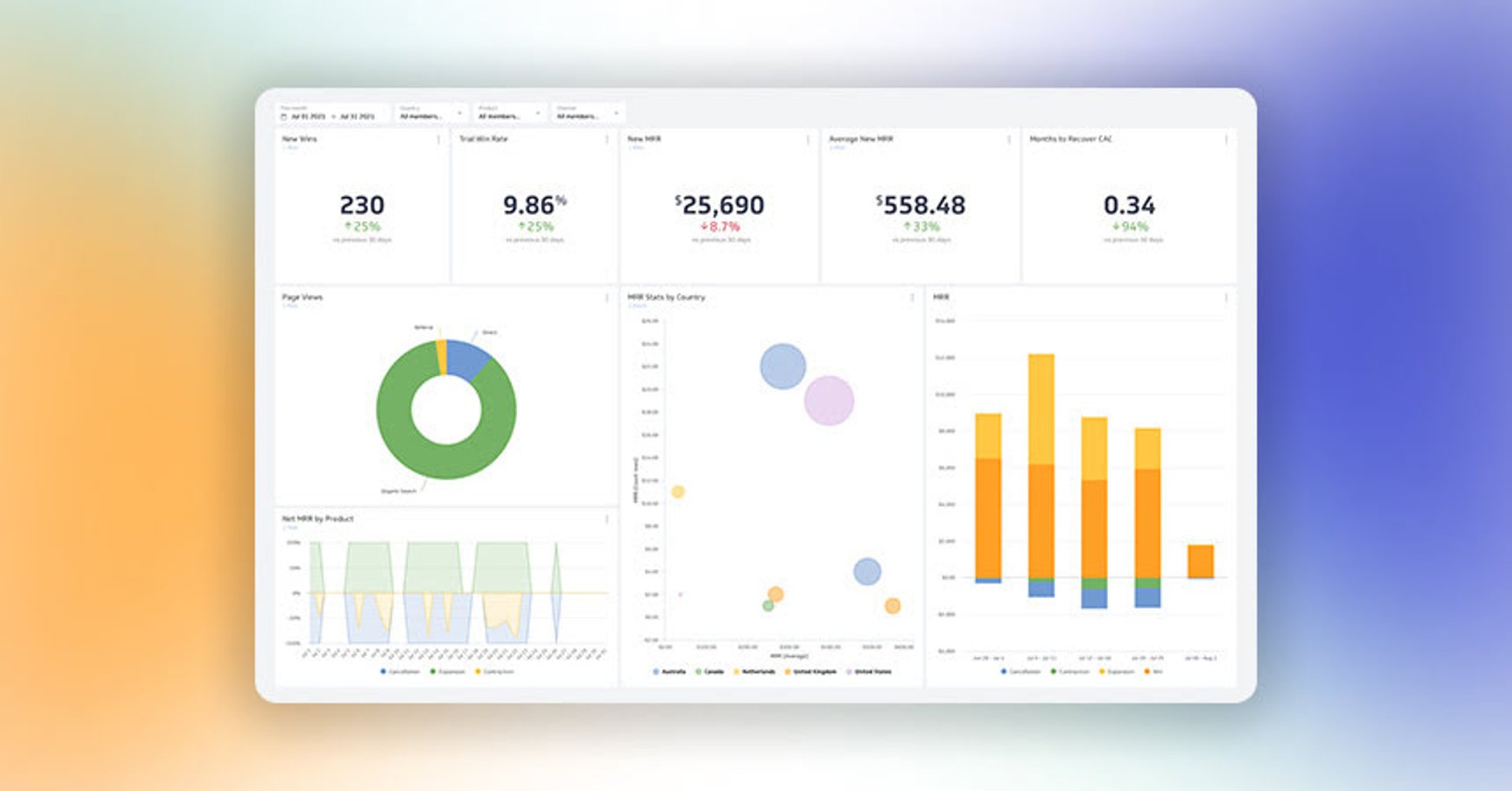 Summary - Everyone procrastinates on KPI reporting-why? Because it's time consuming, tedious and the final product is often uninspiring. Putting together a good KPI report that your management team will not only love, but actually look at, doesn't have to take as long as you think.
---
Everyone procrastinates on KPI reporting—why? Because it's time-consuming and tedious, and the final product is often uninspiring. But KPIs are important! While reporting is absolutely necessary for data-driven businesses, there's a huge difference between raw data and insights. Putting together a good business KPI report that your management team will not only love but actually look at doesn't take as long as you think.
What should be included in a KPI report?
How you present information, reports, and opinions determines how it is received. A good KPI report should be accessible, interactive, and transformable in under 10 minutes. A great report has these qualities in addition to a clear objective. Your objective is supported by your key insights that show how you are performing. Your KPI report should effectively communicate your objective and insights to everyone in your organization. This is why knowing how to define your organization's KPIs is so important.
How do I create a KPI report? 
When you track your KPIs on a business dashboard in PowerMetrics, reporting becomes a quick, everyday task that will improve your team's results and internal communication.
How do I present a KPI report?
Common ways to present KPIs to managers and executives:
Share an email report with KPIs

Distribute a PDF that shows KPIs

Present KPIs using a slide presentation

Display KPIs on a

TV dashboard

Visualize KPIs using a KPI dashboard

Share KPIs using mobile reports or dashboards

Build your own KPIs using dashboard software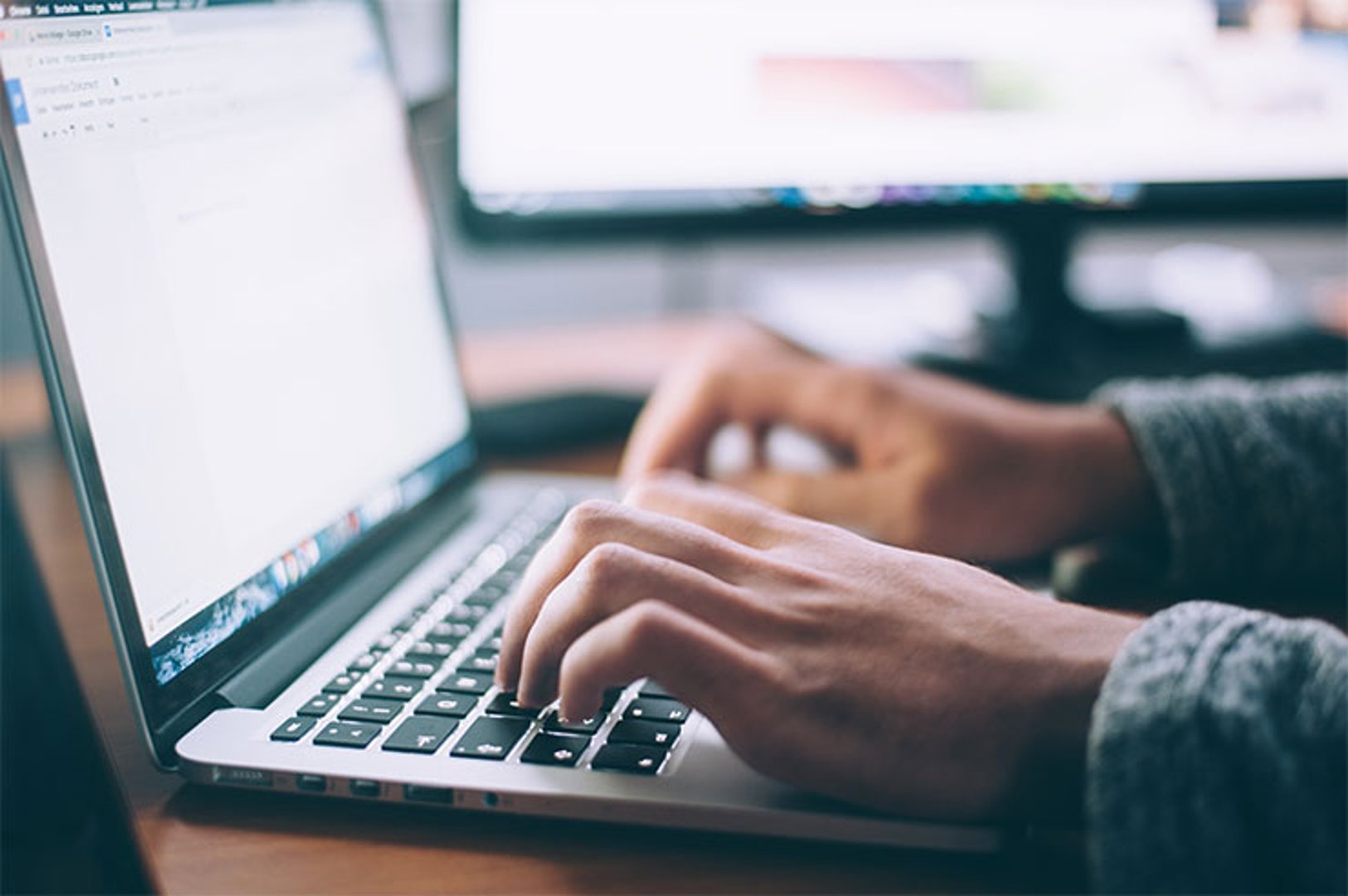 1. Presenting KPIs in an email report
Email reporting makes a KPI report widely accessible across devices such as a smartphone, tablets, and desktops.
Email your KPI report in mobile-friendly formats such as PDFs or embedded images. A key benefit of email reporting is that users don't need to download an external application to access KPI data, and visualizations appear in email reporting the exact same as on a business dashboard.
Automatically email a KPI presentation
Set up scheduled email reporting, and your team and management will automatically have your KPI report in their inboxes. Email is the most common KPI report communication channel. Connecting your business dashboard to email is easily accessible. An email KPI presentation decreases the amount of time spent creating a KPI report while increasing the amount of time management spends reading the update. 
Email a KPI report in an instant
Email KPI reporting is great for one-time use and on-demand KPI reporting. When your manager or CMO asks you, "How's our current marketing campaign performance?" or "What are our lead numbers this month compared to last?" Now you have a KPI report at your fingertips to share with your leadership team. Performance insights are extremely valuable and, when asked for an update, often require immediate attention. Pausing your day to gather data and create a KPI report distracts you from the time that should be spent improving your performance. Email KPI reporting quickly shares these insights quickly and efficiently. Learn more about the digital marketing KPIs that your business should be tracking.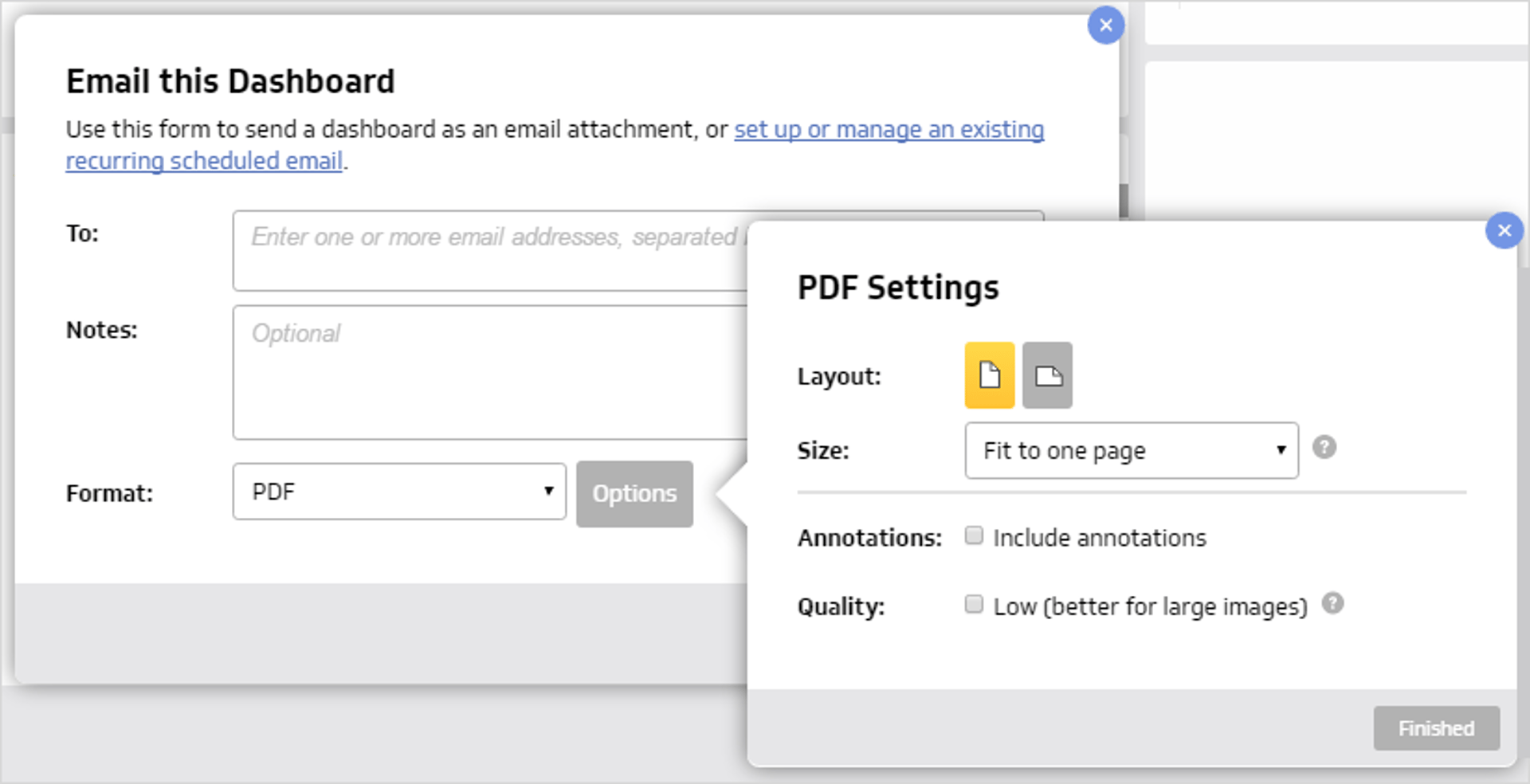 2. Turn your KPI presentation into a PDF report
PDFs are a great way to present KPI reports because they maintain a clean and organized format for web, email, and print. PDFs are arguably the best reporting tool for print because it presents your KPIs based on how they appear on your dashboard.
Users have the ability to adjust the layout, size, height, annotations, quality, and style for each KPI report. Formatting can be time-consuming when you create a KPI presentation because, when done manually, you have to extract the data from its source and create visualizations to communicate your key insights. Also, consider adding custom branding options to capture your attention and provide additional context.
3. Create a KPI report slide presentation
A KPI presentation or slide deck encourages conversation. Turn your PowerPoint or Google Slides into a KPI presentation. A KPI presentation in PowerPoint is a visual representation of your KPI story. A KPI presentation should include minimal text and be about showing your progress with visualizations and data.  
A common rule of thumb for a KPI presentation in PowerPoint or Google Slides is five words per line and five lines per slide. For this reason, images are important to include for a good KPI presentation. Visualizations make it easy for management to quickly understand KPI data while you present insights and everyone plans responsive action.
How do you show KPIs in a presentation? 
When you present KPIs to a group where time is limited, strong visuals keep everyone engaged and on topic. KPIs work together and should be discussed in relation to one another. Best practice suggests no more than two images per slide if you are including text. And no more than four images if there is no text. If your KPI presentation has a slide for each KPI, I'd recommend noting the KPIs relation to others and the overall business objectives.


Discuss KPIs with managers with a business dashboard slide presentation
Incorporating data from KPIs and metrics into presentations adds an important layer of context when discussing your business. Executives always get inspired when seeing a concise version of their data and discover that they can use it in key decision-making. An executive dashboard slide presentation can effectively convey this information to your management team.
After your dashboard-driven KPI presentation, execs will request that you create more data visualizations on topics of interest to them. By sharing the interactive executive dashboard, you can keep the conversation going and prevent your KPI presentation from withering away in PowerPoint purgatory.
4. Present your KPIs on a KPI dashboard
What is a KPI dashboard? A KPI dashboard displays your KPIs in dynamic, interactive visualizations like charts and graphs. When you measure your KPIs on a dashboard, it ensures your data is up to date, and you're always using the latest insights to evaluate your progress towards achieving your KPIs. 
There is no set time of week, month, or year to make a KPI report. The best reporting is done every day. KPI dashboards make reporting an easy, daily habit so that you and your team can be transparent and data-driven.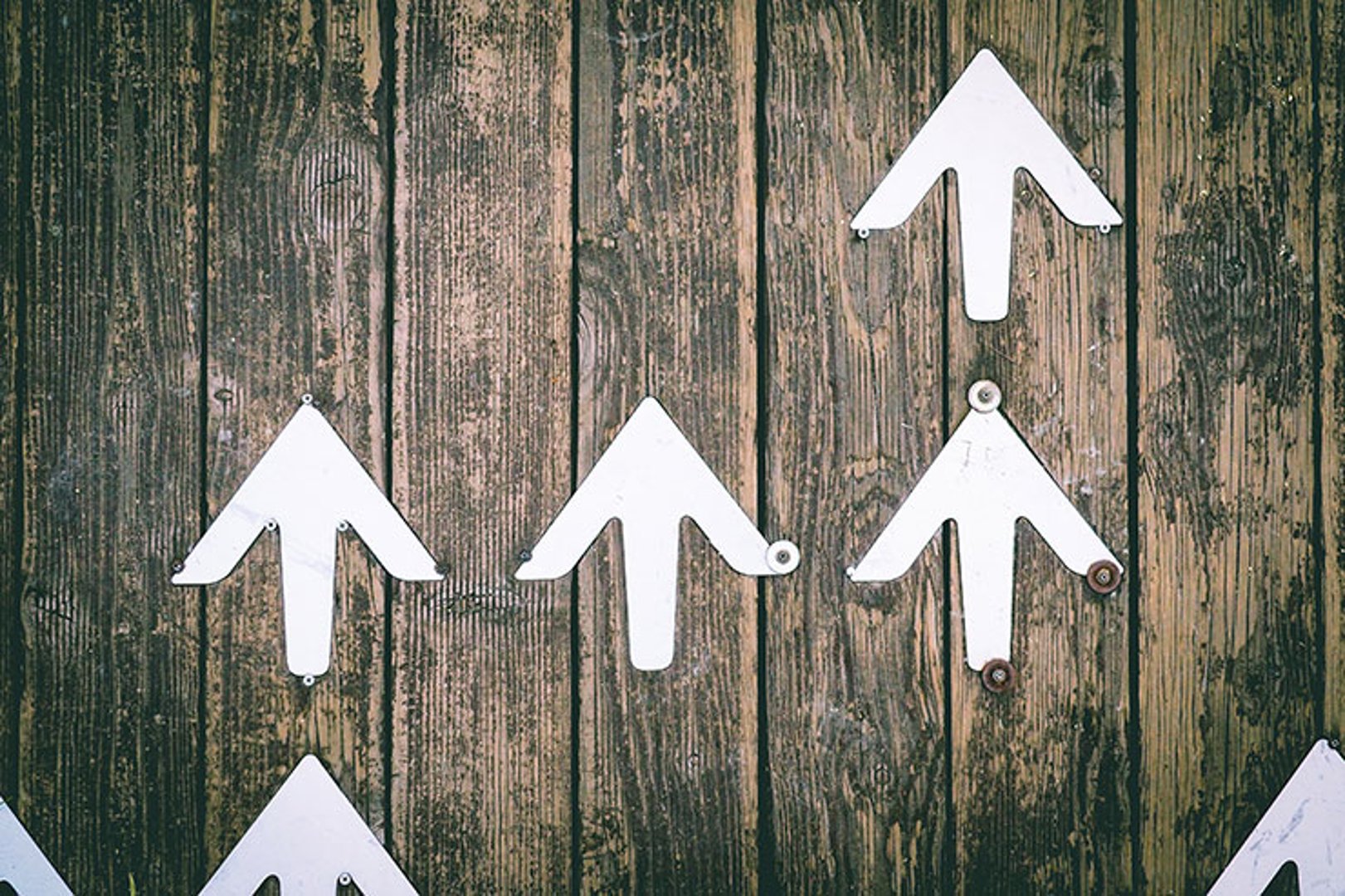 5. Combine live links and wallboards for an easy everyday KPI report
Live links are ideal for users who: use wallboards to display one dashboard, to share a dashboard with a broader group within their organization, or to share with external users. Klipfolio users can publish a dashboard (with or without a password) as a shareable link.
Live links for your KPI presentation
Live links (published links) give everyone access to the data in an easy way, anytime. Live links allow multiple people to view your KPI dashboard. For organizations that track KPIs for clients, this is especially useful as it streamlines the line of communication.
Foster teamwork with your KPI presentation on a wallboard
Live links mirror KPIs from your business dashboard, so they are continuously updated. Allocating time to create dashboards with the KPIs your executives request in their end-of-month KPI report will simplify the reporting process and create the habit of monitoring these metrics at all times, not just at month-end. Another great benefit of wallboards is that they foster teamwork in the workplace. Get everyone in the organization to talk about performance and prompt questions from other departments.
Using wallboard to display a dashboard is a great way to keep performance metrics at the forefront of your team's mind. Displaying your dashboards on a wallboard demonstrates the significance of these KPIs to your entire team and others within the organization so everyone's in the know. For example, Salesforce dashboards are popular to display on TVs.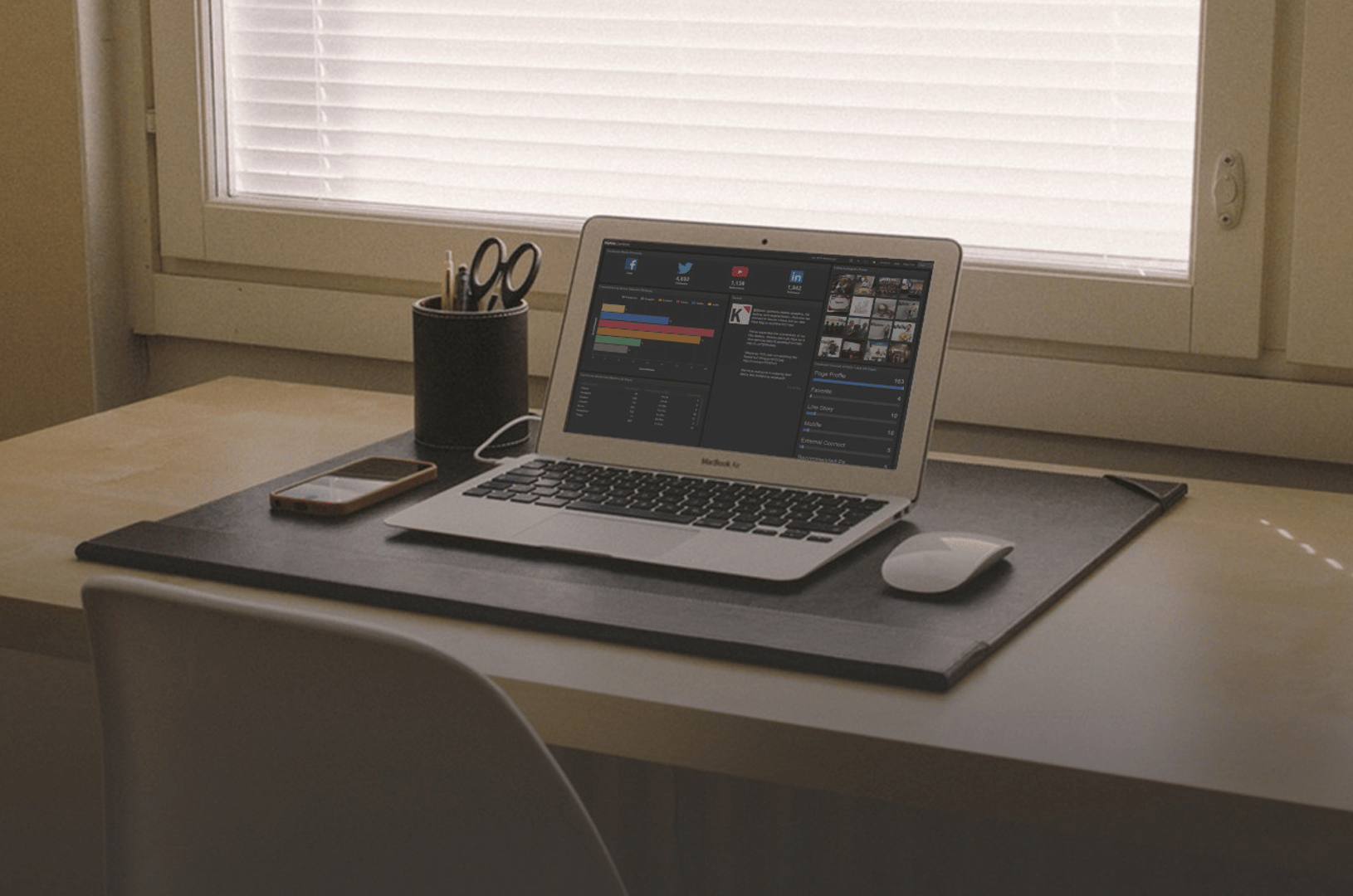 6. Grant direct KPI dashboard access
Make your KPI dashboards accessible to everyone on your team. Users can be added to your Klipfolio account as an admin, editor, or view-only. All of these roles are capable of viewing the dashboard, however, each has specific permissions. The benefit of direct access is that you can set up role-specific dashboards.
Granting your team members, especially management, with access to your dashboards is an accessible way to present KPIs. Individuals can access KPI report data at all times without going through the long line of communication to reach the administrator. Direct dashboard access improves communication and demonstrates the value of your team's efforts to management, as well as key areas for improvement.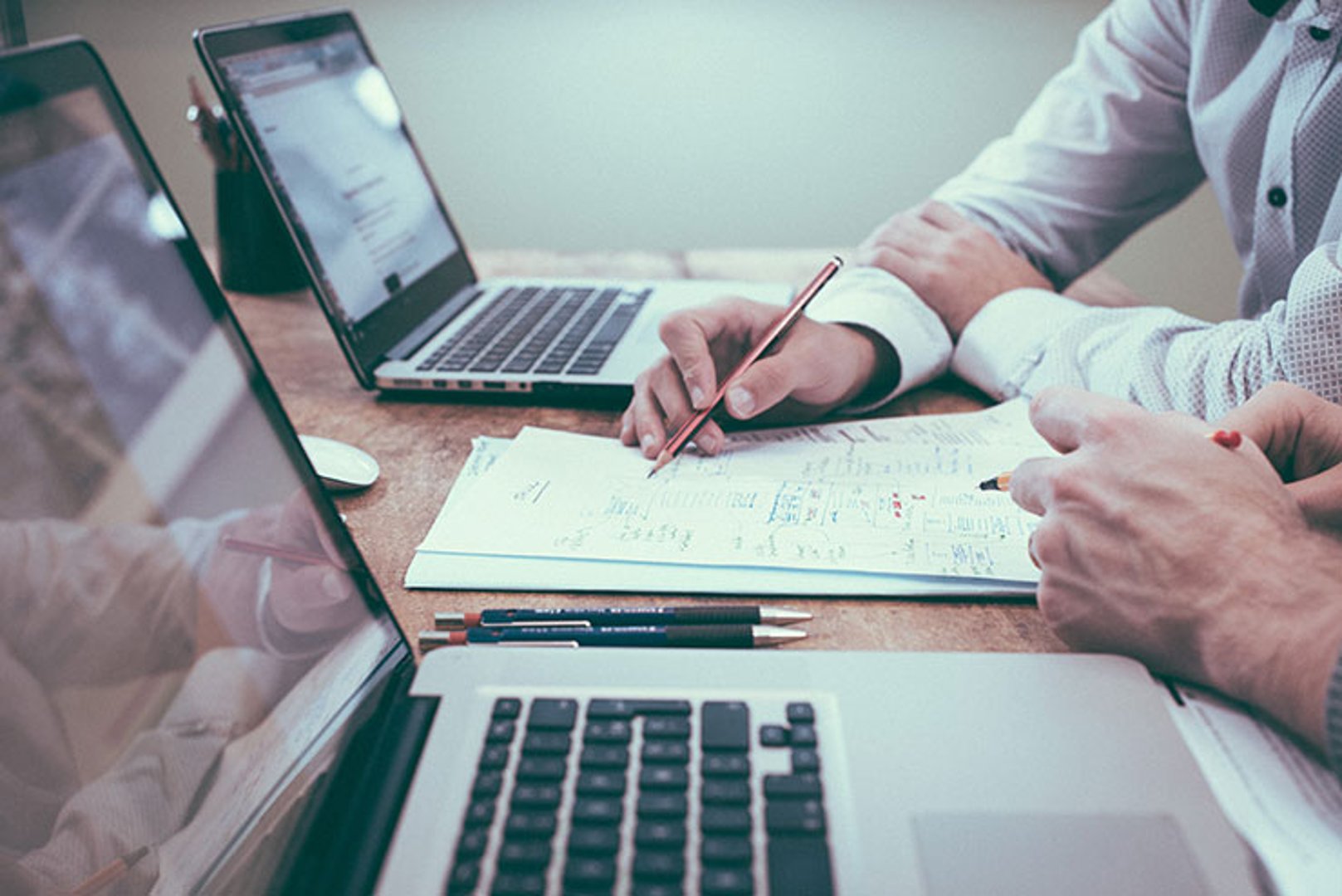 7. Take your data everywhere with a mobile KPI presentation
C-suite executives are often on the road and require quick access to the status of their company's performance. Presenting KPIs for management to access on their smartphone makes it simple for them to quickly access and understand data from anywhere. When everyone in an organization is given access to dashboards, data can be integrated into day-to-day activities.
Mobile KPI reporting becomes especially important as work-from-home and remote offices become increasingly common. You may not always be on your laptop, but the vast majority of people never forget their smartphone before leaving the house.
Add real data to every conversation with your mobile KPI report
With mobile reporting, KPI data becomes a natural and essential element of any business discussion. How many times have you been in a casual conversation with a colleague about work where you say, "I can show you when I get to my computer"? A mobile KPI report brings context by incorporating KPIs into the conversation, leading to a follow-up conversation or even immediate action.
This article was originally published in July 2016 and has been revamped and updated for accuracy. 
Also, see:
Related Articles