How KPIs help SMBs succeed
Published 2017-06-08, updated 2023-04-05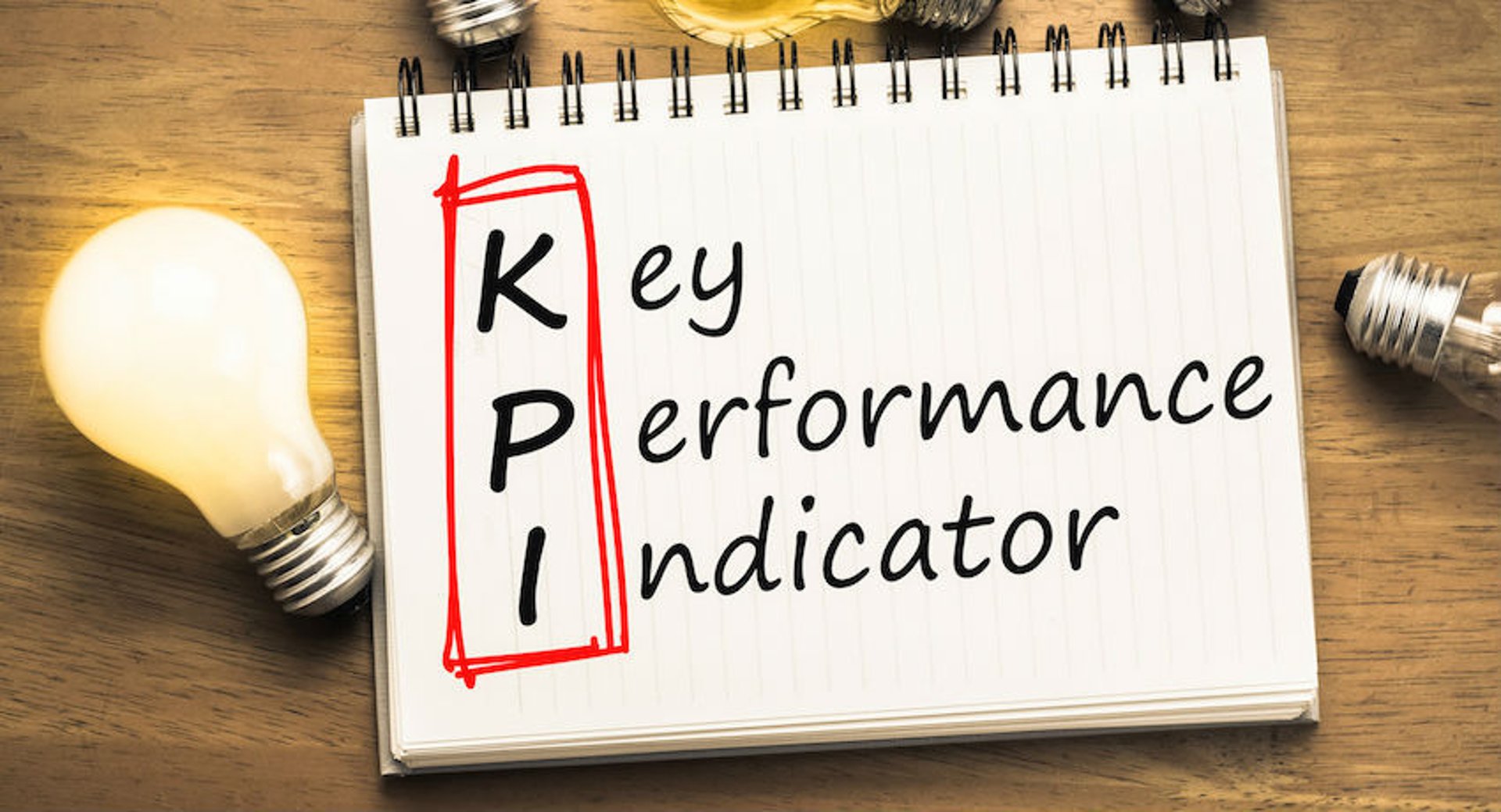 Summary - Being an entrepreneur is as rewarding as it is demanding. Here's a friendly introduction to how small and midsized businesses can leverage the power of KPIs to grow.
---
Being an entrepreneur is as rewarding as it is demanding. Your team could be made up of anywhere from 30 employees to just you—but this difference in size doesn't change what's most important to every entrepreneur: the health of their business.
It's easy for owners like yourself to go about your day-to-day of working hard and living through the joys of growth during the busy times and the fear and pain during the slow times.
Change is the only constant, and what many SMBs don't realize is that it's just as easy to be prepared for these changes as it is keep the wheels of your business spinning. The following blog post will give you a friendly introduction to how your small-to-midsized business can leverage the power of KPIs to grow.
KPIs are not just for big business
Every enterprise started out in the same position as you—as an SMB more or less getting their feet off the ground or striving for that next level. They may not have had the same technologies at their disposal, but imagine how much sooner they would be where they are today if they did.
The biggest and most damaging perception of KPIs is that they are only for established big business. This is actually a rather pervasive idea, one leading many SMBs to think that establing KPIs is a process that comes later. It's so important to know how to define your organization's KPIs
The reality is that KPIs should dictate the movement of almost every part of any business—be it the efficiency metrics of a particular service to the growth metrics that are bolstering your decision to make a new hire.
But what's empowering to small-to-midsized business owners like yourself is that the abundance of today's technologies make tracking data as affordable as it is simple.
SMBs can track metrics like the pros with today's technology stacks.
Because they are tailored to a company's business objectives, KPIs differ for every business. This means that implementing KPIs comes down to a choice of measurement, not arbitrary figures such as the size of the company or even what articles say about the "best practices for KPIs."
Realizing how KPIs can grow your business (and recognizing that you as the SMB owner are in charge of choosing which to establish) will give you the competitive edge necessary to succeed in today's business landscape.
6 areas you can improve your SMB with KPIs
Now, I'm not going to lie, setting up a monitoring system for your KPIs doesn't come at the push of a button. However, if you are already using different platforms to monitor your finances, marketing, sales and everything else, connecting your data will be much easier.
Unfortunately, time control is not a super power either of us possess (at least I don't). But the ability to take a snapshot of your business's health at any moment in time is pretty darn close. So get off the phone with your accountant, close the tabs open on your spreadsheet, and, for a moment, look at your business through KPIs.
This means understanding how effectively your business is achieving key business objectives at all times, because understanding your business should never feel like it's coming at a cost to productivity.
Here are a few common KPIs that help SMBs succeed:
Current Accounts Receivable and Accounts Payable
Social Media Followers
Marketing Return on Investment
Product Performance
Sales Opportunities
Let's group them by department and expand on each one:
Finance KPIs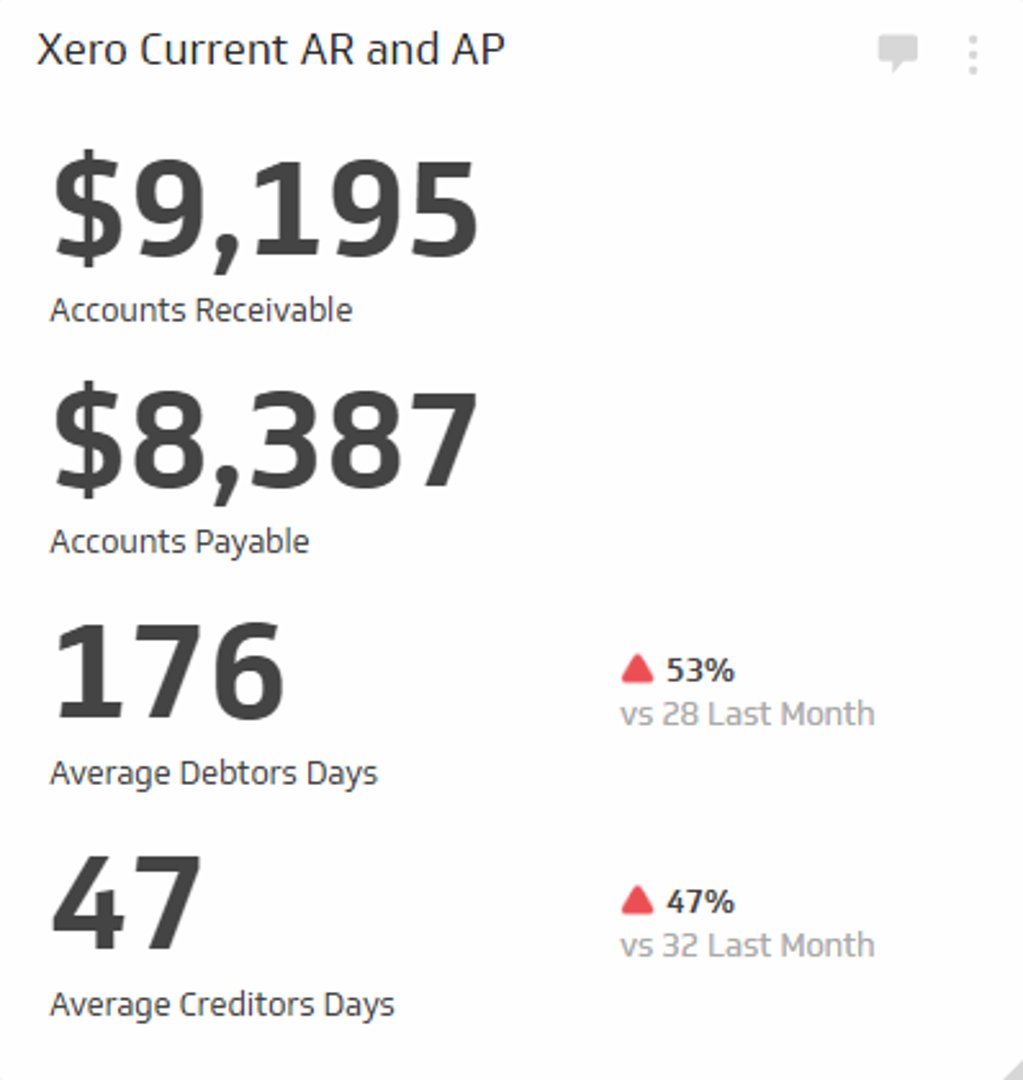 The Current Accounts Receivable and Accounts Payable metric displays the current money owed to your business as well as the amount your business owes creditors.
This metric not only provides you with a quick glance of your financial standing, but it also has indicators to tell you how this position compares to previous months. Cash flow is essential to the health of a business, and keeping this KPI on your radar is an easy way to keep low debtor and creditor day averages to ensure your business operates within its means.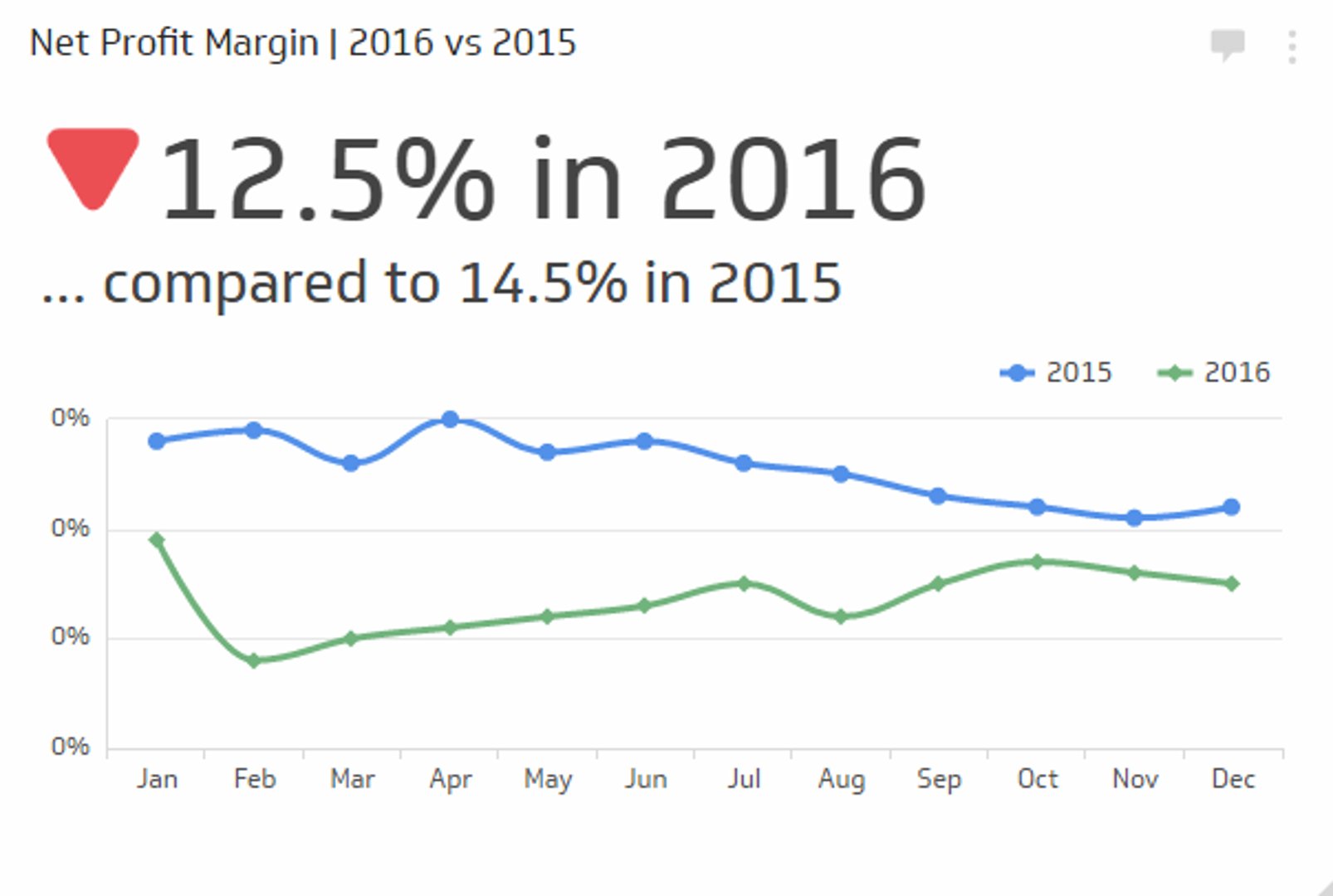 The Net Profit Margin KPI measures how effective your business is at generating profit on each dollar of revenue you bring in. This financial KPI is a measure of the profitability of your business and is instrumental in making long and short-term financial decisions.
A downward trend in this metric may indicate you need to adjust your price point or reevaluate your product in relation to your competitors. Also consider changes to your industry in general.
We recommend, when you visualize this KPI, to establish indicator and dual lines to signal where your profit is now compared to past performance.
Marketing KPIs
Social Media Followers

This social media KPI allows you to think about all the social media platforms you use as a single factor of growth.
Social media marketing has become extremely important to business, and this is particularly true for scrappy small-to-midsized businesses because at a relatively low cost they are able to leverage social media to build brand awareness and better reach present and future customers.
This KPI allows entrepreneurs like yourself to evaluate communication platforms that work, ones that don't, and ones that need more attention. This may seem simple enough, but monitoring it is extremely important to understanding the impact of your company's marketing efforts.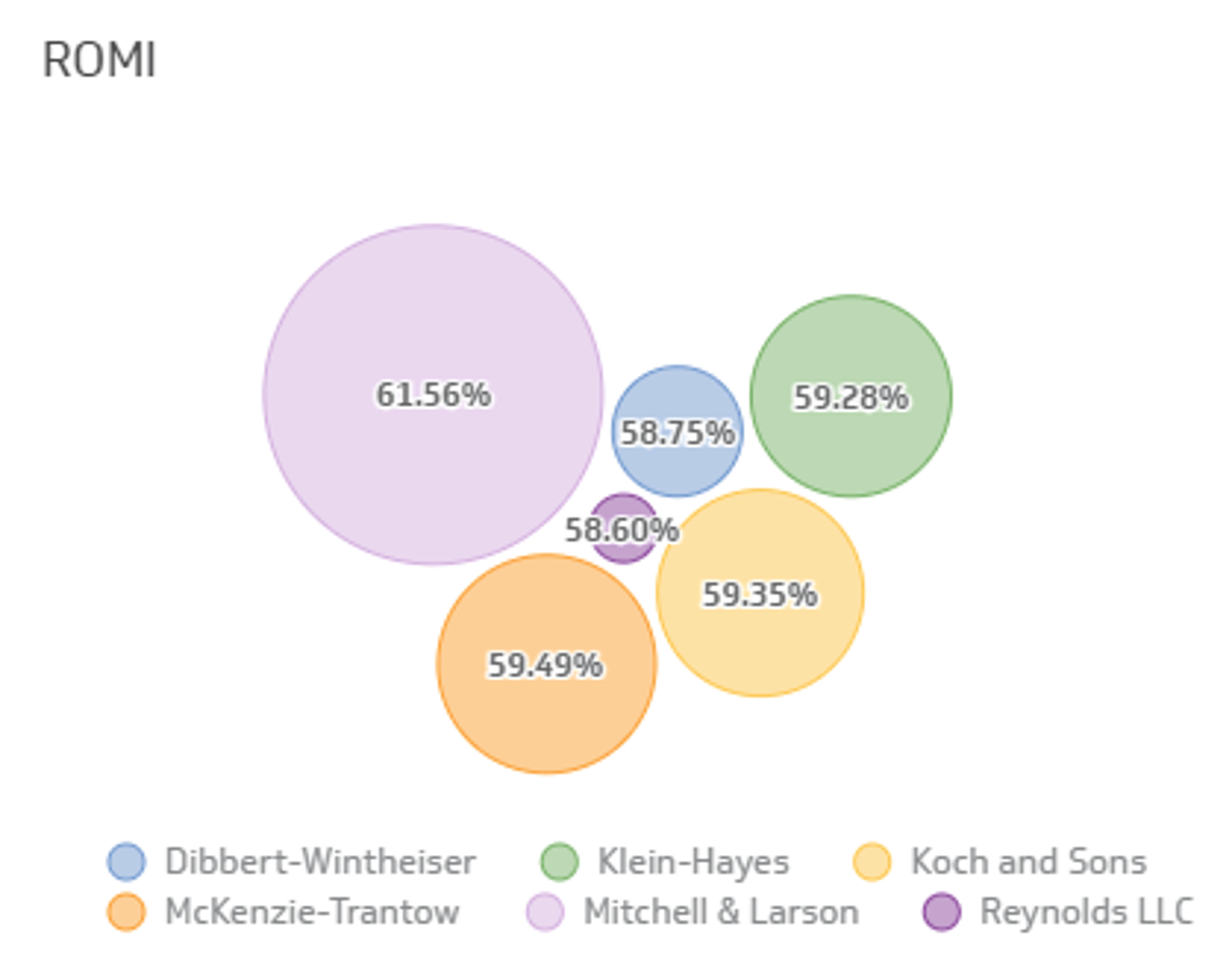 This marketing metric allows you to take a deeper look at the financial impact of your marketing campaign. With a small team like yours, it's unlikely that there are more than two marketing campaigns going on at once. But this does not mean those campaigns aren't worth closely monitoring.
Understanding the impact of these campaigns is essential at your stage so that you can determine what works and what doesn't. Beyond serving as a key contributor to growth, great marketing campaigns can create a positive first impression of the business.
Sales KPIs
Product Performance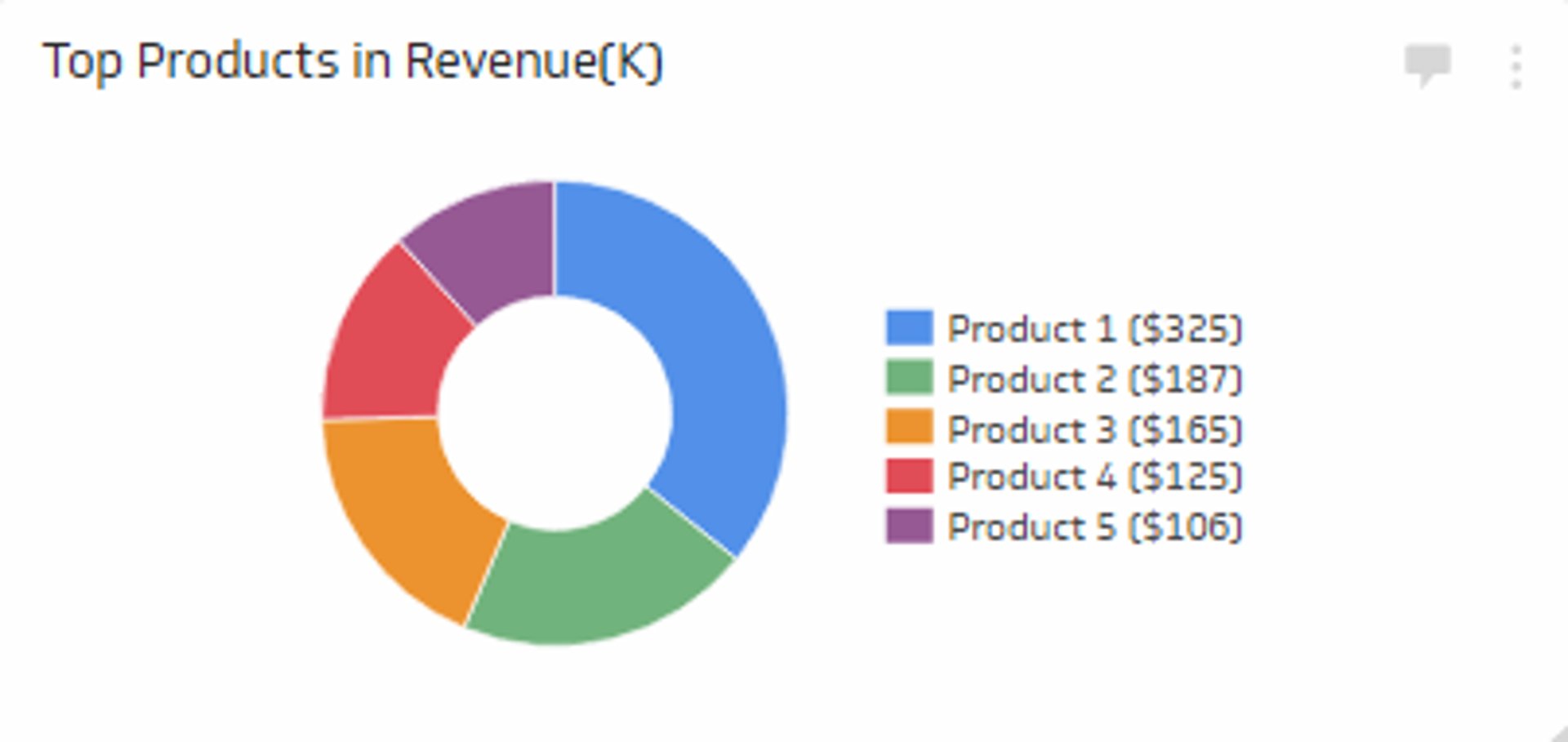 This KPI ranks product sales based on revenue performance to tell you which products are selling well. Small and medium-sized businesses typically rely on spreadsheets and intuition to understand product performance, and when you're starting out that may seem like the most efficient way to keep track.
At face value this KPI seems like just another sales metric, but in actuality it also tells you a lot about your marketing efforts and competition. Ultimately, this KPI tells you how customers are responding to your promotions and price points.
Sales Opportunities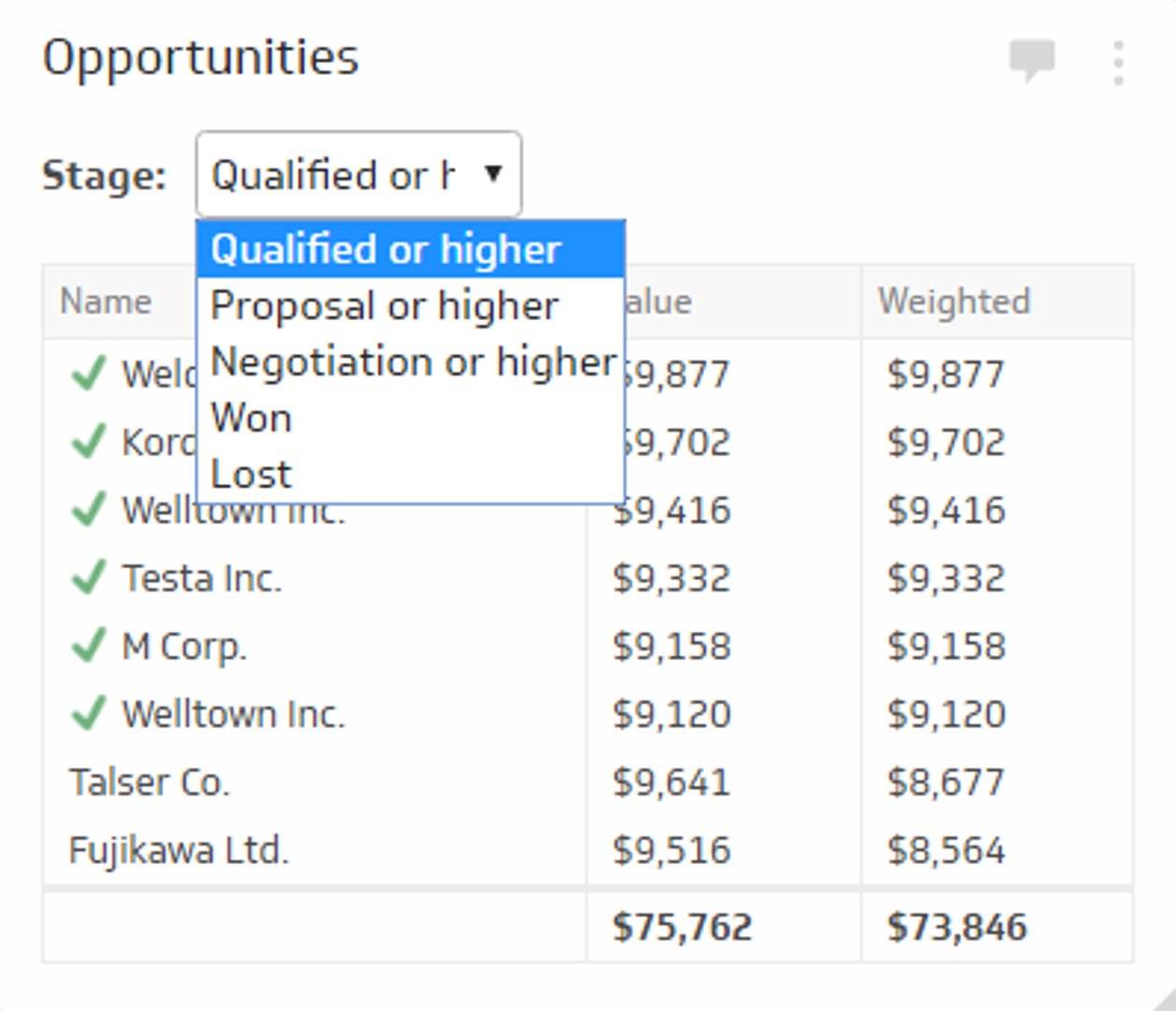 Managing the sales in motion and the ones on the horizon is extremely demanding for a small team, let alone one person. It's important to always know what's coming so that opportunities aren't missed. Consider tracking this KPI using a Salesforce dashboard
The Sales Opportunity KPI organizes prospects based on opportunity value and the probability of closing the sale. Each prospect has an estimated purchase value associated with them to help your team prioritize their efforts.
Start solving SMB challenges with analytics
Every business of course has its unique processes and problems. Running an ecommerce business is definitely different than a ma and pa shop. But the KPIs listed in this post are ones that all businesses can benefit from tracking.
For more information on industry specific KPIs, check out our long list of KPI Examples. You know what's important to your business, and monitoring metrics makes it easier to keep priorities in check.
Related Articles