How to write a proposal
Published 2019-02-05, updated 2023-05-28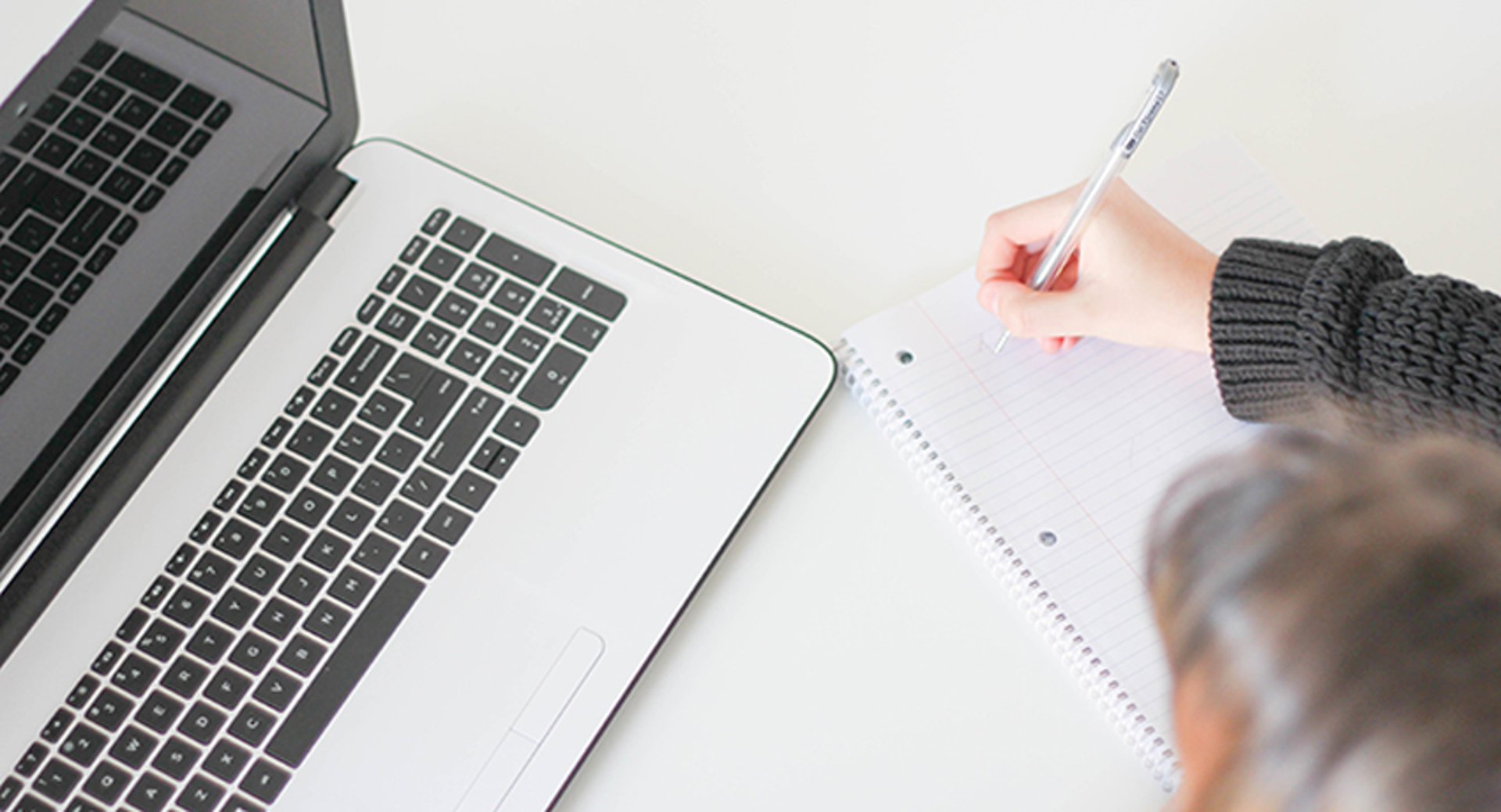 Summary - Writing proposals is the driving force behind winning deals. In this blog, we nail down the best practices & how to's of proposal writing. ? Click here to learn more!
---
I'm sure we can all agree that proposal writing is tedious.
The reality is that writing proposals it is a crucial, if not the driving force behind winning deals. So, with this in mind, we figured it would make everyone's lives a bit easier if we nailed down the best practices and how to's of proposal writing. As well, we summarized the key metrics that you should be monitoring to track the success of the proposals you work so hard on.
In this blog we will address common mistakes that are preventing businesses from writing proposals effectively. Without an effective proposal writing toolkit, businesses are potentially missing out on opportunities. By mastering these key tips, you can up your sales game by becoming a better proposal writer.
Be concise and keep it simple
Understand client expectations
Speak to what problem you are going to solve
Get creative
Give different pricing options
What is a proposal anyway?
A business proposal is a document that is designed to outline a business offering, its expected results, and pricing, in order to help an organization make a more informed decision, and ultimately to purchase a product or service. Proposals actually aren't required for every business deal but are most commonly used in more complex deals that involve an RFP (request for proposal) which outlines the requesting organization's service or product needs. These are also referred to as solicited proposals meaning that the company is actively seeking proposals for a specific offer.
The opposite of a solicited proposal is an unsolicited proposal which is more informal and occurs when a salesperson candidly asks in conversation if the prospect would like a proposal submitted.
How to Write a Proposal: Important Considerations
Be concise and keep it simple
It's super important to write your proposal in a way that is easy for the prospect to absorb and understand. Always consider who will be reading your proposal; write for them.
Get straight to the point.
Don't use jargon or beat around the bush. You want to clearly communicate your value points so that they are as concise and clear as possible. This not only makes it easier for the reader to understand what you are saying, but means they are less likely to get bored. Write using short sentences, run on sentences are impossible for your reader to follow. And on the topic of grammar and sentence structure, please, avoid spelling mistakes.
When working with an RFP, address the requirements listed in the RFP in a logical manner. This means clearly outlining where the answers to specific questions can be found using a (well organized!) table of contents and clear headings.
Once you have your headings and table of contents, check that you have met all RFP requirements and then check two more times. Missing just one could boot you from the running.
Understand client expectations
When you are handed an RFP, the client expectations are laid out very clearly. The problem is, there are many times when a proposal is unsolicited or requested on a more informal basis, meaning there is a bit more heavy lifting required on your part.
Investing time in building a relationship and asking the right questions is essential. What is the client trying to achieve? What is their timeline? What are the specific deliverables they are looking for?
Ensuring you can meet a client's expectations prior to drafting your proposal is key as your proposal should address the expectations and provide a plan of action for addressing all expectations and pain points. Set yourself up for success with an action plan and timelines that are attainable. Never propose lofty timeline goals because you want to look good. This will always come back to bite you. Always.
The bottom line here is: writing a proposal is about the client, not you. Write for their needs, not your own.
Speak to what problem you are going to solve
This is a biggie and one that cannot be overlooked.
As the proposal writer, you need to reflect on what the client's pain points are and what the key problems are that they are looking to solve. Tailor your proposal around this. Many businesses are so quick to reuse lengthy proposal templates littered with a ton of useless information in them. Although templates can be great (more on this later), enough about you and your business. The key here is to say just enough to showcase your credibility. Then speak to the specifics of the deal and how you plan to address and ultimately solve the pain points.
One of the biggest mistakes is focusing on the deliverables and not on the problem. It's that simple.
It's not about you, it's about them.
No laundry list of benefits and features, weave a compelling demonstration of your solutions and how it's the best way to address the problems.
If you just list stuff you are forcing them to make the connections between your benefits and their problems, lay it out for them.
Customize
Length
Consider keeping your proposal short and sweet (a couple pages), unless you are given a page limit through an RFP. One way to help shorten a proposal is to cut down on your company profile and keep it until the end; this goes hand in hand with what we said above, your prospect doesn't care about your minor company details as much as you think they do.
Language
Simplicity is key.
People have short attention spans! Keep the language simple and avoid using jargon. You want them to understand everything, not have to get stuck and look up definitions.
Use colourful language when writing to engage your audience; the proposal doesn't need to be dry. By including call to actions between sections, you can easily entice your readers to keep reading.
Templates are awesome because they can save you time and ensure you don't miss out on including important details. This being said, if you always use the same content each time, you could likely be missing out on an opportunity to really connect with your prospect. Although some of the content can (and should!) stay the same, there is plenty of opportunity to customize your proposal writing for each specific client.
Visuals
Explain to your prospect what the before and after look like by engaging with you. Paint a clear picture.
Then, provide social proof. Testimonials work wonders for proving your capabilities. Case studies can help too. Any content that shows you are capable of doing what you say you're going to do.
Displaying the social proof through fun visuals help break up your text. Creating a visually appealing proposal provides an opportunity for everyone to absorb the information in the way that suits them best. Visual aids such as graphs, flowcharts, and tables are a great way to help illustrate complex ideas. Make sure you keep any visuals on brand; you want your proposal to look streamlined.
Lastly, your proposal should be optimized for viewing on all devices, don't let your reader leave your proposal feeling frustrated by the viewing experience.
Outline different pricing options
Understanding what your client's budget is ahead of time will help you to disqualify any prospects that may not be a good fit. If their budget is way off from what you're proposing, it makes no sense to waste your time writing a proposal in the first place.
One smart approach to take is to provide your client with a range of price points/options. By providing them with a range of prices, there are more chances they will find an option that works for them. By suggesting a reasonable price point beside a higher one, there is a better chance that the reasonable price point looks even more reasonable in comparison.
Although traditional proposals offer one solution, you could potentially be leaving money on the table if you don't provide multiple pricing options.
The best way to do this is to provide multiple "tiers" which allows you to offer a range including a higher tier offer which typically you wouldn't include if you were just proposing one price. This makes you your own competition because the prospect is less likely to need to look elsewhere with multiple price points in one place. It's a win-win!
With more options to choose from, your potential client will end up feeling more satisfied with their decision because they were able to make a more informed decision. They had the opportunity to weigh all of the options and can be more confident in their ultimate decision.
How to easily track your proposal writing success
It's no surprise that we are big fans of closely monitoring KPIs. They give us insights into our performance now and into the future. By keeping tabs on these key metrics, you can be on top of your proposal writing game and make any necessary tweaks when you need to most.
Sales Opportunities: Prioritize sales activities based on metrics associated with new and existing opportunities.
Conversation to Appointment Rate: This sales metric measures the total number of conversations that result in new appointments or demos.
Sales Conversion Rate: How well does your team convert prospects into new customers?
Percent Closing Rate: Measure how many sales proposals convert to completed sales (you could also create a similar metric to track losses as well!)
Number of RFP processes you are considered as a finalist
The proposal writing process is so involved that there are endless metrics you could be tracking. For more examples of key sales metrics, look here. We'd love to hear if you have any other crucial metrics you use to track your proposal performance!
Related Articles