Supply Chain Metrics & KPIs
Metrics and KPIs for modern supply chain operations
Track all your Supply Chain KPIs in one place
Sign up for free and start making decisions for your business with confidence.
or
Sign up with your email
Free forever ● No credit card required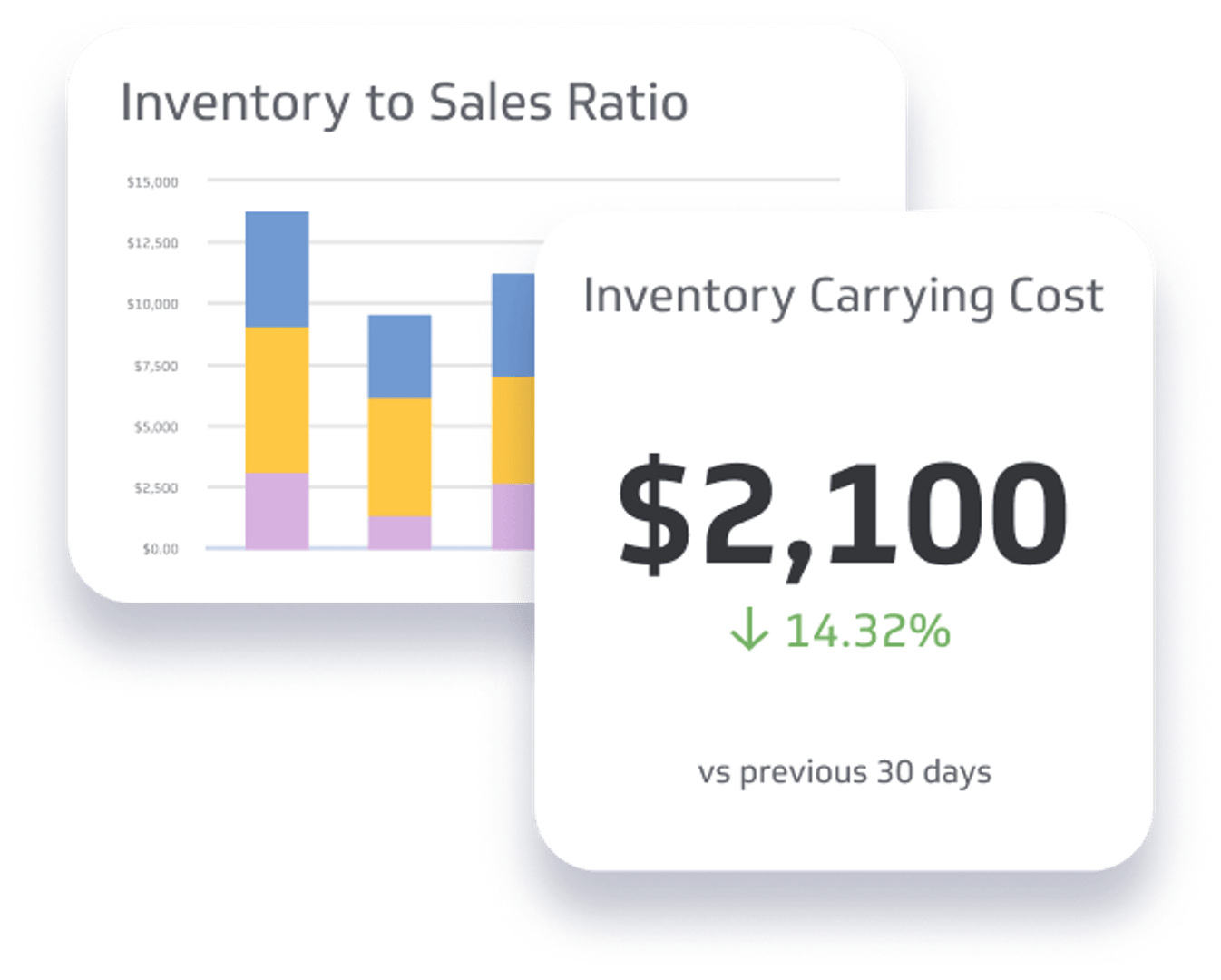 Give your data purpose so you can effectively manage your supply chain metrics.
Manufacturing is the backbone of most of what we take for granted. But as anyone working in the manufacturing industry knows, a lot of work goes into ensuring everything goes smoothly.
Managing all the moving parts in your supply chain can be a logistical nightmare unless you have access to the right KPIs and metrics. You need to track the current status of shipments, monitor inventory levels, and ensure that all orders you ship are completely accurate. Use these supply chain KPIs and metrics to ensure that your operations are always running smoothly.
Best supply chain metrics to monitor
These are the ten key supply chain metrics you should track to optimize your business operation:
On-time delivery
Inventory to sales ratio (ISR)
Slow moving stock
Inventory carrying rate
Stock rotations
Freight cost per tonne shipped
Days sales of inventory (DSI)
Perfect order delivery rate
Months on hand
Supplier on-time delivery
See below KPI examples to learn more about tracking your Supply Chain performance.
Start tracking your metrics
Level up your analytics with a free forever PowerMetrics account