The beginner's guide to ecommerce KPIs
Published 2018-06-04, updated 2023-06-26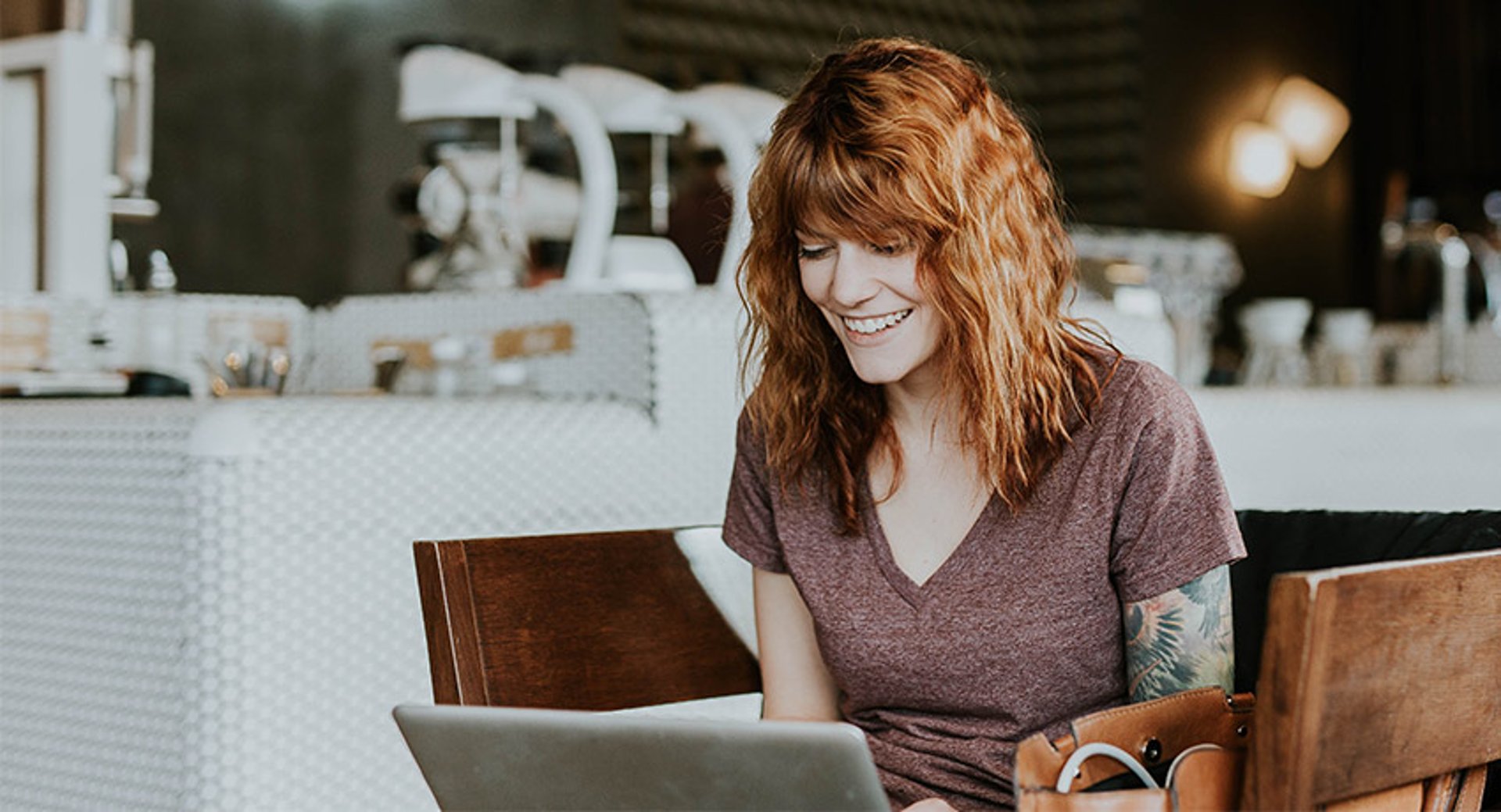 Summary - The world of commerce has changed fundamentally over the last 20 years. Amazon is now a global retailing giant. Shopify stores dot the online landscape. Every day seems to bring the advent of a new meal kit delivery service.
---
The world of commerce has changed fundamentally over the last 20 years.
Amazon is now a global retailing giant. Shopify stores dot the online landscape. Every day seems to bring the advent of a new meal kit delivery service.
Buying goods online is no longer out of the ordinary – it's the new norm. But ecommerce has done more than change how we shop. It's also changed how we measure our success in selling to customers.
In this post we'll examine how to develop key performance indicators (KPIs) for your online store.

KPIs are the guide posts that line the road on which your business is travelling.
They provide both a destination you're trying to reach and a sign of how you are progressing.
Ecommerce is no different.
Help establish the underlying strategic goals of your business
Set targets you can work to achieve
Act as a litmus test on how successful you are in reaching your goals

Imagine, for a second, a brick-and-mortar store.
But it's not just any brick-and-mortar store.
This one comes equipped with a special tracking device.
It allows you to see how many people have visited your store, which items they picked up, how close they got to checking out – even the marketing campaigns that caused them to arrive in the first place.
This, essentially, is the sort of detail you can glean from ecommerce.
Running an online store gives you data that traditional businesses could only dream of.
So it only makes sense, then, that you would create a distinct set of KPIs to measure your success.

In every single case, KPIs are unique to the business they're measuring.
It's no different with ecommerce.
That's why you can't just copy and paste some suggestions from this or any other article on KPIs.
You need to develop them yourself.
There are a number of factors to consider when setting your KPIs for ecommerce.
Consider your underlying strategic goals
Ecommerce KPIs are all about getting to the heart of why your online store exists.
Maybe you're just running your online basket store because you really like handweaving and want to share what you're making with the world.
Sure, the extra money must be nice to have. But since it's not the key goal underlying the business, it would be difficult to consider this a KPI.
Customer satisfaction – the notion that you've provided the world with a quality product you enjoyed making – probably would.
Or maybe you're a non-profit that is selling bracelets. But it's not a fundraiser. You're using them to raise awareness for a cause.
In this case profit likely wouldn't count as a KPI. Total number of bracelets sold would likely be a better metric to use.
For a major multinational corporation, though, profit would in almost all cases be a worthy KPI.
That's why every online store's KPI should be different.
Cut out the noise
KPIs aren't designed to just measure a new initiative or the success of a particular department (though those can, of course, qualify as useful metrics worth paying attention to).
They are supposed to get to the heart of what will make your business successful.
For example: Social media followers might be a metric worthy of your attention. More followers means more traffic to your site. And more traffic means more sales, right?
In most cases, though, where this would be considered a fundamental measure of success for your online store.
Instead it's more of a vanity metric than a true measure of your business's success.
Your ecommerce KPIs should focus in on what will allow you to measure the health of your store.
Everything else is just white noise.
Consider your benchmarks
No one wants to work towards an unachievable target.
By looking at previous benchmarks you can identify areas where you need to improve and adjust your targets accordingly.
It's a key pillar to setting actionable KPI targets.

Trying to decide which KPIs you should be measuring?
Ecommerce performance metrics can be grouped into a few different categories: marketing metrics, sales metrics, user experience metrics and customer satisfaction metrics.
Your KPIs will of course vary depending on your store.
But considering these categories is a good start for considering what you want your KPIs to be.
Marketing metrics
Marketing metrics measure how successful you are at driving people to your store.
This will tell you how effectively your paid channels are performing in everything from encouraging clickthroughs to whether people are converting after they arrive.
For example: You've identified that your potential customers are active on Twitter.
So you decide to set some goals for driving traffic to your site from Twitter. In this case the goal would involve looking at the number of clickthroughs Twitter has created for your site.
Other examples include:
Sales metrics
Sales metrics measure how successful you are at getting people to buy once they arrive at your store.
This is where you get down to the bottom line: How much revenue you're bringing in.
It also gives you an idea of which products are performing well and which ones are performing poorly.
You can also get a pretty good sense of what's acting as a drag on your sales.
For example: Notice a high cart abandonment rate? It could signify that your shipping costs are too high.
People are interested in your product until they get to the checkout page and see how much it's going to cost to ship.
That might be a signal you need to experiment with free shipping or other changes to the return on investment equation.
Other examples of sales metrics include:
Number of transactions
Revenue per transaction
Abandoned cart rate
Revenue per product
User experience metrics
Would you want to buy from a brick-and-mortar store that was tough to navigate?
Of course not.
So it is with your online store.
If your potential customers don't have a good experience on your site, then chances are you're going to miss out on some sales.
User experience metrics help to ensure that your store:
Makes it easy for customers to find what they're looking for
Works on key browsers and devices
Doesn't have any breaks in the checkout process
Looking at your store's performance from a user experience perspective is essential. It's how you can ensure your customers have everything they need to follow through on a purchase.
Say you take a look at your Google Analytics data. Your abandon cart rate is way higher for mobile devices than desktop or tablet.
This suggests your site may have a problem loading on mobile devices.
You'll want to run a few tests to get to the bottom of whatever is going wrong on mobile devices.
Other examples include:
Site speed (on different mobile devices)
Bounce rate (on different mobile devices, browsers etc.)
Conversion rate (on different mobile devices, browsers etc.)
Cart abandonment rate (on different mobile devices, browsers etc.)
Customer satisfaction metrics
Your job doesn't end when your customer reaches the thank you page.
You need to have the right metrics in place to measure how happy your customers were before, during or after the experience they had on your store.
This is where you can mine what's being said about your brand online for the purpose of making your experience better.
It can also be a great tool for illuminating any blind spots in your quality control process.
Say you use a dropshipper for sending out your inventory to customers. That means you don't have the same level of control – or oversight – on this part of the process as you do on other parts of the customer journey.
If you start getting a number of negative reviews illuminating problems with how your product is packaged and delivered, it could be a useful insight into issues you need to address with your dropshipper.
But it's not just product reviews on your site.
The internet is rife with tools that you can use to get a gauge on customer sentiment.
Examples include:
Customer satisfaction survey results
Online review sites results
Website reviews
Social media comments
Product reviews left on your site

Your KPIs will need to be unique to your online store.
But looking at a few examples to get the creative juices flowing never hurt anyone.
Here are a common e-commerce KPIs you might want to consider adopting – or modifying – for your own ecommerce store.
Conversion rate
How it's calculated: Conversion rate is calculated by dividing the number of sales you receive by the number of users who visit your store.
Why it's worth adopting as a KPI: Conversion rate is an important tool for tracking how successful you are at getting users to buy after they arrive at your site.
A high conversion rate suggests you have a great user experience, appealing products and an easy checkout process.
A low conversion rate suggests you may want to look at how usable your site is.
Number of website visits
How it's calculated: Simple – use an analytics tool to look at how many users your site attracted.
Why it's worth adopting as a KPI: You can't make sales if people aren't visiting your site.
Measuring the number of website visits you receive is particularly important when you're just getting your site up and running.
This is when building your visibility through marketing efforts is essential.
Revenue
How it's calculated: Counting the amount of money earned from purchases on your site.
Why it's worth adopting as a KPI: For most ecommerce stores revenue will be at the heart of the store's success.
Even if making money isn't the end all and be all, it's still a good way of measuring how frequently you are getting your product into the hands of customers.
Average order value
How Average Order Value is calculated: Dividing the total revenue for a given period by the number of sales made over that period.
Why it's worth adopting as a KPI: Upselling is an important component of ecommerce.
Ever notice how Amazon always tempts you with bundles and suggestions based on products you're looking at?
It's a pretty simple proposition.
The more you can get your customers to buy per purchase the more revenue you'll earn.
Cart abandonment rate
How it's calculated: Divide the number of users who add products to their cart by the number of completed purchases.
Why it's important: Enticing users to convert once they've placed a product in their cart is an important part of ecommerce.
A high cart abandonment rate suggests there's some sort of obstacle or disincentive preventing users from converting.
Maybe shipping – usually calculated after a product is placed in the cart – is too high.
Maybe there's a problem with your checkout on certain devices or browsers.
Cart abandonment rate helps you to ensure you're not missing out on any lost revenue.

Ecommerce is a different field that requires its own set of KPIs.
Even "traditional" retailers with ecommerce arms will want to adopt separate metrics for their online stores.
But, at the same time, ecommerce is no different than any other business.
To be successful you need to measure the metrics that will tell you whether you're successful or not.
And that begins with adopting the right KPIs.
Get some more inspiration by checking out our KPI Examples Library
Related Articles