Social Media Manager's Dashboard
A dashboard to help social media managers demonstrate ROI and manage social media campaigns.
Track all your Social Media Manager's KPIs in one place
Sign up for free and start making decisions for your business with confidence.
or
Sign up with your email
Free forever ● No credit card required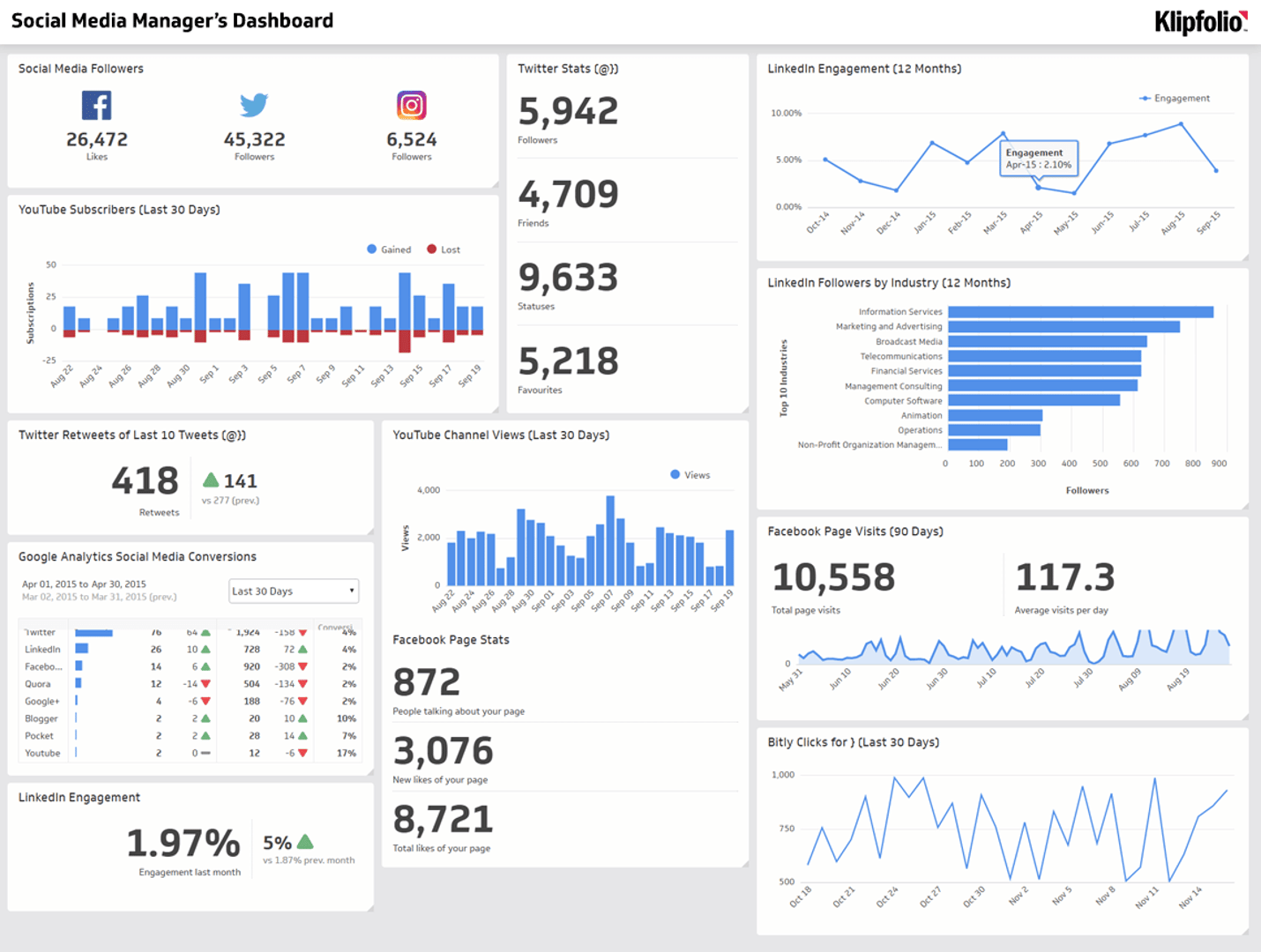 What is a Social Media Manager's dashboard?
The social media manager's dashboard is designed to provide an overview of your marketing performance across multiple social media channels.
The metrics displayed on this social media dashboard cover key social channels such as Twitter, Facebook, LinkedIn, and YouTube. As well, social media manager's are required to demonstrate return on investment on marketing campaigns. One of the most pragmatic ways to accomplish this is to show how much website traffic and leads social media campaigns generate.
Relevant KPIs and metrics
Related Dashboard Examples
Start tracking your metrics
Level up your analytics with a free forever PowerMetrics account