Klipfolio for Social Media Managers
The control you want, the social data you need.
All your social media metrics and KPIs in one dashboard reporting tool.
"Data when you need it! Klipfolio is our best resource whenever it's time for us to launch a campaign and need to see results in real time."
Jean Devenish
Growth Hacker at WebProof.com
Building dashboards for your social media analytics
As a social marketer, you are responsible for representing your company's brand across many platforms. With social listening as part of your content marketing strategy, social marketing plays an integral part of how you share your message to your audience. Whether you're using Twitter, Facebook, Instagram, LinkedIn, Google+, Pinterest or other platforms, Klifolio can help your bring all your social media analytics into one dashboard.
Tracking your social media metrics
When it comes to tracking your social media metrics, it's important not to focus only on vanity metrics. Although vanity metrics aren't harmful to keep track of, they tend to focus on lower value stats rather than stats that really highlight your performance and efforts. Engagement metrics, on the other hand, truly help you understand how much of an impact your social media presence is having on your customer acquisition abilities, customer retention and most notably, conversion rates.
You should focus your social media tracking efforts on social media engagement metrics including:
Comments per post
Social shares per post
Engagement rate per follower
Number of Influencers who shared a post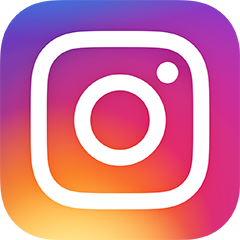 Instagram analytics
Are you getting the most from your Instagram account? Did you know that with a business account, you can have access to the free Instagram Insights tool which provides you with helpful performance metrics. You can also do a deep dive on your Instagram Ads thorugh the Facebooks Ads interface. If you're just getting started with Instagram analytics, below are some key metrics you should be tracking.
Top account-based metrics to track in your Instagram account:
Top Post Rankings: Tracking which post had the most impressions in a day, month, quarter, or year will help you identify what content is being consumed and engaged with the most by your community.
Top Follower/Influencer: Ranking your followers by the number of followers they have provides you with an opportunity to find the best potential influencer for partnerships and collaborations that will resonate with your community.
Top Mentions: Tracking top mentions helps you identify top influencers that have interacted with your posts. Building relationships with active influencers can help you create great content that helps with brand awareness and engagament.
New Followers: Keeping an eye on your follower growth helps you to plan future posts and create a strategy based around past trends.
Top post metrics to track in your Instagram account:
Post Engagement: The number of times users interact with your Instagram post. This is an important KPI to help you understand the type of content that is most engaging to your users.
Post Engagement Rate: To calculate post engagement rate, you'll add the number of likes, mentions, and replies and divided that by the number of impressions the post received. Tracking post engagement rate helps you to understand how active and engaged your audience is with your content. Use that data to build a social strategy and experiment with your account.
Instagram Reach Percentage: To calculate reach percentage, you'll use the total number of impressions divided by the total number of followers. If a post did not perform well, or only saw by a small percentage of your followers, you can try to repost it but in a different format, message, headline, image, etc.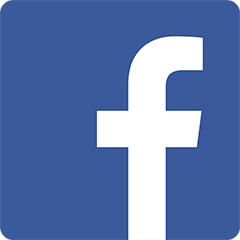 Facebook analytics
Are you using Facebook Insights to monitor and report on your page and post performance? With Klipfolio, you can pull in your Facebook Insights and create custom vizualizations and dashboards that are easy to share with your organization. You can also combine your Facebook data with data from other social media platforms or Google Analytics, which helps bring your data to the next level. Here are some metrics you should be tracking to monitor your Facebook performance:
Post Engagement: The number of times users interact with your Facebook posts. This can help you create a strategy by looking at what type of content resonates most with your audience.
Positive Actions: Tracking the number of likes, comments, and shares your posts receive is a great way to rank your content and decide what types of posts your company should be sharing with your community.
Negative Actions: Tracking negative actions like unlikes, hiding posts, and reporting content as spam is another great way to verify that the content you're sharing is the type of content your audience is looking for.
Page Views: How is your page performing month over month? Tracking metrics like page views can help you see if your page is growing at the rate you had planned. Use this data to promote and share your page in new places on your website.
Organic Reach: Like website traffic, it's important to know how many users saw your content organically. The more followers and engagement you get, the larger your reach becomes.
Paid Reach: Are you promoting your content on Facebook? Make sure you see ROI for those posts by tracking the paid reach of your posts. Use the data to create a paid strategy for your Facebook account.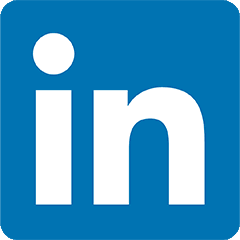 LinkedIn analytics
As a leading B2B social platform, LinkedIn is commonly used as part of marketing's ABM strategy to help build 1 on 1 relationships. It's also used to help share industry information and establish yourself as a thought leader. LinkedIn analytics provide key performance insights around three core areas: Updates, Followers and Visitors.
Updates: Focuses on the organic and paid content that you're sharing with your LinkedIn audience. You can review key metrics such as the number of impressions, clicks and interactions that people have had with your content. You can also track the number of followers acquired by promoting each update and their engagement levels.
Followers: Helps you gain insight into your follower growth over time. This includes high level metrics such as the total number of LinkedIn members following your company page or the number of followers you acquired through organic and paid content.
Visitors: Gain insight into the users who visit but don't follow your LinkedIn profile. Page views is a simple graph that tracks how many times your company page was viewed. If you have a career page, you can report on how many times your different jobs were viewed. Unique visitors helps you to discover how many unique LinkedIn members are interacting with your profile.
Twitter analytics
Are you using Twitter to share updates, content, and other material with your followers? Klipfolio is a powerful Twitter analytics tool that allows you to track and monitor your brand beyond just Twitter followers. Klipfolio's integration with Twitter provides you great marketing intelligence that will allow you to discover how to maximize your Twitter usage.
You can leverage Klipfolio to learn about your audience, track the success of your campaigns, compare your results to other social media channels, find out what content is resonating the best with your audience, track the performance of ad campaigns, and much more.
Social media dashboard examples
Curious to see what you can track in Klipfolio? Here are just a few examples of social media dashboards that help you stay on top of your performance and easily share results with your team. View the live dashboard examples to get a better look.
Get an interactive view of your various social media accounts in one simple view
Easily track key metrics like Comments, Likes, Engagement, and more
Share your social media performance and numbers without building monthly manual reports
Keep track of your social traffic in an interactive dashboard
Get a better understanding of your social media performance by tracking how visitors interact on your site
Share the dashboard with your team or put it up on a TV to highlight big wins from your social efforts
Ready to start tracking your social media metrics with Klipfolio
Are you a social marketer responsible for representing your company's brand across many platforms? Do you find it difficult to share your key social media metrics with your company on a regular basis? Klipfolio allows you to pull in data from all of the different social media platforms you use to track your performance—and display precisely what you need in a single interactive dashboard. What does this mean for you? No more manual reports or Google Sheets with multiple versions. And you can get started with just a few clicks.
Pre-built Dashboards
Here are a few pre-built social media dashboards
How are you performing on your social media channels right now? This social media dashboard tracks metrics from 5 platforms: Facebook, Twitter, LinkedIn, YouTube, and Instagram.
This dashboard connects to Google Analytics and tracks traffic to your site that came from social channels.
Pre-built Metrics
Here are a few pre-built social media metrics.
Click each icon to see what's possible.
Facebook
Connecting your Facebook data into Klipfolio gives you instant access to your page performance. You can also combine your Facebook data with data from other key services. With Klipfolio you can track metrics like:
Daily reach
Clicks
Engagement
Impressions
Visits
And more
Make sure people are noticing your page (impressions) and getting excited by liking, commenting and sharing your posts (engagment).
See what else you can build for Facebook
Instagram
Monitoring your Instagram performance can be time consuming and sharing results can be tough. With Klipfolio you can easily track and share metrics like:
Followers
Latest post
Total posts
And more
Twitter
Wish you could easily make your Twitter performance visible to your whole team without building monthly or weekly reports? In Klipfolio, it's easy to track metrics like:
Followers
Competitor ranks
Retweets
And more
See what else you can build for Twitter
LinkedIn
Get more insight into your social performance by connecting your LinkedIn account to Klipfolio. You can get a better understanding of how your page is engaging users. Track and share metrics like:
New followers
Shares
Impressions
Engagement
And more
Use this sophisticated Klip to compare your key LinkedIn metrics last month to the previous month, and display the trends over time.
Determine your success in creating viral updates. See how many shares your page had at the end of last month and compare it to the previous month.
See what else you can build for LinkedIn
YouTube
Are you getting the results you want from your company's YouTube channel? Find out by connecting your channel to Klipfolio and building interactive dashboards. You can easily track and share metrics like:
Subscribers gained
Subscribers lost
Video views
And more
Rank your top 10 videos and see how successfully you are attracting your audience.
See what else you can build for YouTube
Pinterest
Are you using Pinterest to share content? Get more insight into your performance by creating a Pinterest dashboard in Klipfolio. You could track and share metrics like:
Followers
Likes
Pins
Comments
And more
Buffer
Are you using Buffer to schedule your social media posts? By connecting your account to Klipfolio, you can pull in data and build a dashboard that helps monitor your performance. Track and share metrics like:
Favorites
Retweets
Mentions
Clicks
And more
Monitor your latest tweets and see their key stats over the past 30 days.
See how many Facebook comments and posts you've had over the past 30 days.
See what else you can build for Buffer
Talkwalker
Are you using Talkwalker to get more insight into your Twitter performance? Use that data to build a powerful social media dashboard in Klipfolio. Track and share metrics like:
Mentions
Positive sentiment
Negative sentiment
Neutral sentiment
And more
Understand the sentiment behind mentions of your company name across all media channels.
See what else you can build for Talkwalker
Discover dashboard builder's delight
Our customers in social marketing roles love Klipfolio because it empowers them to build their own dashboards. Sure, it takes time to get it right, but it's absolutely worth it.
Connecting your data
You've got an impressive tech stack, but how do those puzzle pieces fit together? Klipfolio is an API machine with 100s of connections to the social media channels you use to help grow your business.
Browse the 100+ services you can connect to
The Editor
Love to tinker and build but tired of using Excel or Google Sheets to share your key results and metrics? The Klip Editor is where you bring your data story to life. Build custom data visualizations that you can share with your whole organization.
Custom visualizations
Drag-and-drop visualizations from the palette to start assembling your custom dashboard. Choose from standard data visualizations like charts, bullet charts, and scatter plots. Or get creative and inject custom HTML into your dashboard. The choice is yours.
Social Media Marketing Agencies
If you are a social media marketing agency, you can help your clients become better at social data analysis by building them custom metrics and dashboards. Leverage our white-lable feature to brand the dashboard as yours! Here are a few more benefits you'll see when building dashboards for your clients:
Showcase ROI in real-time: Partnering with Klipfolio enables you to provide your clients with transparent access to the metrics that matter most to them.
Automated reporting: Deliver interactive performance dashboards in real-time or submit PDF dashboard reports at the push of a button.
100s of integrations: Agency partners are empowered with the freedom and flexibility to connect their dashboards to a wide variety of data sources in real-time, so they don't have go to ten places to get one answer (and neither do their clients).
Dashboard reports: Create branded PDF reports for your clients and schedule recurring email reports based on live dashboards.
Customize your dashboards: Add your logo and taglines to your dashboard, stylize individual Klips and automated dashboard reports, or refine the look and feel of your dashboards at a more granular level with custom CSS.
Client management: Get access to our dashboard management hub that lets you manage multiple client accounts in a single place.
Sharing
Data is meant to be shared. A dashboard without any viewers is, well, kind of sad. Wouldn't you agree?
Which is exactly why we make sure you can share with your team multiple ways.
TV dashboard display
Our customers love showing off their dashboards on wall-mounted TVs throughout the office. It's a great way for executives to nurture a culture of data transparency and the team to see their performance at a glance. Plus, it looks super cool.
Slack, email snapshots, and links
Send Klips or entire dashboards via Slack, setup manual or recurring email snapshots, and share links to your live dashboard.