Top 10 Instagram Analytics metrics you need to measure
Published 2018-07-03, updated 2023-09-26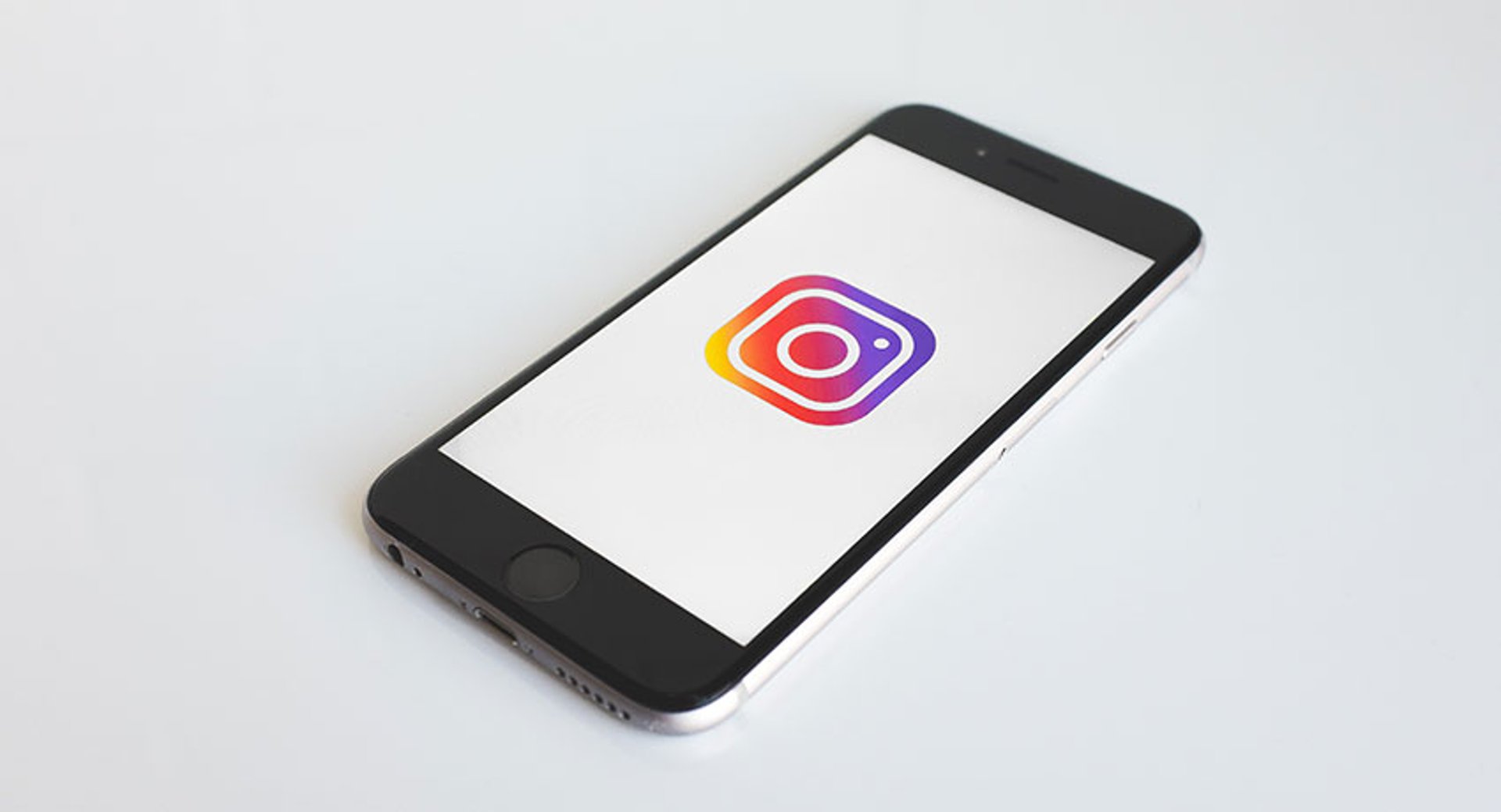 Summary - Learn how to increase your followers by tracking the right Instagram metrics for growth.
---
Instagram success starts with looking at the right metrics.
So if you're stuck trying to find the right ones, we've got you covered.
These are the top 10 metics you need to measure to build a successful Instagram profile.
The top 10 metrics for Instagram Analytics
The top 10 metrics for Instagram Analytics are...
Engagement
Top posts
Followers
Story views
Reach
Ad clickthroughs
Most engaged hashtags
Impressions
Video views
Location data
But before we begin...
The following Instagram metrics are designed to offer an overview of the sorts of metrics that are available to you when measuring Instagram success.
But, like with any measurement strategy, they need to be customized to your organization's unique goals.
That's why we've also listed the reason why we think they matter and alternative metrics that are also worth measuring.
This way, you can use the list as a jumping-off point for identifying the metrics that will best serve your goals.
So, without further ado, here's the list of the top 10 Instagram Analytics metrics that you can track on a PowerMetrics dashboard.
Engagement rate
What it measures
Engagement rate measures the number of followers who are engaging with your posts.
It's calculated by dividing the number of followers you have by the number of "engagements" (usually likes and comments) you receive.
Example: Your profile has 1,000 followers. Your posts receive 20 likes and 30 comments (for 50 total engagements). Divide 50 (your engagement count) into 1,000 (your follower count) and you have an engagement rate of 5 per cent.
Why it matters
Engagement matters on Instagram.
It's not enough to rack up a ton of followers. You need to ensure you're posting content to which they want to pay attention.
Measuring your engagement rate helps to tell you how successful you are at posting content in which your audience is interested.
Alternative and similar metrics
Top posts
What it measures
Top posts gives you insight into the types of posts that are performing best on your channel.
These can be organized using different metrics. Top post by number of likes, top post by impressions, top post by number of shares – whatever best encapsulates your goals.
Why it matters
Posts are one of Instagram's "essential elements" – the videos, photos and captions that appear in users' feeds.
Instagram also offers users other features. But it's difficult to imagine a profile that could be successful without them.
Measuring your top posts gives you insight into which types of contents perform best.
Does your audience prefer video or photo posts?
What time of day works best to post?
What sort of content most engages your audience?
Looking at the characteristics of your top posts can help answer these questions.
Alternative and similar metrics
Top video post
Top sponsored post
Followers
What it measures
Followers measures the number of users who are following your account.
Why it matters
When an Instagram user becomes your "follower", that means your content is showing up in that user's feed on a regular basis.
Followers are important for two reasons:
They give you an idea of the number of people who are going to be regularly seeing your content. More followers means more views on your content.
They act as a key indicator at how popular your profile is. A lot of people choosing to follow means you must be doing something right. Slow follower growth means you might need to change up your strategy.
Alternative and similar metrics
Top follower
Engagement as a percentage of total followers
Saves
Story views
What it measures
Story views measures the number of times Instagram users have watched your stories.
Why it matters
Stories are a big part of Instagram these days.
And with features such as polls, ads and links, it's easier than ever for organizations to make use of stories to connect with their target audiences.
Story views help give you an idea of how users are interacting with your stories. That information can then be put to work in making optimizations and improvements.
That way you can deliver the types of content that will resonate most with your audience.
Alternative and similar metrics
Unique story views
Completion rate
Direct messages from stories
Story clickthroughs
Follower reach
What it measures
The percentage of your followers who have seen a piece of your content.
This is different than impressions, which measures the total number of times your content was seen.
That means if a user sees your post twice, it counts as two impressions. However that means it will only count as one user towards your reach.
Why it matters
Instagram, unlike some social media, doesn't present content to its users chronologically. Instead the Instagram algorithm decides what users see.
The upshot: just because you've posted something doesn't mean your followers will see it. That means that half the battle is just to get your post into your followers' feeds.
Calculating follower reach helps you to see how many of your followers actually see your posts.
That can help to diagnose other issues you might be having with your Instagram account.
For example: Maybe, if you're not getting a lot of engagement, it's because people simply aren't seeing your posts?
Alternative and similar metrics
Ad clickthroughs
What it measures
Ad clickthroughs measures the number of times users have clicked on the call-to-action in your Instagram ads.
Why it matters
Unlike organic Instagram posts, the ads platform allows you to create posts that encourage users to click through to a landing page.
That allows you to use Instagram ads to generate clicks to your website.
Measuring clickthroughs from ads helps you to stay on top of one of the key reasons for running ads on the Instagram platform.
Alternative and similar metrics
Ad impressions
Ad clickthrough rate
Ad cost-per-click (CPC)
Most engaged hashtags
What it measures
The hashtags that received the most use in posts.
Why it matters
Hashtags are a relatively recent Instagram phenomenon. But they've rapidly grown in importance since 2017, when the platform allowed users to begin "following" hashtags.
Now hashtags are an essential tool for many Instagram strategies.
You can latch onto an existing hashtag to help grow your following or create your own to encourage users to generate their own content around your brand.
Tracking most engaged hashtags can help on both fronts.
On the following front, measuring the most engaged hashtags can give you an idea of which hashtags you should be using in your posts. It can also give you a sense for which hashtags are trending, allowing you to fit your posts around emerging topics.
On engagement, following hashtags can help to identify how successful a hashtag campaign was in engaging your audience.
Impressions
What it measures
The impressions metric measures the number of times an Instagram post has been served to users.
Unlike reach, an impression is counted every time a post is seen – even if a user is seeing it for a second or third time.
Why it matters
You can't get engagement if no one is seeing your posts.
Impressions can help to diagnose potential issues further down your Instagram marketing funnel.
Alternative and similar metics
Video views
What it measures
The number of views your video posts received.
Why it matters
Video is a big part of Instagram. Brands have successfully used Instagram video content to build new audiences and greatly expand their followings.
Checking in on your video views can help to measure the effectiveness of your video marketing strategy.
It also compares performance between video and regular posts. That way you can ensure you end up with the most effective content mix possible.
Alternative and similar metrics
Location data
What it measures
Location data, one of many audience metrics Instagram Analytics provides, measures where your Instagram account's followers are located.
Why it matters
The location data Instagram Analytics offers can help to shape your Instagram strategy. If you find you have a lot of followers in a particular geographic area, for example, you can start targeting content to those areas either through ads or the types of posts you create.
More than that, though, it can also help to inform the rest of your marketing strategy. The location data you mine from Instagram Analytics can also be put to work in shaping your tactics on other social media platforms.
It's not just location information, either. Instagram Analytics offers a treasure trove of data – from age to gender – that can also be put to use.
Alternative and similar metrics
And that's it!
I hope this post has helped orient you in the landscape of Instagram Analytics and what the most popular metrics are to monitor for success.
For more on YouTube analytics and social metrics, check out a few of these posts:
Related Articles