Best Free Online Project Management Software Tool
Published 2018-10-11, updated 2023-07-25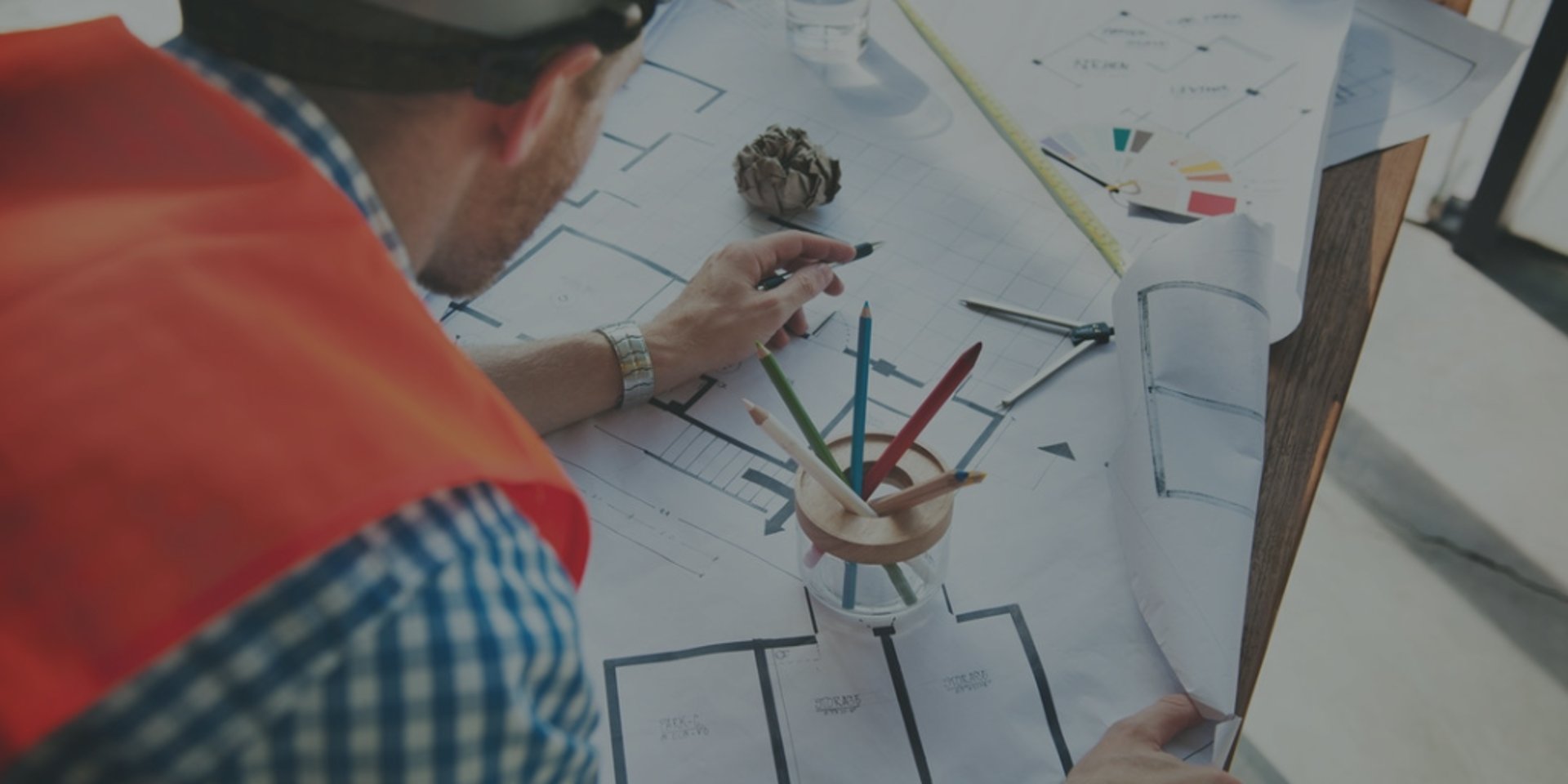 Summary - What is project management? Use this guide to find out everything you need to know about the best free project management software tools. ? Learn more today!
---
What is Project Management?
Project management is a set of strategies and tactics for implementing projects successfully.
What's a project, you ask?
The Project Management Institute (PMI) defines projects according to several unique attributes.
To PMI projects are:
Temporary, meaning that defined beginning and end dates set projects apart from ordinary, everyday tasks
Unique, meaning that projects aren't routine. They are designed with a specific set of parameters aimed at accomplishing a specific goal.
Project Management, then, is pretty simple: It's how you successfully complete your projects.
The 8 best free project management tools
What do Project Management apps do?
Project management software is a tool designed to control costs, meet deadlines, improve productivity and facilitate collaboration so that you and your team can more easily complete projects.
Projects are usually complicated. They involve disparate elements of organizations spread across different roles, levels and geographic areas.
A simple project management software is designed to simplify these complications for you.
It brings together everything you need to complete a project for everyone to view and access – all in one place.
Take file management, for example.
A free online project management software will bring together all the files you need to complete a project so they are easy and simple to find.
The software also makes it possible for you and your colleagues to see timelines and deadlines for any projects on which you are working through schedules and deadline reminders.
How does Project Management software help
Project management software is a key factor in helping you meet your project management goals.
It helps to:
Control costs: Project costs can quickly spiral out of control if you're not paying attention to where the money is going. Project management software helps you control costs by tracking – and documenting – where the money is going. This ensures you keep project costs within the confines of your budget.
Meet deadlines: Sometimes, organizing a project can feel like running around with your hair on fire. You not only need to ensure that you're meeting your deadlines, but you need to set and monitor deadlines for the rest of the team. A missed deadline could quickly blow up your project. That's where project management software can help. Many tools come with schedules that will help keep you on track as you complete your project. This includes visualization tools that help make it easier for everyone on the team to see who's doing what and when.
Improve productivity: For a project to be successful, everyone needs to be working as efficiently as possible on their particular tasks. Project management software helps to keep everyone on schedule by clearly laying out the tasks everyone needs to complete.
Encourage collaboration: Successfully completing projects requires constant communication among team members. Project management software ensures you are in regular communication with everyone who's working on a project.
Best low-cost and free Project Management software
Click on any of the project management tools free overview for more details
Asana
Asana is a cloud-based project management tool for teams to track and manage the progress of projects. Teams of users can add tasks, assign them to team members, set due dates for completion, comment and share relevant documents.
Pros:
Intuitive, user-friendly interface.
Easy to set tasks, subtasks, and deadlines.
Allows for custom fields for better project tracking.
Robust integrations with other tools like Slack, Google Drive, and Dropbox.
Cons:
Limited features in the free version (like timeline view and advanced search).
Not ideal for large or complex projects due to limitations in the hierarchy of tasks.
May have a learning curve for new users to get accustomed to all its features.
Pricing Free up to 15 team members, Premium: $9.99/member/month with timelines, advanced search and reporting, private teams and projects, admin controls. Request a quote for the Enterprise version.
BaseCamp
BaseCamp is a cloud-based SaaS platform that combines all the tools teams need together in one place: message boards, schedules, to-do lists, group chat, documents and file-storage. Basecamp enables your team to have a single location for messages, files, to-dos and timelines.
Pros:
Excellent for communication and collaboration with an in-built chatroom, to-do lists, and file-sharing features.
Offers a simplistic, clutter-free interface.
Flat learning curve - very easy for beginners to start with.
Cons:
The free version, Basecamp Personal, is limited to 3 projects and 20 users.
Lacks time tracking features.
Limited customization options.
Pricing Free 30-day trial and $99/month regardless of users for message boards, real-time group chat, to-do lists, schedules, 500 GB file storage.
Mavenlink
Mavenlink is a cloud-based tool that unites project management, collaboration, time tracking, resource management and project financials all in one place. See and manage every resource, across every project at every stage of the project cycle.
Pros:
Robust project management tool with advanced features like resource planning and time tracking.
Great for scalability as it can handle simple to complex projects.
Integrates well with popular tools like Google Workspace and Salesforce.
Cons:
Mavenlink doesn't offer a free plan, just a free trial.
Its interface can be a bit overwhelming for new users due to the plethora of features.
The software can be slow to load at times.
Pricing Teams: $19/month for up to 5 users with collaboration and task management capabilities. Professional: $39/month/user for collaboration, project management and time tracking functionalities. Request access for 10-day free trial Enterprise, Premier.
Podio
Podio is a cloud-based collaboration service to build apps and set up workplaces to support preferred workflows. Podio has status updates, group messaging, individual chat, as well as audio and video calls.
Pros:
High flexibility with customizable workspaces and fields.
Good for managing and tracking different types of work- tasks, sales leads, etc.
Facilitates communication with in-built chat and video conferencing.
Cons:
Limited features in the free version.
Customizing Podio can be time-consuming.
Interface is not as intuitive as some other project management tools.
Pricing Free for 5 employees, Basic: $9 for user management and unlimited external users, Plus: $14 for light user role, automated workflows and read-only access.
ProofHub
ProofHub is a SaaS-based project management software that comes with an integrated group chat, quick discussion on projects, workflows and boards, project reports and many more features. ProofHub is being used by over 85,000+ teams and businesses worldwide, including Netflix, Google, Disney and NASA.
Pros:
Offers task management, time tracking, and file-sharing all in one place.
It has a simple and user-friendly interface.
The built-in notes app is useful for quick idea sharing and brainstorming.
Cons:
ProofHub doesn't offer a free plan, only a free trial.
The software can have issues with speed and performance.
Lacks advanced features like risk management and budgeting tools.
Pricing Essential: $45/month billed annually for 40 projects, unlimited users and 15GB storage. Limited time offer of Ultimate Control: $89/month billed annually for unlimited projects, users and 100GB of storage.
Jira
Jira is a proprietary issue tracking product, developed by Atlassian and provides bug tracking, issue tracking and project management functions. Jira Software is built for every member of your software team to plan, track, release and report team performance based on real-time, visual data.
Pros:
Highly flexible and customizable, great for agile project management.
Extensive set of features for software development projects including bug tracking, issue tracking, and project tracking.
Allows for various report types to monitor project progress.
Cons:
The free version is limited to 10 users.
The user interface can be complex and intimidating for new users.
Overkill for simple projects or non-software development projects.
Pricing $10/monthly flat fee up to 10 users, $7/user/month for 11-100 users.
Trello
Trello is a web-based project management application that is focused on organizing and prioritizing projects through boards, lists and cards. Dive into details by adding comments, attachments directly into Trello cards and integrate apps into your Trello boards directly.
Pros:
Simple, user-friendly interface with a board and card system.
Integrates well with other apps (like Google Drive, Slack).
Great for visualizing project tasks and progress.
Cons:
The free version has limited automation commands (called Butler).
Not ideal for large projects as it can get cluttered.
Lacks more advanced project management features like time tracking and reporting.
Pricing Free with limited file attachments of 10MB. Business Class: $9.99/user/month with unlimited Power-Up integrations with increased privacy control. Enterprise: $20.83/user/month with 2-Factor Authentication, Personalized Onboarding Assistance and Priority Support.
Zoho Projects
Zoho Projects is a project management software that enables teams to plan, track and collaborate through task management, forums and chats, charts and reports, time tracking tools, and issue tracking and workflow.
Pros:
Comprehensive tool with features like time tracking, task automation, and document management.
Good collaboration features with a built-in chat.
Can handle complex projects and tasks well.
Cons:
The free version is limited to 3 users and 2 projects.
Some users find the interface not as intuitive as other tools.
Occasional performance issues reported.
Pricing Standard: $20/month for 10 projects and 15 users, with ability to attach files up to 5GB. Express: $40/month for unlimited projects, 25 users, with ability to attach files up to 20GB. Premium: $85/month for unlimited projects, 25 users, with ability to attach files up to 100GB
Key questions to ask when evaluating Project Management free software features
Click on any of the questions below for answers.
Purchasing a project management software solution can be an experience different from many other software purchases.
You'll want to customize your questions depending on your needs.
But, in the interim, here are a few questions to get you going.
What does our organization need project management software to accomplish?
This is where any discussion about project management software needs to start.
If the software isn't going to help you better achieve your goals, it's not worth considering.
What's more, the sorts of software you'll want to consider will depend on your needs.
For example: Some project management software is better-suited for time management, which would be better-suited for organizations that need to track time for billing purposes.
By doing legwork about what you need to accomplish in advance you'll be able to better assess the type of software that's going to best serve your needs.
How comprehensive of a solution do we need?
Some project management software is more complicated than others.
The right software for you is one that's comprehensive enough for what you want to accomplish but not so complicated that it's beyond your capacity to figure out.
Does the software integrate with our other tools?
Project management software should, ideally, work with whatever other software tools you have. That way you can seamlessly integrate it into your workspace.
Make a list of the tools you are currently using: Your CRM, your document management tool, any sort of internal communication tools you might have. Then, try to find project management software that will connect with them.
You'll also want to see if the software can take your existing data and import it. That helps to reduce the time you'll spend getting your new system up-and-running.
How many people will need access to this tool?
Different project management tools offer different levels of access.
So you'll want to ensure you know in advance how many users will need access to the tool.
Not everyone in your organization will need to be on the project management software.
That's why you'll want to think carefully about who on your team should be using the tool.
Do we need a cloud or on-premises solution?
Project management software exists, for the most part, in one of two categories: Cloud or on-premises.
Cloud means your project management software can be accessed from anywhere, with data housed outside of your office.
This provides a number of advantages, including better accessibility, greater security and (in many cases) lower costs.
On-premises software is exactly that: Software is installed on computers that exist in your office and can only be accessed from the one location.
This is the way software used to be done, where every program you wanted to use needed to be individually installed on every computer it was being used on.
Both offer advantages and disadvantages (though cloud is by far the more popular option these days).
You'll want to decide which is best for you and your organization.
How to build world-class Project Management dashboards and reports
Let's use Trello as an example.
Build a Trello dashboard with Klipfolio
With Klipfolio you can build a custom Trello dashboard to track your key project management metrics. Manage your ongoing projects and time in a real-time Trello dashboard. Learn how to connect to Trello with Klipfolio.
Why create a dashboard with your Trello data?
Showcases data in real-time with automatic updates.
Allows you and your employees to visualize your data.
Gives everyone access to the same information with easy sharing capabilities.
Allows for visualizations, colours, and indicators to make your numbers stand out.
Use the Connector Gallery to create a custom Trello dashboard
With our Connector Gallery, you can create custom API queries to pull in data from your Trello account. Building custom queries allows you to specify the metrics and time periods that you want to track.
You can use custom queries to build out custom visualizations in Klipfolio. You can also combine your Trello data with other relevant data (i.e. Slack) to get a deeper understanding of how your team is performing.
Learn more about working with the Trello API and how you can start building your own Trello queries in Klipfolio.
To learn more about project management dashboards and templates, check out this resource.
Read more from our Best Software Reviews series:
Related Articles