Content Backlog Metric
Measure the total amount of content pieces that are waiting to be pushed live.
Track all your SEO KPIs in one place
Sign up for free and start making decisions for your business with confidence.
or
Sign up with your email
Free forever ● No credit card required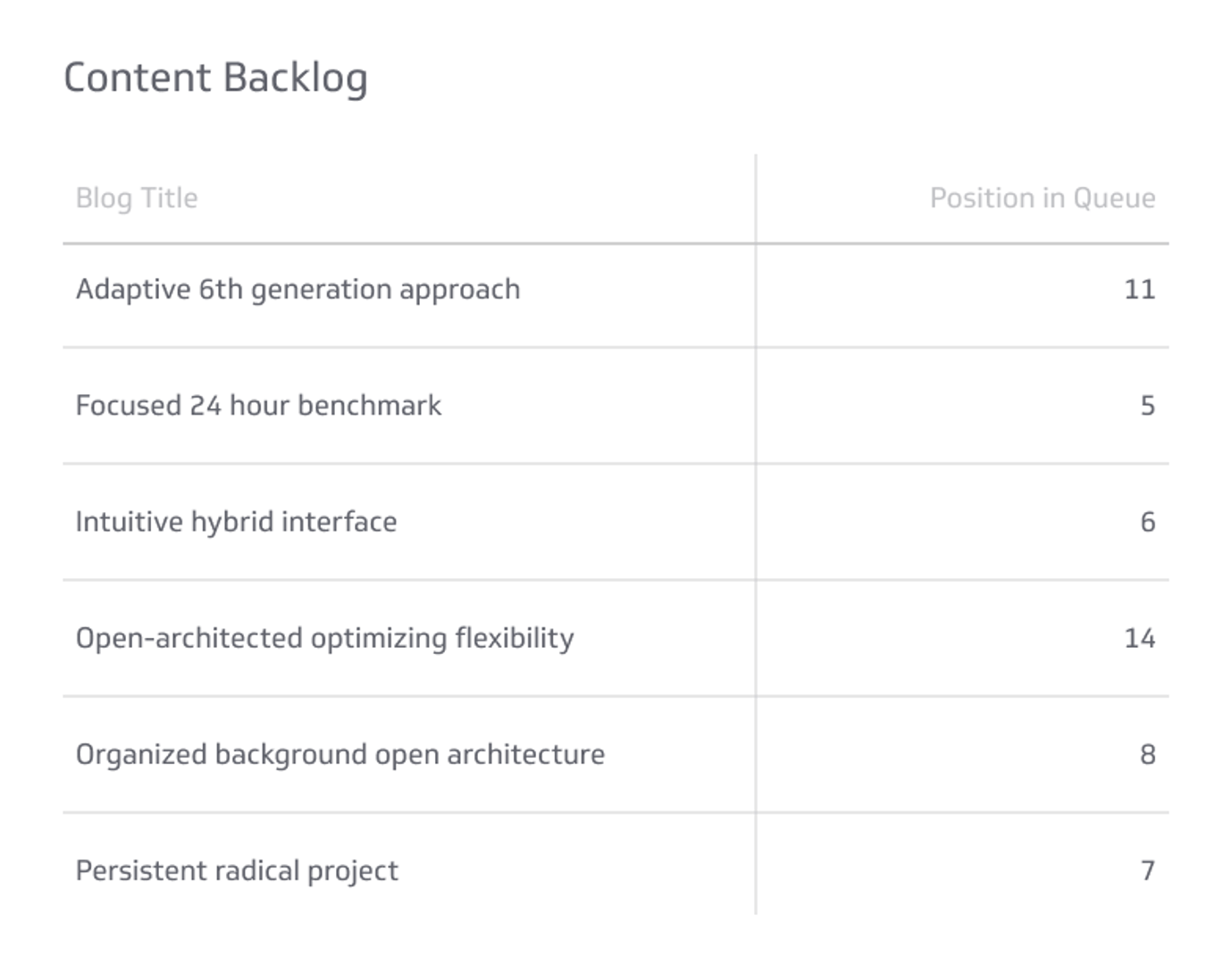 Overview
Content is a major driver of viewers to your site. As more and more content becomes live, more and more possible leads will enter your system.
Formula
Total number of unpublished pieces of content
Reporting frequency
Monthly
Example of KPI target
5 content pieces in backlog
Audience
Marketing Manager, Content Marketing Manager
Variations
Content waiting
Start tracking your metrics
Level up your analytics with a free forever PowerMetrics account