How to Build a Content Marketing Dashboard
Published 2022-02-16, updated 2023-06-26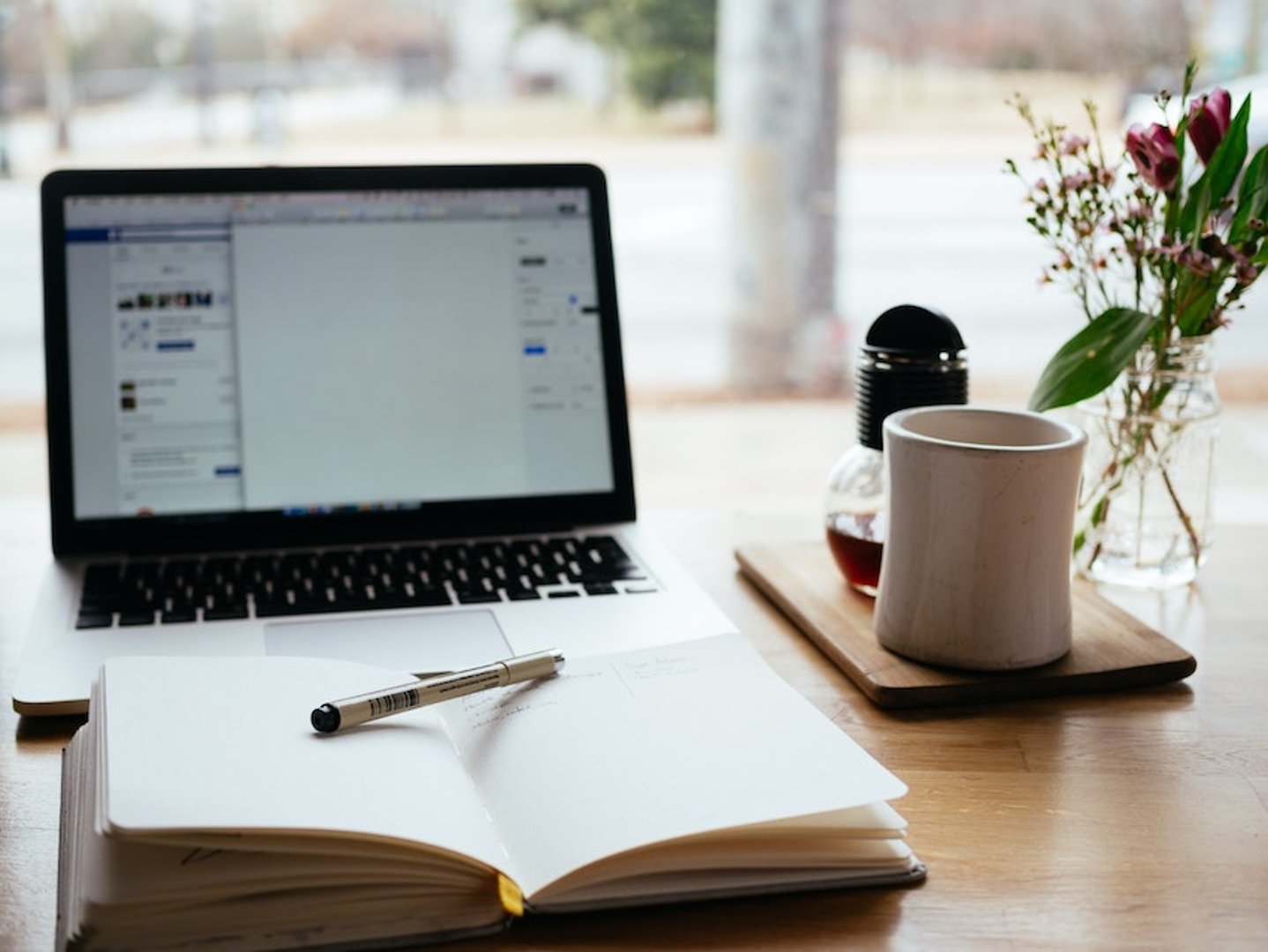 Summary - Content marketing is a core part of any digital marketing strategy. A content marketing dashboard visualizes your performance metrics so you can see what type of content yields results and where there is opportunity to improve or optimize.
---
Content marketing is a pillar in any modern digital marketing team. Content marketing is the process of planning, developing, sharing, and publishing content across various channels, like a blog, social media post, or podcast episode. In fact, this very blog post is content marketing (gasps, breaks the fourth wall).
Content marketing varies depending on which stage of the funnel you're creating, what questions you're trying to answer, and what your overall content goals and KPIs are, too.
So, now that we've covered what content marketing is let's look at what a content marketing dashboard is and why you and your team need one.
What is a content marketing dashboard?
A content marketing dashboard is a visual reporting tool that visualizes your most important content marketing metrics (more on those later!). You can measure your content efforts, like performance and engagement with your content, on a dashboard by visualizing the metrics that tell that story.
How do you measure the ROI of content marketing?
Measuring the ROI of your content marketing is important. Let's say you create and distribute excellent content, like an article or an ebook. How do you know how people are interacting with it once you send it off into the vast universe known as the world wide web? Without tracking your content marketing metrics, the truth is: you don't know.
A content marketing dashboard allows you to measure performance metrics like organic traffic and search volume, engagement metrics like average time on page or bounce rate, and conversion metrics like trial starts or form completions. There's ROI, too. This is one of the most important metrics to have on your content marketing dashboard. Content marketing ROI shows you how much revenue you made from your content marketing efforts. ROI answers the question: are we recouping the time and money we spent developing and executing the content marketing campaign? If you can see how your efforts are resulting in revenue, you will have a better focus on areas to optimize or improve.
What are the types of content marketing that you can measure?
Content marketing doesn't start and end with a blog post. The most common types of content marketing include:
Articles
Podcast episodes or audio interviews
Blog posts
Long-form content like ebooks or case studies
Courses (email or other)
Email marketing
Infographics
Newsletters
Social media campaigns
Webinars
Videos (tutorials, guest speakers, interviews)
How to build a content marketing dashboard
Now that we know what a content marketing dashboard is, it's time to build one. To start, you need to define the metrics and KPIs that you want to visualize. Here's a look at some of the top metrics that content marketers can put on a content marketing dashboard.
Metrics commonly used by content marketers
1. Average Time on Page
Someone has found your blog post. Excellent, that's step one! But are they sticking around on your website after they've gotten what they need? Are you generating real interest in your product or service? Average time on page is a good engagement metric to track. It's a clear-cut way of measuring whether or not you've piqued someone's interest. If you're looking for a benchmark, a good benchmark for average time on a page is 52 seconds.
Track your average time on the page over time and see if it correlates to any changes you've made in your approach to your content marketing strategy. For example, did you just undergo a positioning exercise and rethink the way you present your product in the market? If you see your average time on page climb when you've done big, bold things - this could be a sign it's working.
2. Page Views per Session
Page views per session will tell you the average number of pages that a user looks at per session. This metric should be used to understand if a user is exploring your content beyond the initial page they landed on. Across all industries, the pages per session benchmark are 5. If your pages per session metric sit around or above this benchmark, it's an indication that your content gets the user's attention. You can segment this metric by channel or by user type. Both are helpful ways to analyze your performance.
3. Bounce Rate
Are users landing on your website and then bouncing? Bounce rate is an important metric for content marketers. If you have a high bounce rate, it could be a sign that your content isn't engaging. If users are bouncing from your site, it might be time to look at your content strategy: Are you answering the right questions? Does your messaging touch on the key pain points? Or is your content optimized?
4. Organic Search Traffic
Organic search traffic is key in any content marketing strategy. Focusing on SEO and understanding the terms that people search for means that you can produce high-quality, valuable content that your users are actively seeking. And, if your content is serving the purpose and providing valuable search results, this metric should also impact your bounce rate and average time on the page. Quality content that answers the questions that people are searching for = better performance and engagement metrics.
5. Referral Traffic
Outside of organic search, how are people finding your content? Does one channel outperform others? Do you see trends in referral traffic sources? For example, if most of your referral traffic is coming from Twitter, perhaps you have an untapped audience that you want to explore on that channel to further your engagement. Looking at your referral traffic will help you optimize your content based on channel and know where to focus your time and effort.
6. Backlinks
Backlinks represent a "vote of confidence" from one site to another. Backlinks are an essential component of SEO, which in turn, should be a critical component of any content marketing strategy. The more backlinks to your content, the more "confidence" other websites and readers have in what you're saying. Consider backlinks as a way to measure authoritative content.
7. Conversion Rate
Lastly, let's look at conversions. If you're putting effort into planning, creating, and distributing your content, it's likely you want users to take action from it. Whether it's a form completion, a trial start, or purchasing a product or service. Tracking your conversion rate from your content at each stage of the marketing funnel is an important way to look at where users are interacting with your content before they take the intended action.
How do I build a content marketing dashboard?
It can be tedious and time-consuming to log in to Google Analytics or your CRM (like HubSpot) every day to update your content marketing metrics. Now you can build a content marketing dashboard that will automatically update to display real-time information that you can use for decision-making.
To build a content marketing dashboard, you need to:
Define your goals
Pick your metrics and KPIs
Pick a lightweight BI tool to track your content marketing metrics
Explore your metrics and pick your visualizations
Add your metrics to your content marketing dashboard and start instantly tracking them.
Related Articles