How to set up a TV dashboard that drives better decisions
So you've ventured into using a business dashboard, and you're even using it to streamline your team's communication efforts.
You're rallying around KPIs like never before, and you're sharing live dashboard links with each other.
This approach is great, but there's an easier way to share. And the best part? It doesn't involve sending emails or interruptive Slack messages.
Yes, I'm talking about a TV dashboard.
If you've never heard of such a thing, a TV dashboard is a TV screen-turned-monitoring-tool-turned-office-decor.
Also referred to as a wallboard, the basic premise is that displaying your metrics and KPIs for all to see is the easiest way to keep your team focused on and driving toward the metrics that matter.
Such dashboards are often organized by departmental goals, and they can also be used in common areas of the office for more informal purposes—such as for sharing company news or hosting events.
Low-invest, high-rewards
If this sounds like a lot of hassle—and an expensive hassle at that—I promise you it's not.
First, our basic plan is very affordable. With that, and assuming you've got a television, you can use a variety of free services to start streaming your real-time dashboard.
One of our favorite connection solutions is Rise Vision. It's how Humix, one of our partners, streams their dashboards (the image above is their dashboard).
Rise Vision is an online digital signage software that allows you to stream your Klipfolio dashboard to any TV.
We love Rise Vision because it's easy to set up and if you already have a media player and TV monitor, it's free! That's right, unlimited displays, presentations and users with a free account.
Which means...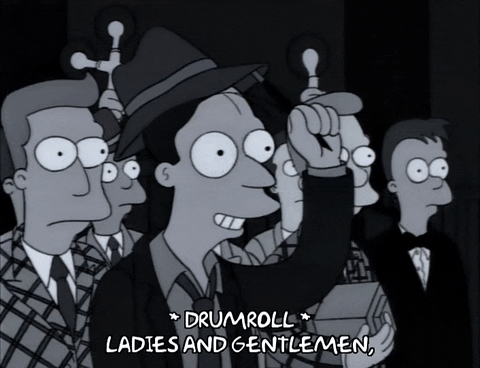 ...that your TV dashboard setup could cost you nothing at all—and that's including accessing your Klipfolio dashboard on the web and mobile app.
What you need to set up a TV dashboard
Klipfolio account
Rise Vision account
Media player (Intel Compute Stick, Zotac, Kangaroo, Pine64, NexBox, etc.)
TV monitor with HDMI
How to setup a TV dashboard in 10 quick steps
Create a Klipfolio dashboard.
Create a published link (URL) of the dashboard you wish to display in Klipfolio.
Set up your media player with your TV.
Under Displays in your Rise Vision account, click "Add Display." Give your display a name, (i.e. Sales Dashboard). Rise Vision will automatically create a Display ID for you.
Download and install a Rise Player on your Computer
You'll be prompted to enter the Display ID. This connects the TV, media player and Rise Vision Player with that ID.
Add a Rise Vision Schedule.
Add a Playlist Item in your schedule.
Add the Klipfolio published link URL.
Save and Run Schedule.
What to expect from a TV dashboard
A TV dashboard enhances the metrics monitoring experience by integrating real-time data into the actual "real-time"—directly into the working world you inhabit, rather than behind a million tabs.
Such dashboards rid the stress and urgency felt when a report is due or when you are asked a direct question about your KPIs. Just point to (or take a walk over to) your dashboard.
Something like, "How have our trials been this month?" takes a glance rather than opening multiple platforms, clicking through tabs and sifting through spreadsheets.
We have customers who set up TV dashboards in boardrooms, in each department, and even in their home offices.
The above image comes from Enhanza, another one of our partners. They're testing out their TV dashboard with Rise Vision at home before they implemented it into their office.
Business performance at a glance
When teams can see their performance in a glance, there is a new motivation to reach targets (and, frankly, more time to do it).
When executives can quickly see a clear picture of their company simply by looking up from their desk or walking through the office, asking questions, course correcting, and making key business decisions becomes easier than ever.
And when an entire company embraces their dashboards in this way, a truly data-driven culture emerges—one that is able to make smarter decisions by moving away from reflective reporting and toward real-time monitoring.
See Also:
Using Rise Vision to display your Klipfolio dashboard on big screen TVs or digital wallboards
Originally published July 17, 2017, updated Oct, 23 2019
Related Articles