Social Media Metrics Dashboard
Bring all of your social media metrics together in one place to track your multi-channel performance.
Track all your Social Media Metrics KPIs in one place
Sign up for free and start making decisions for your business with confidence.
Sign up with Google
or
Sign up with your email
Free forever ● No credit card required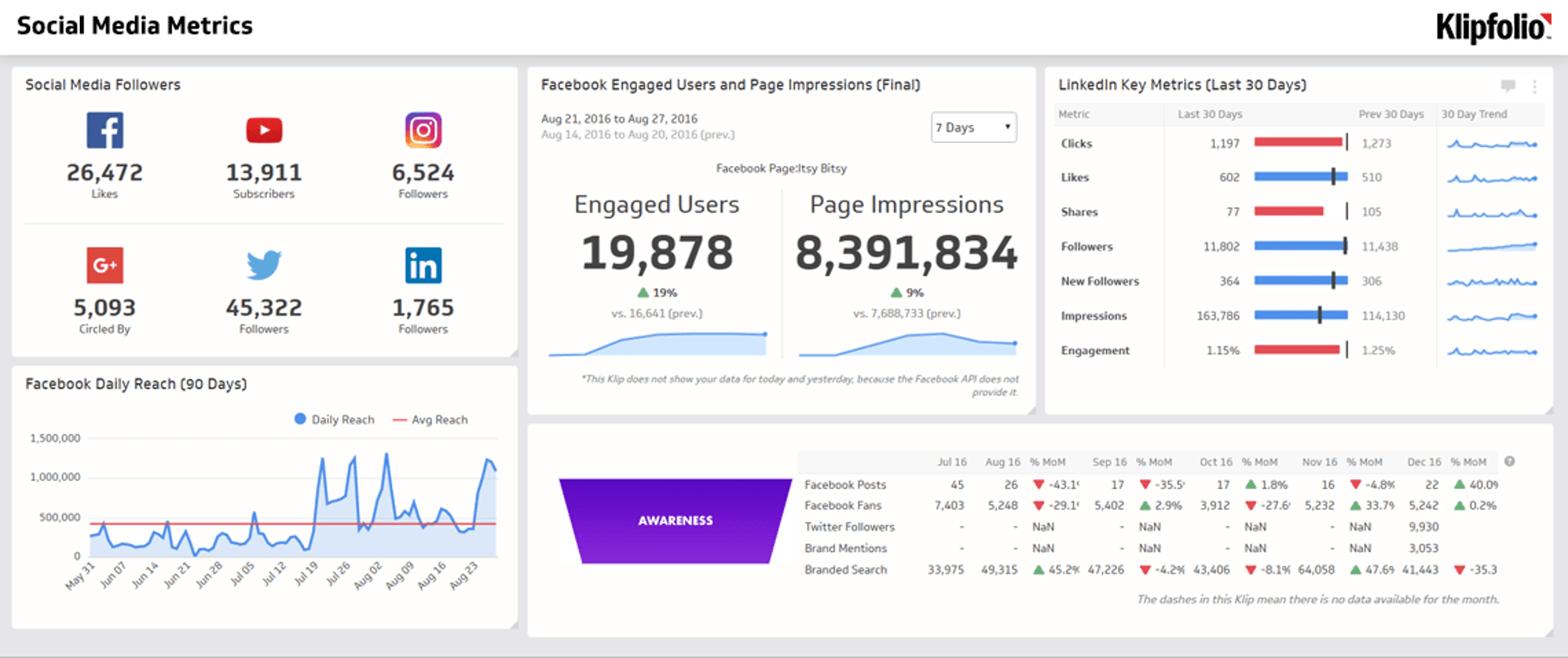 What is a Social Media Metrics dashboard?
A social media dashboard helps you stay on top of your key metrics and KPIs. Bring together your social media metrics from each platform for a single source of truth for your social media monitoring.
Compare your performance across all major social platforms
Analyze user demographics and behaviour data so you can hone in on your campaign planning and targeting
Identify trends and patterns across your social media channels and track your ROI
What are examples of social media metrics?
Top social media metrics that you can track on your dashboard include
Related Dashboard Examples
Start tracking your metrics
Level up your analytics with a free forever PowerMetrics account