Nailing down B2B Sales KPIs that drive results like a boss
Published 2018-05-17, updated 2023-03-21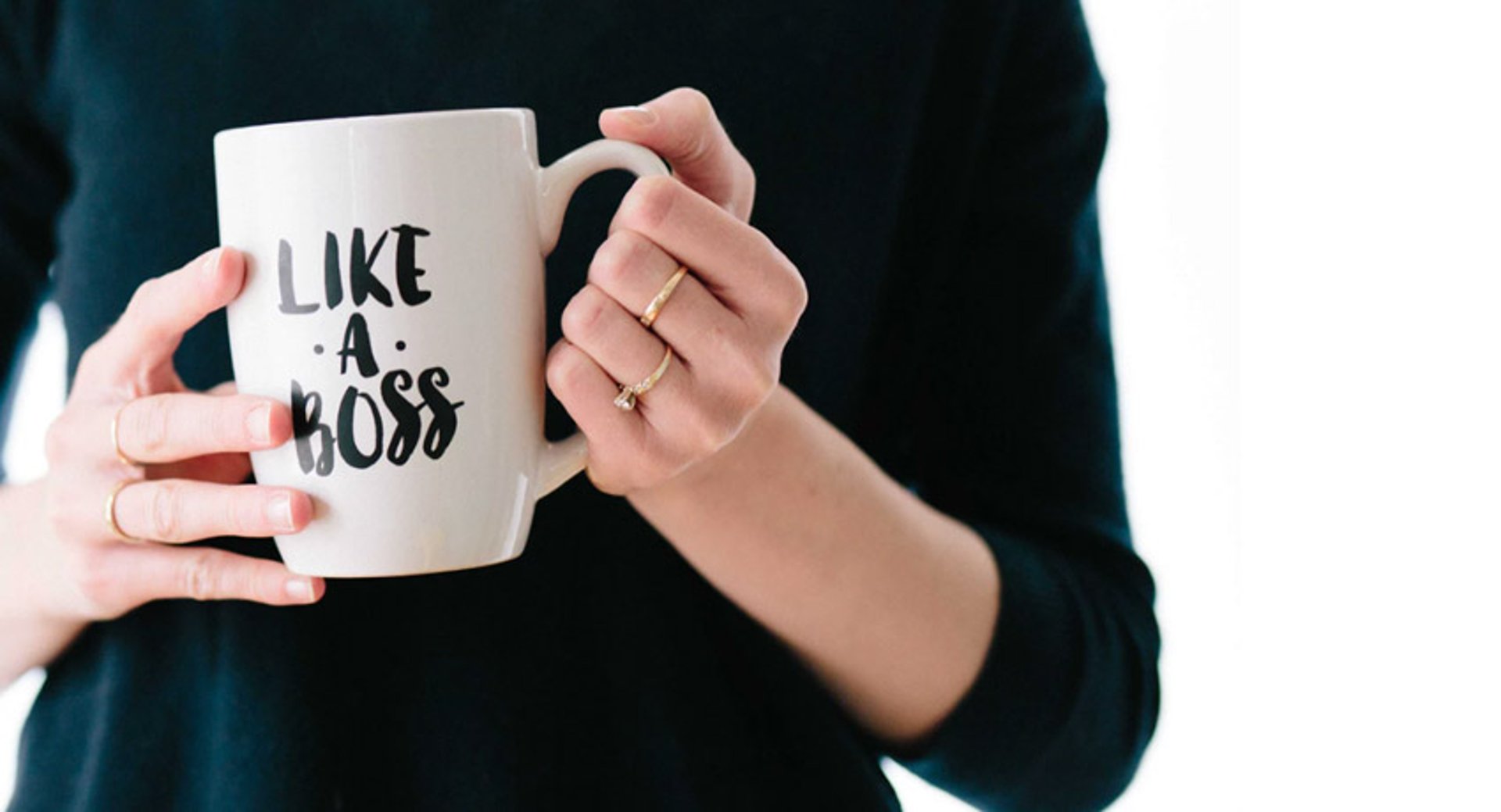 Summary - Creating KPIs for your sales team that are in-sync and supportive of organizational goals will ensure your team is headed down the path to success. Learn how to define your B2B company's sales KPIs. Continuously and consistently communicate and monitor your KPIs using Klipfolio dashboard metrics.
---
What if I told you that for once, Google doesn't have the answers you are searching for? That, despite the urge to rely on your trusty search engine to reveal the magic key performance indicators (KPIs) you should use to evaluate your team's success, the answer just won't be there?
You'd say I'm crazy. Google has all of the answers, always. Right?
B2B sales KPIs: Out with the old, in with the new
How many times have you attempted to select sales KPIs from standard, boring, lists you've discovered online and apply them to your business? Heck here is our own list of Top 50 Sales KPIs for you to check out if you want! Admit it, we've all done it - and all of us have quickly realized that our teams are unique, and, more often than not, the snooze-worthy KPIs we thought were great don't actually result in...just that - results.
Determining KPIs that are individual to your B2B sales team performance is key to unity in achieving common goals such as: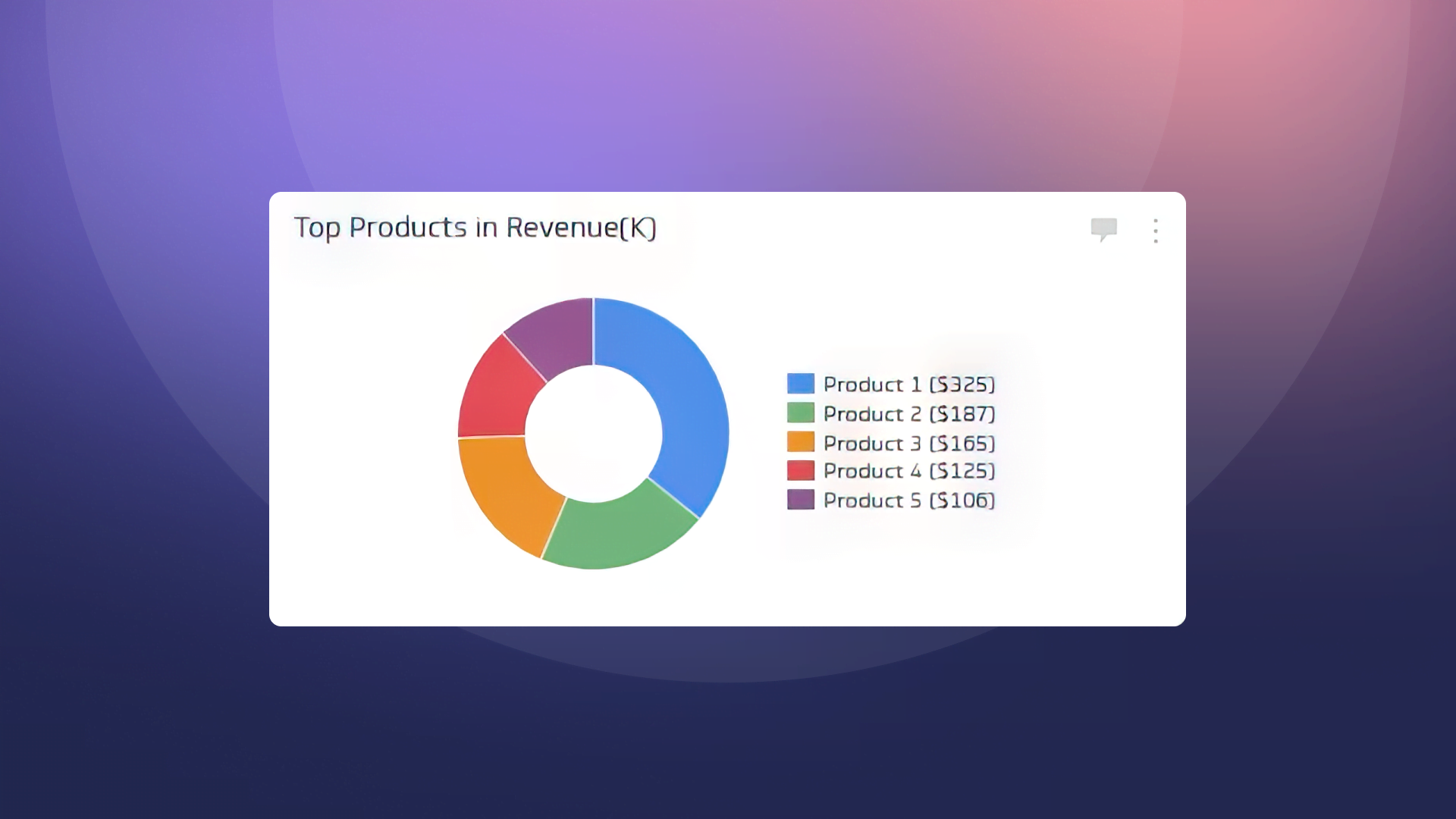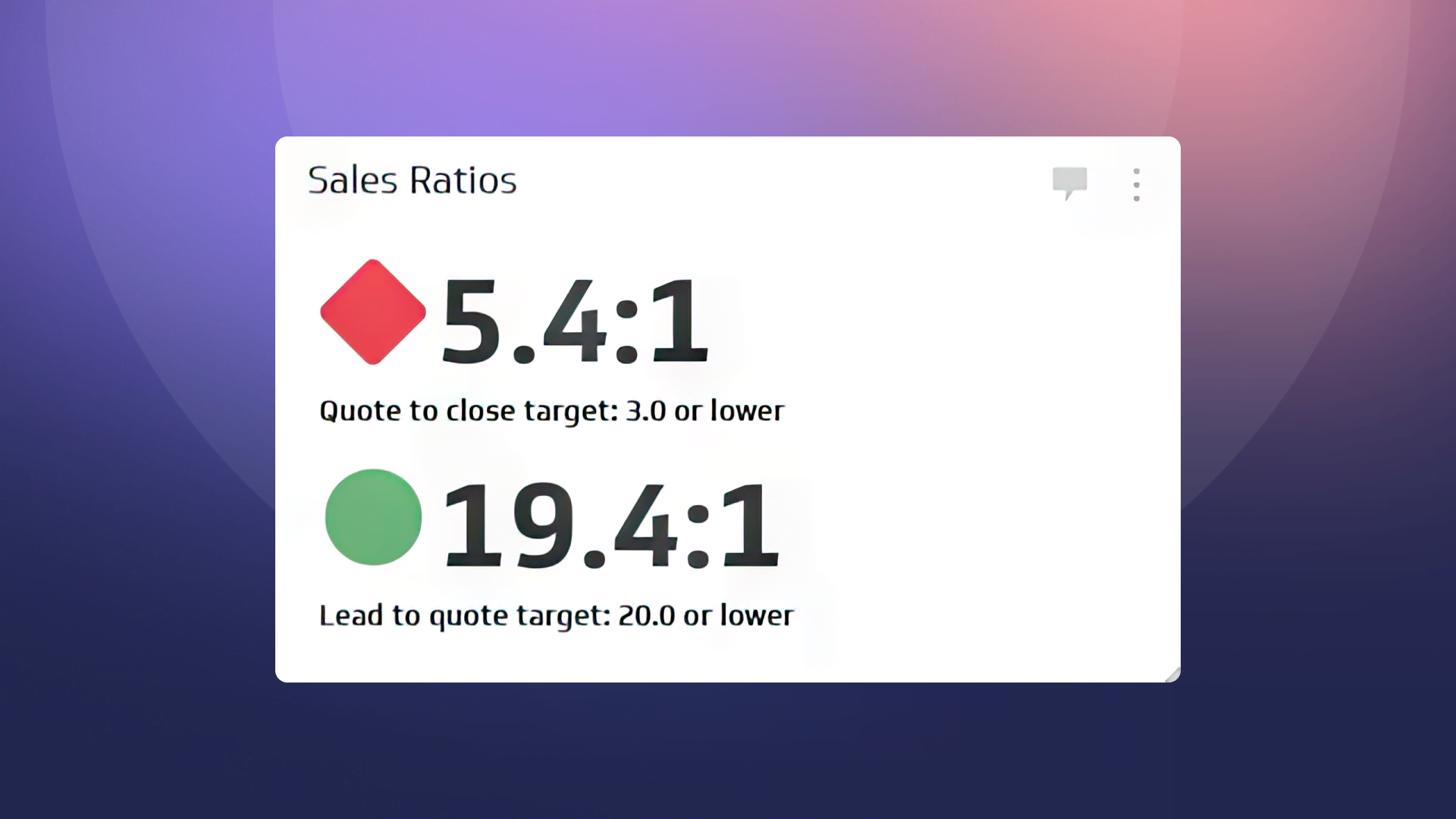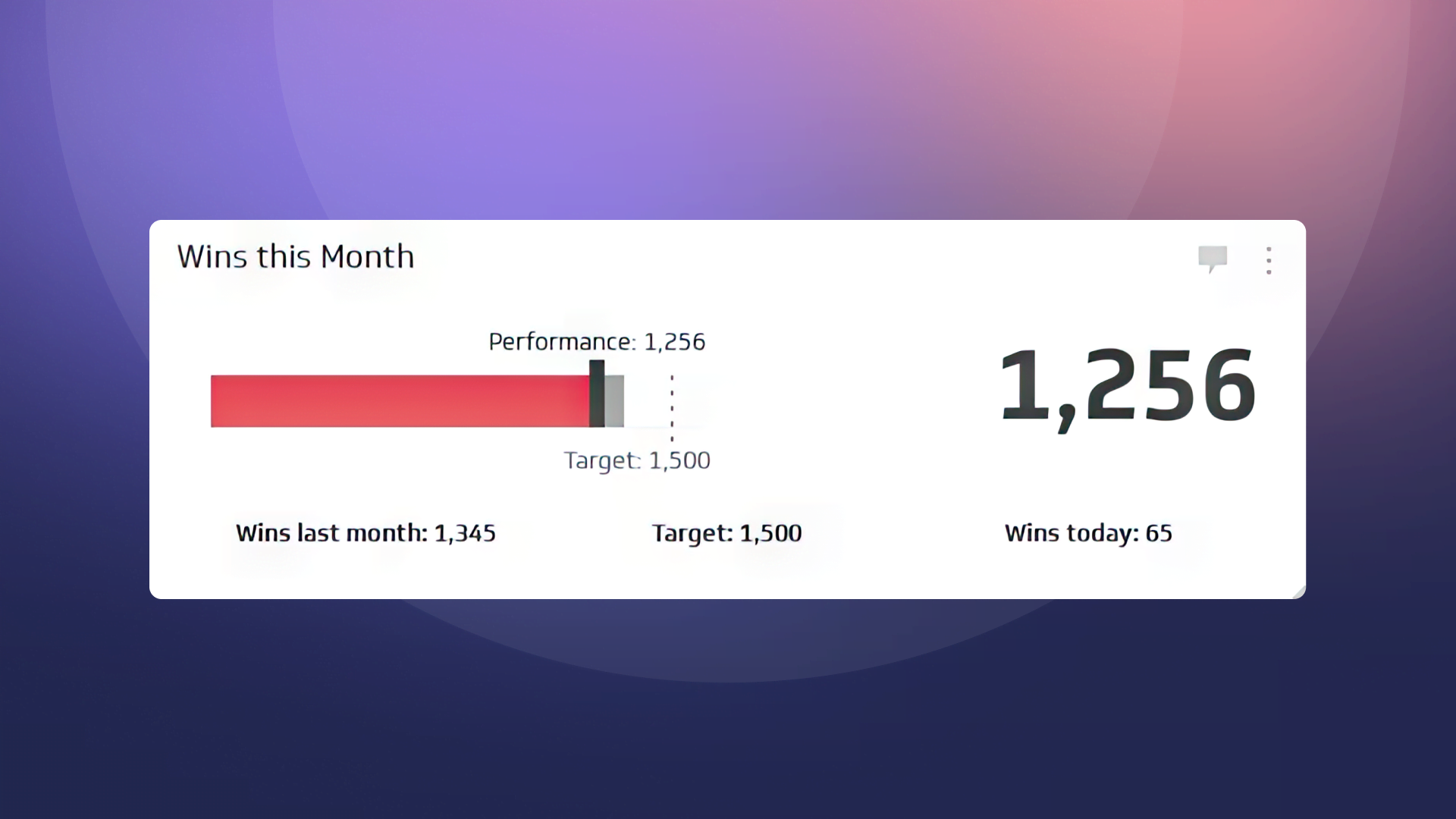 This being said, presenting a clear focus that is easy for your staff members to digest will ensure everyone is on the same path to success.
Think of your team's sales strategy like riding a bike. Without speed and direction, the bike is rendered useless. The same is true for progressing your company's strategic plan; without key metrics and you as the driver, the results just won't come.
Progressing your strategy starts with you, and here's how.
Start by reviewing your B2B sales plan to determine your most important KPIs
Customer-centered KPI targets
Sales KPI targets from the inside-out
Nailing down the details
Start by reviewing your B2B sales plan to determine your most important KPIs
KPIs reveal how your company is performing against the benchmarks you set, and, they directly influence the achievement of your strategic goals.
To get started, your team should gain a complete understanding of organizational objectives from the top down and a plan on how to achieve them. This process expands beyond your immediate team and involves input from all departments; company-wide collaboration results in a more robust view of business processes and overall direction.
Ask yourself:
What are you and your team trying to achieve? Why does this objective matter? How will you determine if you've achieved this? How will you measure progress?
In order to keep your team focused, limit yourself to one or two overarching KPIs that are complimented by secondary KPIs, and supported by team KPIs (more on these later).
As a B2B company, your answers to these questions are likely financial in nature and centered around revenue growth. This primary goal is typically accompanied by a secondary or supporting goal. For example, if your primary goal is to increase annual revenue, your secondary goal may be to increase MRR.
Whatever your most important KPIs may be, this first step allows you and your team to thoroughly understand the company's main objectives and lays the groundwork for how your team will take action. Learn more about how to take control of your sales data from our own Klipfolio leaders.
Customer-centered KPI targets
With your top KPIs in mind, it is time to determine what is driving customer behaviour and how this relates back to the measures you've set.
Let me explain.
Customer actions are the driving force behind the success of your business. So, you must determine which measurements will result in positive change in your customers. In the case of driving revenue, ask yourself where this revenue will stem from: Sales volume? Increased customer base? All of the above? Catering your sales KPIs to your customers will help you establish which activities will influence their behaviour.
Sales KPI targets from the inside-out
Once you have a solid understanding on your targets from a customer-perspective, it's time to determine what needs to be done within your organization by setting KPI targets from an internal perspective; ensuring you implement actions that will directly influence your customer KPIs.
Your targets from the inside-out must align with your targets from the outside-in. It is impossible to achieve company-wide goals without ensuring your approach is streamlined appropriately. For instance, if the customer-focused goal is to increase sales volume, an internal target may be to alter your pricing structure to more effectively align with customer needs.
Ask yourself: "What impact will this KPI have on my customers? How will my actions impact this KPI?" The answer should lead to the same outcome.
Nailing down the details
Be specific
Take your company's primary sales KPIs and break them down further. How can your department contribute to this larger goal? View your primary goal as it relates to your specific line of business. Give your metrics some context. If the monthly goal is to increase MRR, what does this mean for the marketing department? For example, in order to increase MRR by x%, you may decide to launch a new outbound email program or aim to improve SEO.
Be action-oriented
Refine these contextual metrics; what are the action items that need to be implemented to achieve them? Continue to work backwards until you can determine exactly what activities are required of your team. Once you have finished, you should have a solid list of both contextual and action-oriented metrics. Using the previous example, the actions involved in launching a new outbound email program could involve designing email templates, scheduling, and determining recipients.
Be informed
Continuous and consistent communication and monitoring of your KPIs is imperative to the success of your B2B team.
By displaying metrics to your team, you can track your progress against daily and monthly targets to reach your goals. Dashboards are a great option for interpreting and displaying data in a concise and meaningful way through the use of visualizations such as graphs and charts. This form of communication with your team ensures that every member remains informed on progress while allowing you to see a real-time, interactive view of your marketing funnel.
Dashboards can also be displayed on a TV monitor setup in your office. Consistent display of business metrics allows for transparency on all levels and the ability to make real-time business decisions.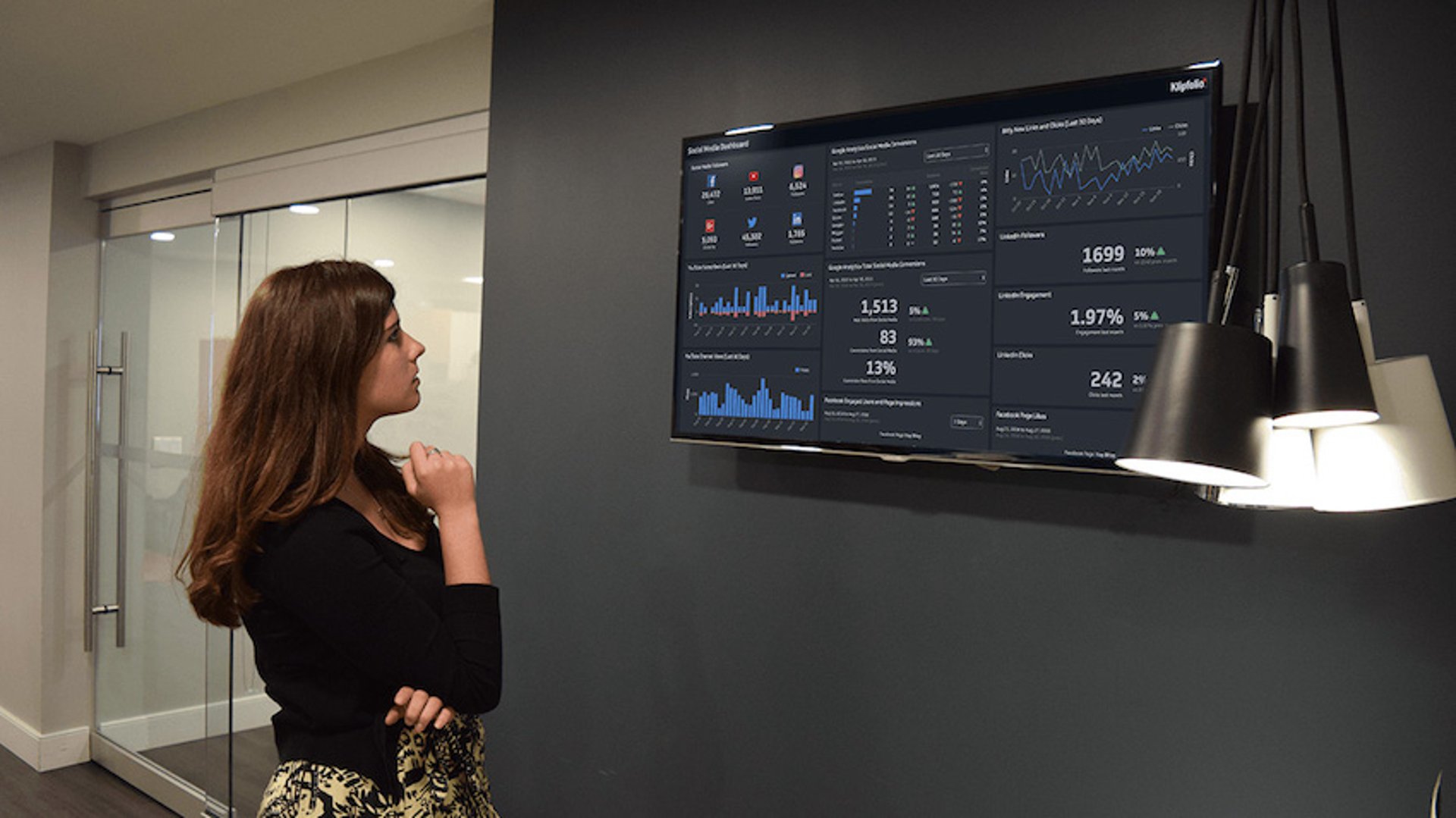 Bottom line
Determining sales KPIs requires strategic thinking, collaboration, and clear direction. Creating KPIs for your B2B team that are in-sync and supportive of organizational goals will ensure your team is headed down the path to success.
With a team that is informed, actions-oriented, and persistently working towards company consolidated KPIs, results are inevitable.
Related Articles