3 Reasons Why Marketers Need a Lightweight BI Tool
Published 2021-08-31, updated 2023-07-06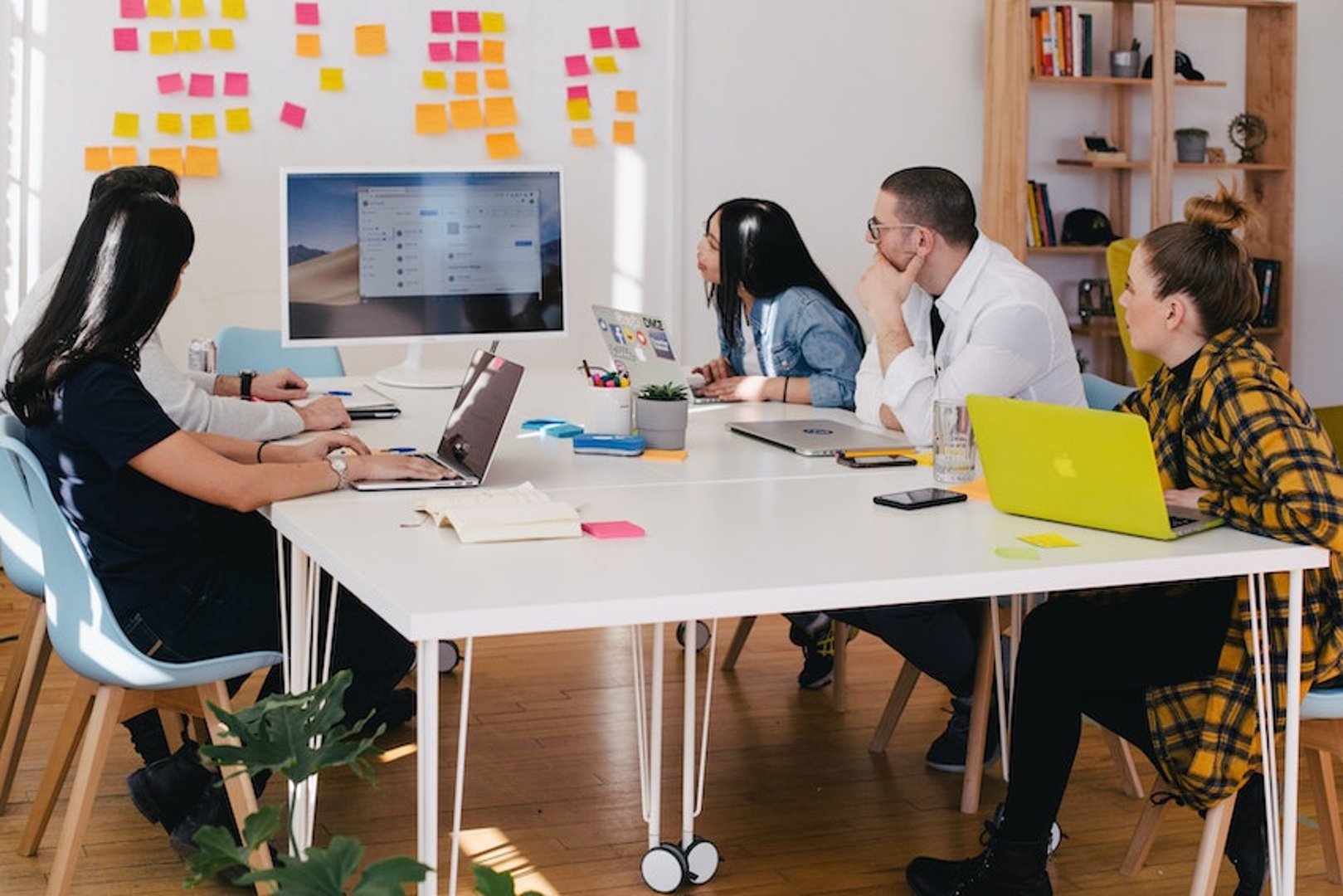 Summary - Marketers have a wealth of data available, but lack adequate time and tooling to analyze it. It doesn't have to be that way.
---
I recently read Airtable's 2021 Marketing Trends report. It caught my attention as a marketer and a curious consumer of content. Plus, our marketing team here at Klipfolio uses Airtable, so there was accumulated interest.
I initially read the report and then carried on with my day. I went on holidays for a few weeks to enjoy the height of the summer heat, and upon my return to the office I found myself thinking about the report again. I dove to the depths of the promotions tab in my Gmail account, eager to start reading again.
Ever since, this sentence has been living rent-free in my head: "Marketing teams have oceans of data available to them, but still find it difficult to get the right insights they need to make better, faster decisions."
Right! Now I know why I had an atmospheric pull to re-open the PDF. I'm a marketer and, well, I totally get it. Digital marketing provides an expansive wealth of data, but how do you know where to focus? And once you've narrowed in on the key metrics to focus on, how do you pull the insights from your data and use it for strategic decision-making?
For many, collecting marketing data means you have to log in to each individual application to gather it. Logging into HubSpot and Twitter and Instagram and Google Analytics and, and, and… Then, in most instances, you have to export the data to a spreadsheet and try to find the insights beneath the raw numbers. Just typing that out feels exhausting!
I'm a writer at heart. My passion is turning alphabet soup into a sensical piece of content. And some marketers are experts at taking raw numbers and shaping them into insightful data to propel their marketing practice forward. The thing is, not all marketers are made the same—that's what makes our craft so special—but, we do all need to know how to interpret our data so we can continue to reach our goals and KPIs.
Marketing is measurable
Marketing is measurable. Marketing has evolved from billboard ads on the side of the road—with no real way of measuring how many eyeballs saw your ad in a day—to digital marketing, where we can track impressions on our digital ad campaigns from the moment they launch.
The work we do as marketers—which often involves hiding in the bat-cave and emerging with the next-best-guide-to-something—means that 99% of the time, we release our work into the world for people to consume and enjoy. And once it's out in the wild world-wide-web, we can almost instantly measure its performance.
So, what's the solution to the problem?
So, back to that statement from the report, "Marketing teams have oceans of data available to them, but still find it difficult to get the right insights they need to make better, faster decisions." What's the solution to that problem?
After doing a bit more reading, for most marketers, time and tooling are identified as the biggest roadblocks. Is it truly an issue of too many data sources and not enough time to collect your data from each?
For marketing teams that are drowning in data (which is a good problem to have), I'm throwing you a life raft in the form of a lightweight BI platform. Adopting a data dashboard tool will release you from the weight of limited time and inadequate tooling, and help you float on over to a life raft sized sigh-of-relief.
Why does your marketing team need a lightweight BI platform?
There are many reasons, but let's touch on the top three.
Marketers are manually synchronizing their data
According to Airtable's report, 15% of marketing leaders said that more than half of their data is duplicated across applications, spreadsheets, and documents. I'm here to tell you that it doesn't have to be that way. In addition to that, 60% of marketers noted that their process for synchronizing their data is somewhat to completely manual. That's a means for misalignment.
Marketers use an infinite number of applications and platforms on a daily basis. From HubSpot to Facebook Ads to Google Analytics, marketers log in to each platform to access data. Now add in the fact that data is duplicated across spreadsheets and documents—how are you supposed to keep track of what is up-to-date and what is stale data?
With a dashboard solution, you can bring all of your metrics together in one place and visualize the metrics that matter most to you. Additionally, once you connect your data source, your dashboard will update automatically. You can wave goodbye to manual synchronization and instead use that time for incorporating your data insights into your strategy.
Analytics shouldn't be cumbersome for marketers (or anyone, for that matter). Interpreting your data and drawing insights should be a rewarding and enjoyable experience.
Marketers are spending one and a half days per week on manual tasks
Time is a valuable resource—and one that shouldn't be wasted. According to the report, the average marketing leader spends 13 hours per week (that's a day and a half!) on manual operational tasks. 13 hours!
Why not automate your data tasks? Using a data dashboard is going to give you back so much time and alleviate some of the stress imposed by manual tasks. Dashboards automate your analytics, so the only thing you have to make time for is logging in. Once you're in, your real-time data is there waiting. There are other automated solutions that can help alleviate the stress and overwhelm caused by manual tasks, too, like Airtable itself.
In addition to your valuable time, when you display your data on a dashboard, you're saving everyone time. A well-designed dashboard presents the right information for your audience so they can get the data they need to make decisions. Think of it like a grab-n-go station for data: you and your team can find the information you need—pre-packaged and ready to go—and confidently walk into your meeting or build your report based on accurate and up-to-date findings.
Marketers can turn misalignment into maximum visibility
Data is more powerful when it's shared, so take your data out of the silo of static spreadsheets. Doing this will inspire data-based decisions and confidence—in you and your team—to succeed with data.
Easily sharing information with your team or with leadership will help you integrate data into everyday conversation. When you know how and where to access your wealth of information, it improves speed and efficiency. And it replaces any chance of misalignment with maximum visibility.
As marketers, it's our responsibility to future-proof ourselves. Digital marketing is fast-paced and ever-evolving. (Remember when Google announced the end of third-party cookies?) We can't predict tomorrow, but one constant is the number of hours in a day. Don't spend your time drowning in manual data input or scouring spreadsheets. Bring it all together into a single source of truth so you can access your key insights in real-time. Then spend the rest of your time developing, executing, and measuring your killer marketing campaigns.
Get started with PowerMetrics
Sign up for a free PowerMetrics account. You can get started here.
Explore MetricHQ, find the metrics that matter most to you, and try Instant Metrics.
Subscribe to our weekly Metric Stack newsletterto get a new benchmark in your inbox every week, in addition to what's trending in the world of metrics, expert interviews, and tips and tricks to help you level-up your analytics.
Related Articles