Social Media Dashboard
Use social media analytics to fuel your marketing efforts.
Track all your Social Media KPIs in one place
Sign up for free and start making decisions for your business with confidence.
or
Sign up with your email
Free forever ● No credit card required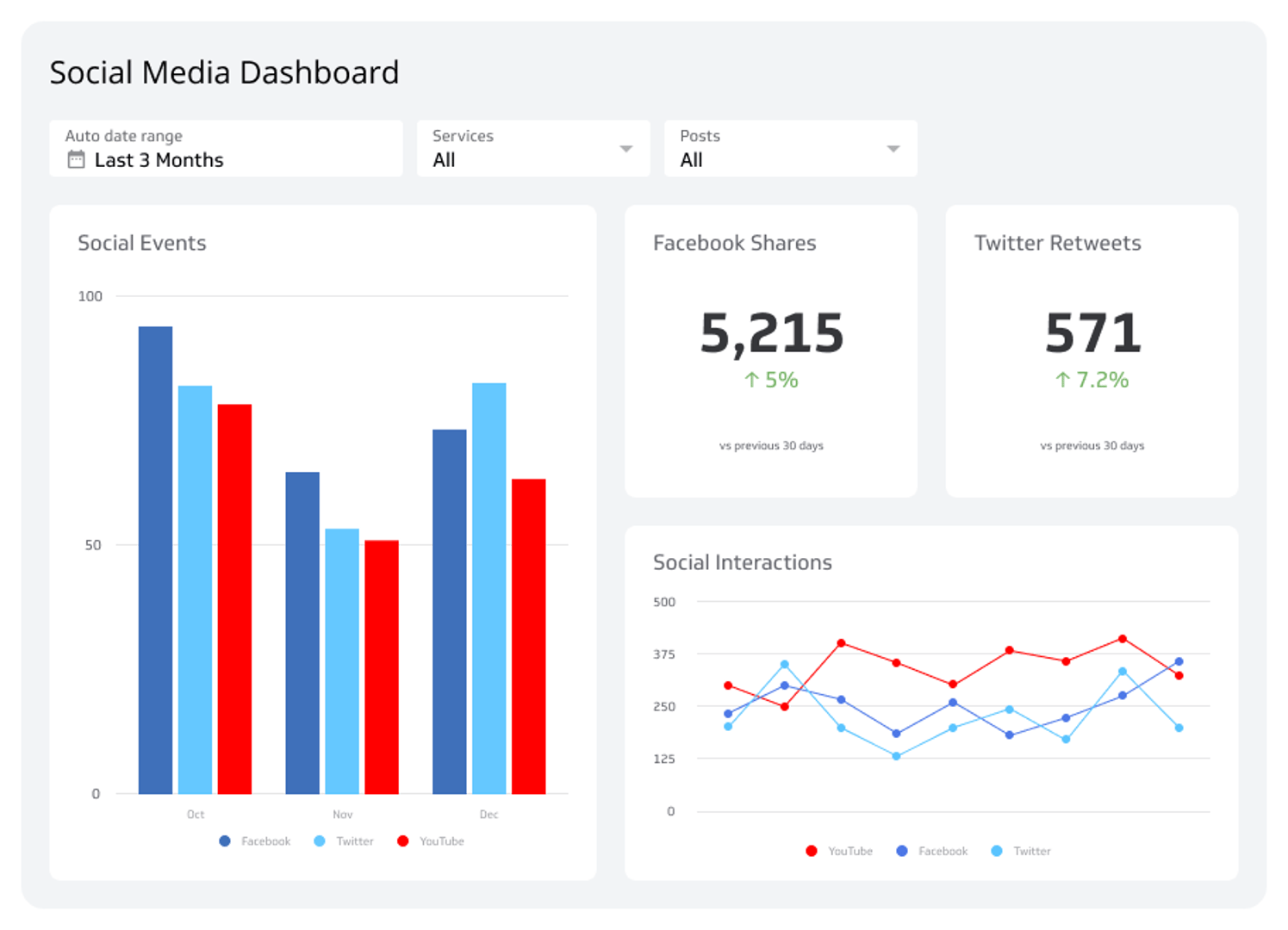 What is a Social Media dashboard?
This marketing dashboard example provides some guidance as to which social metrics and KPIs you should monitor in order to gauge the success of your social campaigns. For example, social efforts may result in more website traffic and conversions.
Social media marketing is one of the most important channels for today's marketer. Smart marketers, however, understand that their efforts in the social realm need to influence larger marketing objective.
Relevant KPIs and metrics
Related Dashboard Examples
Start tracking your metrics
Level up your analytics with a free forever PowerMetrics account