Best Budgeting and Accounting Software List
Published 2018-10-15, updated 2023-07-25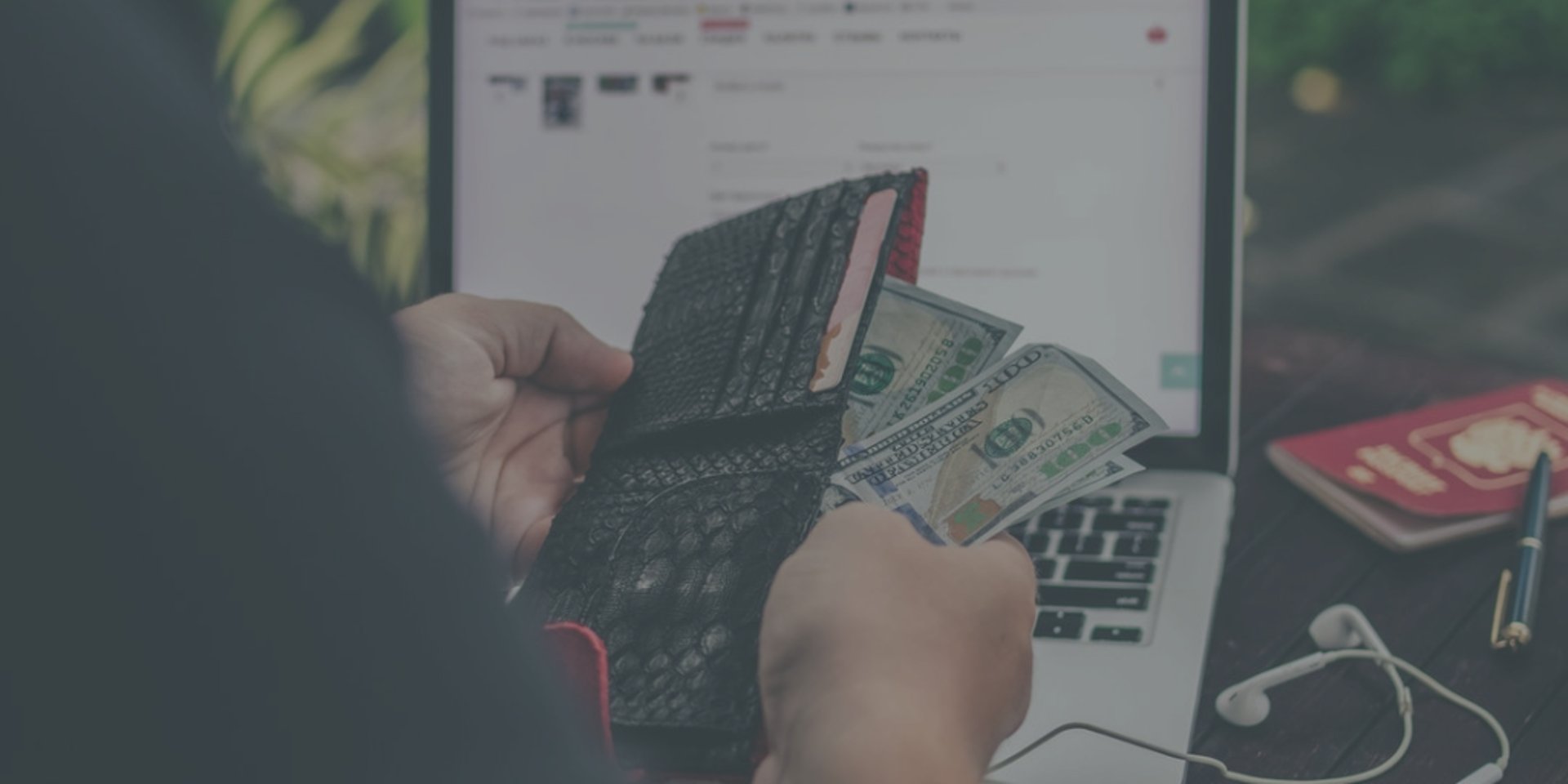 Summary - Use this handy guide to determine the best, low-cost and free Budgeting Finance software tools that are available on the market today.
---
What is accounting software?
Budgeting and accounting software is an essential tool for keeping your business on track in allocating how it spends, receives, and budgets money.
It allows you to accomplish important tasks such as reporting on financial performance and running an analysis to determine what will happen in the future.
Many budgeting and finance software will integrate into your existing tools, such as an enterprise resource planning program.
It's a must-have for any organization, from the smallest firm to the largest.
Best Budgeting and Accounting software solutions
Freshbooks
QuickBooks
Waze
Xero
Zoho Books
What does budgeting and finance software do?
Budgeting and finance software accomplishes several important tasks, including:
Tracking inventory and purchase orders
Sales tracking
Automated invoicing
Data entry (i.e., receipt capture)
Timekeeping
Analytics
Reporting
Accounts payable/receivable
How do budgeting and finance tools help?
It is, of course, possible to accomplish your budgeting and financing goals without the need of software.
Everything you need to do could be accomplished with the assistance of an Excel spreadsheet or even a pen and paper.
But software provides a ton of advantages over the alternative.
It saves time: Using specialized software for budgeting and finance will help to eliminate many of the more menial, time-consuming tasks that consume your finance department. That allows them to focus on more high-value jobs.
It's simpler: Budgeting and finance software is easier to use, which means that your employees don't need to be as specialized when completing finance and budgeting tasks.
It's more accurate: Mistakes are going to happen when you're manually budgeting and adding numbers together. Budgeting and finance software helps to reduce the likelihood of this happening.
It provides better forecasting: Spreadsheets aren't particularly useful for forecasting what's going to happen in the future. Budgeting and finance software helps to account for underlying factors that will affect how much revenue will bring in.
Best low-cost and free Budgeting and Accounting software
Click on any of the software solutions for more details
Freshbooks
Freshbooks provides cloud-based accounting solutions for small business owners. It is designed for owners of the types of small client-service businesses that send invoices to clients and get paid for their time and expertise.
Pros:
User-friendly interface that's easy to navigate.
Excellent time-tracking features.
Good invoicing capabilities with options to customize invoice templates.
Allows you to accept credit card payments on invoices directly.
Cons:
Limited capabilities for more complex accounting needs.
Inventory tracking features are minimal.
Lacks comprehensive reports compared to some other tools.
Pricing Lite: $15/month for 5 clients with unlimited invoices and estimates, time tracking, online credit card payments, and importing expenses. Plus: $25/month for 50 clients with Lite functionalities, automatic payment reminders, charging late fees for overdue invoices, and recurring invoices. Premium: $50/month for 500 clients with Premium functionalities.
QuickBooks
QuickBooks is an accounting software package developed and marketed by Intuit. Quickbooks is used by over 4.3 million customers globally to manage inventory, send email invoices, accept online and mobile payments, and schedule recurring payments.
Pros:
Extensive features that can handle most, if not all, small business accounting needs.
Provides industry-specific versions with specialized features.
Offers both cloud-based and on-premise versions.
Cons:
Can be complex to use for those without an accounting background.
Customer service and technical support can be lacking.
The cost can be high for small businesses, especially for the more advanced versions.
Pricing (currently with 40% off) Easystart: $10.40/month to track income and expenses, invoice and accept payments, run reports, and track sales and sales tax. Essentials: $18.90/month with Easystart functionalities, manage bills, multiple users, and time tracking. Plus: $24/month with Essentials functionalities, inventory tracking, and managing budgets.
Wave
Wave is a 100% free and well-integrated business platform that combines accounting, invoicing, and receipt scanning into one package. With Wave, you can use invoicing, accounting, receipt scanning, and more, with no limits and no fees.
Pros:
Completely free for accounting, invoicing, and receipt scanning.
User-friendly interface, ideal for freelancers and small businesses.
Allows connection of multiple bank accounts and credit cards.
Cons:
Lacks more complex accounting features, not suitable for medium or large-sized businesses.
Customer service is only available via email.
Doesn't support inventory tracking.
Pricing Free: Accounting software, invoicing software, and receipt scanning. Online Payments: 2.9% + 30c/transaction for credit card processing, and 1%/transaction ($1 minimum fee) for bank payment processing. Payroll: $20 base fee + $4/active employee for direct deposits, T4s, full tax remittances to the CRA.
Xero
Xero is a New Zealand-based software company that develops cloud-based accounting software for small and medium-sized businesses. Customize Xero with inventory, invoicing, time tracking, expense tools, and more.
Pros:
Offers a wide range of features, including invoicing, inventory, and multi-currency.
Has a network of over 700+ third-party apps for various business needs.
Provides unlimited user support in all plans.
Cons:
The learning curve can be steep for those unfamiliar with accounting software.
The cost can be high for small businesses.
Some users report the mobile app lacks some functionalities of the desktop version.
Pricing Starter: $20/month for 5 invoices and quotes, 5 bills, and reconciling 20 bank transactions. Standard: $30/month for unlimited invoicing, quotes, bills, and reconciliation of bank transactions. Premium: $40/month for unlimited invoicing, quotes, bills, reconciliation of bank transactions, and multiple currencies.
Zoho Books
Zoho Books is an easy-to-use online accounting software to manage invoices, bills, banking, inventory and do mobile accounting as well. Zoho Books is a double entry accounting system which automatically creates a journal, moves money from one account to another and appropriately applies debits and credits.
Pros:
Clean, intuitive interface that's easy to navigate.
Part of the larger Zoho suite, allowing easy integration with other Zoho products.
Provides features like time tracking, project accounting, and inventory management.
Cons:
Lacks payroll functionality in the U.S. You need to integrate with another tool for this.
The number of users is limited in each pricing plan.
Does not have a dedicated offline version for desktop.
Pricing Lite: $12/organization/month for 50 contacts, 2 users and 5 automated workflows. Standard: $24/organization/month for 500 contacts, 3 users and 10 automated workflows/modules. Professional: $36/organization/month for unlimited contacts, 10 users, 10 automated workflow/modules.
Key questions to ask when evaluating budgeting and accounting software features
Click on any of the questions below for answers.
Purchasing a finance management software solution can be an experience different from many other software purchases.
You'll want to customize your questions depending on your needs.
But, in the interim, here are a few questions to get you going.
Is there a special budgeting and finance solution for our industry?
Different industries have different budgeting and finance software tools devoted to helping them.
For example, many companies have developed budgeting and finance software specifically for the healthcare industry.
If there's a specialized tool for your industry, see if it fits your needs.
How user-friendly of a system do I need?
Many small businesses and start-ups aren't big enough to hire someone who can devote all their time to budgeting and finance.
In those cases, someone else will be taking on the finance duties.
For that, you'll want to adopt a program that's (relatively) easy to use.
But if you have a team of finance professionals, you can probably stand to go with a more complicated tool.
The learning curve will be steeper. And other members of your organization probably won't be able to jump in and use it.
But you'll also be able to accomplish more.
How does the program work across departments?
The most comprehensive accounting and budgeting software will allow you to collaborate across all the departments of an organization.
How much does the software interact with other programs we are using?
Budgeting and finance software works best when you can pair it with the other systems you're using.
For example, point-of-sale systems can integrate with your finance software to give you an accurate picture of how much revenue you're bringing in at a given point in time.
Ditto for other software such as inventory or project management tools.
When considering which budgeting and finance software to go with, consider which of your existing tools you'll want to integrate with.
How comprehensive of an analytics and reporting function do I need?
For many companies, the need for budgeting and finance software is all about "balancing the books."
You just want to ensure that the money you bring in is equivalent to your spending.
But for others – typically larger companies – they need to do more than just crunch the numbers.
The ability to predict future results based on different variables is important for large-scale businesses.
This can have a major impact, for example, on a decision about whether you want to ramp up or curtail spending for a given quarter.
For smaller businesses, though, there are fewer variables. This means that analytics is less important than balancing the books.
The same goes for reporting.
Reporting is an important part of large-scale organizations, where communicating results and other key functions needs to happen on a daily (or even hourly) basis.
It's less important for small- and even medium-sized businesses because they are small enough that communication is a lot easier.
With only a few employees, word can get around fast.
What kind of customer service can I get?
Budgeting and finance software can get complicated in a hurry.
That's why you'll want to consider well in advance how thorough the customer service you'll get from a vendor will be.
If you go with a free or low-cost solution, chances are you won't get as much customer service.
Make sure you plan for this when considering your options.
How to build world-class finance reports and dashboards
Let's use Xero as an example.
Building Xero finance reports and dashboards
Xero is online accounting software for small businesses and their advisors. It is mostly used to manage invoicing, bank reconciliation, bookkeeping & more.
Integrating Xero with Klipfolio allows you to develop custom dashboards that give you and your team insight into your performance. Pull key metrics from your Xero account into a dashboard that's up-to-date and easy to share with the whole team. Take your dashboard to the next level by combining your Xero data with services like Salesforce, Excel, and hundreds more.
Connect to your Xero data
You can connect to Xero in three different ways. With our Klip Gallery, you can connect and add pre-built metrics to build a dashboard quickly. Looking to make your own visualizations? Use our Connector Gallery and the pre-built API queries to pull in some of the most common Xero data, or build your own connections to pull in even more data.
Combine your Xero data with other services
Xero offers you a fantastic glimpse into your financial and bookkeeping data. With Klipfolio, you can combine that data with data from 100s of other cloud-based services to build a custom dashboard.
Read more from our Best Software Reviews series:
Related Articles