Why you should take advantage of people's willingness to help you
Published 2015-05-22, updated 2023-03-21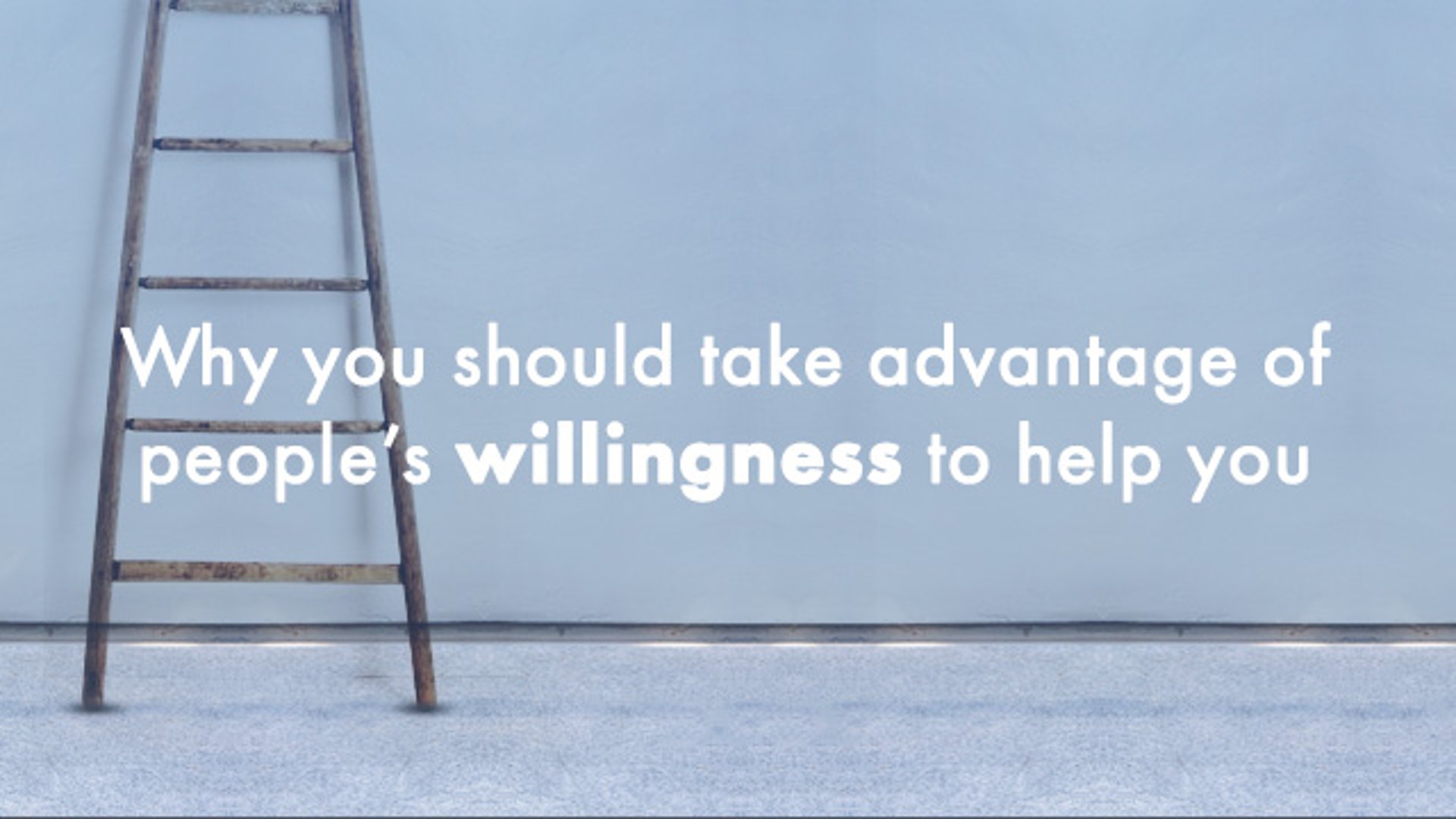 Summary - When you're running a business, the learning never stops. One way to learn is to talk to knowledgeable people about your problems, challenges and concerns. Your investors can connect you with some people, but I've found it amazingly easy to approach just about anyone, even my competitors, for a quick chat.
---
Everybody needs a sounding board – someone they can talk to about a concern, an issue or a problem.
One of the things I have learned is that it is amazingly easy to approach people – even people you don't know – for advice.
In fact it's so easy, and so useful, that I now reach out regularly – and I encourage my colleagues to do so as well.
When I find myself facing a challenge, I make a point of finding people to talk to.
How do I find them, and make sure they are the right people?
I have several sources.
Our group of investors is a great place to start.
These are people who know me and who have a stake in Klipfolio's success. So whenever I've approached them, they've been happy to talk to me themselves, or to refer me to someone in their network who might help.
Right now, we're looking at our pricing model. I sent my investors an email asking for introductions to companies like ours that have spent time evaluating their pricing model. I've received a half-dozen introductions, and have already had a number of very valuable discussions.
Another good source is LinkedIn.
I've reached out to the CEO or the strategy officer of a company – sometimes a competitor – and said point-blank: "We're going through the same thought processes you are, and do you have time for a chat?"
I make it clear I'm not looking for any trade secrets, just a chance to bounce around some ideas.
Blog posts, articles and the resulting comments are another great way to find thought leaders.
If I read an article I find interesting, I am quite willing to email the author and ask for a chat. Or if I see an interesting comment online, I'll reach out to the person who made the comment and engage them in a dialogue.
And of course you can also meet people through local organizations or networking sessions. Talk to people you meet about what's on your mind, and chances are they'll say "You should talk to So-and-So."
Another source is our customer base. They, too, are invested in and are motivated by our success.
We often reach out to our customers about product feedback (nothing new there), but will also reach out to them occasionally to discuss a business issue we're facing.
I will explain that this is not a sales call, and that we want to talk to them because we had heard that they, as a company, are doing something cool and we want to know more about it.
No matter what source I've used, I've never had anyone turn me down.
And I've always found the calls worthwhile. More often than not, the people you talk to will tell you things you hadn't considered. They'll tell you about the things that they've done that have worked. And, in most cases, they'll also tell you what didn't work.
That is particularly useful, because pitfalls aren't generally publicized. I've found you can make your own business more efficient if you've talked to someone who said, "We've tried this and it didn't work out."
You get more out of the calls if you do some background work before reaching out. Do some reading and some thinking in advance. There are many books and articles and blogs out there that can get you thinking about a problem.
As our company has grown, and as I've been able to turn certain duties over to my outstanding management team, I've been able to devote more time to seeking external advice.
I've found it so useful, I would encourage any CEO in any start-up to make time for it. And it is not just the CEO; everybody can profit from a dialogue outside the organization.
Don't underestimate a virtual stranger's desire to mentor you, or their willingness to take a half-hour to talk about an interesting problem.
When the time comes, you'll find someone knocking on your door for help.
Allan Wille is a Co-Founder and Chief Innovation Officer of Klipfolio. He's also a designer, a cyclist, a father and a resolute optimist.
Related Articles