How a low-tech office whiteboard stimulates creativity in a high-tech company
Published 2015-12-11, updated 2023-03-20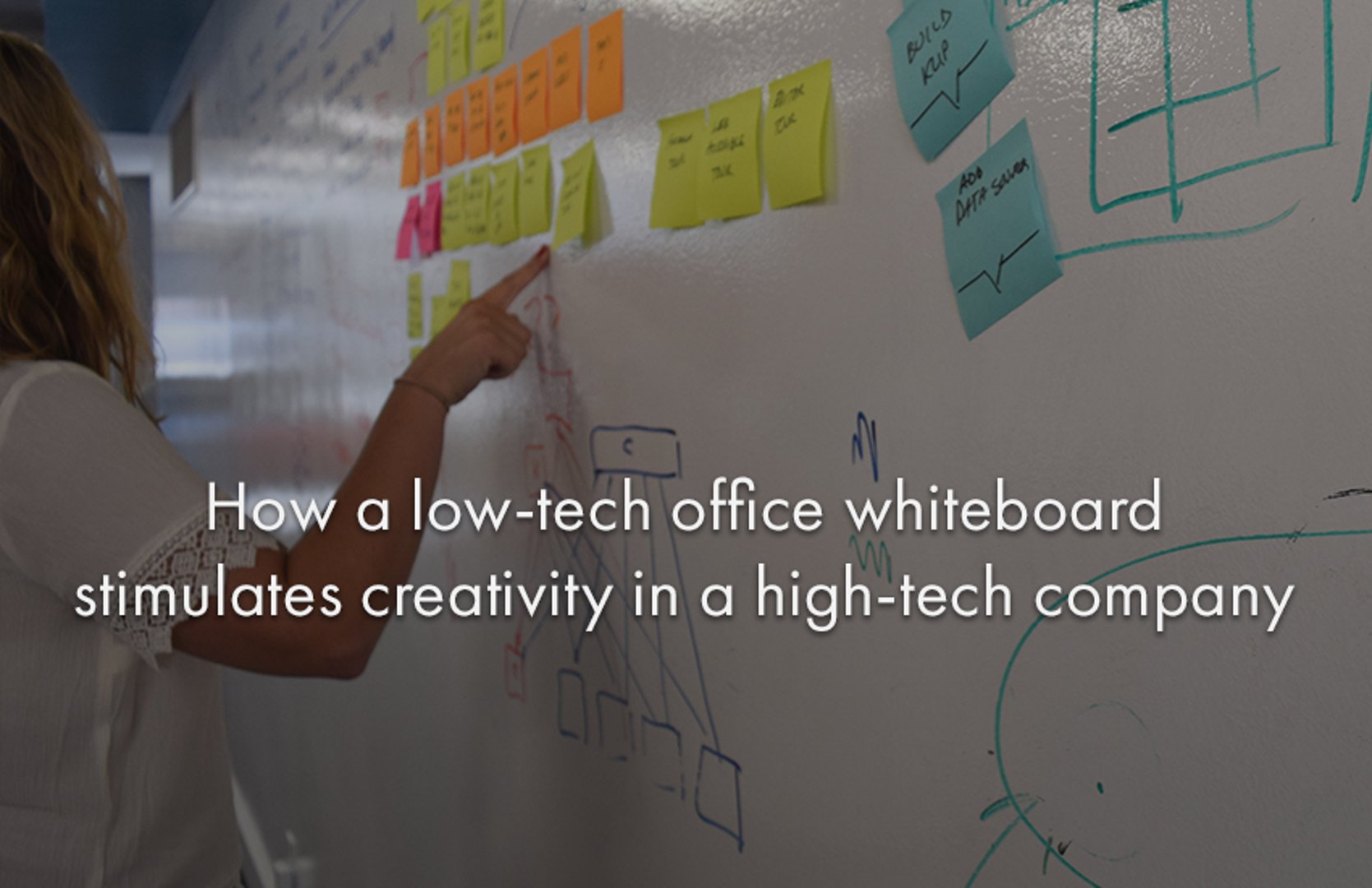 Summary - When we expanded our office earlier this year, we created a massive whiteboard in the lunchroom. It's proved to be an amazing asset.
---
Earlier this year, when we expanded our office, we decided that one wall in the lunchroom would be the office whiteboard.
We therefore had an entire wall, 12 metres long, painted from floor to ceiling with an ultra-shiny white coating specially made to be written on with markers. It was basically an oversized version of the whiteboards you can buy in an office supply store.
We figured it would be useful, and also kind of cool, but beyond that we didn't have any firm ideas about what we would do with our whiteboard wall. Or even whether people would use it at all.

Six months later, that whiteboard has become an office hub.
Not only does everyone use it, but it has stimulated creativity in ways we could never have imagined. And in addition, it has helped create a sense of community in the office that transcends work.
We've always had whiteboards in our office, but until this one they'd been in meeting rooms. So they tended to be used for specific things, on specific occasions.
Putting this one in an open area – the lunchroom – completely changed how people use it.
Because it's inherently open, there for everybody to see, people just seem to gravitate toward it.
As a result, I don't think there's ever been a time since we put it up that it hasn't been covered in writing or notes, or used for impromptu meetings.
And it has proved useful in many ways.
First, it allows everyone in the office to contribute their thoughts about specific issues or problems, making for cross-pollination of ideas.
For example, I was walking by and I saw that someone had created a list of things to focus on for a meeting I wasn't participating in. I added an item to the list. Others have done the same.
I've also seen employees hold a meeting in the lunchroom so they can use the whiteboard. They'll be in the middle of their meeting, and all of a sudden someone who was just in the lunchroom to eat lunch will pipe up with a useful idea or a comment.
Other times, employee discussions in the lunchroom have turned into impromptu meetings with the whiteboard as a tool.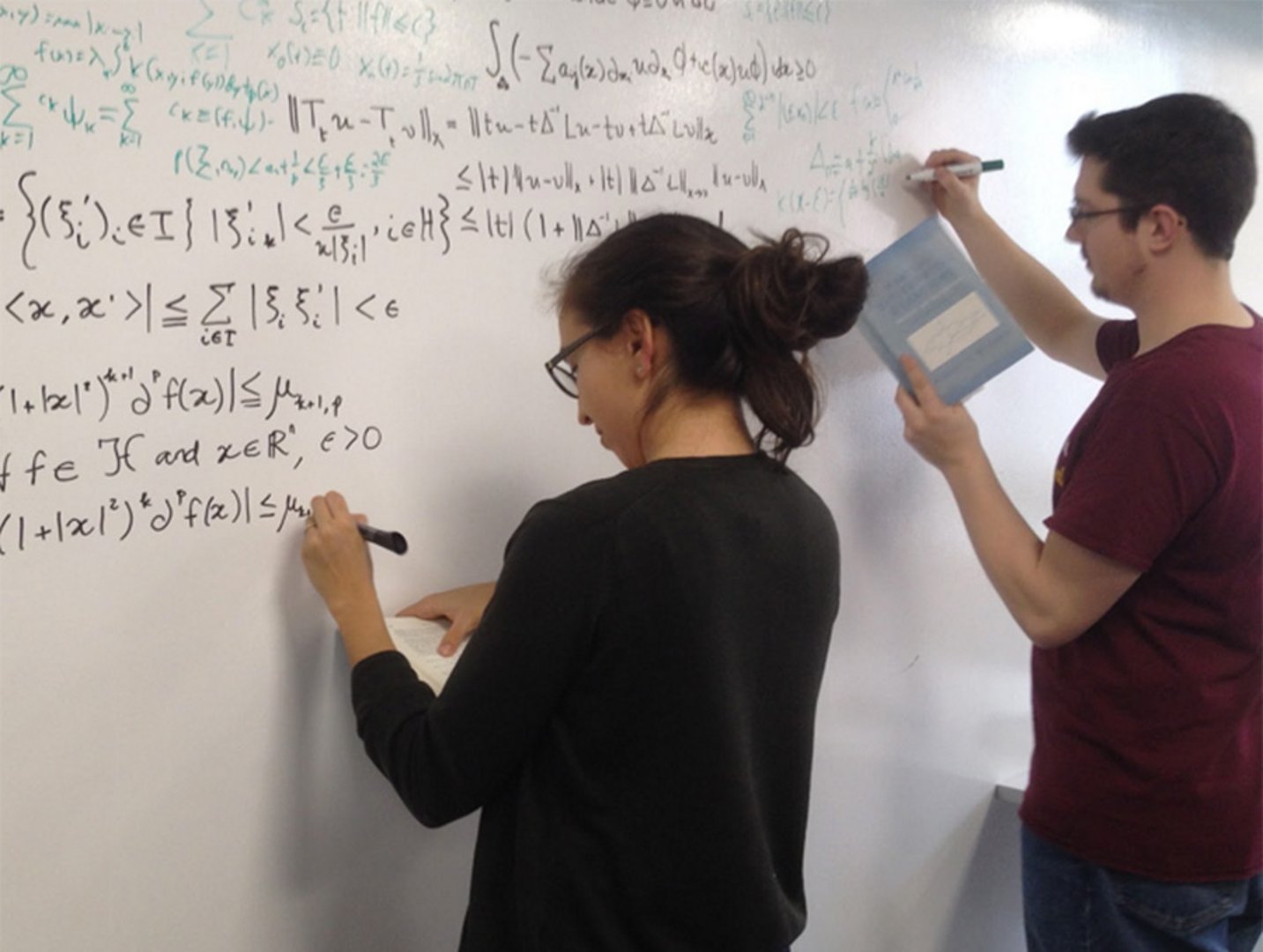 The second benefit of the whiteboard has been educational.
People working on something will use the whiteboard to sketch out their ideas, and leave the results up for others to see.
I've found that the doodles and sketches left by my colleagues will help me have a better understanding of a concept.
The third benefit of the whiteboard has been to create a sense of community in the office.
Our social committee uses it for announcements or notes, and sometimes people draw cartoon characters on it or write office jokes. Because it's out in the open, it's the perfect place to reach the 'office community.'
I think the whiteboard has been such a success because it is so accessible, and also because it is so low-tech.
Though we are a software company with all sorts of tools at our disposal, the low-tech whiteboard with markers and sticky notes is a very easy medium for brainstorming. There are basically no constraints. It's effortless.
It's good to remember that fancy technology isn't the best solution to every problem; sometimes, low-tech works better.
Allan Wille is a Co-Founder and Chief Innovation Officer of Klipfolio. He's also a designer, a cyclist, a father and a resolute optimist.
Related Articles