How the subscription business model is changing – and why SaaS companies should change with it
Published 2017-10-20, updated 2023-03-21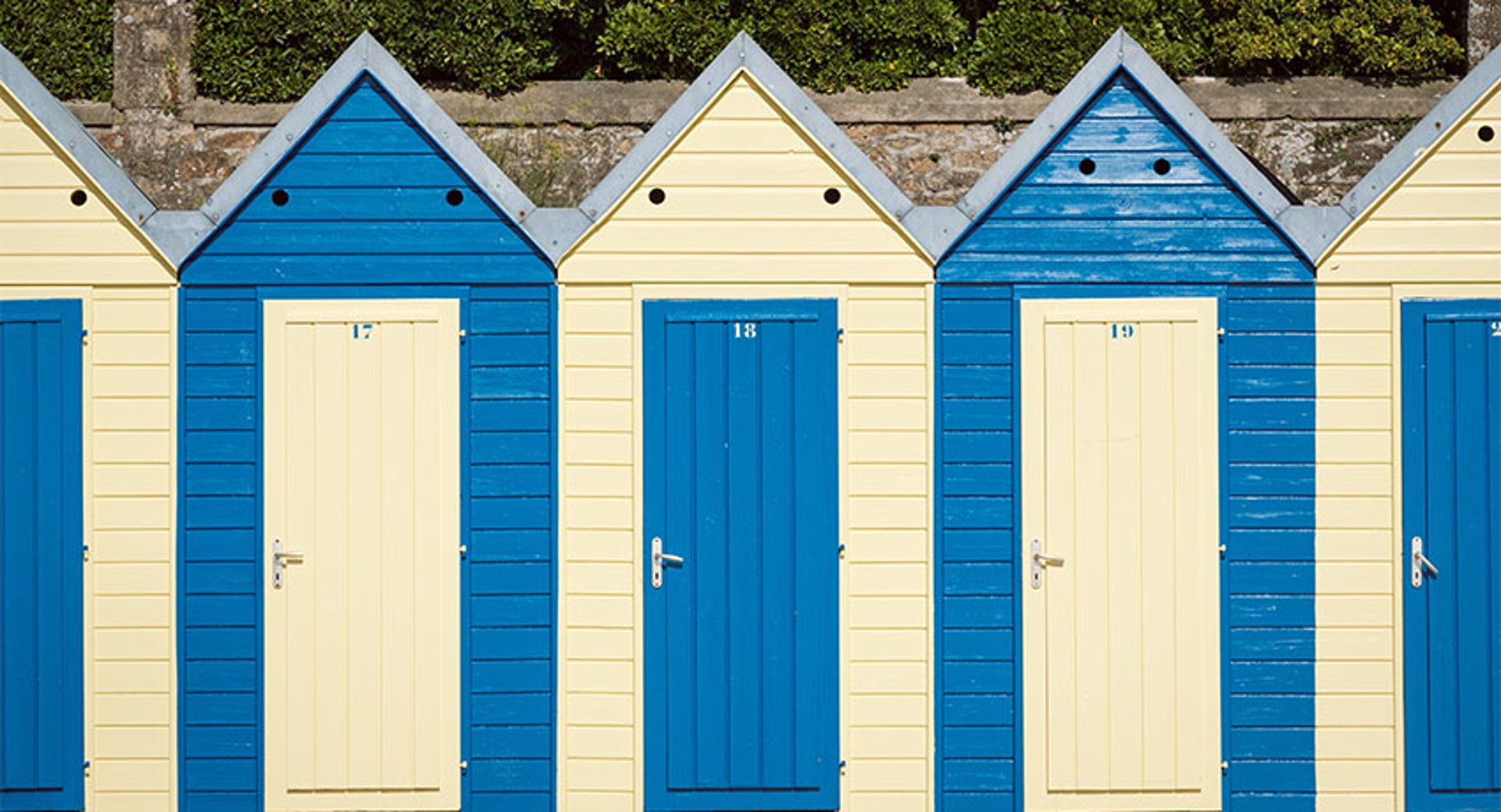 Summary - What's the future of the subscription business model for SaaS companies? It's a good model, and it's being adopted by a wider range of companies in other sectors. It's also evolving, and SaaS companies need to adapt to changing realities.
---
Companies that provide software as a service – SaaS companies – often sell their services using a subscription model.
The concept is simple: Customers pay a set amount each week, month or year, and receive an agreed-upon service in return.
The model is believed to have been pioneered by the publishing industry (newspapers and magazines), and in addition to being a staple in the SaaS sector, it is used by a number of other sectors including utilities (mobile phone and cable companies, for example) and services such as Netflix or your neighbourhood fitness club. Increasingly, the model is also finding a place in retail and consumer goods for things like pre-assembled meal components and grooming products.
There are both advantages and disadvantages to the subscription model, and no one set way to go about applying the model. SaaS companies would do well to look at what's happening in other businesses that use it. They'll find cautionary tales showing pitfalls to avoid, as well as examples of new approaches that could inspire them to innovate.
The advantages of a subscription business model
There are definite advantages to the subscription business model.
For customers, it provides convenience (no more decisions about what to buy or when to buy it, no need to go out and shop) and more manageable recurring pricing, so expenses can be budgeted.
For sellers, it means regular recurring sales (a smoother flow of revenue) and, for those with inventory, it makes inventory easier to manage. It also creates a customer base, builds brand loyalty and takes some of the pressure off sales teams to come up with a steady flow of new customers.
Do a bit of research and you'll find lots of information about what the model is and how to apply it to a business, including this article in the U.K. newspaper The Guardian and this one in the Harvard Business Review, which warns of the dangers of adopting the model in addition to speaking of it advantages.
The use of the subscription business model is growing
New sectors, particularly in retail and groceries, are adopting the subscription model. Think home meal kits, for example, or Dollar Shave Club, a service that delivers men's grooming products to customers on a regular basis.
In fact, using the subscription model to sell goods instead of services is a hot trend.
Hitwise, a U.S.-based firm that monitors and analyzes website behaviour, put out a study last year that showed that visits to top subscription 'box' sites in the United States (sites that sell subscriptions to goods in boxes as opposed to online services) increased by nearly 3,000 percent in the three previous years.
"While the subscription shopping category is still a niche market," notes a Hitwise blog, "these sites appeal to a critically important segment of consumers who are entering the prime of their earning and spending years, which should sustain continued growth in the category."
Added Hitwise senior analyst John Fetto: Consumers who came of age in the digital era are accustomed to subscriptions models for online media (Netflix), music (Spotify) and news (New York Times online). Ironically, for them subscribing to something in the physical world is exciting and new."
The downside of a subscription model
But there are downsides to the model.
Consumers may get annoyed if they end up regularly paying for a service they don't use. (Do you really watch all those channels on cable when you are forced to pay for a specific bundle?)
They may find themselves getting hit automatically for charges they don't want.
They may also find it difficult to upgrade, or more likely, to downgrade or cancel the service.
And in the worst cases they can feel they were manipulated into signing up for the service in the first place – something that will make them more likely to cancel. Any kind of sales manipulation or incentive is less likely to retain long-term relationships in a subscription economy.
Businesses may be tempted to get lazy or complacent. Where's the incentive to keep on top of things if you've essentially got a captive customer base? Subscription companies can't rest on their laurels - otherwise their customers will simply not renew. I believe subscription businesses must continually invest and improve - after all, their break-even point comes way down the road, compared to a company that gets paid for a service up front.
There's also a moral issue to consider: Is it ethically right to charge people for something they don't use - the so-called zombie accounts that keep getting charged even though no one is using them?
Options to the traditional subscription models
For a variety of reasons – including that it's important to keep challenging the accepted wisdom – there are new variations on the subscription model showing up, some of which should pique the interest of SaaS companies.
1. Short-term contracts
There are advantages to letting customers keep their commitment period short.
For example, instead of forcing customers to sign up for a full year, some companies are allowing them to go month to month, with the option of cancelling at any time.
Microsoft Word, for example, used to be sold as a package that you installed on your computer; now you download it and pay a monthly fee that covers updates.
The advantage for the customer: It eliminates the fear of getting committed for the long term, especially if it involves a product or service they are unsure about.
Surprisingly, the vendor/customer relationship benefits too. Vendors cannot rest on their laurels and continue to rake in 'lifetime subscribers' while providing a product that is never improved. If their customers can cancel at any time, they have to put time and effort into customer success. So it forces them to be attuned to customer needs and work at keeping customers happy.
Keep in mind, though, that shorter contracts do result in higher customer churn rates when measured against longer commitment over the same time period, so you'll want to balance the pros and cons and do some math.
2. Pay per use
As long as five years ago, some people were arguing that it was time for SaaS companies to ditch the standard subscription model and move to pay-per-use.
Pay-per-use is now much more common, and some major companies – I am thinking here of Amazon and Slack – have adopted a billing model based on how you use their services.
Slack, which we use a lot internally, will not bill a user who has not signed in over the course of a month. This is refreshing - and think what it will do to their churn rates!
Amazon Web Services, like some utility companies, charges rates that vary with the time of day. We use the Amazon Web Services hosting platform for a variety of things. We will pay less for the service if we do work on that platform during off-hours.
While this variation on the subscription model means the seller's revenues fluctuate from month to month, I'm willing to bet that this is offset by a perception of greater fairness, which in turn breeds customer loyalty. The other advantage for the seller is that they can optimize the use of their facilities. Since electricity on the grid can't be stored, there's less going to waste if there is increased use during off-hours; the same can be said for Amazon's computers.
3. The micropayment model
If you're an Apple user, you may find yourself paying a minuscule amount of money on your credit card every month – under $2 – for extra storage.
Because the billing is automated, the costs to the seller are minimal.
Because the amount is so small, the customer is less likely to balk.
Micropayments will work if a company does a lot of volume, and only if the cost of billing is next to nothing. The micropayment system has generally not gained much momentum because of the inherent cost barrier of credit card transactions - and many non-credit card systems have also struggled to make the economics work, including Bitcoin or other P2P wallet systems. But it is an innovative approach, and one that can work well for the customer. And it can bring it large additional revenues for companies.
4. Give it away
Three years ago, the Montreal newspaper La Presse launched a free digital edition, La Presse+, available on iPad.
The newspaper's owners cut back to one paper edition a week at first, and they announced last spring that they will stop their print edition entirely at the end of this year.
The gamble was that by doing away with the costs involved in printing – buying paper and ink, running a printing press and having to worry about sales and distribution – they could make enough money solely through advertising to cover the costs of a free online edition.
The gamble appears to be working, and a news story in June reported that the paper's online 'circulation' – the number of individual iPads that open the LaPresse+ app each day – went up by 18.7% last year and now sits at 273,000. As much as 90% of the paper's advertising revenues now come from its online edition.
The La Presse model is an example of radical thinking, one that questioned the newspaper's entire way of doing business. Giving the product away may not work for a SaaS company, but it's a good example of creative thinking.
Single or multi-dimensional?
Ideally, you want to grow with your customers - or at least increase the revenue you generate as they see more value from your service. If you were to charge a single subscription fee, say $100 per month, no matter how many users were using your service or how many features or resources they were using, it's clear you'd be limiting your growth potential even as your customers grew.
If you were to charge $20 per month per user, that would be one way to grow since you would earn more revenue as your client grew. . Charging per user is a popular choice, but be wary about the unintended consequences of using this as your limiter (see lessons learned when we radically shifted how we thought about pricing).
There is a variation on this: the multi-dimensional pricing model. This is where you charge $10 per month per user for basic features, and $30 per user per month for pro features, With this model, you grow in two ways. This is what Salesforce perfected and what many of the fastest growing companies like Slack are using today.
Subscription model examples
 
Flat
Tiered / Bundles
Single Dimension
Multi Dimension
Usage Based
 
 

Dollar Shave Club

Hubspot

Groove

Slack

AWS
Examples

Netflix

Buffer

Mailgun

Helpscout

Stripe
 

Spotify Premium

Unbounce

Evernote Premium

Pipedrive

Twilio
 
Pros
Easy to sell, single path for prospects
Ability to target different customers
Easy to sell, simple story for prospects
Ability to target different customers
Very fair (usage = fees)
 
 
Expansion path is clear
Revenue will scale as your customer grows
Benefit from multiple expansion paths
Can be single or multi-dimensional
 
Cons
No expansion revenue opportunity
Can get complicated with many tiers
Single expansion revenue path
If plans are not designed properly, value and then expansion revenue will not occur naturally
Revenue will fluctuate each month
 
Difficult to target different customers
Jumps from one tier to another can be a barrier
Difficult to target different customers
 
Harder for prospects to understand costs
 
Will work with Freemium
Conclusion
Creative thinking is just what's needed here.
I believe strongly that a business must always be challenging itself. It must work to deliver a better product, but it must also question and innovate in its business practices. That includes its approach to billing. What worked yesterday will not necessarily work with as much efficiency tomorrow.
It is not written in stone that the subscription business model, as we and other SaaS companies use it, cannot evolve. We should be questioning our billing models. Only two things should not change: Our billing practices should be fair and perceived to be so, and our customers should easily see the value in what we are providing them.
Allan Wille is a Co-Founder and Chief Innovation Officer of Klipfolio. He's also a designer, a cyclist, a father and a resolute optimist.
Related Articles