Do initiatives to get more women into tech really work?
Published 2016-05-13, updated 2023-03-21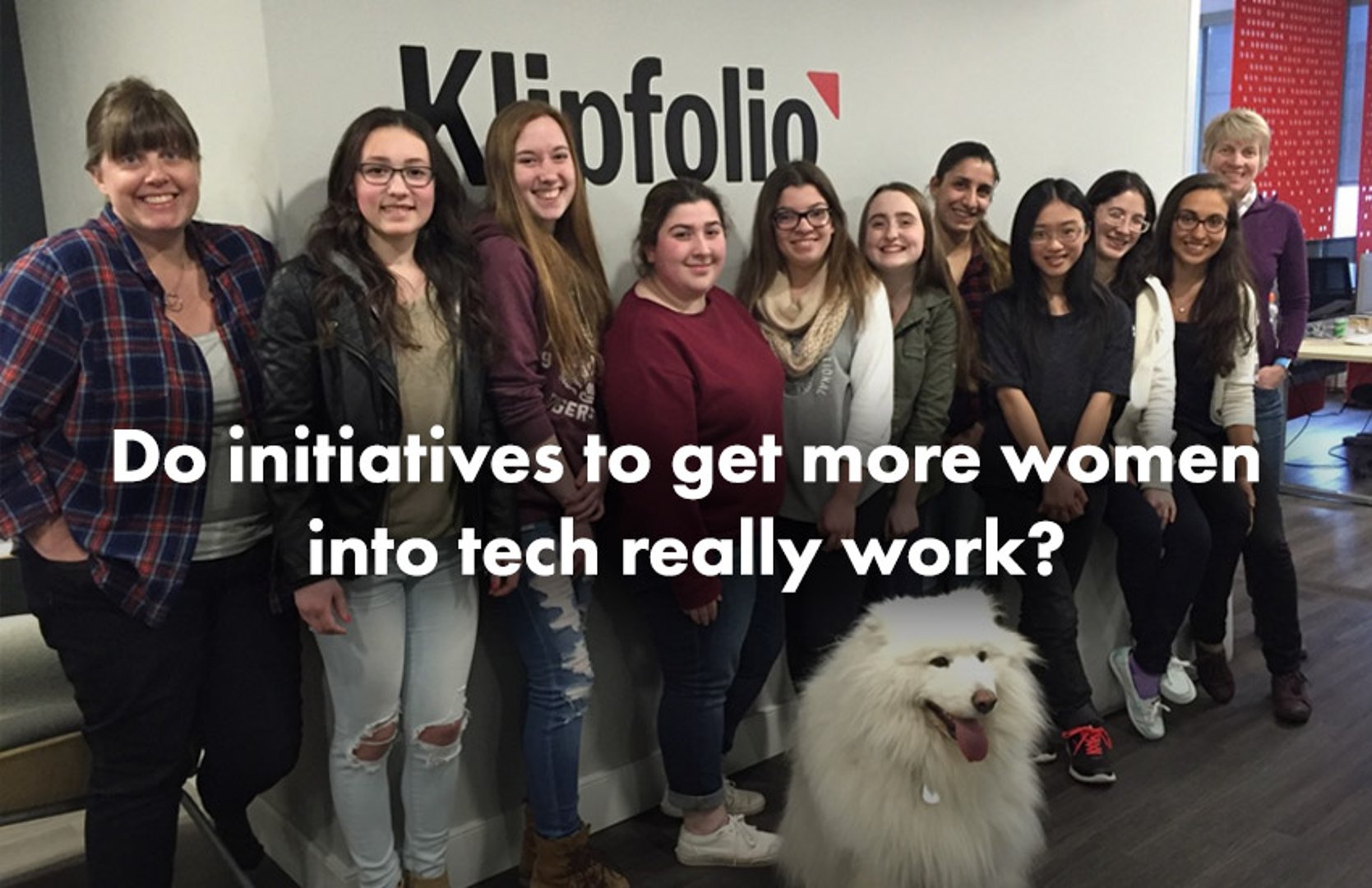 Summary - Earlier this year, four women from Klipfolio became mentors in the local edition of the Technovation challenge, an international technology entrepreneurship program for girls. Over 12 weeks, they helped teams of female high school students develop a concept and prototype for an app, map out a business plan and pitch their idea to a panel of judges. It's no secret that there
---
Meggan King is manager of support services at Klipfolio. Though she's worked in tech for 17 years, she's always been the only female in her office until she came to work for us.
That experience of being the only woman – and the feeling that the high-tech industry is not very welcoming to women (a feeling many other women share) – led her and other women in our company to get involved in Technovation, an international entrepreneurship program for girls.
Earlier this year, Meggan and three other Klipfolio employees – developer Lianne Sit, senior content developer Tamsin Douglas and technology partnerships manager Nikta Kanuka – volunteered to mentor two teams from a local high school. For 12 weeks, from February to April, they worked closely with their teams as the girls developed app ideas, learned to code, analyzed market opportunities and even devised pricing strategies for their apps. Eventually they would present their app along with a business plan, to a panel of judges.
The mentors (who volunteered their own time) were energized by the experience of guiding the girls and watching their ideas take shape.
In this post, our mentors talk about the Technovation challenge – and why programs like this are key to changing the technology landscape for women.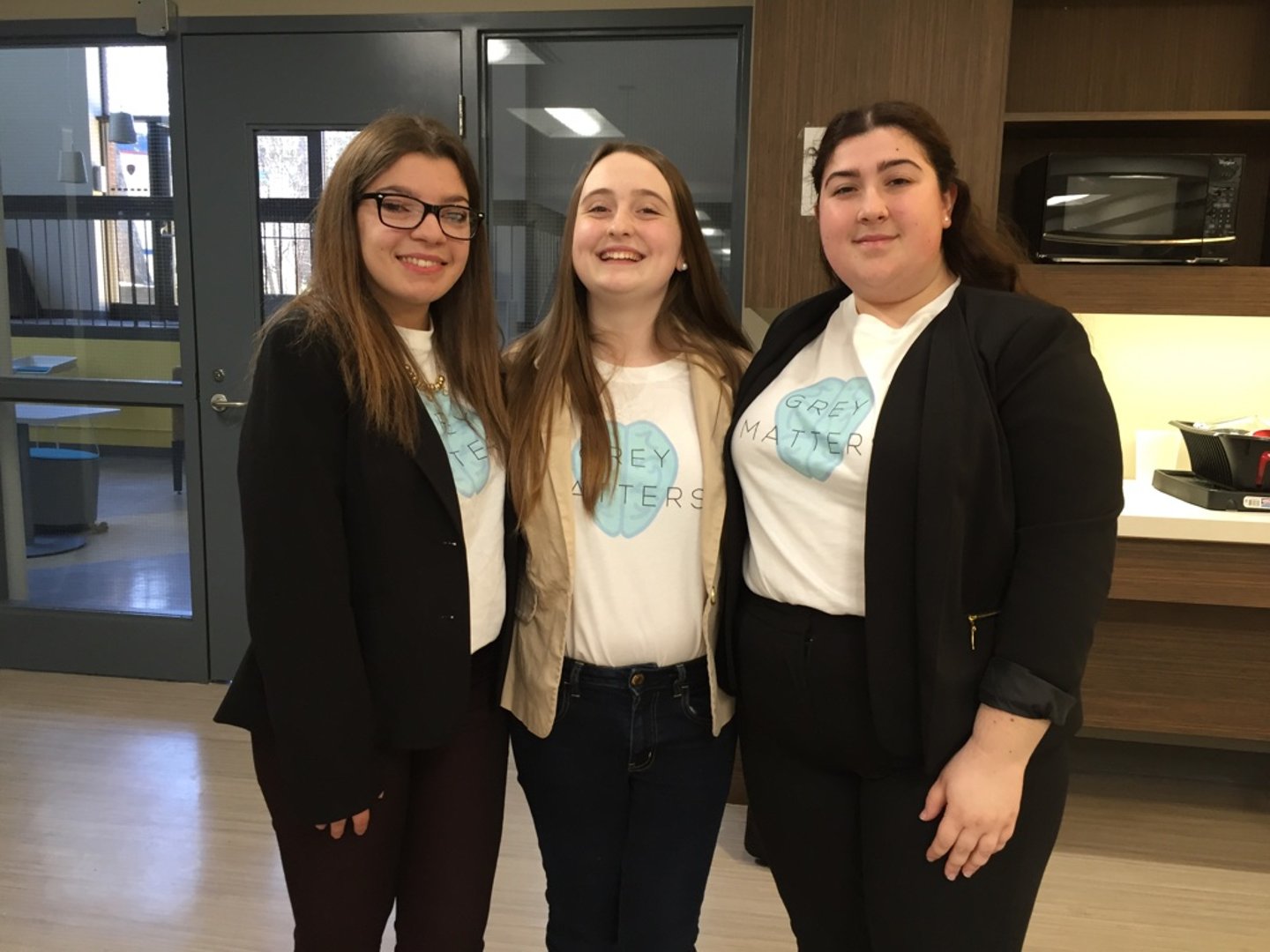 What's the idea behind the program?
"The idea is to expose girls to technology and entrepreneurship," says Nikta. "They need to realize that there are many different avenues that can lead to careers in technology, not just computer science or engineering.
"The girls in the program were not necessarily planning to go into business or the tech field. Many had not decided what they want to study. Some were interested in other things altogether, like design.
"I'm really passionate about women in technology," says Nikta. "How many times have we gotten together to talk about women in tech! Enough talk!"
"The students joined Technovation either out of interest or at the request of their teachers, who thought they would get something out of it. "
Why are girls reluctant to get into tech?
"Too many girls think that going into tech means becoming a developer," says Meggan. "One girl on my team was very afraid of being labelled a programmer, because she said being a programmer is not cool. I spent quite a bit of time talking to her and helping her overcome this anxiety."
"I understand where they are coming from," adds Nikta. "When I was in high school, I had no idea I could make a living doing what I do right now. Even four years ago, I remember being totally panicked at the thought of what I was going to do with my life. I didn't know I could build a career in tech without being a developer."
How did it go, considering the girls didn't have a background in tech or business?
"One girl on my team loved graphic design so much she spent hours creating a logo. She even created an animated video that totally blew me away," says Nikta.
"I brought her into the office and introduced her to Miru Alves, a digital designer here at Klipfolio. I wanted to let her know that if she has the passion, she can become a Miru."
"One kid who left an impression on me was only in Grade 9," adds Tamsin. "She was really good at problem-solving. She impressed me so much I told Allan we ought to hire her – once she is old enough, of course.
"Overall, I could not get over how poised these kids were – even under pressure, when they did their pitch to a group of judges. I was so proud of them.
"My girls didn't win, but they remained positive. They learned things going through the process, and they felt proud of what they had accomplished. They recognized that they had achieved something."
Do you think the girls will pursue a career in tech as a result of participating in this program?
The Klipfolio mentors all hope that the girls will consider technology when they are making decisions about education and jobs.
"We're not sure we changed their minds about a career in tech," says Lianne. "But we wanted to show them it was possible."
"By virtue of our presence and interaction with the girls, we hopefully showed them that not only is it possible, but it also rewarding to work in technology.," adds Meggan.
"We invited them to stay in touch, and some of them have," adds Tamsin. "Meggan is helping one girl with her résumé. We told them we would have them back in the office in the summer."
Parting thoughts??
"We took action to start bringing more young women into technology," says Meggan. "And we had Klipfolio's support to do it."
"We are lucky, we had the support and encouragement of our colleagues (men and women) when we took on this project. That meant a lot to me personally," adds Tamsin.
I want to thank Meggan, Nikta, Lianne and Tamsin for participating in Technovation. I hope some of their protégées will one day work beside them at Klipfolio – or even become our competition.
Meggan King, the manager of support services, is a problem-solver. When she's not building formulas and helping customers at Klipfolio, she's spending time with her husband, son and dog at the cottage.
Lianne Sit is a front-end developer with a mission to write game-changing code. She is often spotted wearing cute T-shirts and never misses a Zumba class unless hockey's on.
Nikta Kanuka manages technology partnerships at Klipfolio. She loves talking to strangers, thinking about puppies and eating burritos.
Senior content developer Tamsin Douglas is an avid cyclist. Outside the office (and sometimes inside), you'll find her doing yoga, enjoying nature or obsessing over her fitness stats in Strava.
Allan Wille is a Co-Founder and Chief Innovation Officer of Klipfolio. He's also a designer, a cyclist, a father and a resolute optimist.
Related Articles