Digital nomad success, part 1: Travel & accommodation
Published 2017-07-27, updated 2023-02-01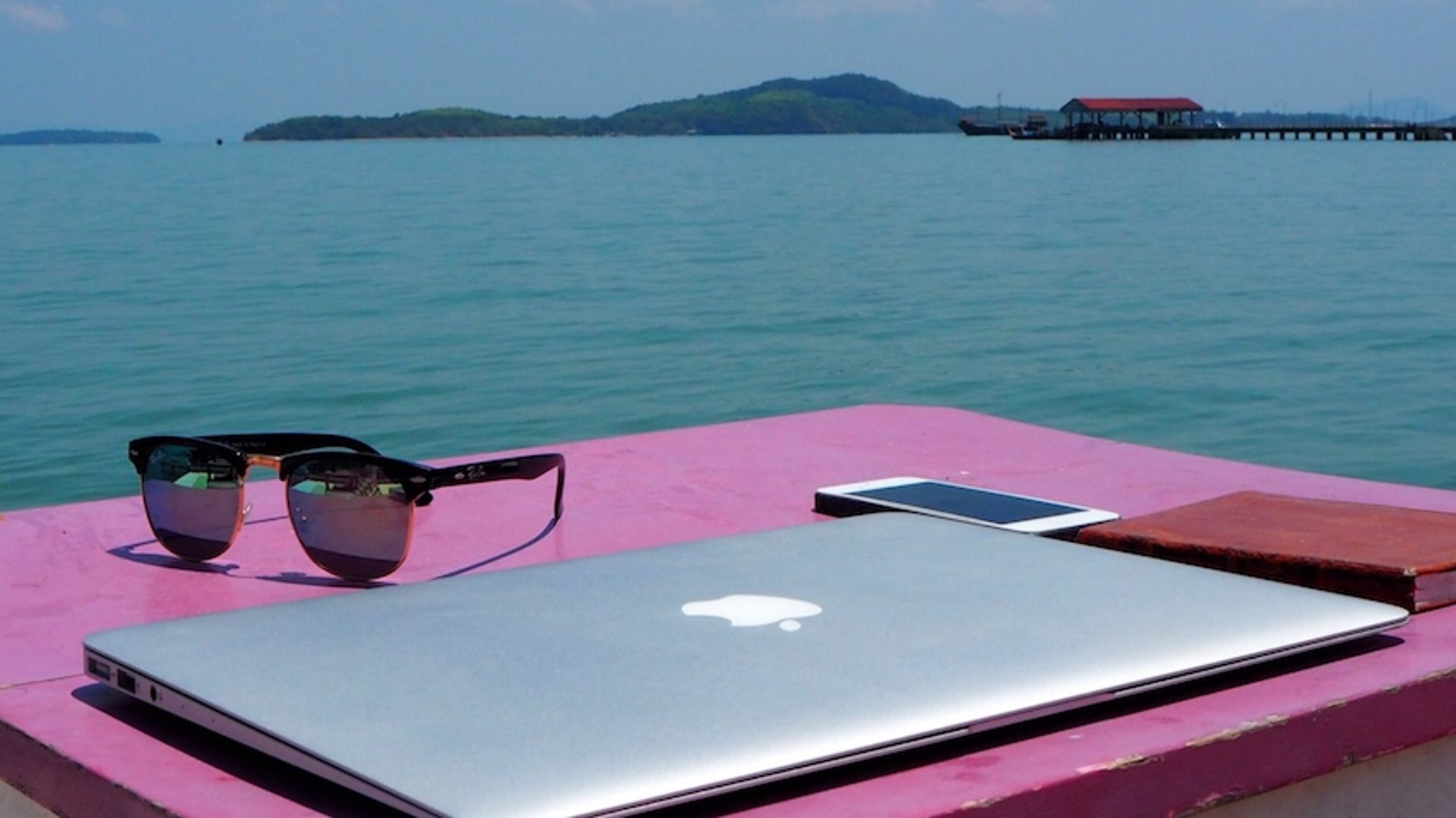 Summary - The digital nomad lifestyle takes strategy and planning. In part 1 of this series, Danielle Poleski covers a few helpful tools for travel and accommodation.
---
Here's what I love about digital nomads: they're the perfect combination of the past and present. They leverage the power of modern technologies while embracing elements of the nomadic lifestyle that have been a fundamental part of human history.
Not sure what I'm talking about? In this piece at Medium, Dan Robinson writes what has since become my favorite definition of a digital nomad:
"A 'digital nomad' is a professional who takes advantage of the digital tools at their disposal to foster a career while simultaneously traveling the world."
When most people hear the term 'digital nomad' they think of freelancers, but today a growing number of individuals are holding down full-time jobs at companies that either allow or are completely comprised of remote workers.
In fact, a Gallup survey from March of this year found, between 2012 and 2016, a 7% increase in the number of employees that spent 80% or more of their time working remotely.
As a recent graduate thinking about the workforce I'm entering into, the idea of becoming a digital nomad has crossed my mind a thousand times. Using public data to show actual social and demographic trends, Pieter Levels, founder of Nomad List, Remote OK, Hoodmaps, and Places to Work, estimates that there will be 1 billion digital nomads by 2035.
This estimate may seem far-fetched, but each day people are coming up with new apps, businesses, and products that are solely designed to support the digital nomad lifestyle.
In this 3-part series of blog posts I will explore a few of the innovations that are making the digital nomad lifestyle as easy as your typical 9-5 brick-and-mortar job. All you need is your laptop and your smartphone, and a desire to turn the world into your office space.
How to get where you're going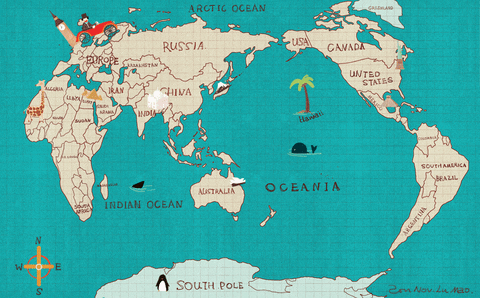 Mobility is at the heart of the digital nomad lifestyle. It's all about voluntarily having the capacity to regularly move around (whether it's from city to city or from country to country).
The popular opinion of digital nomads is that they effortlessly maintain the high-life while floating from place to place.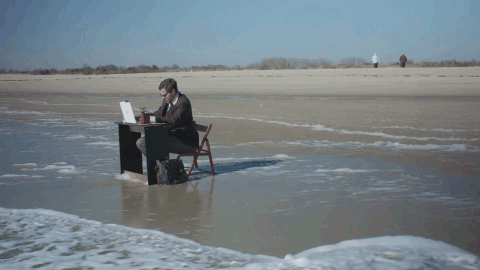 Not quite. This lifestyle requires strategic planning. Here are a few tools to answer that fundamental question:
"Where do I want to go and how should I get there?"
Teleport

Out of all the websites answering this question, I found Teleport to be the most thorough in matching users with suitable and exciting destinations.
While a traveler explores places, I would argue that a digital nomad truly lives in them. This is why it's so important for digital nomads to understand the cost of living and the cultural elements of the places they go.
Teleport is an easy 2-step process that matches a digital nomad with the best places to live and work based on their lifestyle, financial position and cultural values.
The questions are mostly click-to-select which makes the process quick, but the quality of the questions ensures that your responses don't get lost in the fluff of imagining your next move as a dream vacation.
In just a few seconds after you've submitted your questions, the website provides you with a list of cities that match what you're looking for.
Not only that, what differentiates Teleport from other websites is that you can dig into the details of a specific city—with local reviews, information about safety, visas, LGBT rights and even the startup scene.
Skiplagged
I hadn't heard of Skiplagged until I started looking into the digital nomad lifestyle, but in the short time I've been researching flights for my upcoming trip it's given me the cheapest flight options by at least $50 USD in some cases.
What I like about Skiplagged is it's a simple interface with no unnecessary pop-ups or distracting ads.
This website is great for digital nomads who are transitioning to a place where land entry is not an option and for those who simply want to know the most affordable and efficient way to fly.
The website also highlights deals in the places where you are currently located, which is great for those digital nomads who are looking for the next place to set up shop whenever a good opportunity arises.
Rome2rio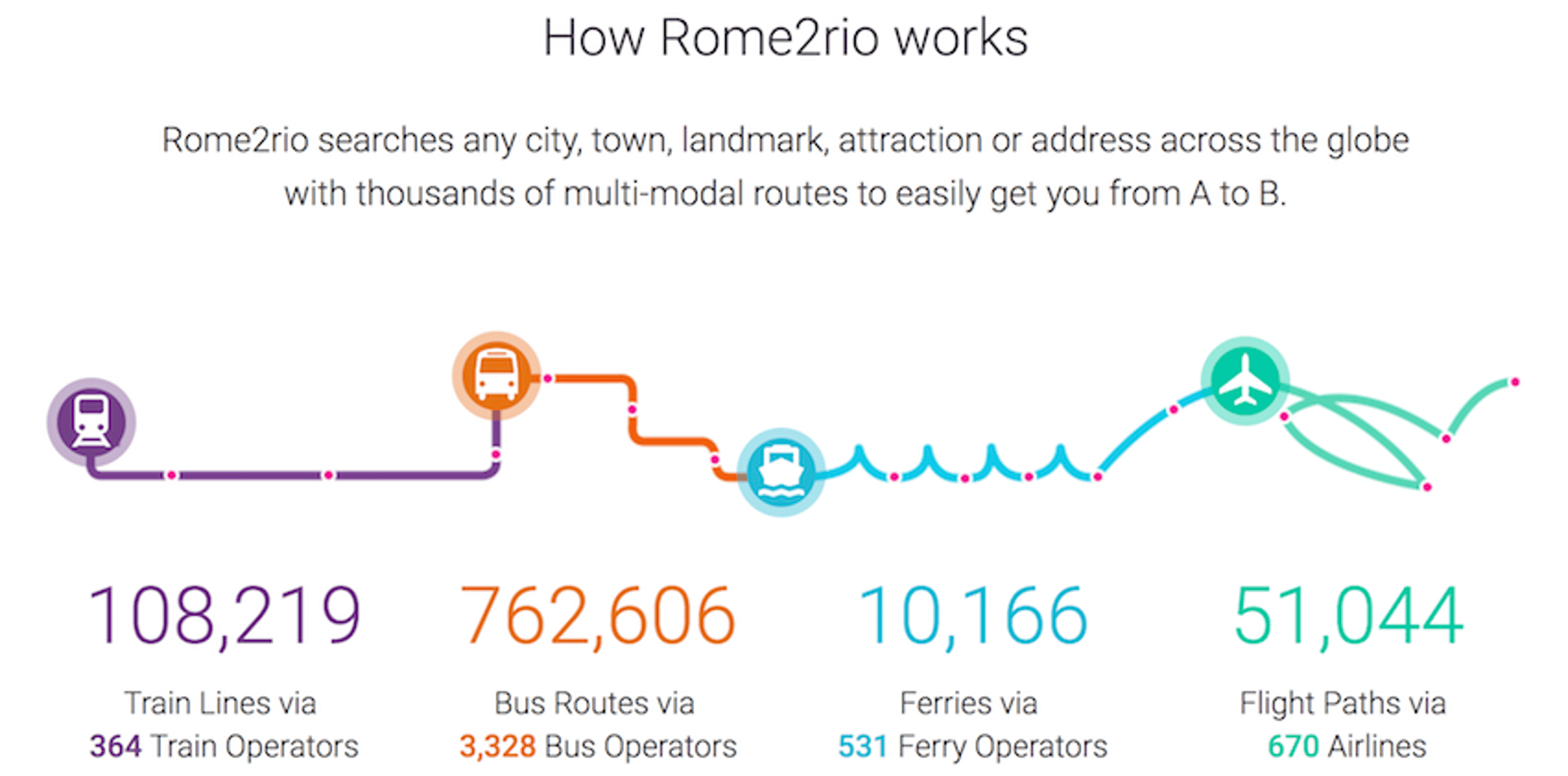 Rome2rio is a great place for digital nomads to figure out how to get from point A to B.
After putting in your location and destination, the website gives you the least expensive and most efficient options to get to where you want to go.
For digital nomads who aren't pressed for time, Rome2rio will give you the cheapest possible transportation routes. From this website, you can compare transportation costs and duration to find the best route for your wants and needs.
Where to stay once you've arrived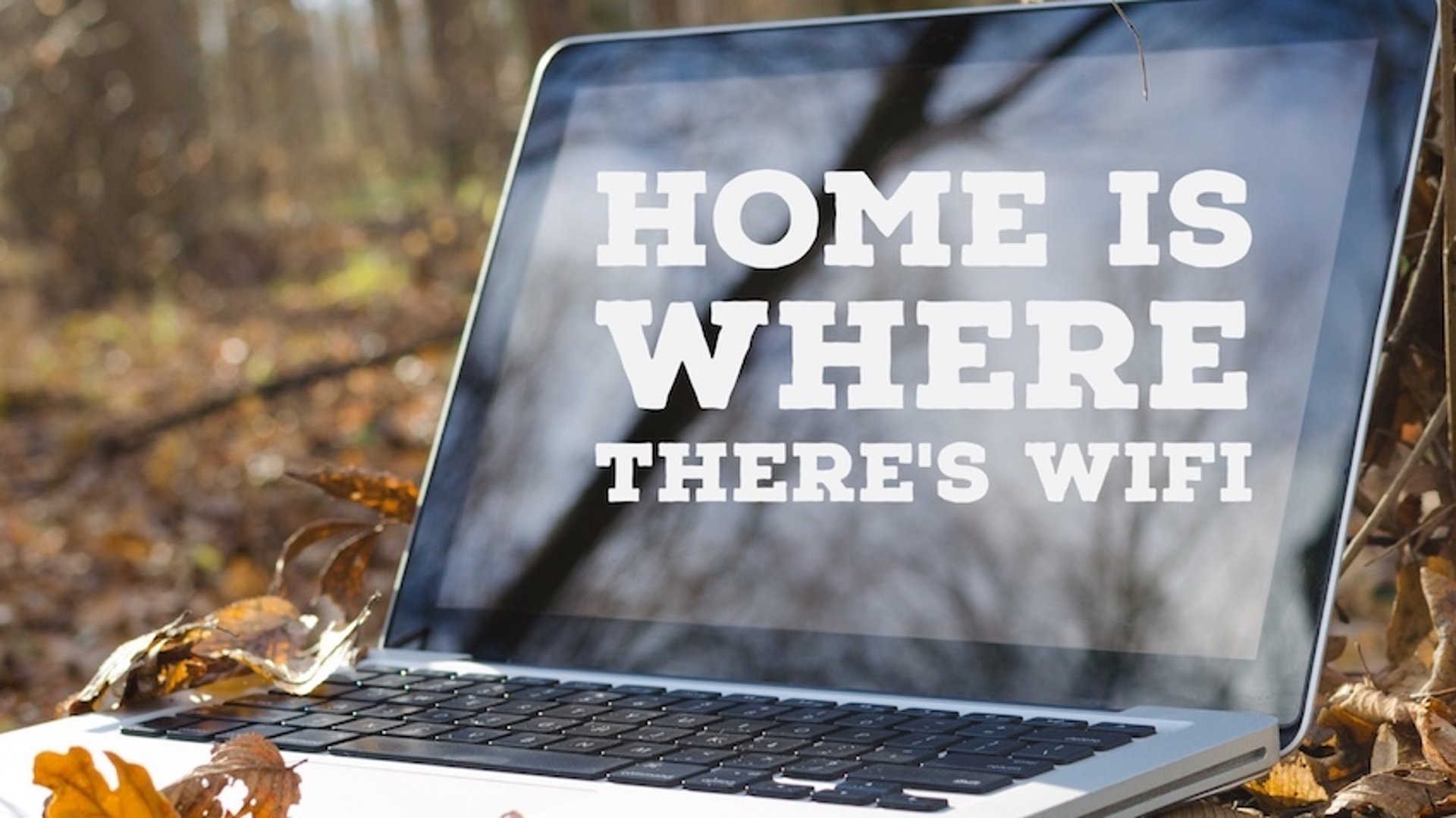 So you've made it to your destination, now what? As I said before, being a digital nomad is much more about living, so it's no surprise that accommodation is very important. These are the websites and apps that digital nomads use to find accommodations.
Hostelworld and Agoda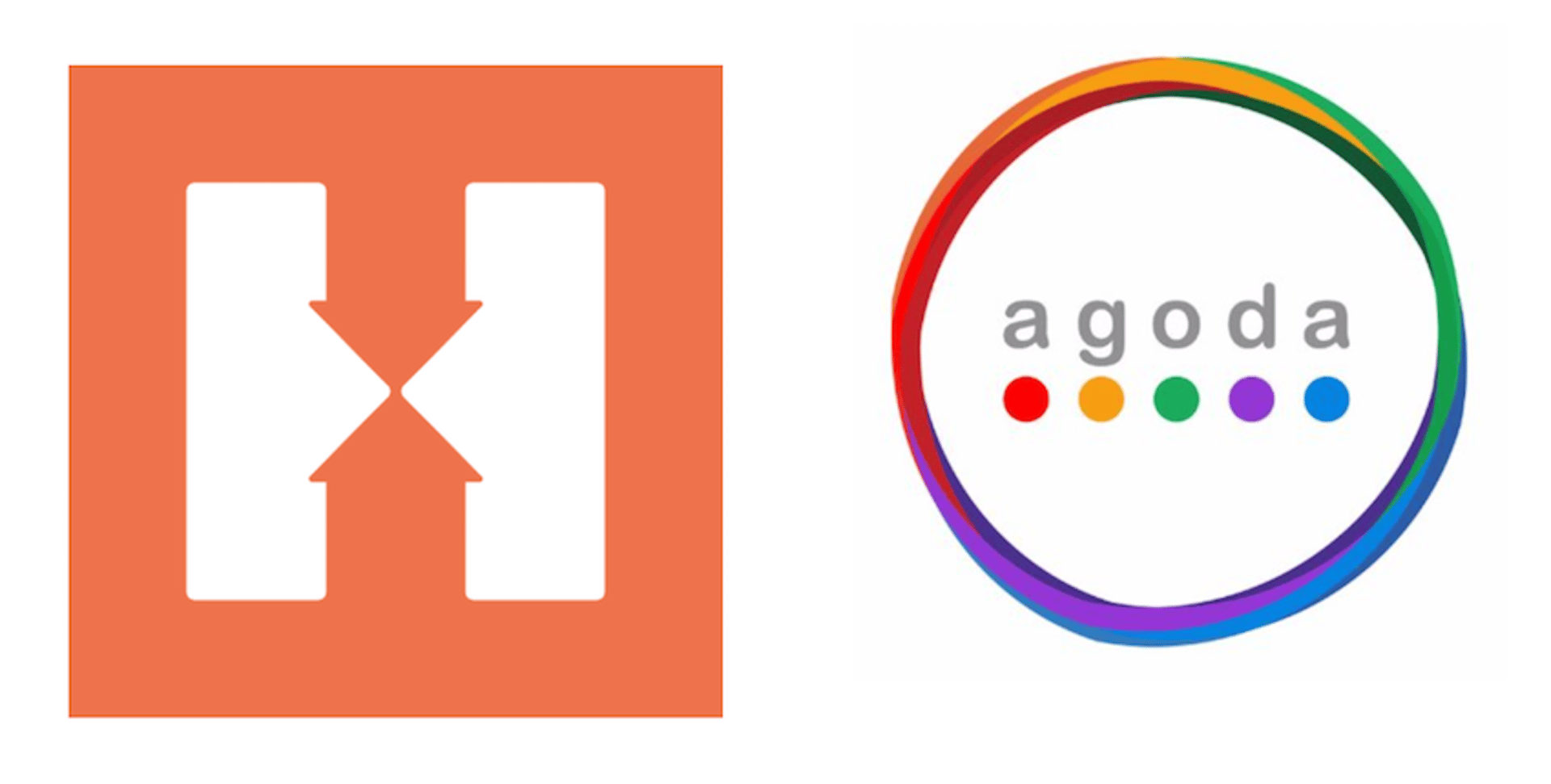 If you're looking for something between a hotel and an apartment, Hostelworld and Agoda are great resources.
Many hostels are accommodating to digital nomads; they're often equipped with or near cafes and lounge areas to do work as well as socialize.
I group these two websites together because they really fluctuate in terms of finding the best deal. The only major difference between the two is that Hostelworld will only turn up hostel results, whereas Agoda also has apartments and hotels.
One thing that's awesome about these sites: there's free cancellation until a few days before you're meant to arrive. So if plans change, which they often do when you're traveling all over, you can reserve your stay without risk.
Both sites also allow you to filter your searches based on your needs. They show you a variety of amenities beyond what other sites typically do, such as if there is free WiFi, security lockers, no curfew (in case a time change results in late-night meetings), and business facilities if you need a quiet environment.
Airbnb and VRBO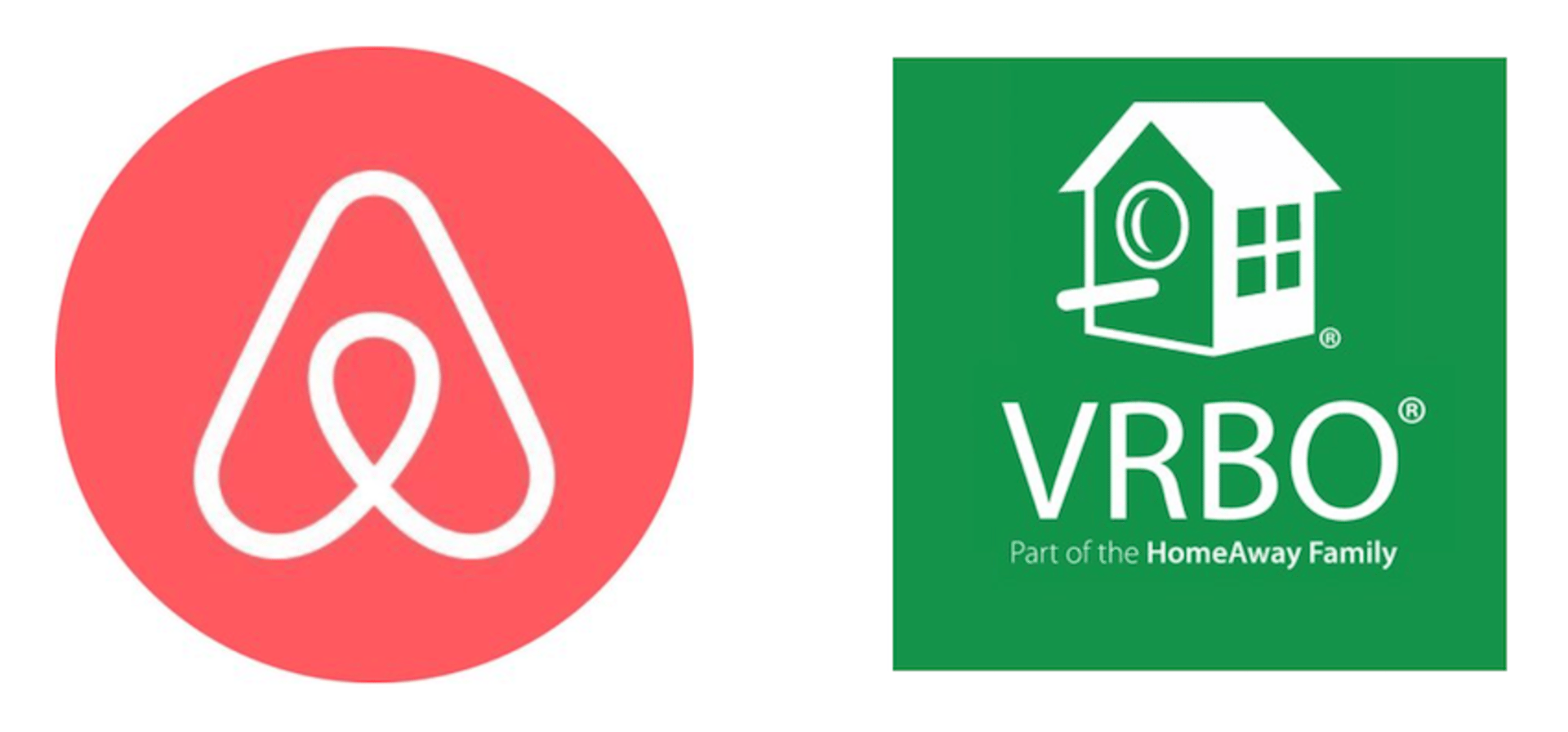 Hostels are a fantastic accommodation because they're typically the most inexpensive option and a great way to meet people, but when you're a digital nomad it can get pretty exhausting spending weeks or months at a time constantly surrounded by people.
Airbnb and VRBO both allow you to book apartments, houses or private rooms all around the world. Some privacy, especially for those digital nomads whose time abroad is a lifestyle and not a vacation, can be important.
Another advantage of private accommodation for digital nomads is that your temporary home can double as a workspace for those times when client calls or team meetings require a quiet space, or when you might need to do some late night work.
This is a great way to save money if coworking spaces aren't in your budget.
Bonus: Couchsurfing

I'm adding this one as a bonus because it's the best way to experience a culture, but not always ideal for work and travel.
Couchsurfing is exactly what it sounds like; it's a network of local hosts who have a free bed, couch or floor for travelers to crash.
Hosts and guests both rate each other which is the ultimate determinant of the quality and safety of the experience. The community is made up of people who want to share and learn about cultures, but sometimes a host can be so generous as to show you the ropes of their hometown.
This aspect makes it a great place for digital nomads to start their stay in a new place, but it's important to remain cautious and read people's ratings before requesting a stay. When time is no problem, Couchsurfing is worth to try.
What's next?
In Digital nomad success, part 2: Tools for work, we'll take a look at the tools digital nomads use to work from anywhere.
The world is your oyster, but it's also your office space. And who knows, your favorite local coffee shop could actually be a nomad hotspot.
Related Articles