Moving to a new office, Part II: Lessons learned
Published 2018-12-18, updated 2023-03-21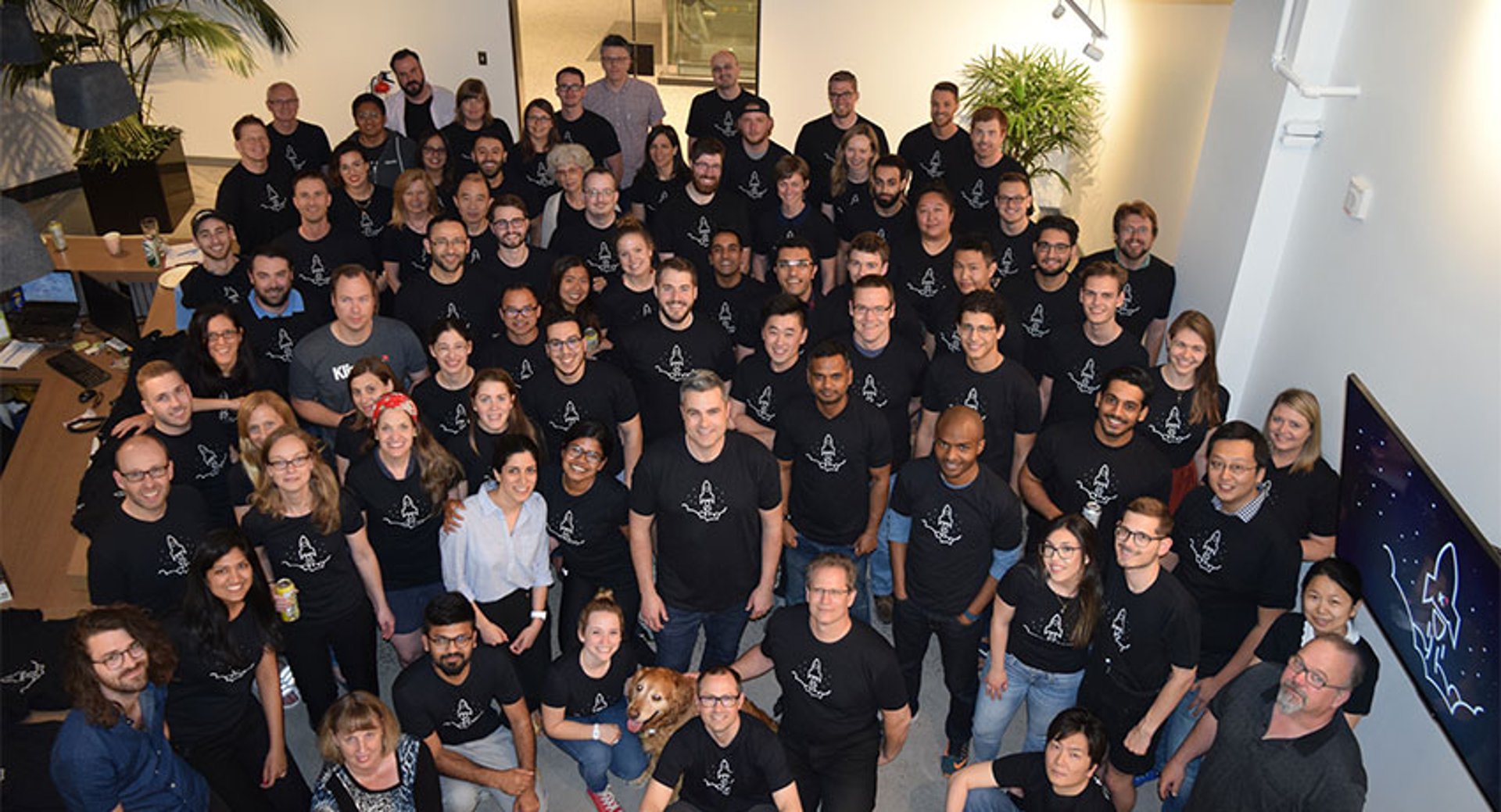 Summary - A year ago, co-founders Allan Wille and Peter Matthews wrote about how they prepared to move the Klipfolio office to a new building. Now that the company has settled into its new space, they are reflecting on lessons learned.
---
Sooner or later, just about every company has to move its office. For a growing start-up, moving into a bigger space can be a rite of passage, a clear sign to employees, the community and customers that the company's future is bright.
But any move is fraught with peril. Dozens of things can go wrong, from service interruptions to employees quitting because they don't like the new location. Therefore any move, even the smallest, has to be thought through and planned to minimize the inevitable disruption.
Klipfolio moved into a new space on January 29, 2018.
One year ago, co-founders Allan Wille and Peter Matthews wrote about how they prepared for the move.
Now that the company has settled into its new space, they are reflecting on lessons learned.
The day we moved into our new space in downtown Ottawa, in January 2018, we kept the doors closed until we were good and ready to let the employees in.
There's an indoor space in our building, with a food court, and people gathered there while they waited. The atmosphere was festive, and the excitement in the air was palpable.
When, at around 10:30, we finally gave the word that the doors were open, a cheer went up. As they filed into the new space, people were beaming.
It was an emotionally charged moment for both of us.
As co-founders of Klipfolio, we have shepherded the company from a shaky start-up to a going and growing concern. And now we were watching it take a sure and very visible step forward by moving into a new and bigger location.
Thankfully, our move went smoothly overall.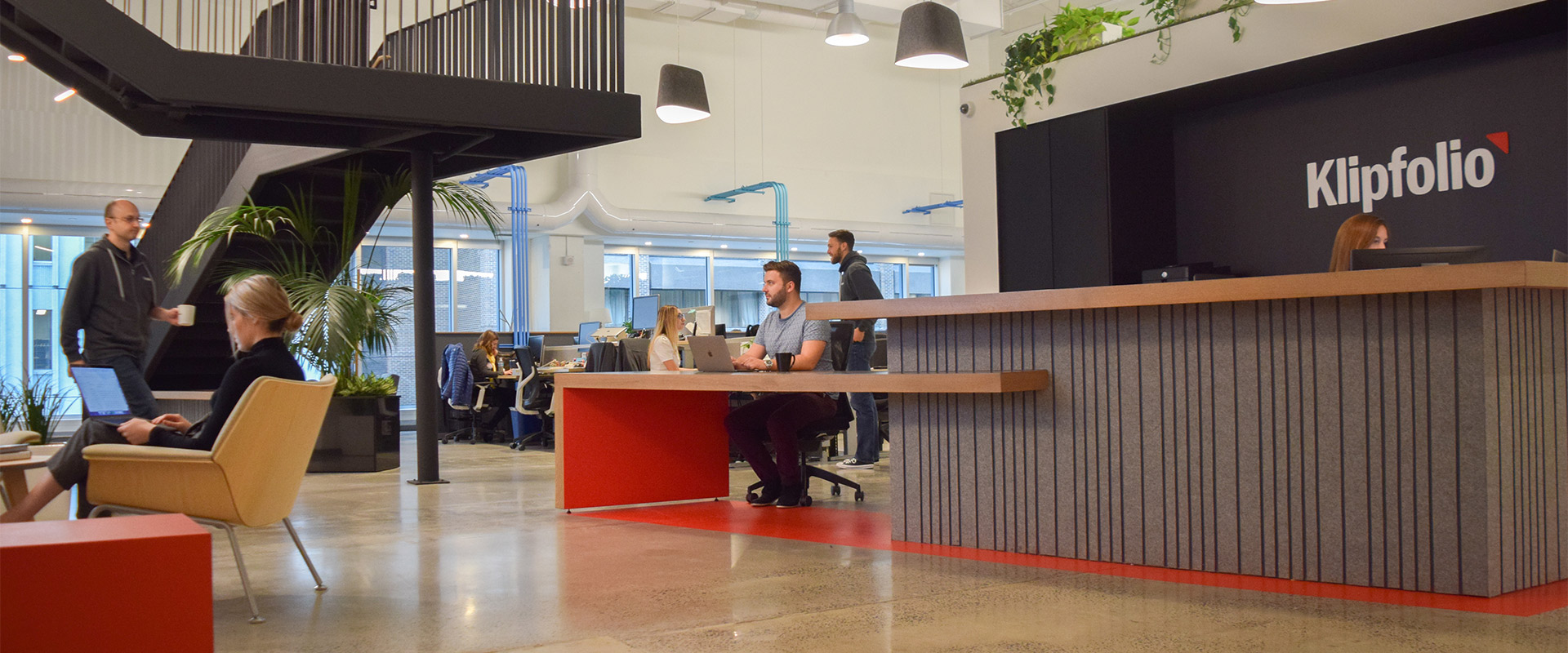 But now that the dust has settled, there a few things about moving we'd like to share with anyone contemplating a move themselves.
1. Plan for (and budget for) delays
Very few construction projects are ever delivered on time. If your move involves building or renovating, you should expect and plan for delays.
We moved into a large space in an existing office building in downtown Ottawa. But of course the space had to be arranged to suit our needs, and there was a lot of construction involved.
At first we expected to move in October, 2017; then the date got bumped back to November. Then the week between Christmas and New Year's. In the end, our actual move day happened over the last weekend of January, 2018.
Not only was the delay frustrating, it put us in a precarious position for a while.
We had told our former landlord we'd be gone by a certain date. But the date came and went, and we hadn't budged.
We were lucky, because our landlord didn't yet have a new tenant lined up, and was willing to extend our stay on a month-to-month basis.
But we were also worried about further delays, and we started to devise plans to allow employees to work from home, or to move our office to a temporary location.
We'd originally given ourselves a two-month buffer; it wasn't quite enough. Our advice: Give yourself a bigger buffer than you think you'll need, and make contingency plans just in case.
2. Put a lot of effort into planning and coordinating your move
A move is hugely disruptive, yet it has to happen seamlessly. Your customers (at least the ones who don't come to your office) should not even notice anything is going on.
That means every detail of the move has to be meticulously planned and coordinated.
First, have a plan for the employees.
Our move was scheduled for a weekend. A few days before, we gave our employees boxes and asked them to pack up the contents of their desks. People were expected to come in on the Thursday, pack up by noon, and then take the rest of the day off. (Remember to take account of any employees on vacation or sick leave.)
The following day, the Friday, we asked everyone to work from home while movers began dismantling equipment and prepping for the actual move.
Our employees took the move in stride.
Spirits were high, and as moving day approached, people got their work done (the way they do before leaving on vacation), then packed up. There was lots of reminiscing and lots of chaos, but it all went smoothly. The boxes were labelled and left for the movers.
Then, it was over to the movers.
Had we been a slightly smaller firm, we might have been tempted to do the move ourselves.
We are so glad we didn't! We hired a crew of movers, and they were worth every penny.
Not only did they physically move boxes and equipment to the new location, they also were also a huge help setting up - even connecting all of the equipment. They had dollies, for example, which made it possible for us to change our minds about the final location of quite a few large items.
Our furniture supplier, Ottawa Business Interiors, was also in the space, setting up new desks and helping us get organized.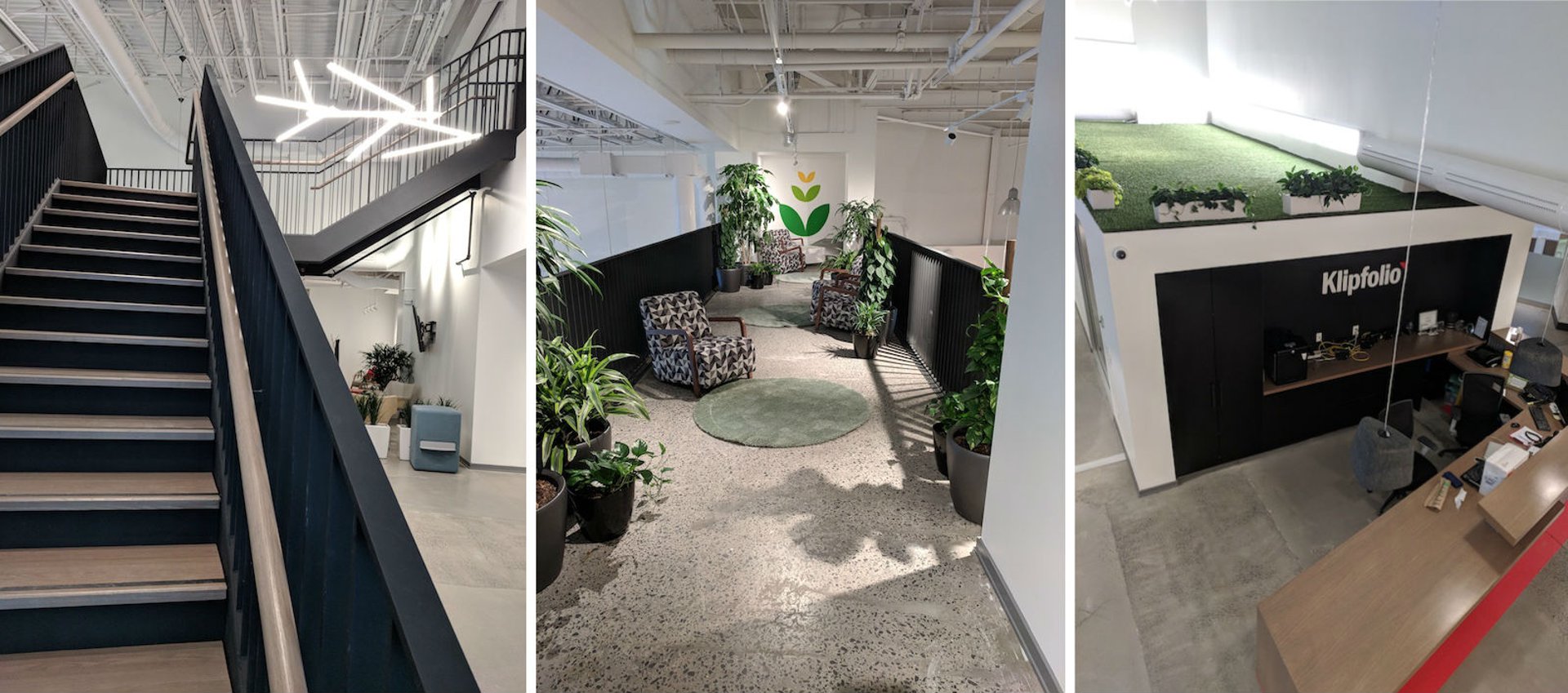 In the end, the move went so smoothly it was almost enjoyable.
For that, we have to credit Stephanie Laframboise, our People Operations Lead. She was instrumental in organizing us and keeping the actual physical move on track.
3. Pay special attention to IT
We would have been dead in the water if IT hadn't been on top of things throughout the move.
That meant setting up wifi in the new space in advance so that we could just move right in, while keeping things running in our old location until everything had been successfully transferred. At one point, we had two systems running at the same time.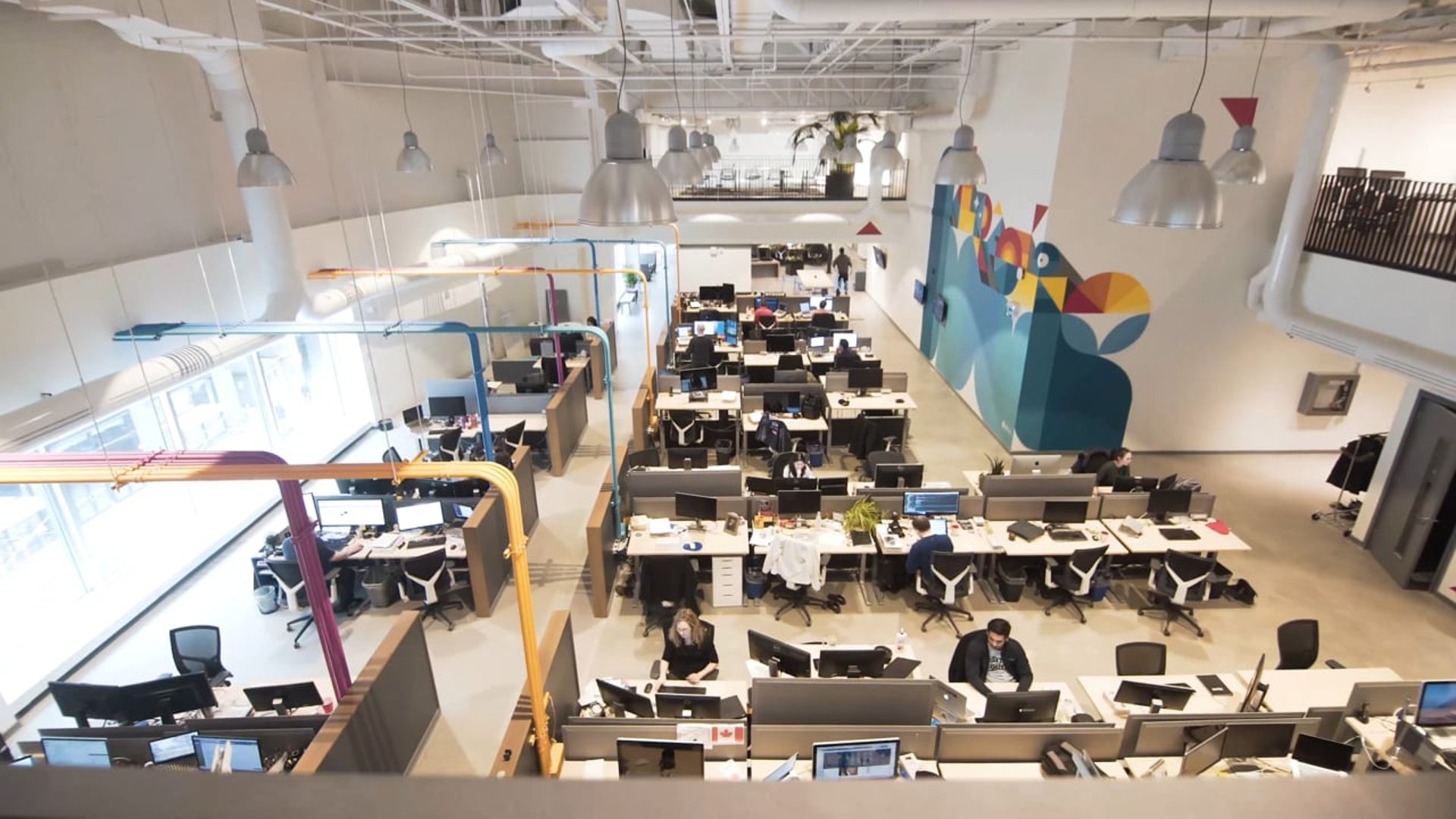 Though we would have preferred more time to get things organized, and though some members of the team had to work some crazy hours to get the work done, thankfully it all went well – due in no small measure to Karl Raffelsieper, our IT Manager. He had to get pretty creative at times, but the moment we moved in to our new location, our IT infrastructure was working reliably. And it continued to work reliably in the weeks after the move, as things got tweaked.
4. Sweat the details as you prepare the space
You want employees' first experience of the new space to be positive, so pay attention to every detail before letting them in.
Both of us - Peter Matthews and I - were in the new space Friday, Saturday and Sunday, working alongside the movers – placing things, cleaning things up, even staging the furniture. It took hours and hours of our time, but it was worth it. By the time the employees got their first peek at the new office, the place looked both finished and professional.
Paying attention to details helped make the whole move-in experience positive.
For example, our building is an LEED Energy Star building, and the HVAC system goes off overnight and on weekends.
But there was a lot of residual dust in the new space as a result of the construction. To minimize the impact of the dust, we had the building owners run the HVAC for three days before our move, so that the employees' first days in the building weren't marked by coughing and sneezing.
5. Make a big deal of the first day in the new space
We made a big deal of the first day at the new location, and we are very glad we did. It created a memorable experience shared by all employees and visibly showcased our corporate culture.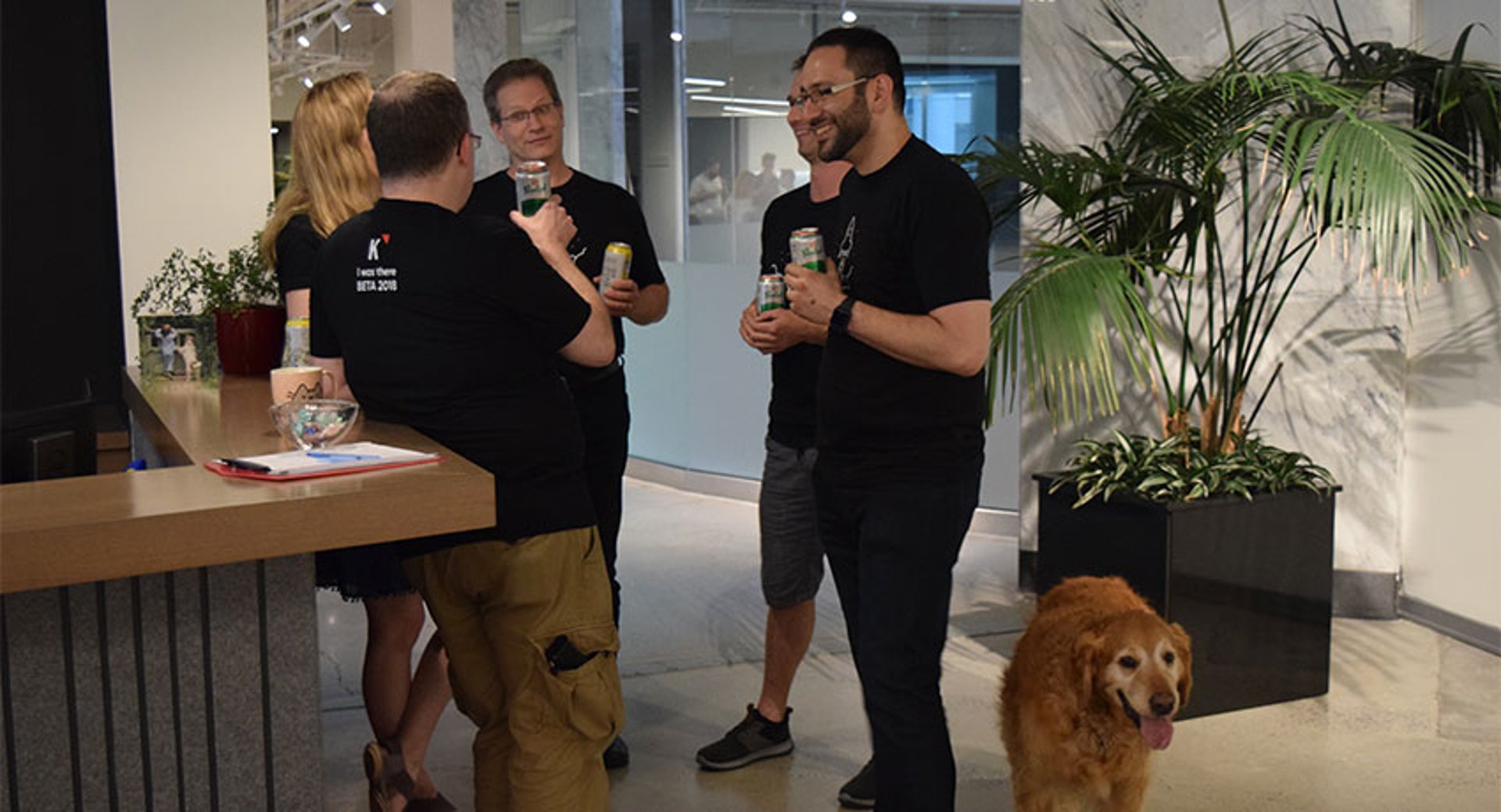 From a morale perspective, keeping people out of the office until we were ready to let them all in at once was a huge success. Positivity and excitement were off the charts!
We'd advise anyone planning a move to make move-in day a special occasion.
6. Don't sweat the clean-up and adjustment phase
Your new space may be lovely, but it won't be perfect. Expect that it will take time to settle in. And you will need to make adjustments.
Our big issue had to do with acoustics.
We have high ceilings and concrete floors, and as a result there was a lot of echo all over at first. The acoustics were so bad that in some rooms, it was incredibly difficult to have a conversation.
We had to act quickly to make adjustments.
First, we ordered lots of carpets, thick carpets with pile to absorb sound.
Then we hired a company to supply us with plants – lots of plants, including two big trees, to act as acoustic barriers. (Employees love the plants, by the way.)
And in really problematic spaces, we ended up installing acoustic foam on the walls.
For the most part, the sound issue has been resolved. However, we do employee surveys and those surveys indicate that acoustic issues remain in at least two areas. We will continue to adjust based on employee feedback.
We've also had issues with lighting, and with the HVAC system.
One year later, not all of our issues are resolved. In fact, we would advise people moving into new office space to expect that some of the problems will just never get fixed by whoever installed the systems or created the issues in the first place. Six months later, those people will have moved on to other projects.
We ended up hiring a handyperson firm to handle small jobs – patching walls and shimmying doors and things that didn't get addressed by the builders. Problems that aren't fixed grate on staff; we're glad we hired the outside firm.
7. Set aside money for iterative improvements once you're in
Changes and adjustments cost money. If there's one thing we wish we'd done, it's set aside a budget for iterative improvements in the space after the move-in.
Some of the fixes are minor, and they were covered by the firm we hired to do small jobs.
But some of the adjustments – for example, the fixes to address acoustic or lighting issues – can be quite costly.
It pays to watch your bottom line as you make your adjustments.
It's all too easy to just say yes to whatever is proposed to fix a particular problem; but it's better to make cost-effective decisions and look for efficiencies. Don't be afraid to push back or get a second quote when you are told something will cost a certain amount of money.
8. Recognize that your new space has value
We're very pleased with our new space. All the work we did – preparing for the move and tweaking after the move – has made for a pleasant space to work in.
In retrospect, we could have done a better job of articulating the value of the new space to the company – because it does have value.
We're leveraging that value by sharing the space to both boost the company's image.
The office has been featured in magazines, for example, and we've opened it up to outside events. In any given month, we can have up to 200 guests in the space for meetings or events. It shows them who we are – and in a very positive light.
And our new, improved office is now a recruiting tool, a part of our brand.
Our move has done way more than provide us with more space. It's helping define who we are. And one year later, we couldn't be more pleased.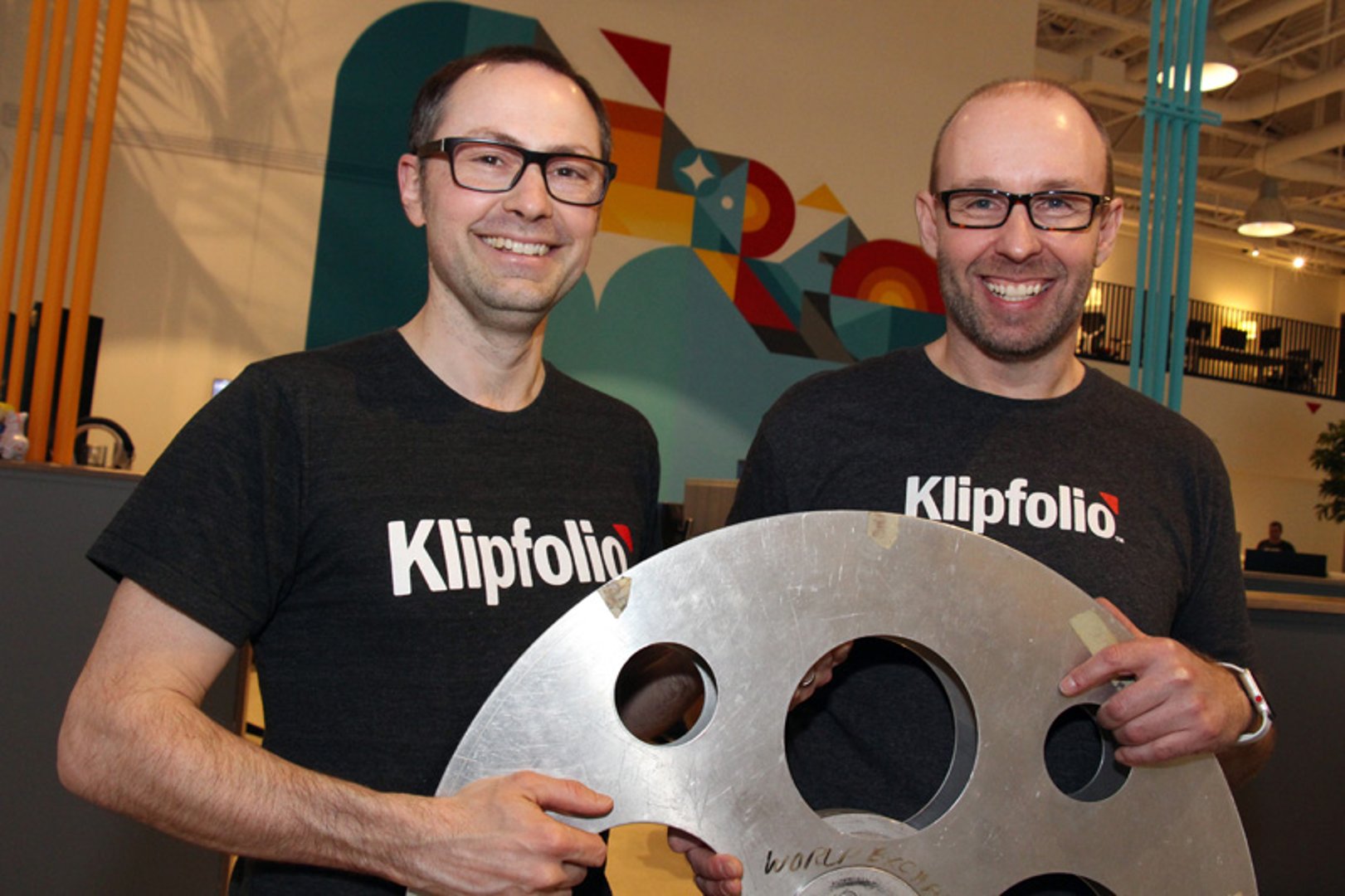 Once again, let me give a big shoutout to our architects, Linebox;, the project management team at Cresa;, and the building's management at Quadreal., I'd also like to thank our construction company, Bassi, the engineering firm, Goodkey Weedmark, and our networking specialists at FCI and Fibrenoire.
Allan Wille is a Co-Founder and Chief Innovation Officer of Klipfolio. He's also a designer, a cyclist, a father and a resolute optimist.
Peter Matthews is a Co-Founder and Chief Experience Officer of Klipfolio. He's also a car nut, a skier, and enjoys creating order from chaos.
Related Articles