Seven lessons we learned while preparing to move our office
Published 2018-01-12, updated 2023-03-21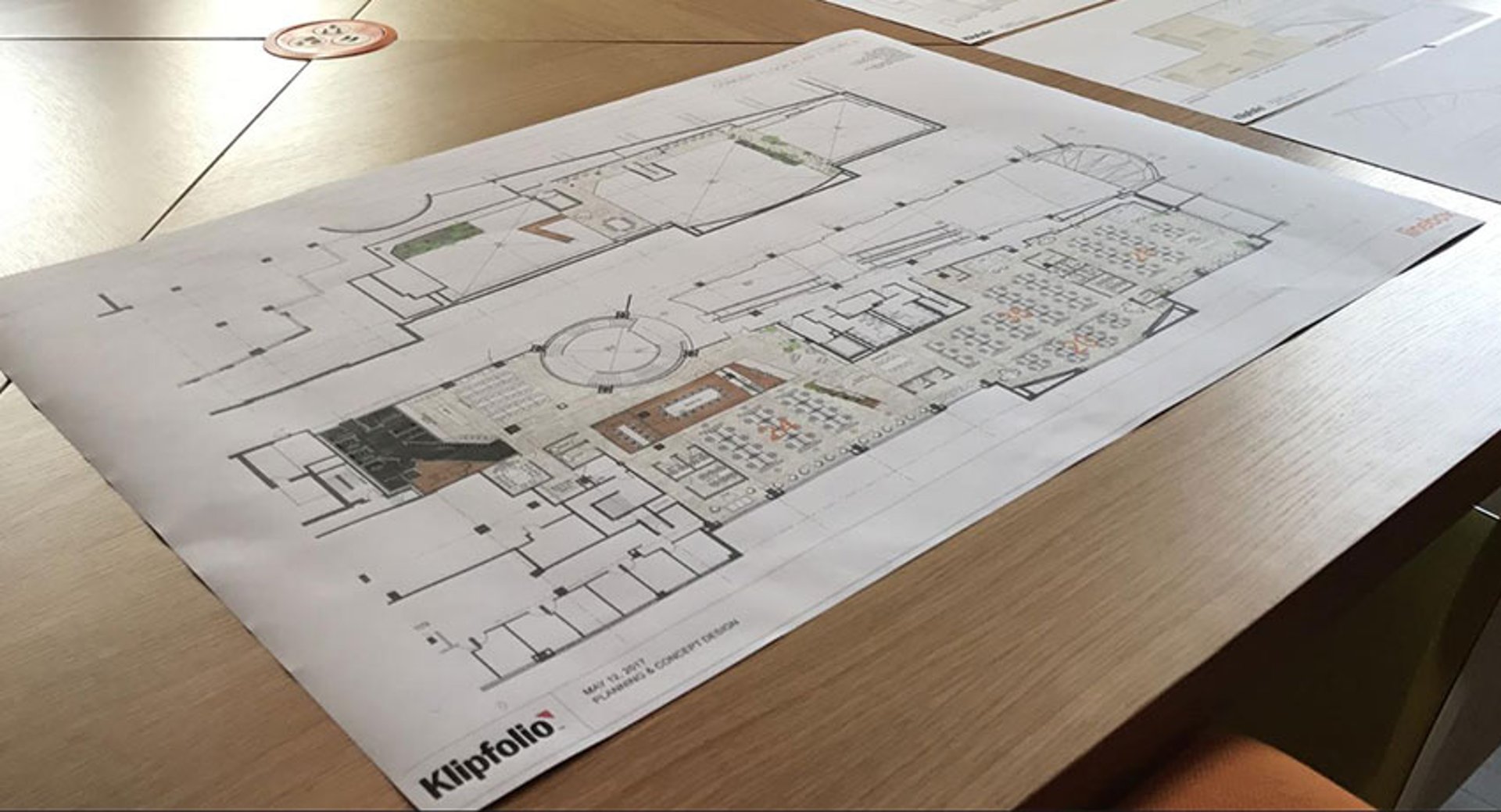 Summary - Worried about moving your office to a new location? You should be: If any situation is ripe for chaos, this is it! Here's what we've learned as we prepare for our big move.
---
Sooner or later, just about every company has to move its office. For a growing start-up, moving into a bigger space can be a rite of passage, a clear sign to employees, the community and customers that the company's future is bright.
But any move is also fraught with peril. Dozens of things can go wrong, from service interruptions to employees quitting because they don't like the new location. Therefore any move, even the smallest, has to be thought out and planned to minimize the disruption that will inevitably happen.
Klipfolio will be moving into a new space in late January.
This is the first of two blog postings about our move, co-authored by co-founders Allan Wille, the CEO, and Peter Matthews, the CXO.
First, we're going to look at how we prepared for the move.
Later this year, after we've settled into our new space, we'll be looking at how well we did to see if we there are more lessons to be learned.
Why we had to move in the first place
About one year ago, it was becoming evident that Klipfolio was outgrowing its office space.
Though we'd only been in the space for about two years, occupying the entire floor of a small office building in downtown Ottawa, we were already renting extra space on two other floors.
Our employees were packed too tightly into the space we had, with meeting rooms turned into offices and people tucked into unlikely spaces. That created problems. For example because people were on different floors, they were missing out on chance interactions – what we call water cooler conversations – that help drive creativity and the exchange of ideas.
People were also starting to have meetings in the hallway, or take phone calls in the stairwells if they wanted privacy.
The building we are in did not have more capacity, and we were continuing to grow, so we decided about a year ago that we had to move to a new building.
Here are seven things we learned as we prepared for our move.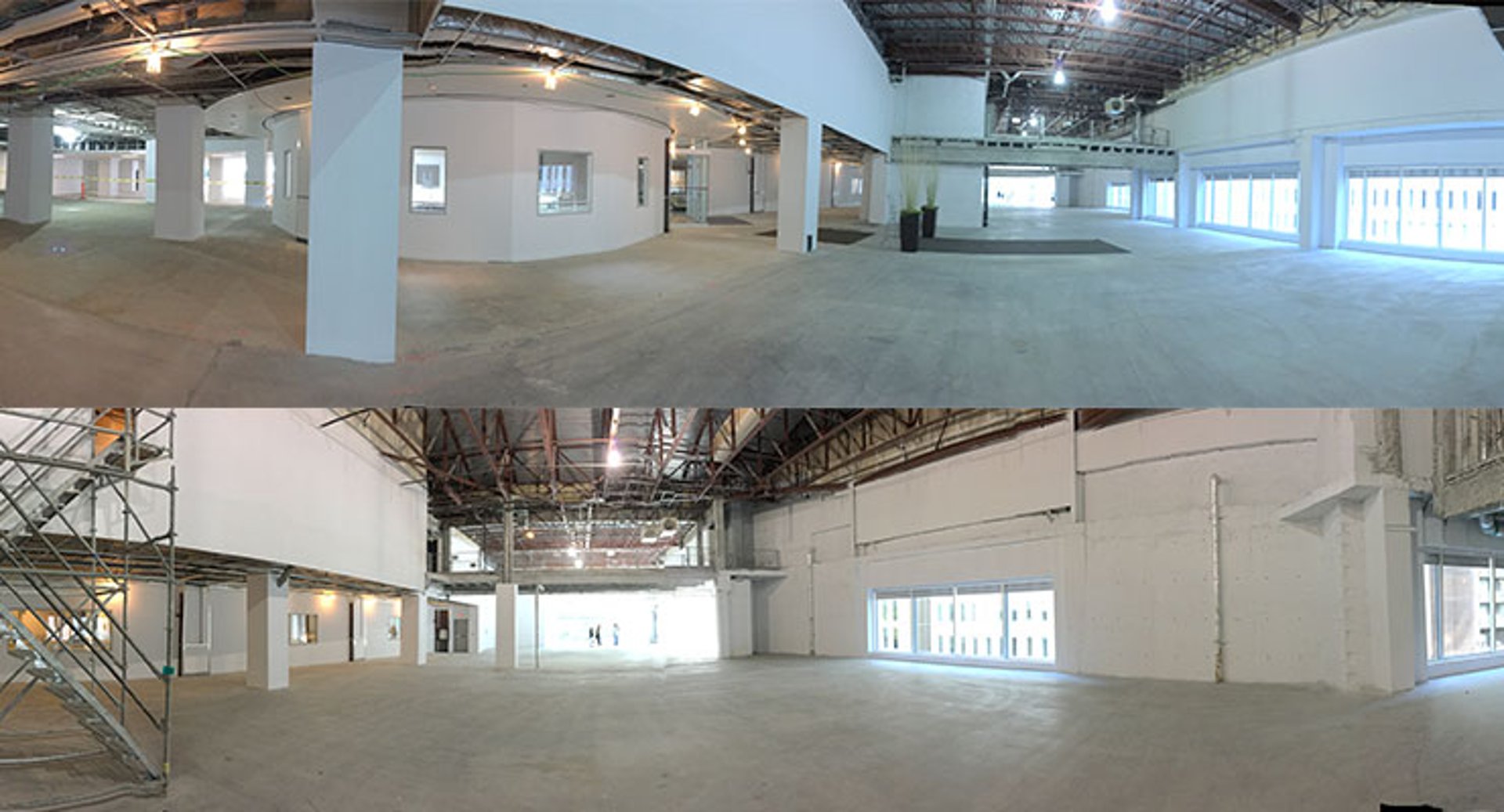 1. Realize that leaving may cost you
Think you can just up and leave your current building? It's not necessarily as easy as you might think. In fact, you may find yourself having to pay for the privilege.
We were lucky that we had signed a five-year lease with an option to terminate after 3.5 years. Thankfully, we were able to end our lease without penalty by exercising that option.
But we are still facing exit costs. That's because, when we signed our lease just over three years ago, our landlord made a number of improvements to the space. We were still paying for those improvements, amortizing the cost over a number of years. As of today, we have not finished paying for them. So even though we were able to end our lease without penalty, we still have to pay the balance we owe the landlord for the office improvements.
Yes, it's a bummer. But we're really glad we did not sign a 10-year lease. And as we move into our new building, you can be sure we did what we could to anticipate (and mitigate) similar costs in the future.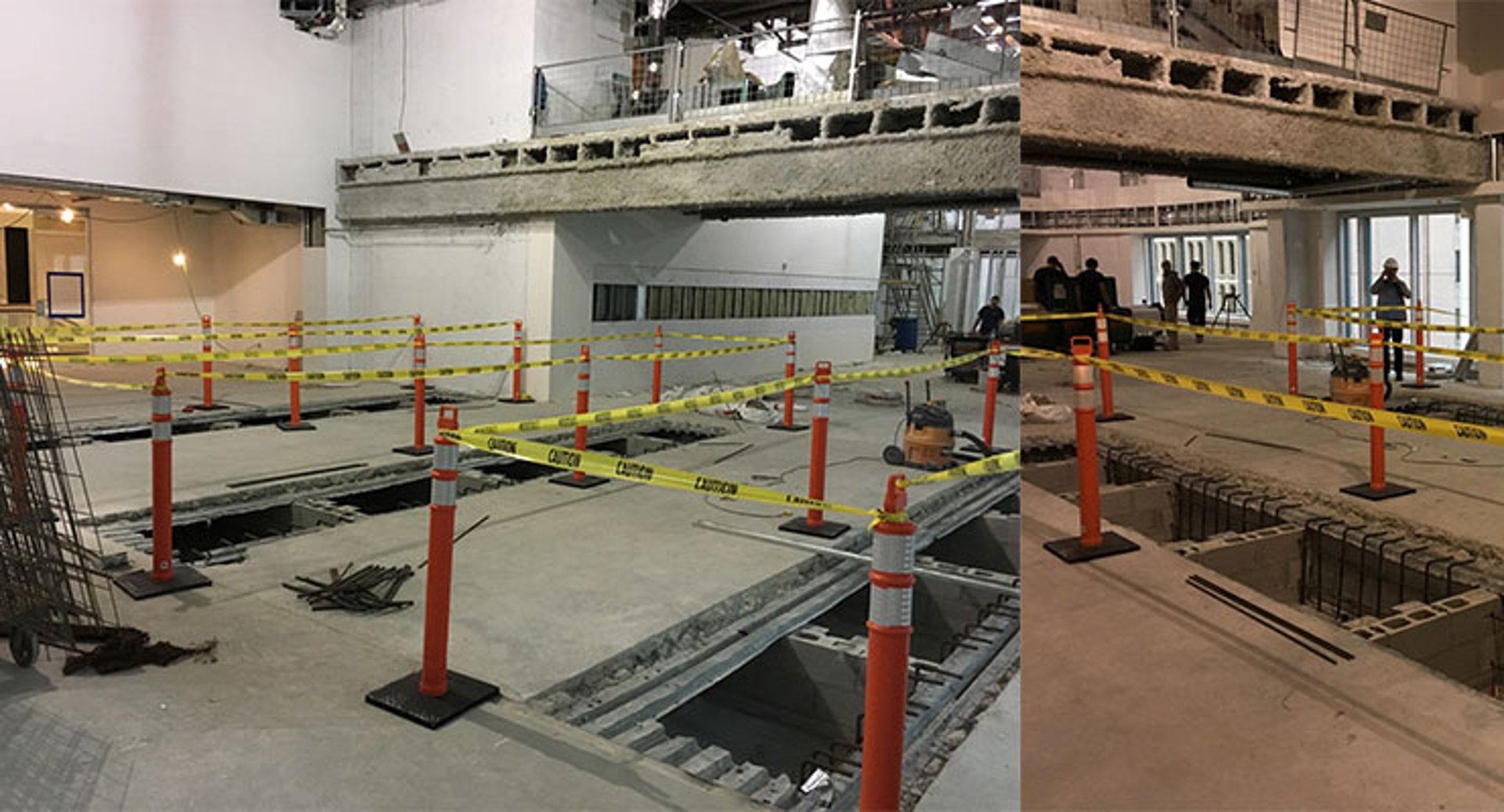 2. Get expert advice throughout the process
Getting expert advice on every aspect of the move is very important if you want to avoid problems later on.
One of the reasons we did not sign a 10-year lease three years ago is that we had obtained good advice – and followed it.
This time, we went in search of experts to help us plan all aspects of the move.
In addition to legal counsel to review any documents we had to sign and to help us negotiate with QuadReal, our new landlord, we hired Cresa, a broker to find new space and Linebox, a great architectural firm to help us design it. We also consulted the real experts in office use and efficiency at Klipfolio – our employees. (More about that later).
As the move proceeds (our moving process will have taken about a year) it's important to create and maintain a good relationship with all your experts.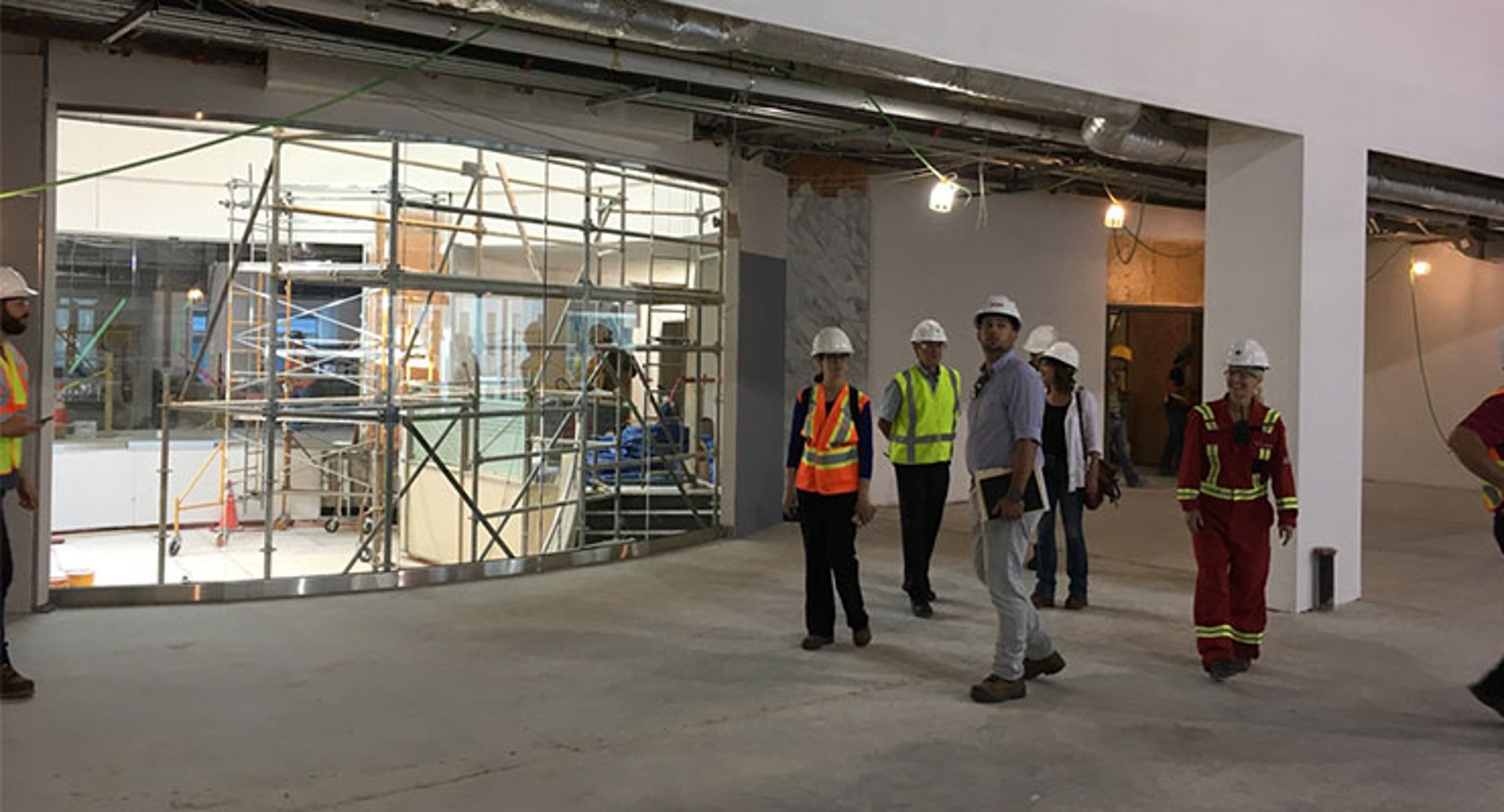 3. Get investors on board
A move is both disruptive and costly. As a result, the people who have a financial stake in the company have to agree with the plan.
We started by testing the waters with our board, feeling them out on the idea of a move and touting the benefits that would follow from an investment in a new space.
For several reasons, the timing was right: We were just coming into a new round of financing, which was an important consideration when we got into the final lease negotiations. We also had projections for the number of employees we were expecting to have. It was more than our entire existing office building could accommodate. In other words, if our business projections were correct, we had no choice but to move.
But the 'hard' benefits of a move – such as having enough office space for our employees – are an easier sell to financial backers than the 'soft' benefits – things like having space that is conducive to creativity and fosters employee engagement and retention. Accountants will always look at the hard benefits first.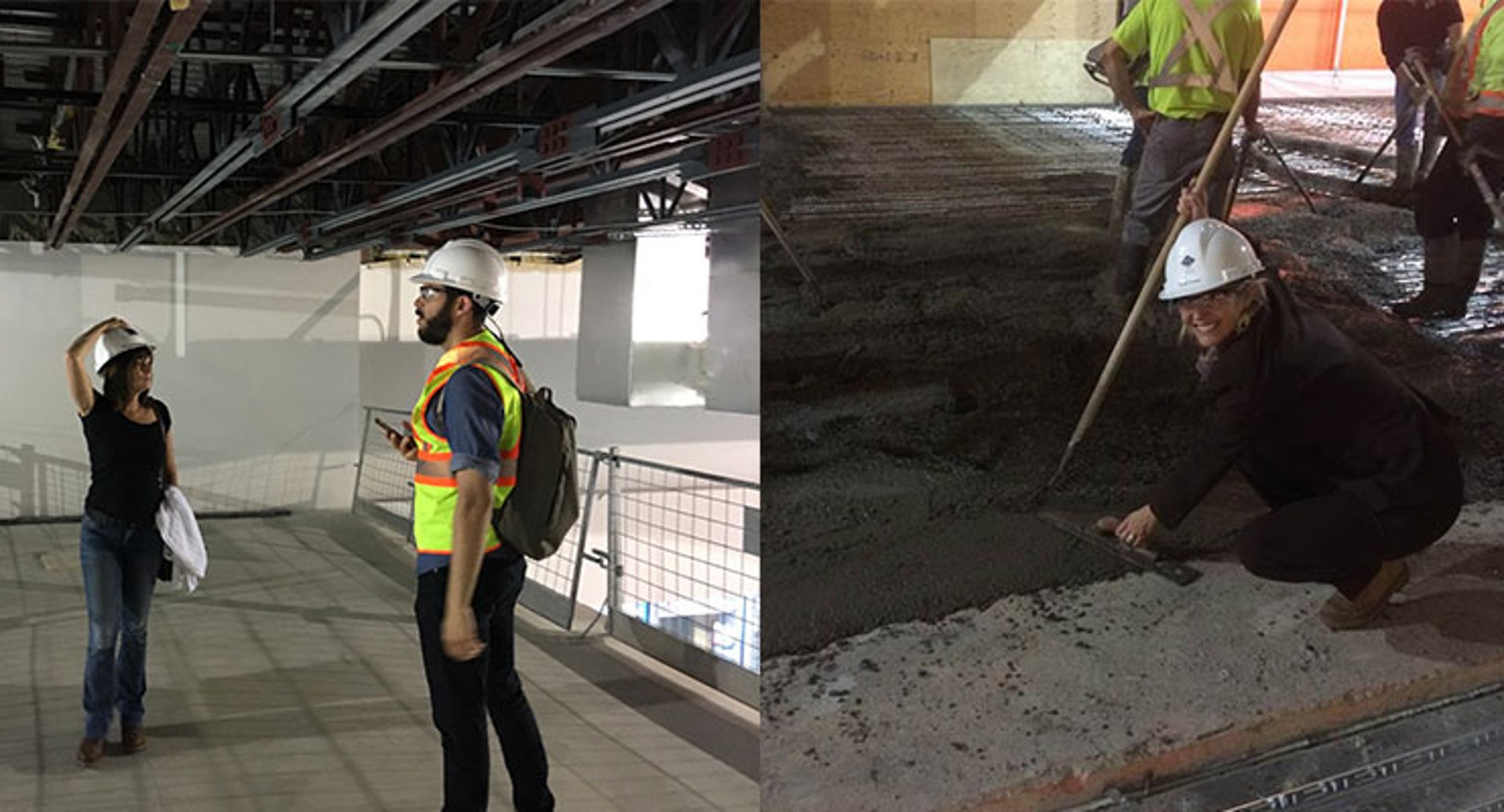 4. Get employees on board
It's equally important to have your employees on board.
We did two employee surveys to prepare for the move: one to collect general information about what people wanted, and one with the architect to collect more granular data to help with office design.
We took the results of the survey very seriously; in fact, our employees are the 'customers' for the move.
We have always been a downtown firm. Our first employee survey sounded out employees on a variety of things, including location, access to green space and access to transit.
We found our employees liked being downtown, which was no surprise to us; what did surprise us somewhat were their requests for more bathrooms and showers, bicycle storage, and more nooks and crannies where they could hide out with a laptop.
None of the requests were outlandish or impossible to realize.
We have kept employees in the loop throughout the process, which has helped boost morale and kept enthusiasm running high.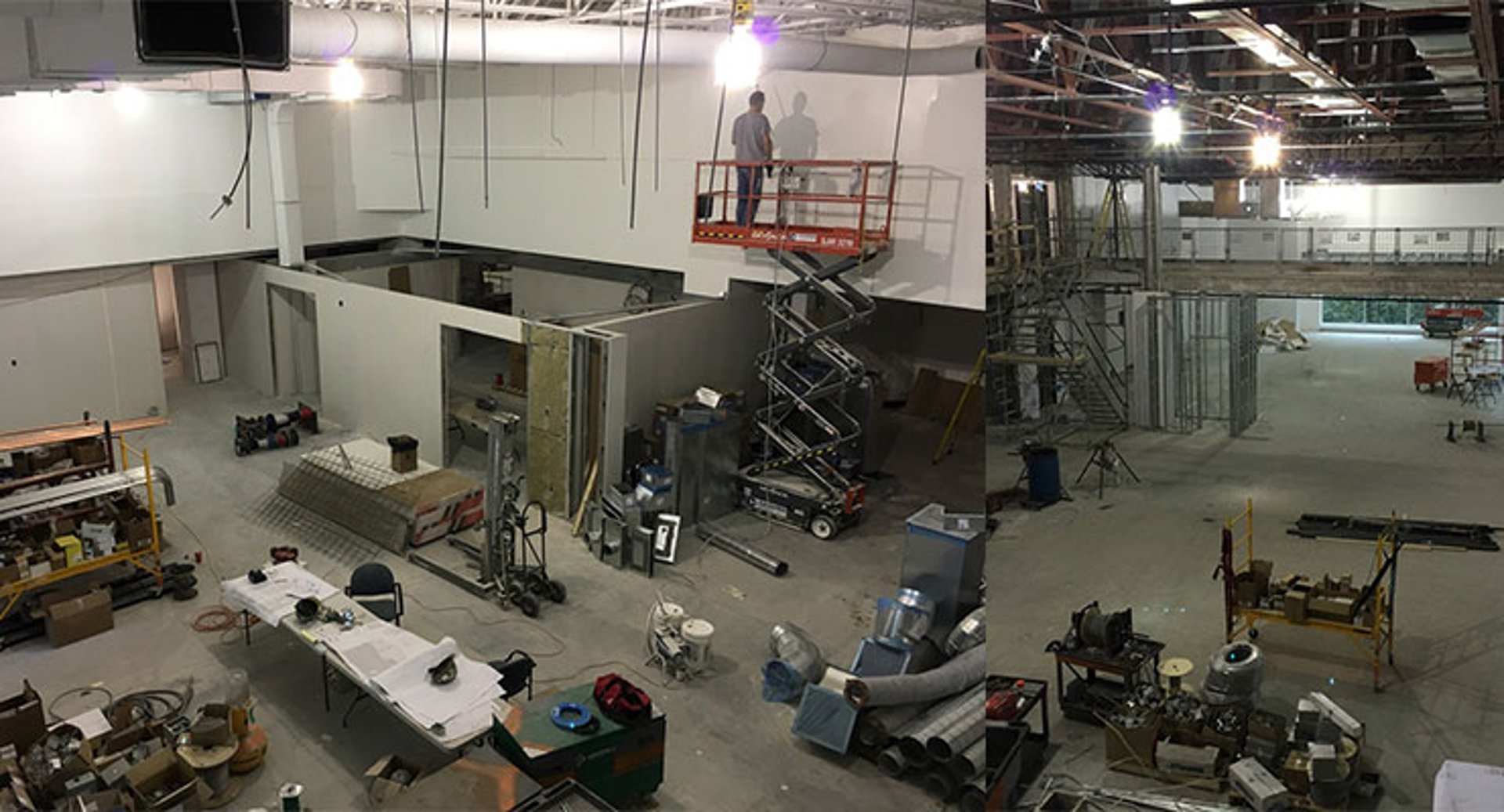 5. Be prepared to change your mind
Initially, we were focused on B-class buildings. But as we began viewing spaces, we learned a lot of things. We learned that the culture of a building is important. Other tenants in the building are important. What you see from the windows is important. (So is having windows, from the point of view of employee satisfaction.)
We learned to interview building managers to find out about the building culture. We learned to look at the building from the point of view of what would happen if we expanded. We also learned to question our own initial expectations.
We eventually ended up leasing space in an A-class building.
It kind of just happened.
We found out about the space in a roundabout way, and decided to go see it.
The space immediately felt right. It's a LEED building in downtown Ottawa, with good security, bike storage, a parking garage, room for expansion and it's kitty corner to one of the stations on Ottawa's new light rail transit line.
By sheer coincidence, the building's owners had been looking for a tenant like us, and were willing to give us some sizable incentives. Once we crunched the numbers, we were shocked to realize the cost of being in an A-class building was in line with what we had originally projected to spend on B-class space.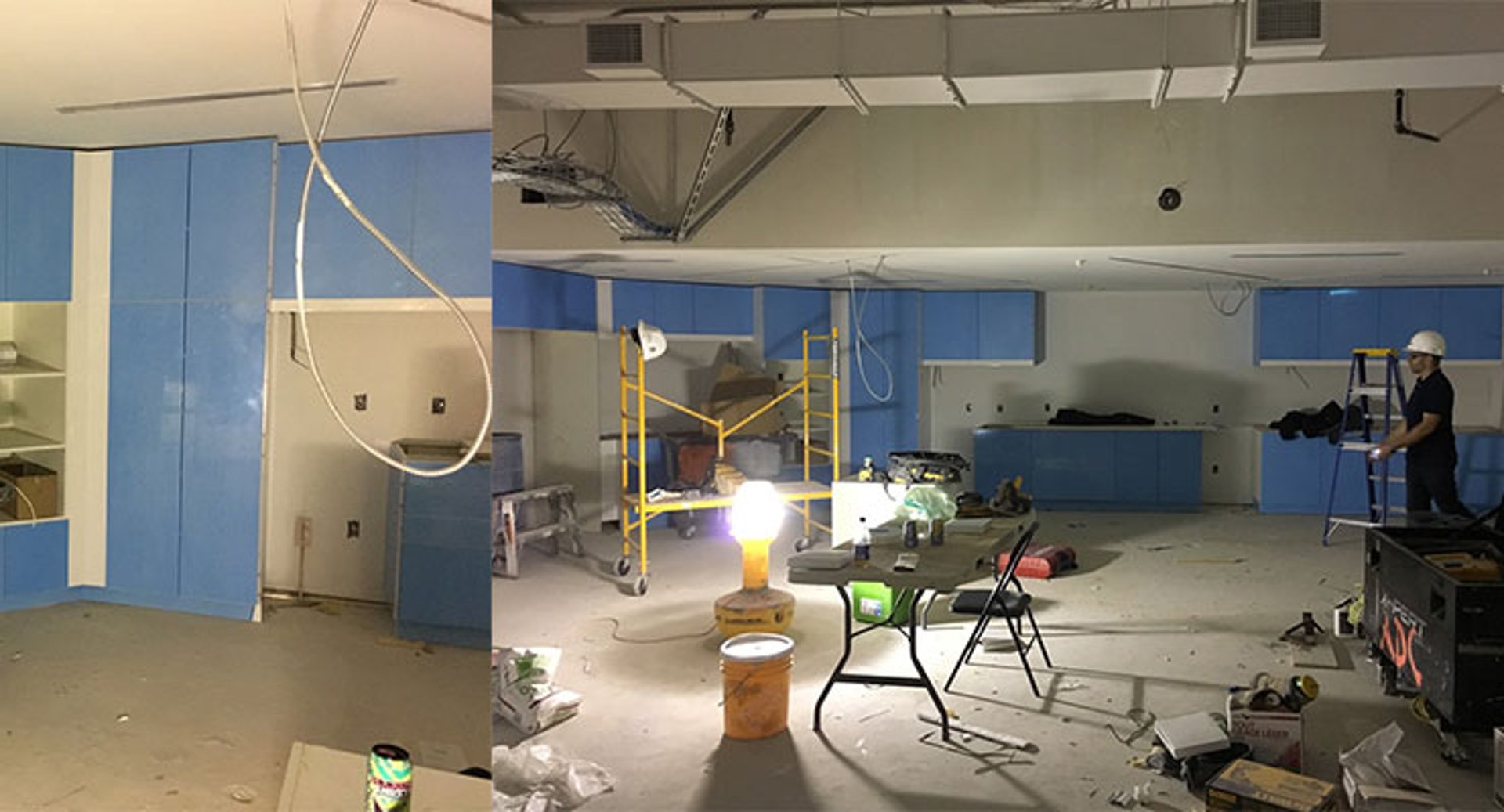 6. Remain focused on your bottom line
Money is always a concern, and must remain a concern throughout the entire process. We found we often had to go back to our budget to get costs back on track.
Extras, change orders, movers and finishing touches all seem to add up very quickly. It takes a tremendous amount of discipline and creativity to keep costs contained.
It's also important to remain focused when you are dealing with the people designing your office.
The architectural firm doing our office design at one point presented us with a gorgeous design for a boardroom, with a lovely table and beautiful lighting.
All we could think of is how this would be perceived by our investors.
We decided their proposal was just too costly, and we asked them to scale back.
At first they were crestfallen, but eventually they took it as a challenge to come up with beautiful design while staying within our budget. (See the earlier comment about having a good working relationship with the experts you hire.)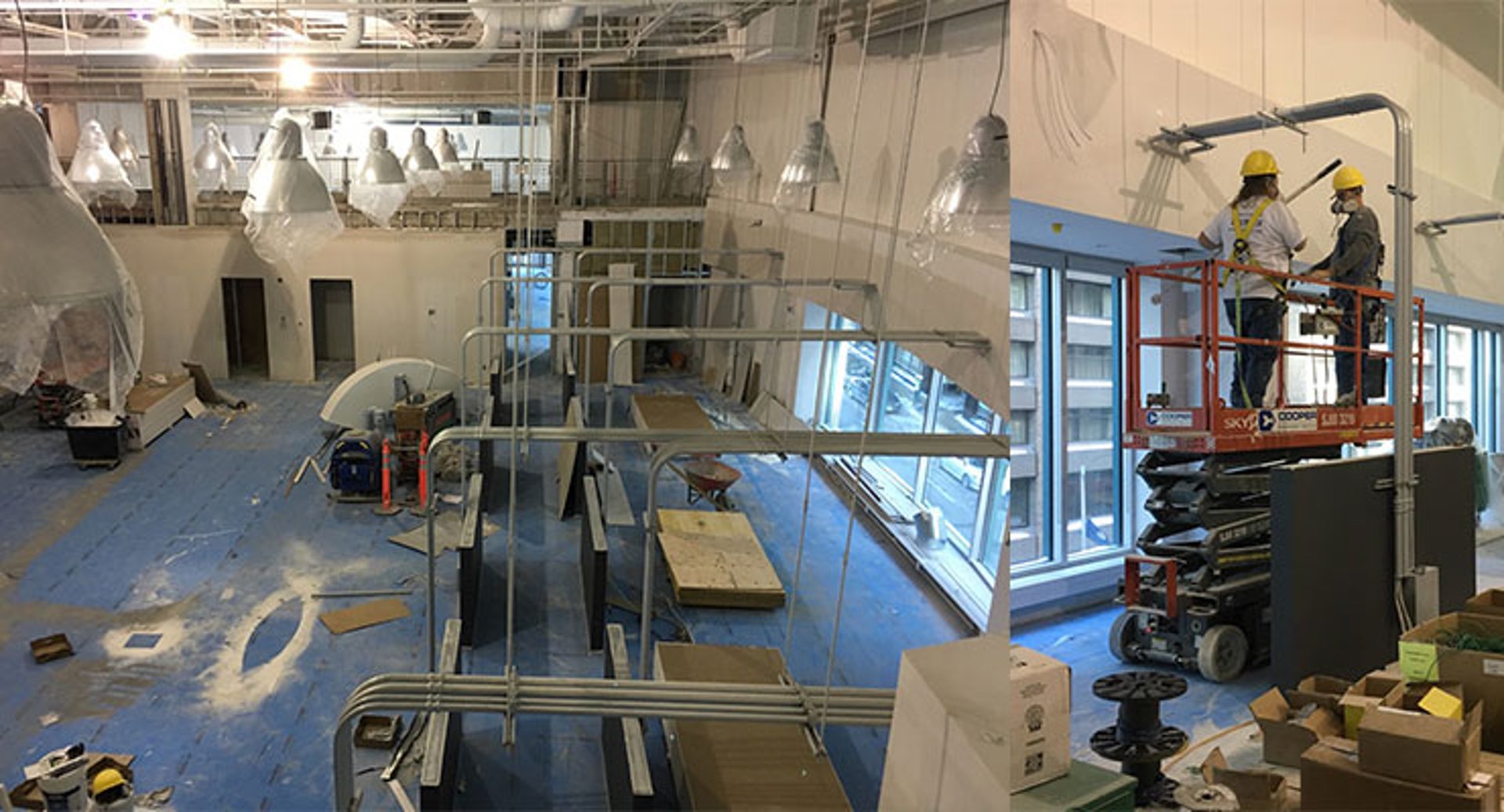 7. Plan the move carefully
A move is disruptive. To minimize the disruption, the actual physical process of moving offices has to be planned carefully.
We interviewed several movers before choosing one.
We selected a moving date that gives the architects one or two weeks after the construction is finished (but before we arrive) to make final adjustments.
We're giving our employees a day off, and we have set the move to happen on a weekend because there is less traffic downtown.
Because our service is in the cloud, we expect most customers won't notice the move; nevertheless, we will tell customers about the change and the potential for disruption.
Keeping people excited
Our move is now mere days away.
We're obviously a bit apprehensive, but we're also excited. So are our employees. One of our favourite moments in the whole process came at a monthly all-hands meeting about nine months ago. It was the day we announced the move.
When people gathered in the kitchen of our current office, we told everyone to get their jackets , we were going for a walk. We walked as a group over to the new space (about 10 minutes away) and held our meeting in the new space, which though empty had been set up with seats, a projector and snacks.
Everyone was blown away.
We hope they'll also be blown away by the efficiency of our move, and the great work they will be able to do in the new space.
In addition to Linebox, Cresa, and Quadreal, I'd also like to thank our construction company, Bassi, the engineering firm, Goodkey Weedmark, and our networking specialists at FCI and Fibrenoire.
Stay tuned …
Allan Wille is a Co-Founder and Chief Innovation Officer of Klipfolio. He's also a designer, a cyclist, a father and a resolute optimist.
Peter Matthews is a co-founder of Klipfolio, and its Chief Experience Officer. He's also a car nut, a skier, and enjoys creating order from chaos.
Related Articles