Why entrepreneurs need to persevere
Published 2016-06-24, updated 2023-03-21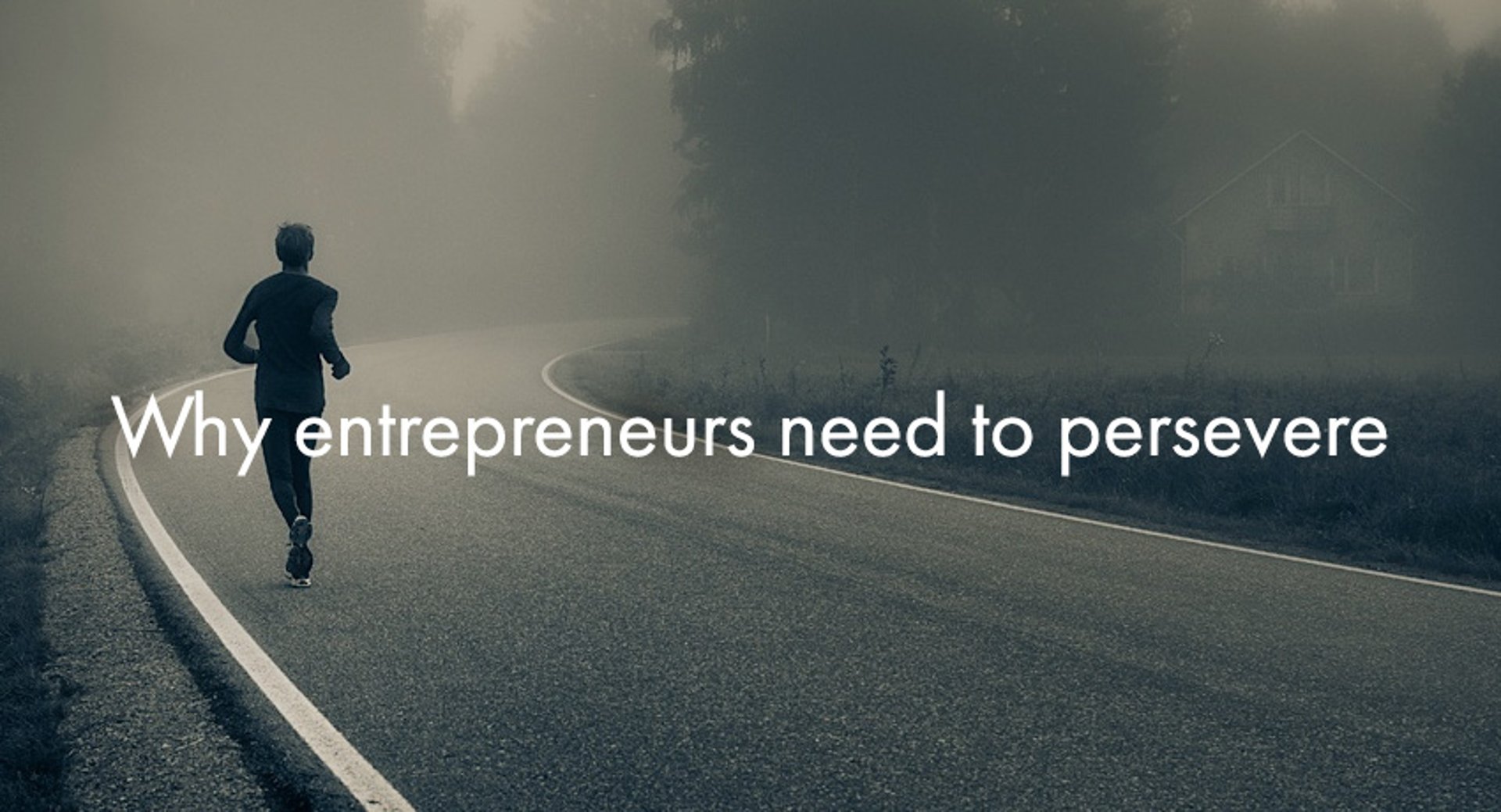 Summary - Starting a business is hard – really hard. There are many factors that lead a business to succeed. But one of the most important – and one of the most underrated – is perseverance. You will face many hurdles. Being focused and staying true to your vision will get you over them. I think too many entrepreneurs give up too soon. Here's what I've learned about why you need to hang
---
On October 10, 1492, Christopher Columbus was taken to task by angry crew members. They'd been sailing for five weeks and were frustrated and frightened. They demanded to know when they were going to reach land.
Columbus had no idea, but he put on a brave face. He lied about the distance they'd covered (it was actually further than he let on) and told them to buck up. Some historical accounts say he even promised to turn around if they didn't reach land in three days.
Two days later, Columbus's ships made landfall in what is now The Bahamas, and the course of history was changed.
Columbus was an entrepreneur. He had vision. But if he hadn't persevered, he would not have succeeded.
Today's entrepreneurs need that same stick-to-it-ness to clear the three major hurdles that keep startups from succeeding.
Facing family & friends
Family and friends are your biggest supporters – but they can also undermine you.
When you tell them of your plans, friends will shake their heads and ask: 'Are you really sure? I don't get it. It sounds risky.'
Your family, meanwhile, will worry about money. A spouse, a parent or an in-law is bound to suggest you'd be better off taking a nice steady job with the government or a big company.
If you believe in your venture, stick to it.
Listen to your friends. They will likely raise legitimate questions you haven't considered. Get your head around these, and then convince them you're on the right path.
Get your immediate family on board, particularly your spouse. Be frank about the expected financial hardship as you begin your start-up. (They all like Kraft Dinner, right?) Have a plan to deal with their fears. Make sure they know what to expect.
And don't sugar-coat it: It's going to be tough.
Facing financial issues
This is one huge hurdle to overcome. Best to face it head on.
Expect at least two years of financial hardship right at the start. Have savings to draw on while you build the business, and have a plan to cover your living expenses while you work at turning your dream into reality. If you have a spouse with a regular salary – great! Figure out how you and your family will be living on that salary alone. You are not likely to make any money from the business the first year, and not much the second. When we started Klipfolio, I had to dig deep into my personal savings to survive. My co-founder at one point sold his car to put food on the table.
And don't think that your financial woes go away when you finally start earning some cash; they merely change shape. That's because as soon as you have employees, you've got to worry about meeting payroll.
Smiling bravely in front of staff when you've just seen all the red ink in the company books is crazy hard.
But keep at it.
There usually are solutions, even if they are not ideal.
Maybe you max out your credit card one month to pay salaries. Or take on Joe jobs just to generate some income. Or ask your landlord to wait a while for payment because times are tough. We've done all of these things. And for those who helped us along the way, such as our landlord, I am very grateful. Eventually he was paid.
At the same time, stay realistic. If costs need to be cut and employees let go, don't delay. And at all times - especially when you're in the red - make sure you and your business partner are on the same page.
Facing fear
Every new business starts out in a burst of optimism; entrepreneurs are by nature an optimistic lot.
But at some point in the process, fear creeps in.
You haven't sold as much as you'd planned. You're having trouble meeting payroll. Your savings are dwindling. Should you call it quits?
Even in the face of fear, persevere.
Look for that little glimmer of hope – the early adopter who says your product is fantastic, for example – and dine off that hope for as long as you can.
Reset your expectations to take account of newfound realities.
Keep your eyes and ears open, but be brutally honest with yourself.
And if your product is not working, adjust it until you find your niche.
Klipfolio started out as a consumer product. When that didn't work, we tried to reinvent ourselves as a tool sold to publishers. When that failed we targeted big companies. That generated some revenue but not the success we were looking for. So we put our service in the cloud and started targeting small and medium-sized businesses. And that's when things took off - big time.
It takes time to succeed.
In my experience, it always takes longer than you'd planned, and the reality is much more difficult than you'd anticipated.
But if you stick to it, keep your eyes open, and surround yourself with lots of support, it will pay off.
Allan Wille is a Co-Founder and Chief Innovation Officer of Klipfolio. He's also a designer, a cyclist, a father and a resolute optimist.
Related Articles