How longevity helps your bottom line
Published 2015-03-27, updated 2023-03-21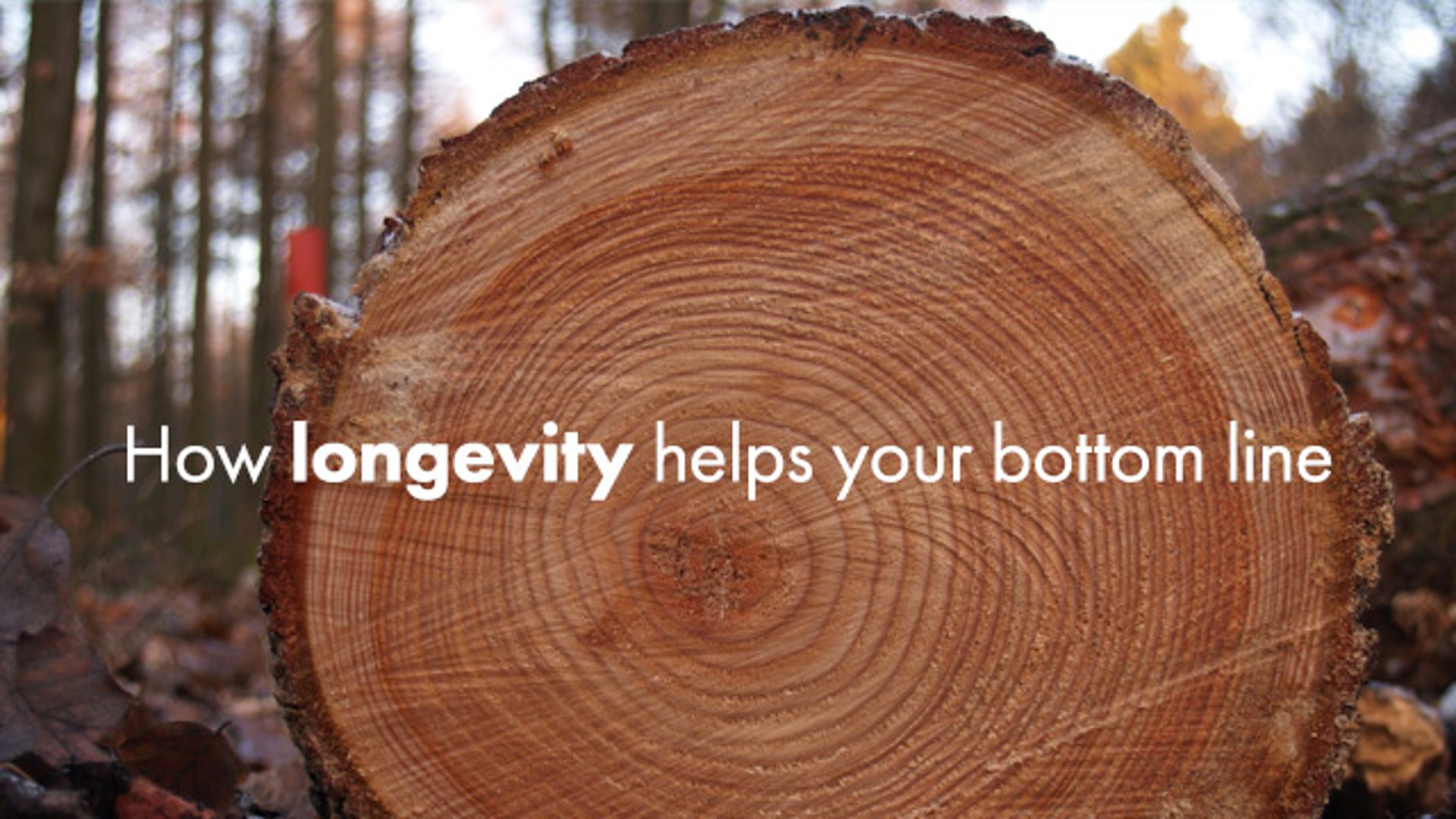 Summary - Staying in the game - and staying true to our values with quality content and honest efforts - gave us an SEO advantage that was an unexpected boon to our sales.
---
There's a saying that it takes years of hard work to become an overnight success.
In our case, it was about 11 years.
As I explained a few weeks ago, our breakthrough was fuelled by a significant – and risky – change we made in the way we delivered our product: We moved our dashboard online and into the cloud.
Part of the risk was that the new product was being sold at an average of $45 a month. That was considerably less than our previous product, which required an average of $10,000, up front, from each customer.
The new model required volume if it was going to work. And at the time, I was the only salesperson!
But it did start working, and with much less effort on our part - in many cases, without my being involved at all.
When we tried to understand why this was happening, we realized we were getting sales help from an unexpected source: search engine optimization, or SEO.
Here's our story:
We'd been around for 11 years when, in 2012, we launched the Web version of Klipfolio. We quickly found that, without much effort on our part, our sales took off. Between the end of 2012 and the end of 2013, we more than tripled our number of customers.
We like to think it's because we have a good product, but there's more to it than that. After all, the best product in the world is useless unless people can find it.
With time, we had become easier to find. We have always believed in the long-term foundation of SEO and were discovering that we had an advantage.
Although there is much debate about the question, we believe Google values longevity. And because we had been in business a long time - writing consistent content, publishing frequently and not using "black-hat" tactics - it gave us a leg up when people were searching for our kind of dashboard.
We didn't have a marketing person, but we did have a lot of stored energy in Google.
Being in business over a decade also gave us credibility. We had a track record, and could prove it. We were able to leverage that to increase sales. We now have over 300 search terms that rank within Google's top three, and roughly 25 that are in the top position - terms such as 'KPI examples' and 'marketing dashboard'.
SEO is huge. Although we have slowly started adding more paid placements, organic search still brings us more than 60% of our new users, compared with about 5% acquired through paid search.
Quality content and honest tactics are very important considerations when building a solid SEO foundation - likely more important than simple longevity. (Here is a video from Matt Cutts explaining what Google thinks about domain age. https://www.youtube.com/watch?v=-pnpg00FWJY)
So combine those two factors – good content and honesty – with a long, solid track record and you end up with something very valuable. Something that is greater than the sum of its parts.
It pays to keep that in mind during a start-up's early days. Being honest, and staying true to your values, will pay off in the long run. It is for us.
Allan Wille is a Co-Founder and Chief Innovation Officer of Klipfolio. He's also a designer, a cyclist, a father and a resolute optimist.
Related Articles