Why content marketing clicks with clients
Published 2015-10-24, updated 2023-03-21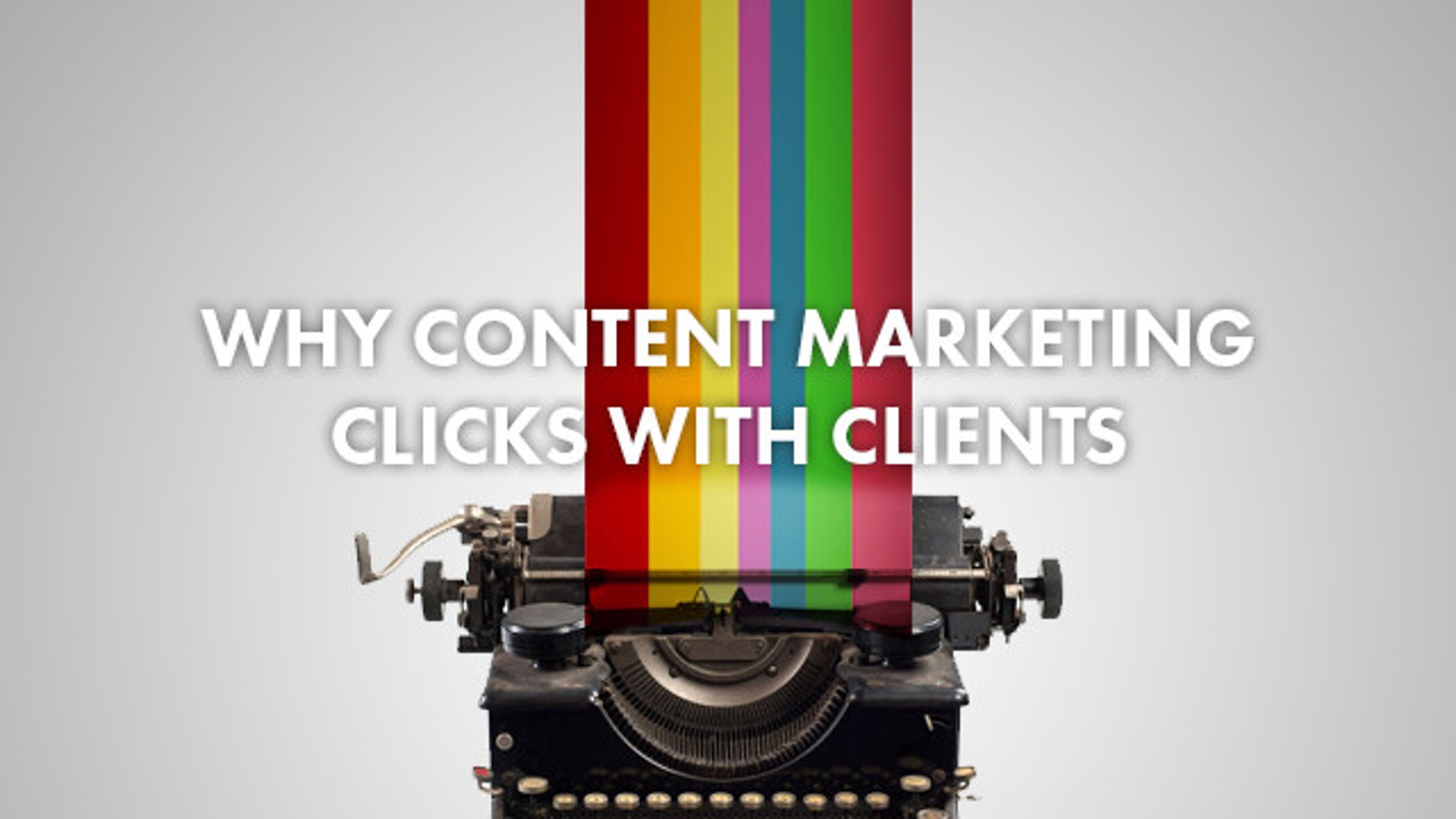 Summary - Providing useful information for free is an important way to help your business grow. Besides making it easier for people to find you on the Web, content marketing helps build engagement and trust with your clients and establishes your company as a market leader. Helping to educate your clients is a win/win proposition. Their business success will increase - and so will yours.
---
Looking for a simple, powerful and effective way to build sales and revenues? Try content marketing.
Content marketing is the sharing of information (generally for free) with a view to acquiring or retaining customers. The information can include blogs like this one, short articles, speeches or videos - anything that raises your profile while providing information.
But it can't be just any information: To be successful, the content has to be of value to your target market. Done right, sharing your company's knowledge can be an easy, cost-effective and long-lasting method to grow your business.
There are at least three major benefits of content marketing.
The most obvious one is that it drives traffic to your website. Publish a useful blog or video and more people will visit.
Good content marketing makes Google aware of what your company is all about. That, in turn, allows your company to develop a profile or personality that makes you easier to find - the practice of search engine optimization.
Better search results equals more traffic, and more organic search traffic results in more leads and greater awareness of who you are.
The second benefit of content marketing is that it is a way to get people in your target market to trust you, putting your company in a position of leadership in your particular area of expertise.
By allowing people to interact with your content, you can build an incredibly valuable engagement channel. Clients can ask questions, seek advice or assistance, or share their own experiences and viewpoints.
Engagement over time builds trust.
It's easier to sell to someone who trusts you. Trust built by content marketing increases your competitive advantage. It can even reduce any product or price resistance. After all, you have already shared your expertise and established your credentials.
At Klipfolio, we encourage our employees to become active content marketers. After all, they are experts in their fields. They know which Klips work, which performance indicators are most in demand, or how to fix a particularly troublesome technical problem.
In fact, we look for employees who can help share expertise: When we hire, we are always looking for "T-shaped" employees - people with broad abilities and skills, but also with deep knowledge in a particular area of our business. As a result, we have plenty of content to draw from when we want to share it.
The third direct benefit of content marketing comes from educating and helping your customers.
The more you help your customers, the more likely they are to be successful. And if they are successful, so are you.
I'm surprised more businesses don't recognize this strategy.
There is one final benefit for your company from content marketing. As your employees contribute content, it instills in them a sense of pride and boosts company morale.
It's a win/win proposition.
Add content marketing to your communications arsenal. It works in so many ways.
Allan Wille is a Co-Founder and Chief Innovation Officer of Klipfolio. He's also a designer, a cyclist, a father and a resolute optimist.
Also see:
Related Articles