The flexibility you want, the data you need.
Build a Twitter dashboard with Klipfolio
Try it free for 14 days ● No credit card ● Great free support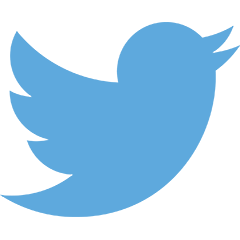 Custom Twitter dashboards
Create Twitter dashboards to track your social media marketing KPIs and metrics. Develop custom dashboards using Twitter's API or use pre-built metrics and dashboards to get value fast. Combine your Twitter data with services like Facebook, Google Analytics, Instagram, and more to build dashboards.
Custom Twitter data sources
Create sophisticated Twitter dashboards by querying your data using the Klipfolio data connector. Use a pre-built query or craft your own.
Beautiful TV dashboards
Share your Twitter dashboards on TVs throughout your office and give your team visibility into your social media marketing efforts.
Create custom visualizations
Use the Klip Editor to design and build custom visualizations using your Twitter data.
Use a pre-built Twitter dashboard
Instantly track social media data by using a pre-built Twitter dashboard. These have been built to surface social KPIs like retweets, mentions, conversions, and more.
How are you performing on social media? This dashboard gives you a view into your performance on 6 platforms.
Rand Fishkin gave us the blueprint for a web metrics reporting dashboard, so we built it. Here's the Rand Fishkin dashboard by popular demand.
How are you performing on your social media channels right now? This social media dashboard tracks metrics from 5 platforms: Facebook, Twitter, LinkedIn, YouTube, and Instagram.
Use pre-built Twitter metrics
Assemble a Twitter dashboard by selecting pre-built metrics from the Klip Gallery.
Get a dashboard demo
Get a personalized demo of Klipfolio with one of our dashboard experts.
Get a demo
Register for a workshop
Join one of our live workshops to learn the ins and outs of building dashboards in Klipfolio.
Join a workshop
Ready to build your own dashboard?
Start building dashboards for your team and your clients.